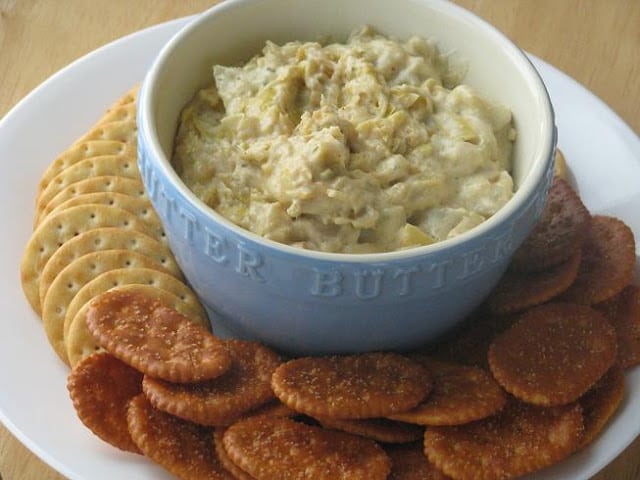 This is my FAVORITE dip. I don't care for spinach artichoke dip, but I love this!
1 cup mayonnaise
1 cup grated, and or, shredded Parmesan cheese
1 can artichoke hearts, chopped and drained
1 1/2 teaspoons garlic powder
1 teaspoon paprika
1 T. lemon juice
Combine all ingredients and bake in a small casserole dish @ 350 for 30 minutes. DO NOT overbake or it will get greasy. It should be hot and bubbly. Serve with bread or crackers.