A simple tissue Punch advent calendar. Kids can break open the tissue each day to find the surprise inside each cup!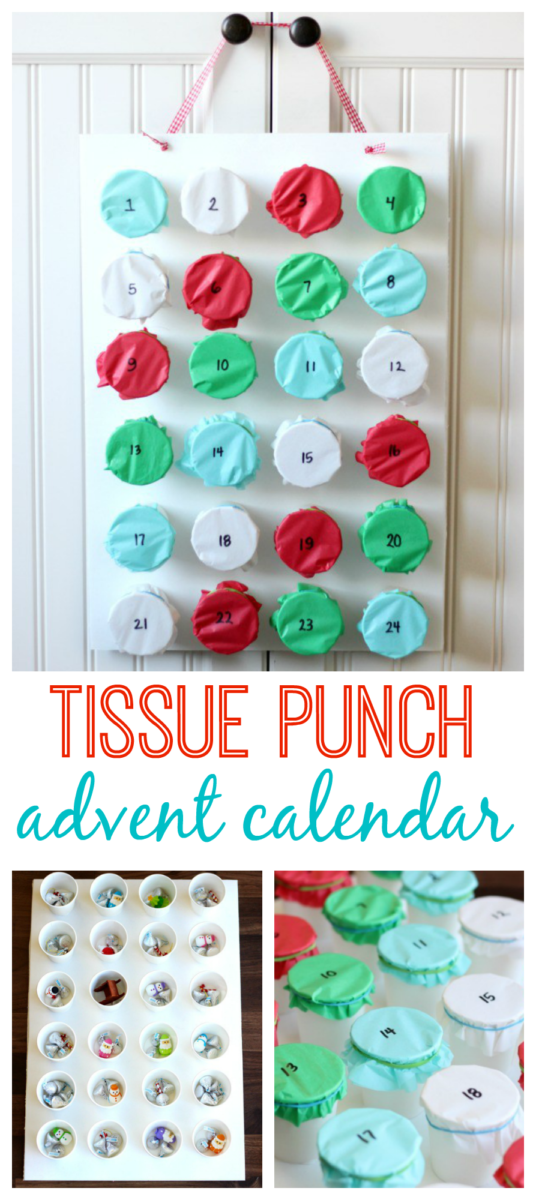 This tissue punch advent calendar was SUCH a hit with my kids! It reminds me of one of the games on The Price is Right, haha! Each cup holds a prize, one for each day leading up to Christmas. I wrapped the cups in tissue paper and secured it with a rubber band. EASY. All they have to do is punch the tissue paper to break it open and claim their treat!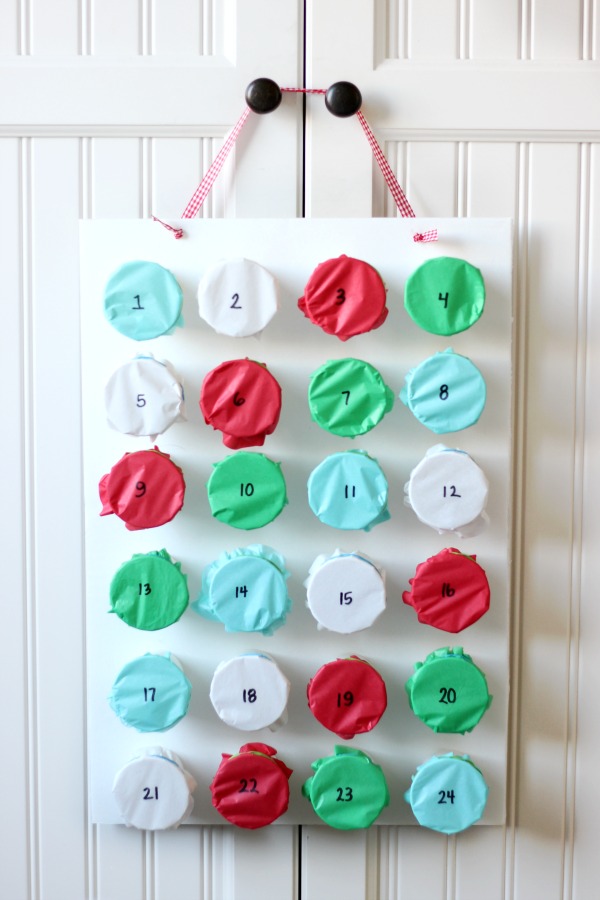 How To Make A Tissue Punch Advent Calendar
Supplies:
4 oz. paper cups
Tissue paper
Rubber bands
Small toys
Candy
White craft glue
White foam board
Permanent marker
Ribbon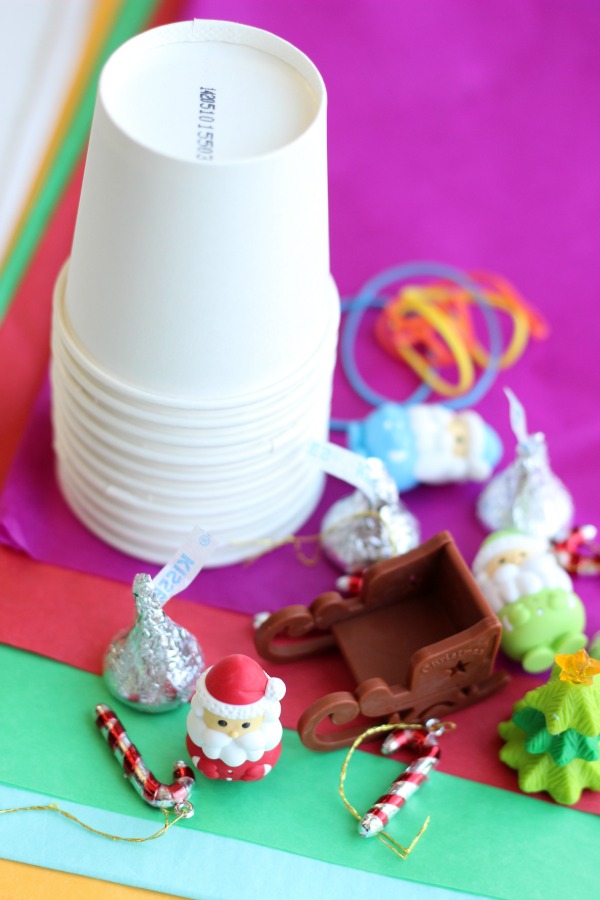 Instructions
Step 1: Place the cups on top of the foam board in rows of 6. Then mark where you want to cut, leaving a couple of inches on each side.
Note: I used a box cutter and straight edge to get a nice even cut.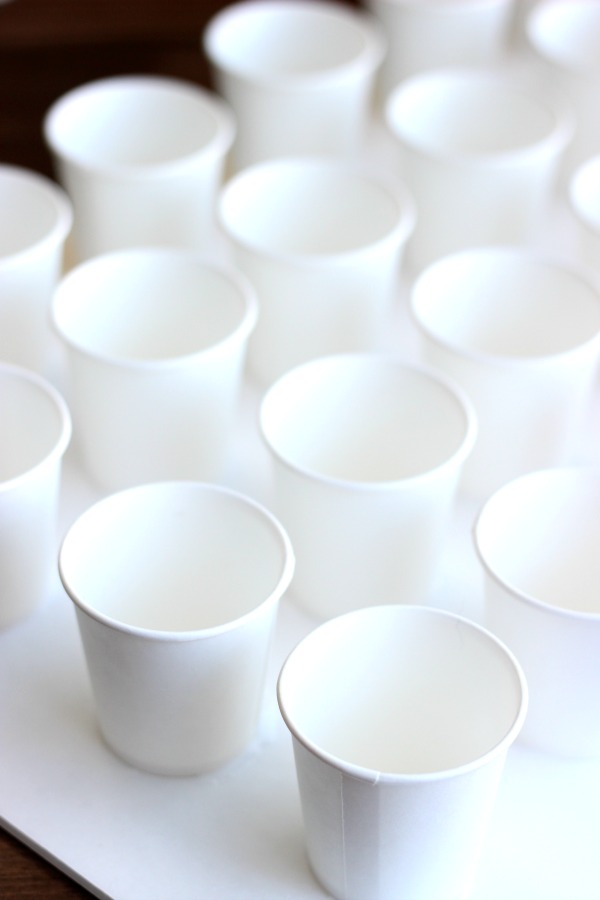 Step 2: Glue cups to the board and let dry.
Step 3: Fill with candy and small toys.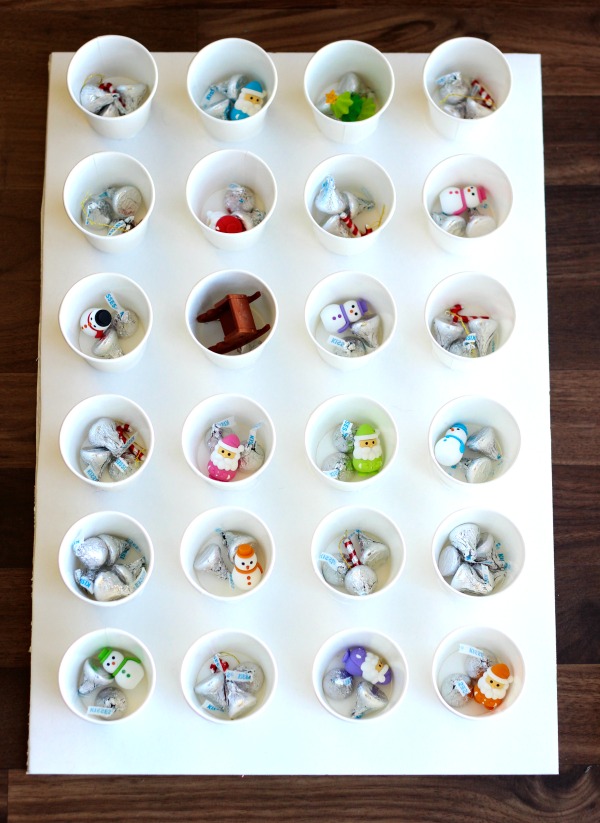 Aren't those erasers darling? My kids are going to LOVE them!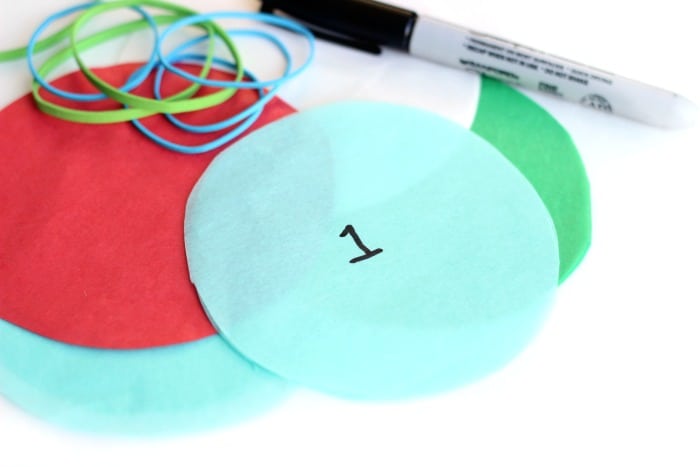 Step 4: Cut tissue paper circles about 1″ wider than the cup rim.
You will need 2 pieces for each cup.
Step 5: Label with a permanent marker.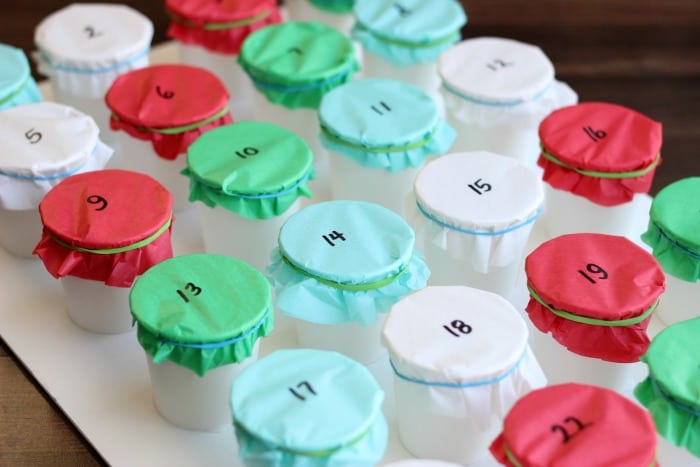 Step 6: Center each tissue circle over the cups and secure with a rubber band.
Step 7: Poke two holes in the top of the foam board (about 1″ from the top) and string with ribbon. You're done!
Each day the kids can break open the tissue paper covering the paper cups and pull out a surprise.
If you like this holiday project you might also like these fun Christmas projects!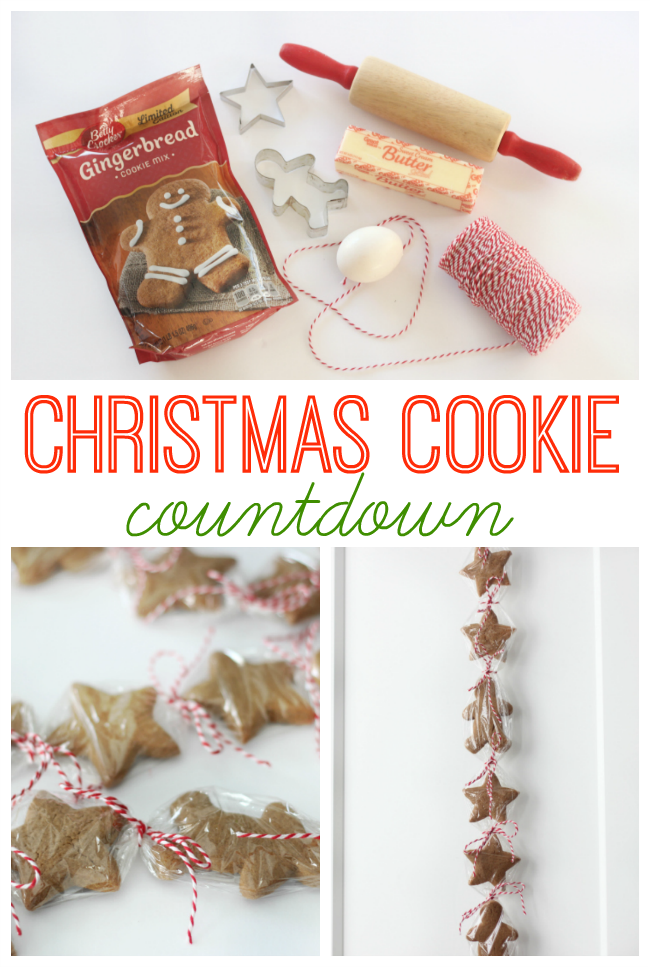 Count down the days to Christmas with a Christmas cookie advent! Cut one cookie off every day until Christmas Eve. You can wrap other cookies like OREOS or gingersnaps. Gingerbread is a good choice for a homemade cookie because they stay fresh longer than others.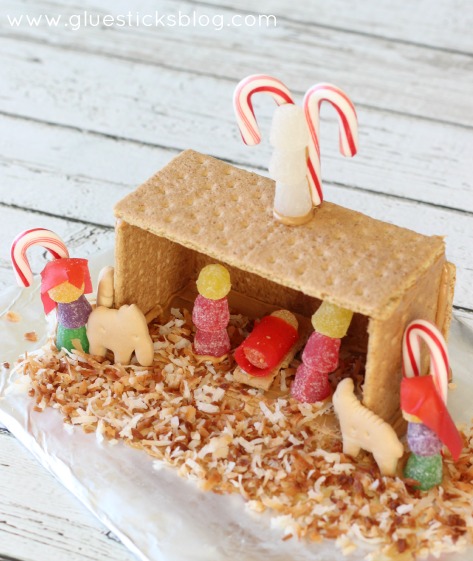 We switched things up and made a nativity scene instead of the traditional graham cracker house for Christmas and couldn't be more thrilled with how it turned out. A fun twist that brings the spirit of Christmas into our home. Use toasted coconut for the hay and gumdrops to create the nativity figures. Mini candy canes work wonderfully for angel wings. What would you add to this sweet nativity scene?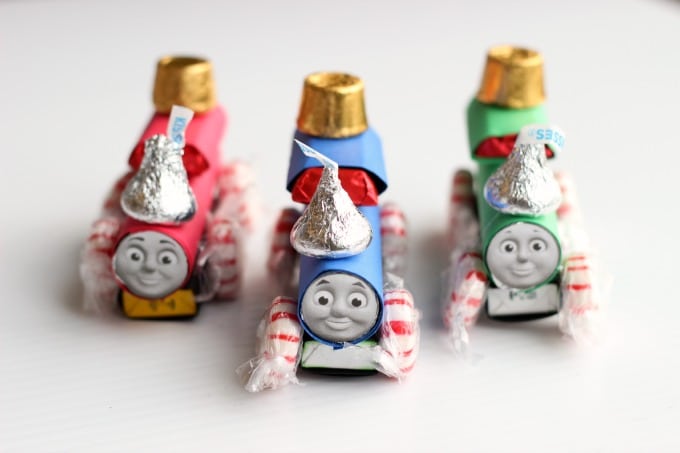 Did you remember candy trains during the holidays when you were a child? I do! I remember my grandma making me one and thinking it was just about the neatest thing ever. Another year, I received one from my aunt. These fun candy trains have an added bonus, they look just like Thomas the train!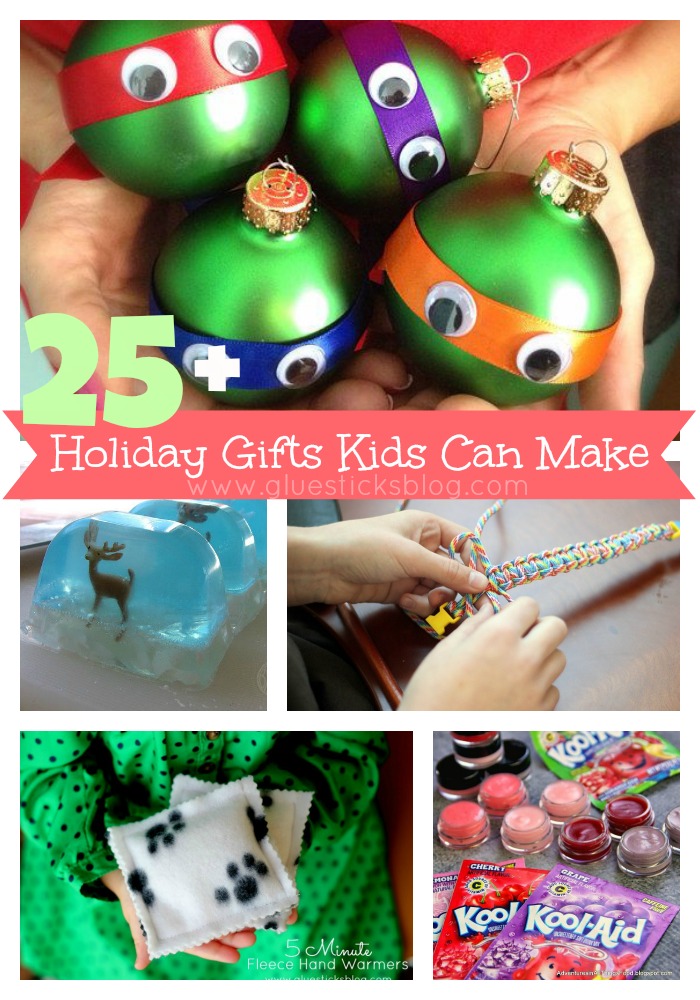 25 Holiday Gifts Kids Can Make
Over 25 gifts kids can make during for Chrismas presents! Inexpensive, simple, and heartfelt. Homemade soaps, lip gloss, ornaments, rice bags, hot cocoa, jewelry and more! Which ones will you make first?
Welcome! I'm Brandy, mother to 5 darling kiddos and a cute black lab named Toby. My husband is in the Coast Guard so we've lived all over the place, turning each house into a home. I love baking, sewing, making cute things with my kids, and sharing what I've learned with all of you!