Candy trains are so fun to make during the holidays! These ones are extra special because they look just like Thomas and Friends! This is a sponsored post written by me on behalf of Fisher-Price.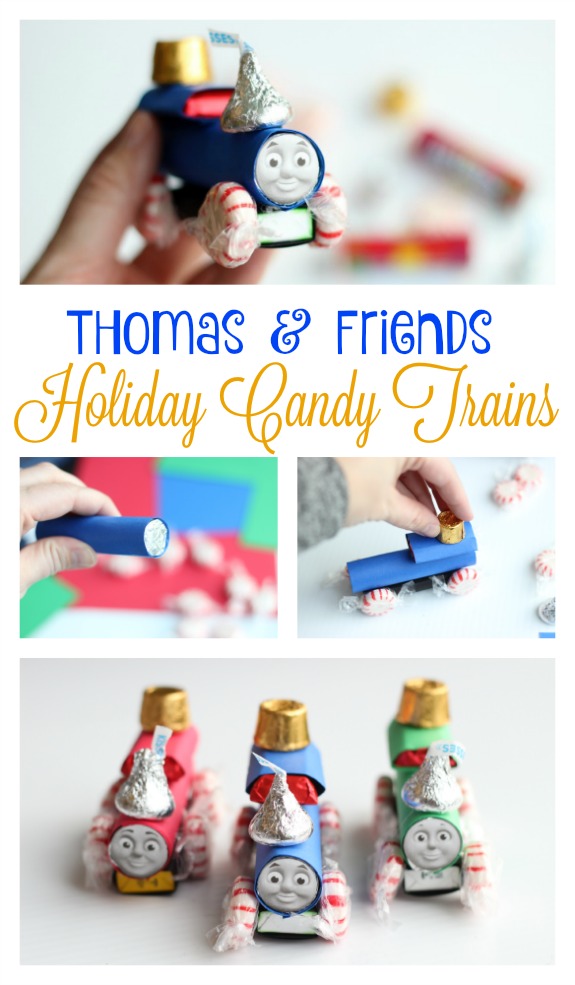 You can't help but associate trains with the holiday season! Beautiful trains that circle around the Christmas tree, holiday movies like "The Polar Express", train craft kits, and candy trains.
Candy trains have been a tradition in our family for years. I remember receiving one as a child and thinking it was the BEST gift ever. I also remember making them in elementary school! They are so easy to make and very fun to eat.
I couldn't wait to start making them with my own children when they hit the preschool years. This year we added a fun twist to ours; a Thomas twist!
Ruby is our resident Thomas fan. Our other kids liked Thomas when they were younger, but have since moved on although none of them were as into it as Ruby.
This tutu wearing, ballet dancing, Thomas playing gal loves playing with her trains.
It was super easy to adjust our holiday candy trains to incorporate Thomas & Friends this year. I'll show you how!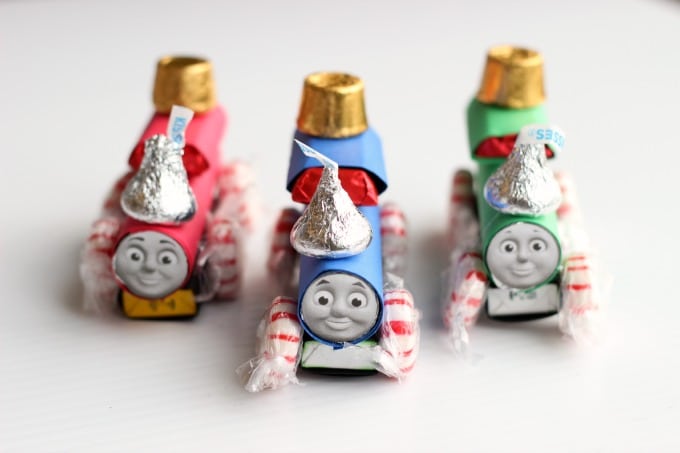 Supplies:
construction paper/ cardstock in coordinating colors
hot glue
5 stick gum pack
4 red and white mints
1 roll fruit flavored candies
1 mini candy bar
a variety of chocolate candies for any other details such as a smokestack, etc.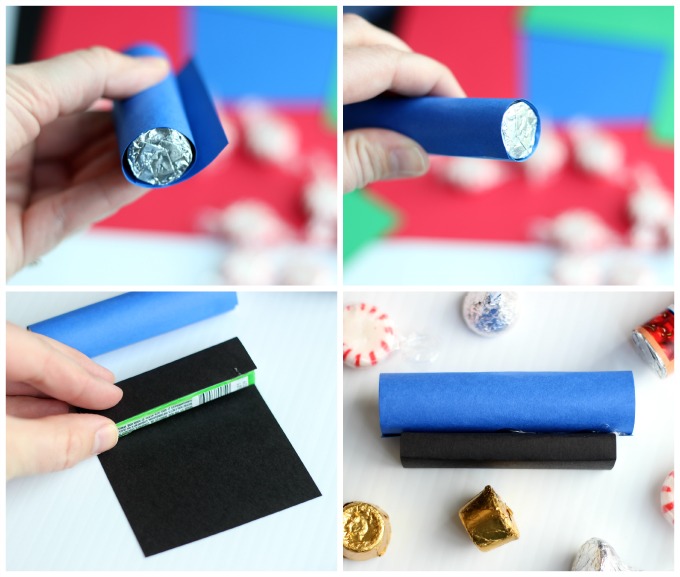 1. Cut a rectangle of construction paper the width of your candy roll. Wrap and secure with glue.
2. Cut a rectangle of construction paper the width of your gum. Wrap and secure with glue.
3. Hot glue the gum to the bottom of the candy roll.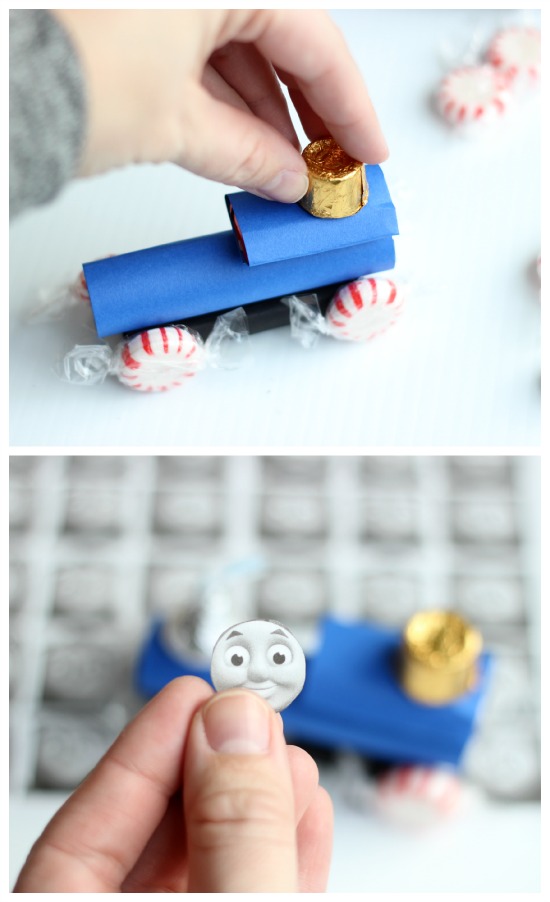 4. Wrap mini candy bar in construction paper and secure with hot glue. Glue to the top of the candy roll.
5. Glue mints on the gum pack.
6. Glue any other candy details to the train.
7. Attach face to the front of the candy roll.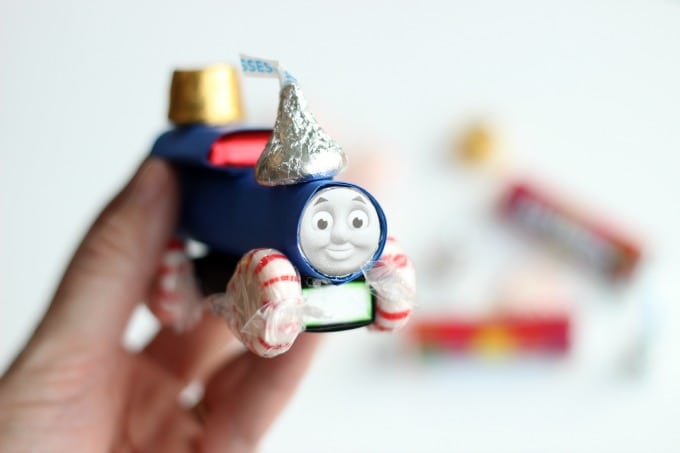 Add a string and hang on the Christmas tree or make one for a friend
You might also like…