This post was most recently updated on December 23rd, 2020
Count down the days to Christmas with a Christmas cookie advent! Cut one cookie off every day until Christmas Eve.
You might also like our paper plate snowman countdown or our tissue punch advent calendar.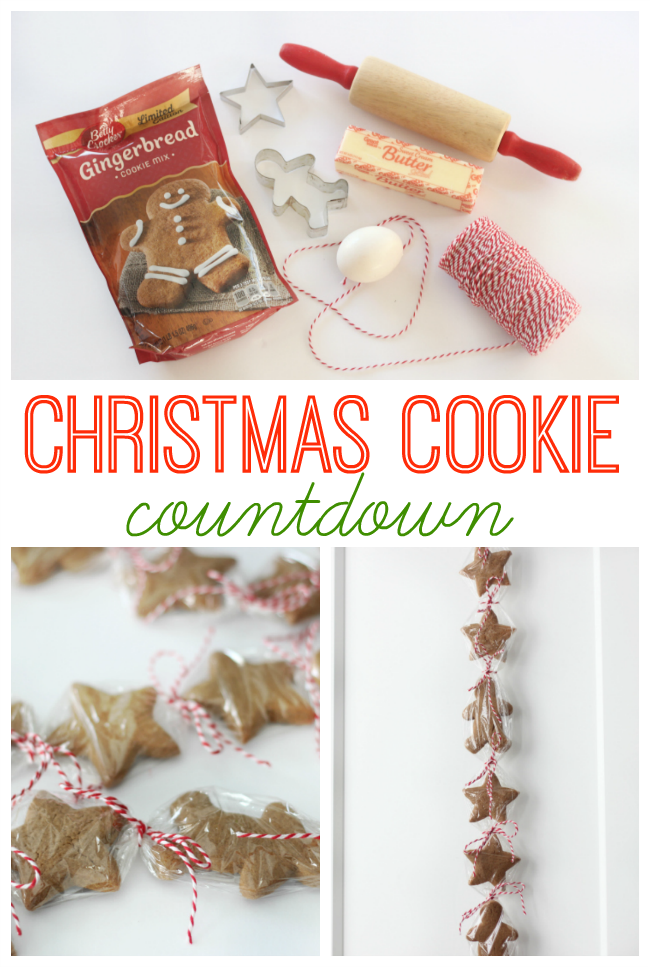 .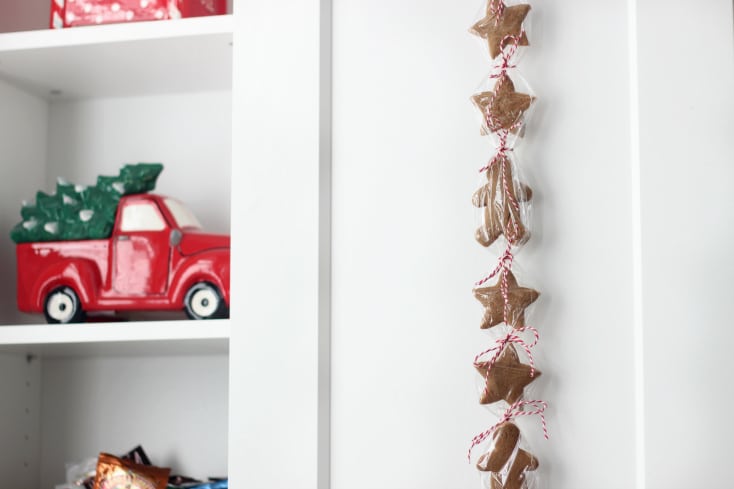 This cookie countdown was a lot of fun to make and super inexpensive too. My favorite holiday cookies are gingerbread cookies. I have an awesome
quick gingerbread cookie recipe
, but I'm also partial to the Betty Crocker cookie mix. I had a package on hand so I decided to go that route this time!
Christmas Cookie Advent (Countdown)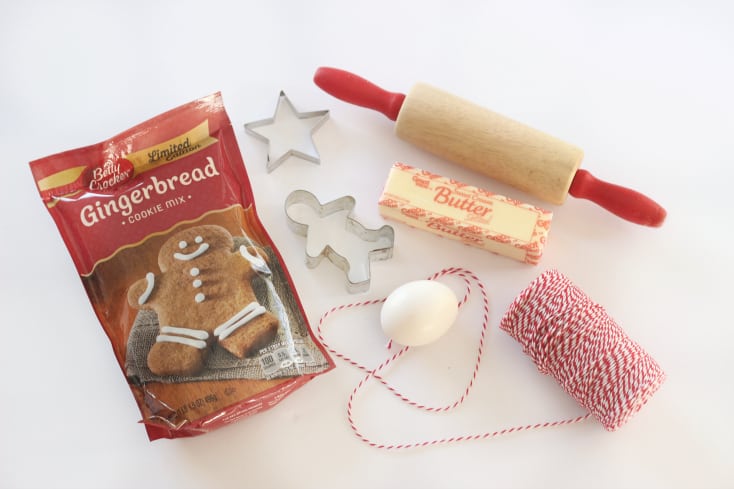 My inspiration came from
this photo on Instagram
. Jill said that her family received these as gifts from a friend when she was a child and she and her siblings loved it so much. The family made a bunch and handed them out every year. I think we may start that tradition too!
I usually undercook my cookies just a bit so that they are nice and soft. Not this time around. I cooked mine a minute over what the package said and let them sit on the pan until they were completely cool. After all, the last few cookies will be hanging for 3 weeks. So I wanted to get some of the moisture out of them. Stale cookies are better than moldy cookies.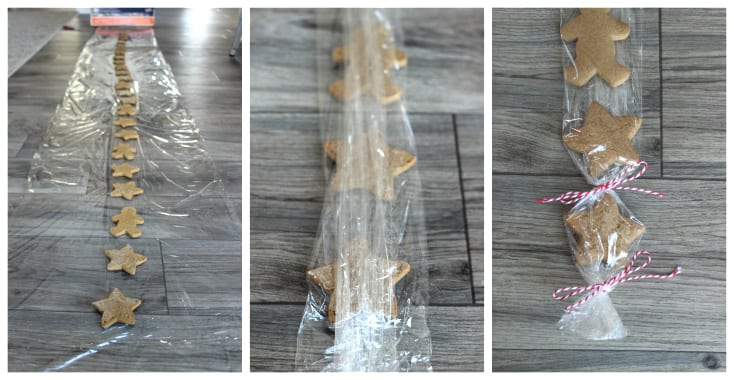 You'll need a really long work surface. Even though I used small cutters my countdown is over 6′ tall. So I used my kitchen floor. Roll out a long strip of plastic wrap.
Line up the cookies (front side down). Then carefully fold the sides over to the center, overlapping if necessary. I did 4 cookies at a time and worked my way to the top.
Tie a bow between every cookie with baker's twine.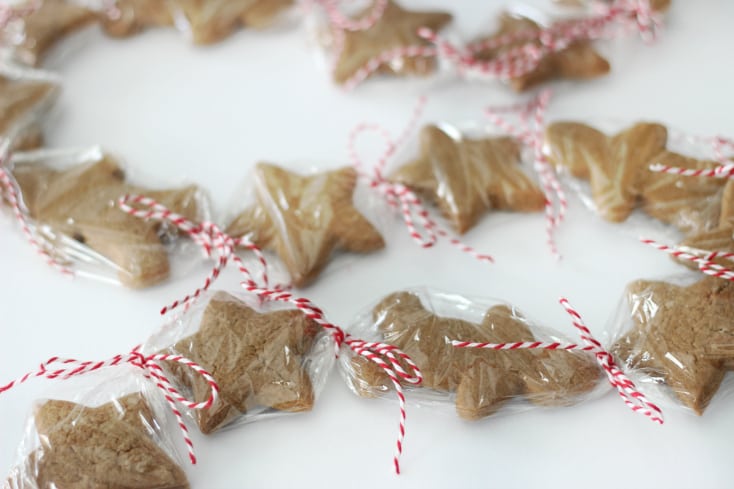 It turned out so pretty and festive and only took about 30 seconds for the baby to find, ha!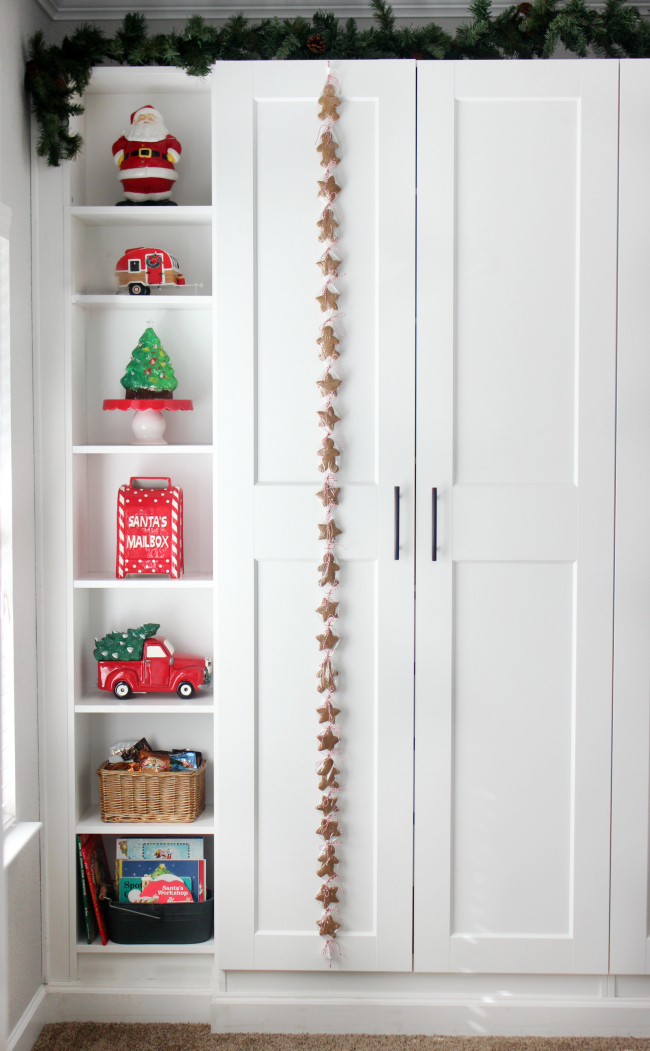 I'm still getting used to having a toddler around.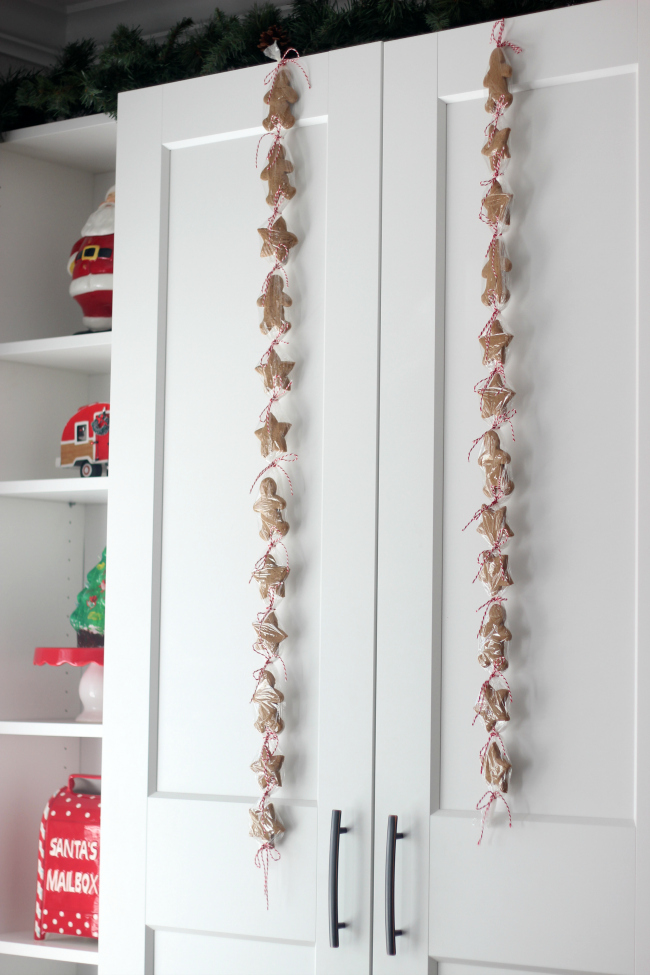 So here is what our final countdown looks like. Toddler and dog safe 😉