How to make chocolate covered pretzels
to give as a gift in a cute box! Step by step recipe tutorial and ideas for homemade treat boxes. This post contains an affiliate link.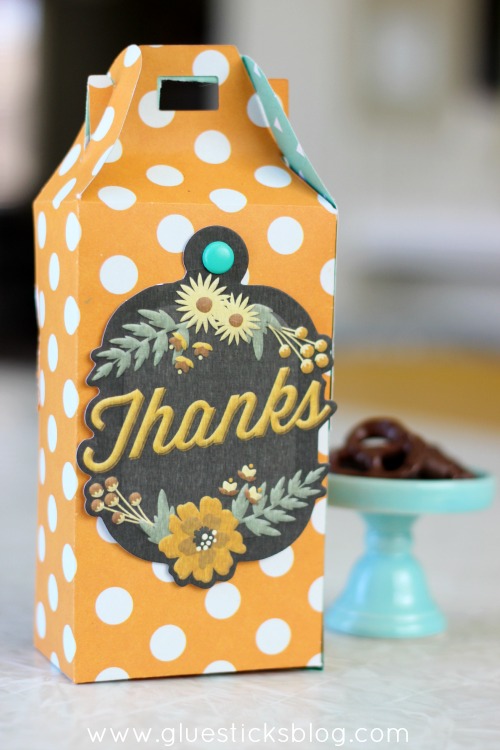 We have a friend that we wanted to make a special Thank You treat for. She went above and beyond as a Sunday School/Primary teacher so I decided to make her some chocolate covered pretzels. She also happens to be the secretary at our Elementary School so we had fun delivering these to her desk after school.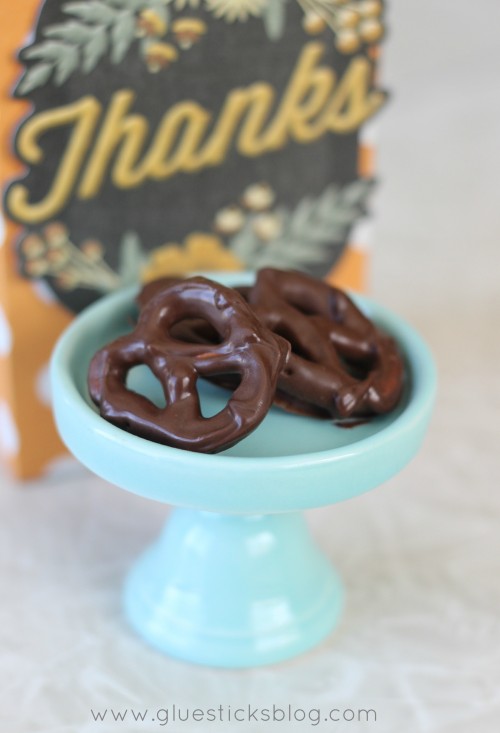 Chocolate pretzels are about the easiest treat to make! I always have a bag of pretzels and (this is a bit embarrassing) at least 5 or 6 bags of melting chocolate in my cupboard. I use melting chocolate a lot! It's so great to use on pretzels, strawberries, toffee, etc. And more often than not, I will melt 1/2 cup of it and quickly dip a bunch of pretzels for a late night "snack" or binge. Whatever you want to call it.
How to Make Chocolate Covered Pretzels
I like the Ghirardelli chocolates that they sell at Sam's in the resealable bags during the holidays. Wilton makes melting chocolates too. I like these better than melting chocolate chips because these microwave perfectly, are smooth, and harden up quickly.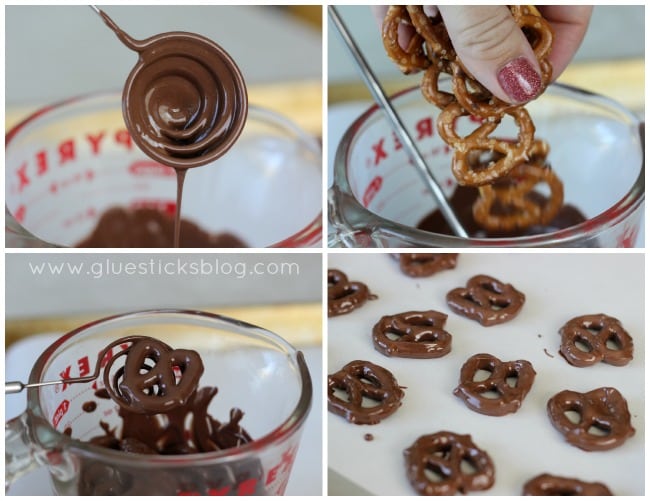 It really is as easy as:
melting

dipping

letting them set up.
A baking sheet with waxed or parchment paper works great. Just stick them in the refrigerator for 5 minutes and they are done.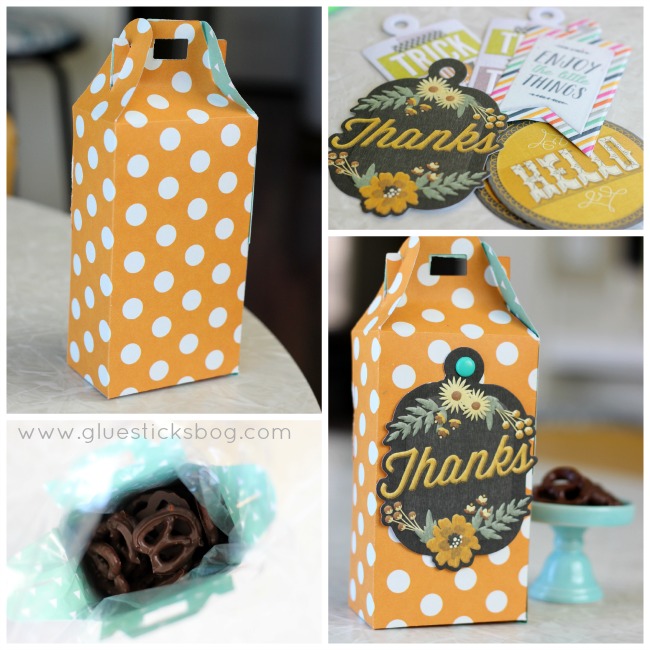 (I made this bakery gift box using my Evolution Die Cut machine, but the die cut for this box is no longer in production. I've updated this post to include these cute craft boxes that you can decorate and fill with chocolate covered pretzels if you'd like OR you can make your own window bags for treats using a lunch sack like I did in this post. Lunch bags are great for so many things!)
I filled up a cellophane bag with pretzels and closed them up in the bakery box.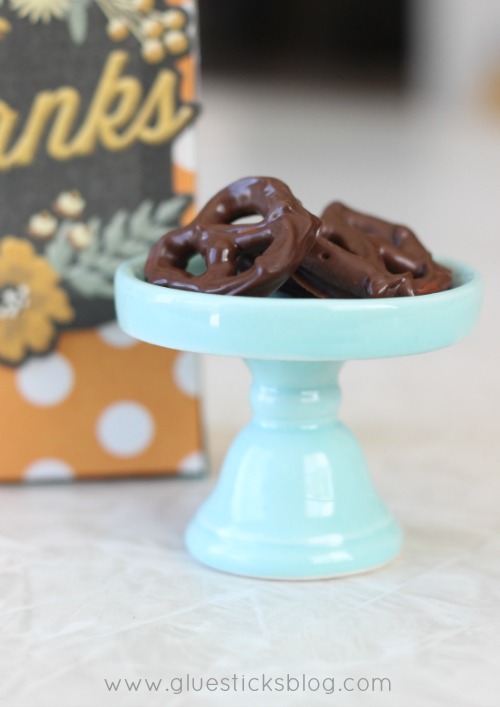 And of course I made a tray of pretzels for the kids and I to eat after school too.
Here are 21 Free Printable Gift Box Templates from Tip Junkie