A DIY duct tape zipper pouch is useful for so many things! Fill it with pencils, markers, toiletries, or use as a diaper clutch! Grab a gallon-sized plastic baggie and a roll of duct tape and you're set! This post contains affiliate links to Amazon.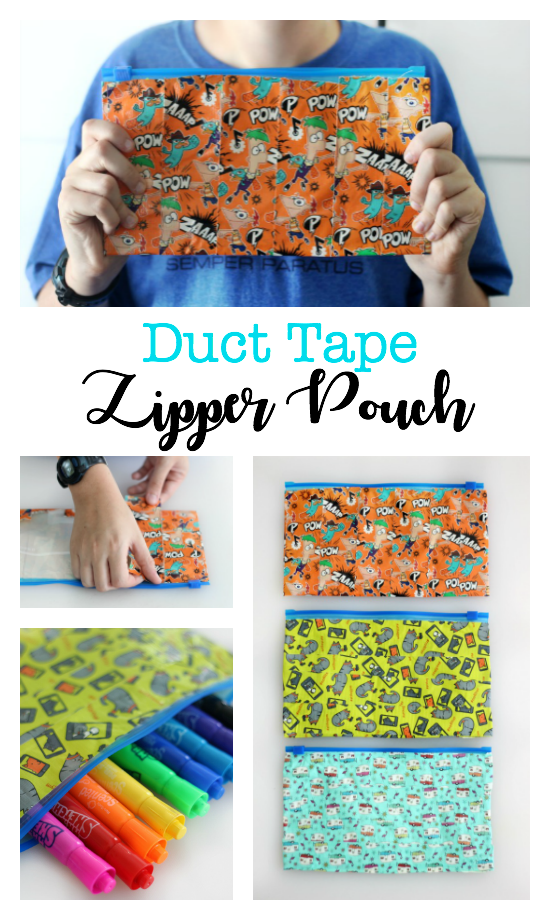 The kids made these DIY duct tape zipper pouches yesterday and I think they turned out pretty awesome! This was something they saw a video for a while ago. We didn't have any fun duct tape laying around so it went on hold until I remembered to order some. The little pouches aren't perfect, but they were 100% made by my kids so any areas where the tape doesn't match up exactly or is upside down are 100% okay by me!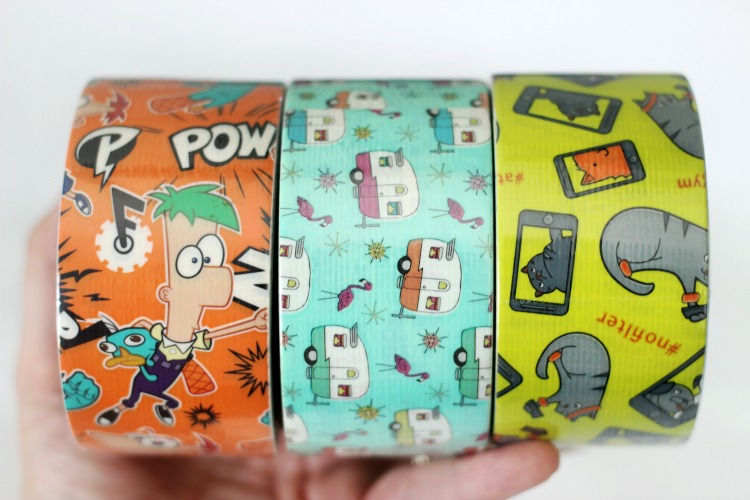 How fun are these? The RV campers are my favorite, closely followed by Phineas and Ferb. The Cat Selfie tape is hilarious too and was a steal as an "add-on item" on Amazon.  I ordered 5 different rolls of tape and then summer came and we were so busy traveling that we are just now getting to these.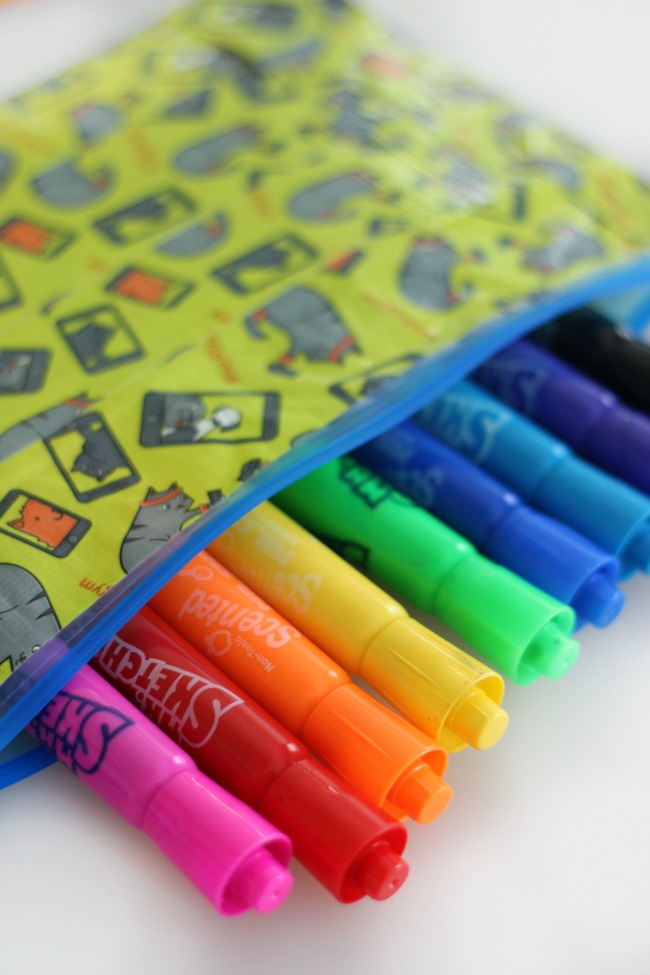 They literally take about 5 minutes to make and are useful for SO many things! They are water-proof so you can even use them to hold snacks. Ruby said she is going to keep one in her backpack to hold her hand sanitizer and other items. Aaron plans on using his as his pencil pouch this year in the 7th grade.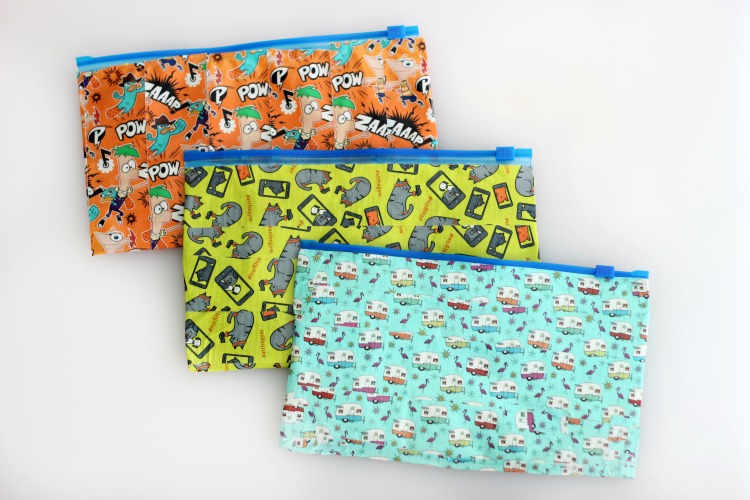 DIY Duct Tape Zipper Pouch
As demonstrated by Aaron.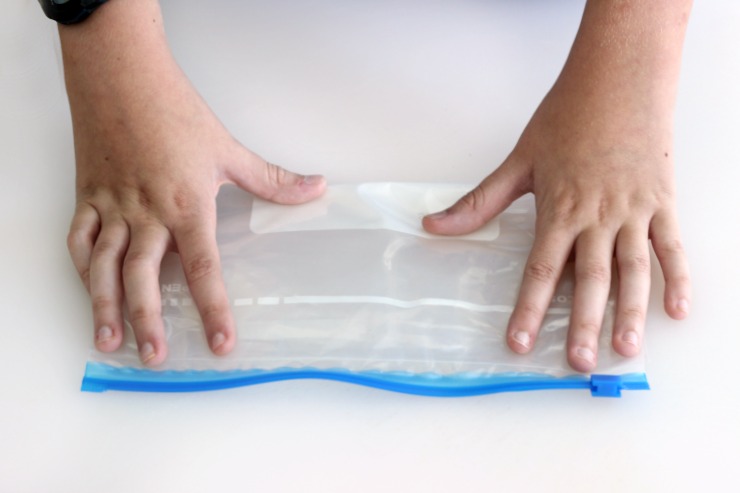 Step 1: Fold a gallon sized ziploc bag in half, bringing the bottom just below the zipper closure.
(You can use the press and seal bags, but the zipper closure ones are easier)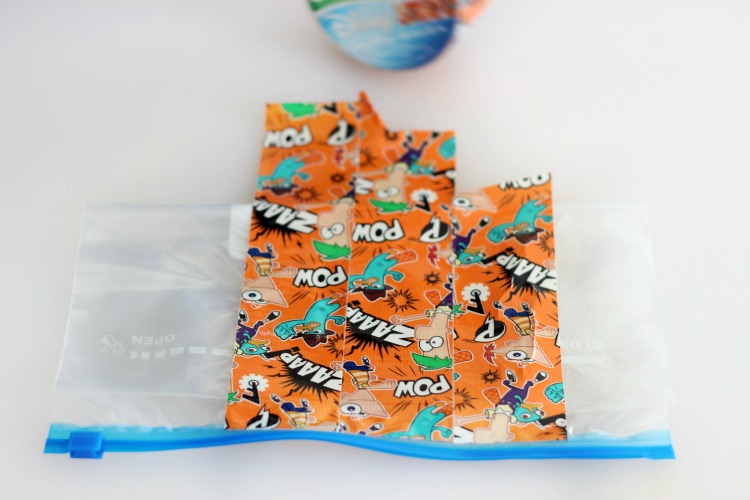 Step 2: Place strips of duct tape either horizontally across or vertically across the baggie, depending on the direction of the print. You'll want a little to hang off of the bottom.
(For the Phineas and Ferb print it needed to go vertically. For the cat selfie and camper duct tapes, it went horizontally. Horizontally seemed to be easier.)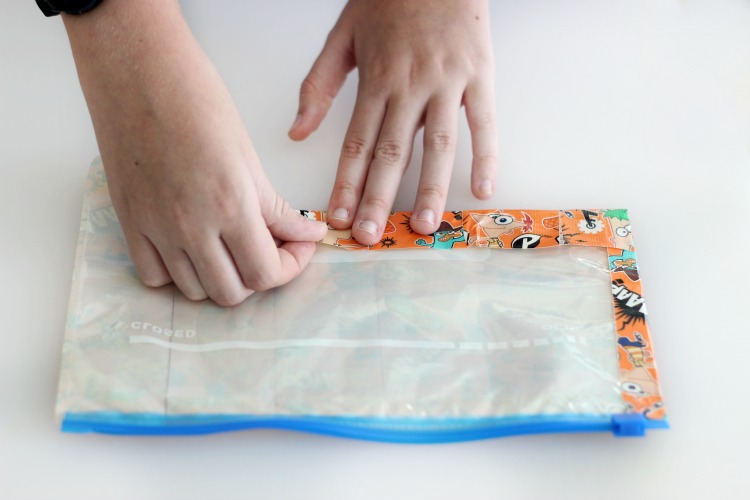 Step 3: When you reach the sides, turn the baggie to the back side. Fold the bottom and side pieces over.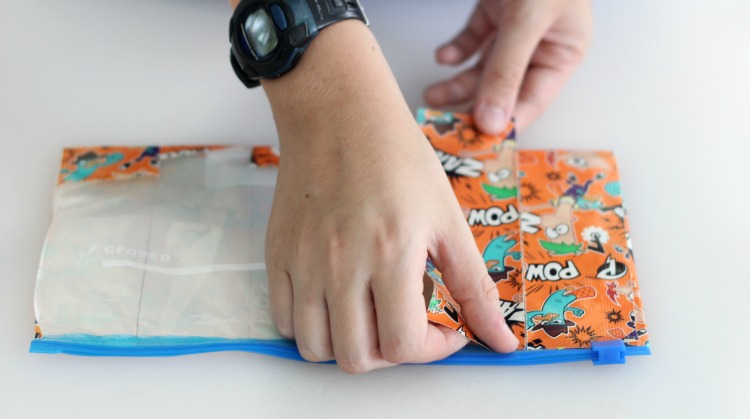 Step 4: Continue adding duct tape strips on the back. This time you can just line up the bottom pieces by cutting them to the length or width of the baggie.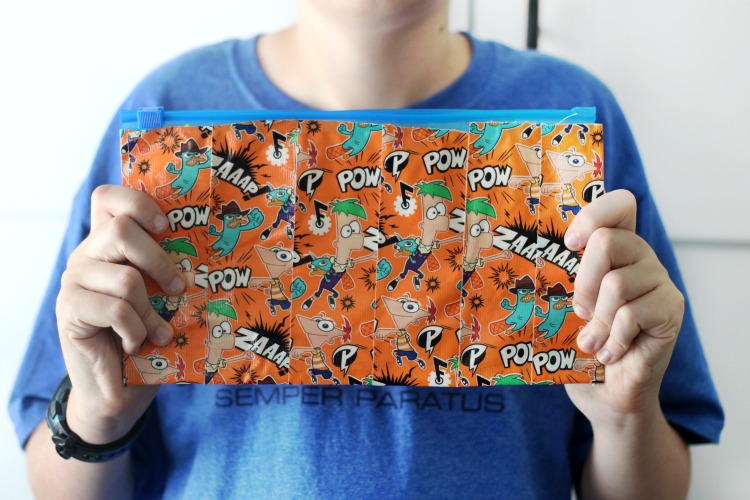 He was pretty proud of his bag and plans on making one for Dallin.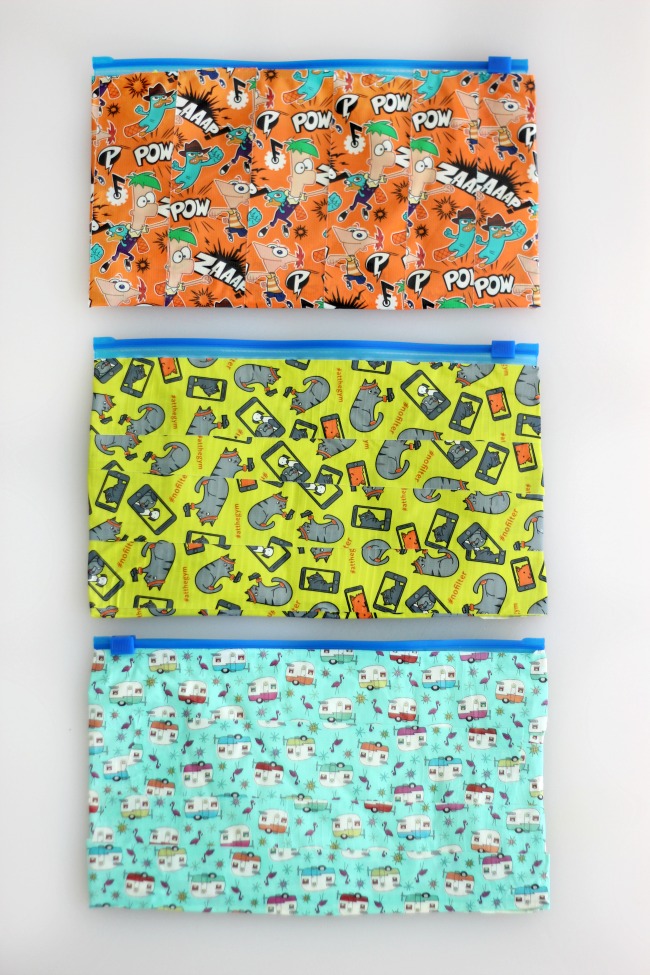 Ruby made the other two and Kaylee is working on a pouch with a mustache print on the front and a whale print on the back!
You might also like these fun and functional craft ideas:
15-Minute Zipper Pouch Tutorial This zipper pencil pouch tutorial is such a quick and easy project and these pouches are useful for so many things! Pencils, markers, make up…anything!
DIY Pocket Fan This pocket folding fan is so easy to make and folds up perfectly to store in a pocket on a hot day. It is such a unique and fun craft idea for kids! They can decorate the front with simple artwork then secure with popsicle sticks & a rubber band!
DIY Earring Box Would you believe it if I told you this DIY earring storage box was made from pencils and felt? Crazy I know but read on to see how!