A photo collage canvas  is a great way to document the highlights of the year! Make one to display in your home and another to give to a grandparent. It makes a great gift and is simple to make. You can even print the photos directly from your phone or iPad. I'll show you how! This shop has been compensated by Collective Bias and its advertiser.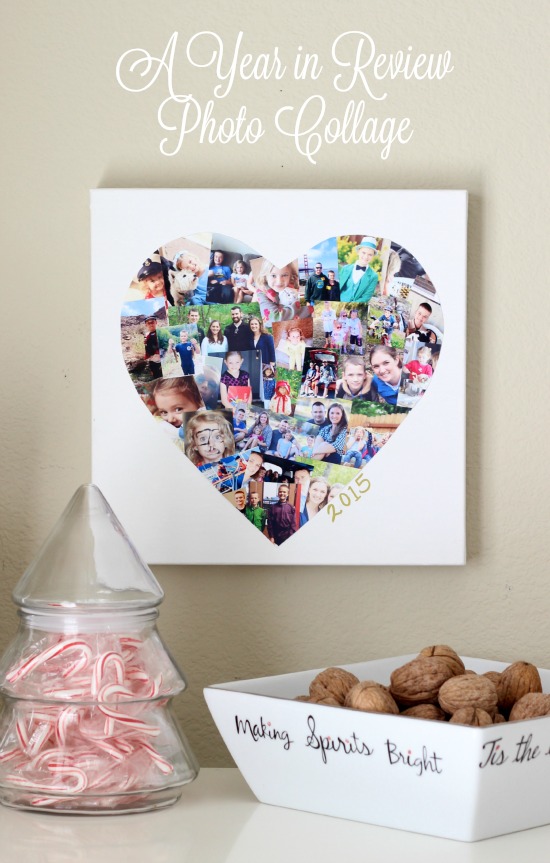 I take a lot of photos of our family. Maybe too many photos? Nah, there's no such thing. With four little ones going four different directions in school plays, band, dance, piano, scouts, and after school clubs, there are many awesome moments to document! That doesn't even include my favorite candid moments at home like the silly faces Ruby makes and the photos of the kids playing together. 2015 was a pretty fantastic year filled with memories and new adventures. I've been slowly printing out photo books and decided to also make a memento to hang on the wall. The kids had a great time finding themselves in the photos and talking about their favorites.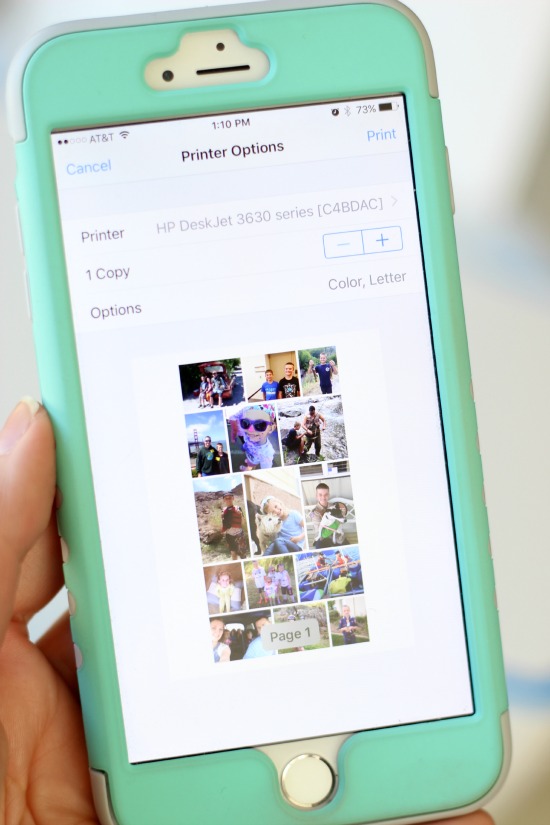 DIY Photo Collage Canvas
I usually keep way too many photos on my phone, and if they aren't saved on my phone they are on social media somewhere and easy to access. I made several photo collages using an app on my phone and saved them to my camera roll until I was ready to print them out.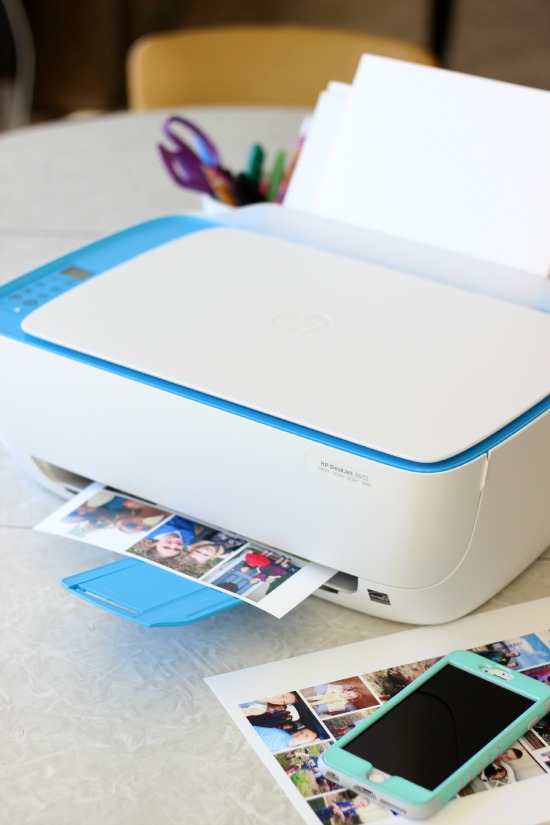 I have an
HP Deskjet 3632 All-in-One Printer/Copier/Scanner
. Since it is wireless I can easily print my collages directly from my phone or iPad. I can access the printer via my camera roll or through the All-in-One app on my phone. The smallest size it will print is 3×5″ so an 8×10 collage is an easy way to get a bunch of smaller prints all on one page.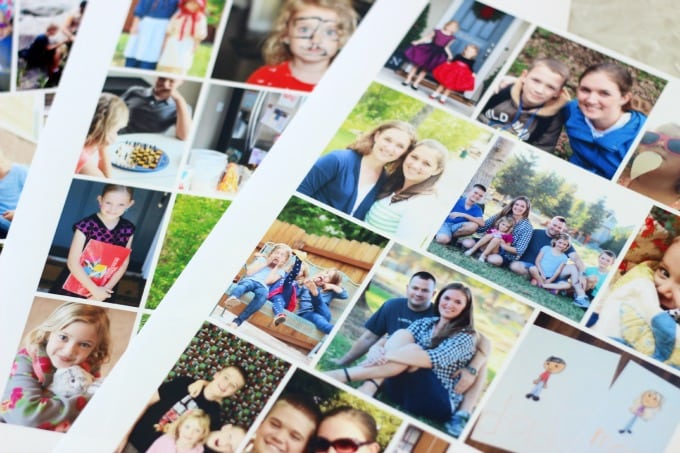 It was fun finding the photos that I wanted to include. I made sure to print out a large variety so that I had plenty to choose from while figuring out the placement on my canvas.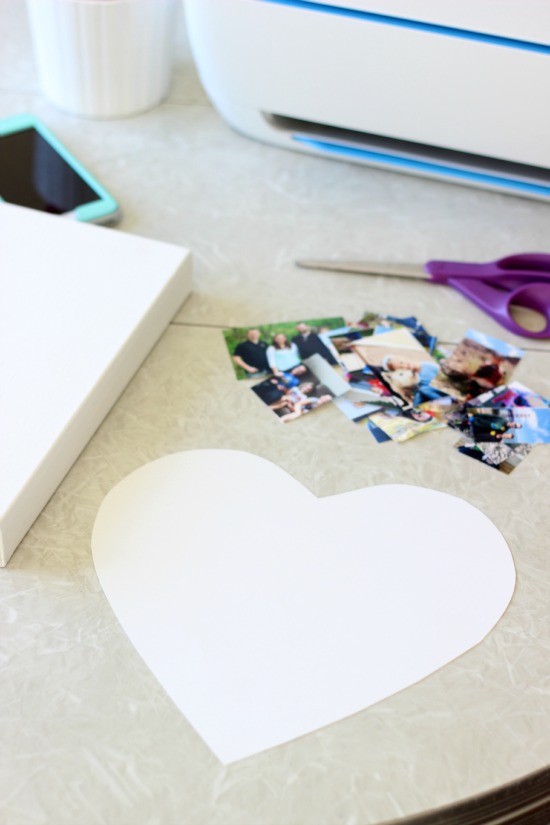 My canvas was 12×12 so I cut out a 10″ heart out of a piece of heavy card stock. This became my base.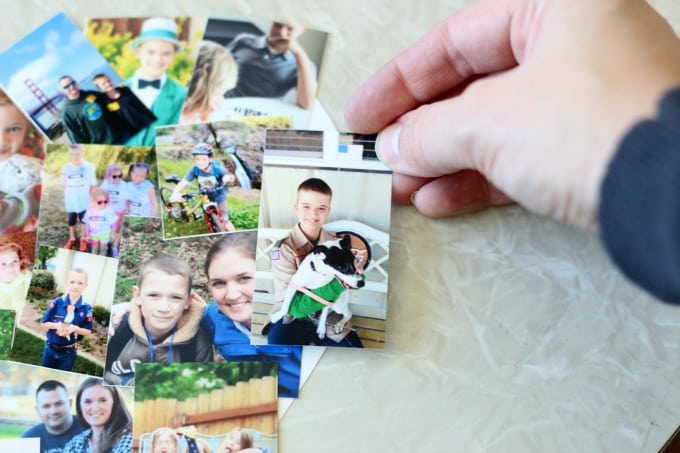 Now for the fun part—it's like a puzzle! I filled every inch of that heart with photos and wasn't too concerned about having excess on the edges since I was going to trim that off later.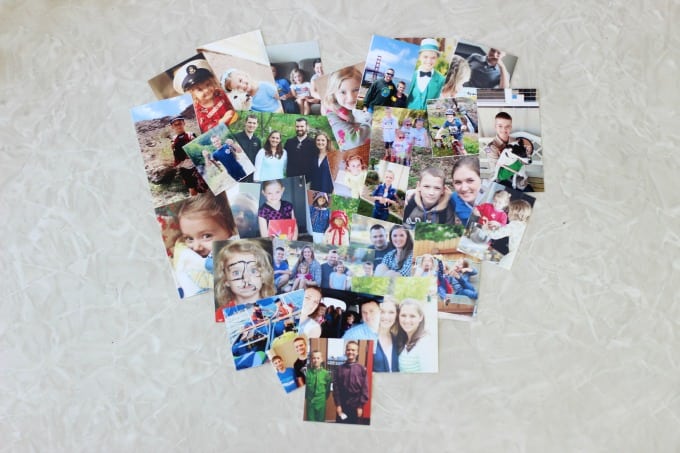 You could leave it like this or trim the edge later on for a clean edge.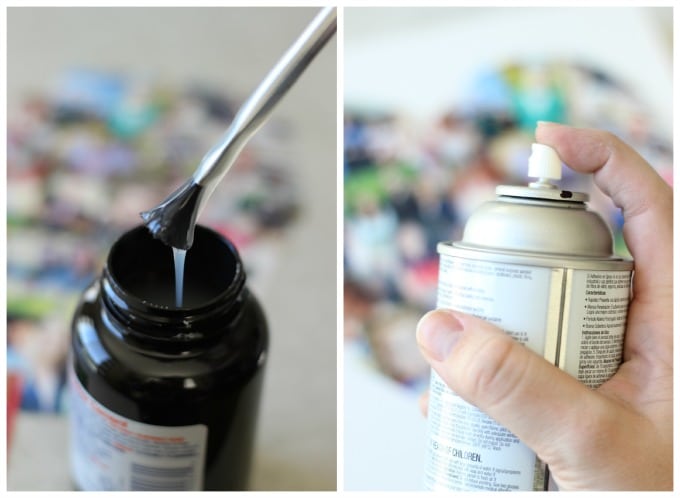 Carefully attach the photos to the heart base. I used rubber cement because it brushes on smoothly and is photo safe, but you can use any photo adhesive glue or tape that you'd like. Make sure to get all edges and corners so that your collage lays nice and flat. You can use rubber cement to attach your heart to the canvas or spray adhesive. I chose to use spray adhesive because it was quicker.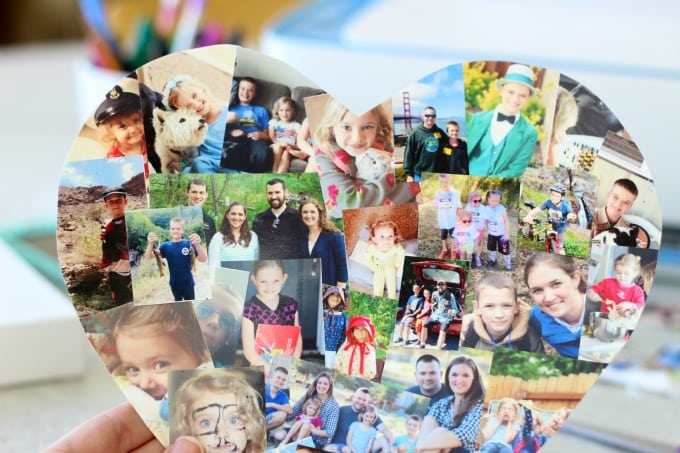 I turned my collage over and trimmed it to the same size and shape as the cardstock heart underneath. Then I attached it to the canvas with spray adhesive.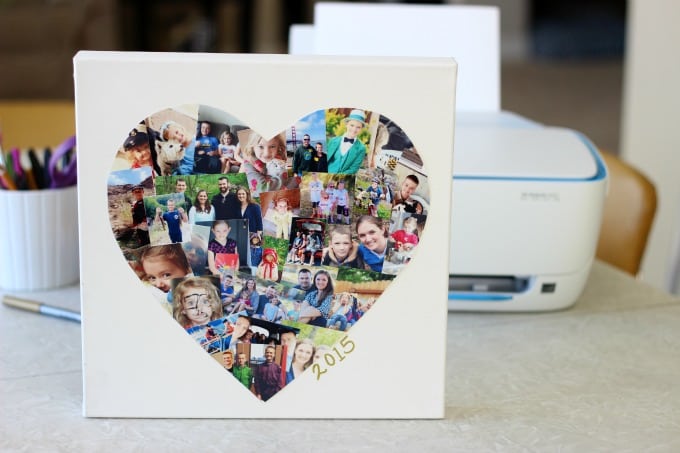 I added the date with a metallic marker and my cute collage was ready to hang! If you made a smaller photo collage you could scan it using the printer and print out as many copies as you need on photo paper or cardstock to use as Christmas cards!
Make a photo collage canvas to document each year. What an amazing gallery wall that would be in your home!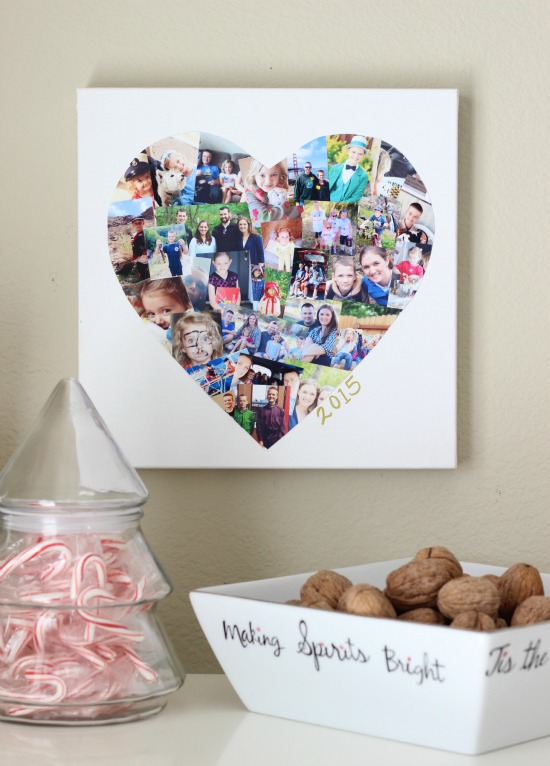 What do you do with the photos on your phone? Do you save them to your computer? Print them out on a regular basis?
I'd love to hear what works for you!
You might also like…