Make a family tree photo collage to give to mom this Mother's Day! A personal gift that is easy to make! This is a sponsored post written by me on behalf of Hallmark Jewelry.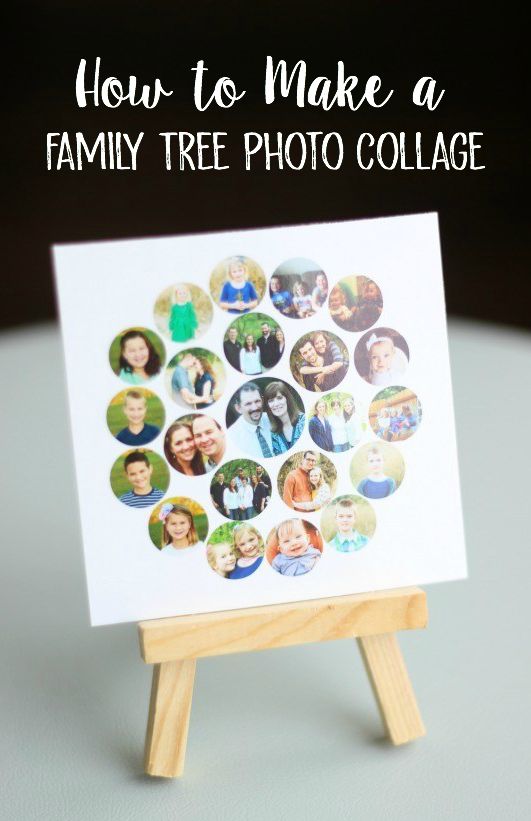 Some might be able to put off thinking about Mother's Day until May, but for those of us who live far away from our parents, a bit of additional thought and preparation is necessary. I try to add homemade touches whenever possible so my thoughts have been on the perfect Mother's Day gift for a few weeks.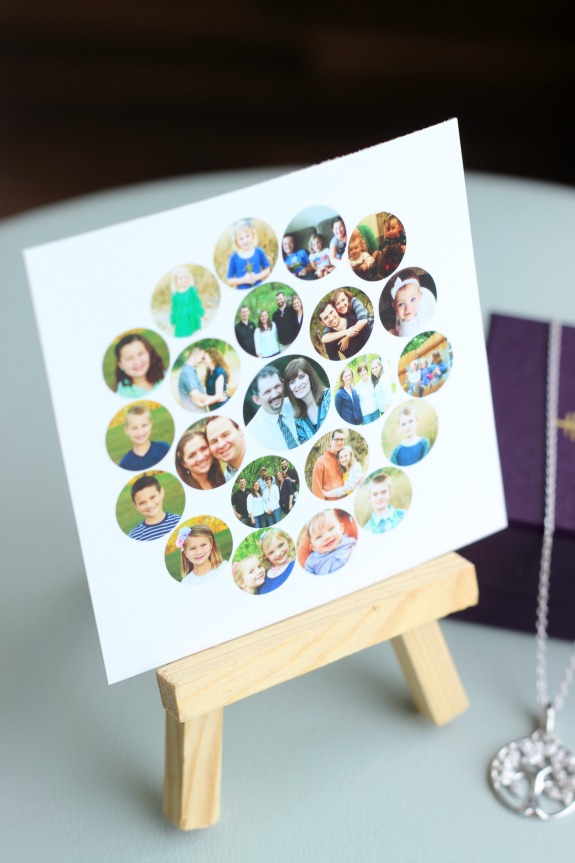 My mom loves genealogy. She even partially retired so that she would have more time to devote to researching our family and making those connections. That is where the inspiration behind this gift came from. Mother's Day just seems to go hand in hand with family connections and the love that spans through the generations. I have 3 siblings. 1 sister, and 2 brothers. Between the 4 of us, there are 10 grandchildren, so our family has definitely grown. We have a lot of fun when we get together for reunions. Big families are just fun! I know my mom looks forward to those times when we are all together, which doesn't happen very often. I decided to make her a mini family tree photo collage to put on her dresser to go with a beautiful Hallmark necklace that selected for her.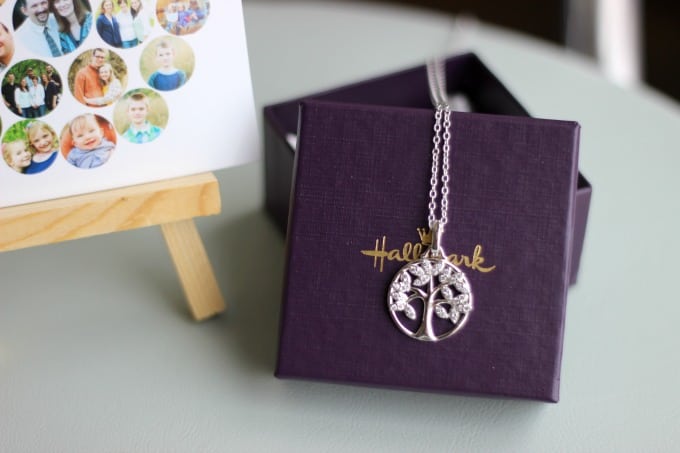 How to Make a Family Tree Photo Collage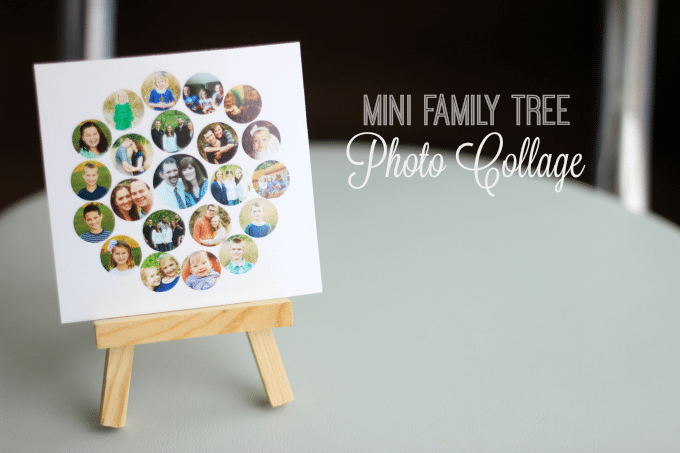 Select which photos you would like to use for your family tree photo collage and save them to your computer.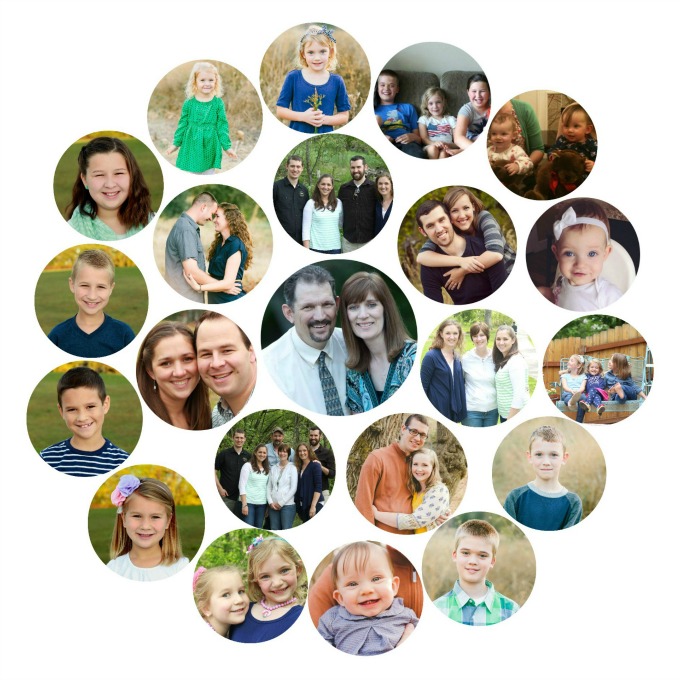 Unless your family has a lot of siblings, you will have to choose a few extra photos to add to your collection. I found photos of us together and of the cousins playing to fill in the spaces to complete the circular look.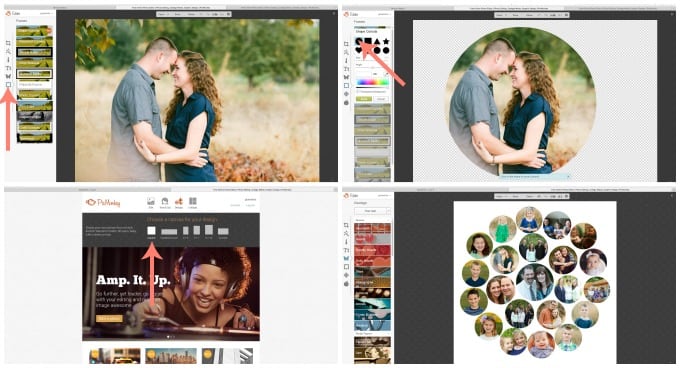 Steps to make a family tree photo collage in PicMonkey.
1. Open each photo in a photo editing program like PicMonkey.
2. Click on the "Frames" tab and select "Photo Cutouts". It will automatically choose the circle for you and crop your photo. Move it around until it is centered and save to your computer. Repeat for each additional photo.
3. Open PicMonkey again and select "design" instead of editing a photo. Select the square template.
4. Click on the butterfly icon on the left to open the overlay collection. Click on the top tab "choose your own" and open the photos you saved. You will need to open them one by one.  Drag them to your square template in whatever design you'd like!
5. Save the image to your computer and use a print program or online printing service to print to a "4×4" size.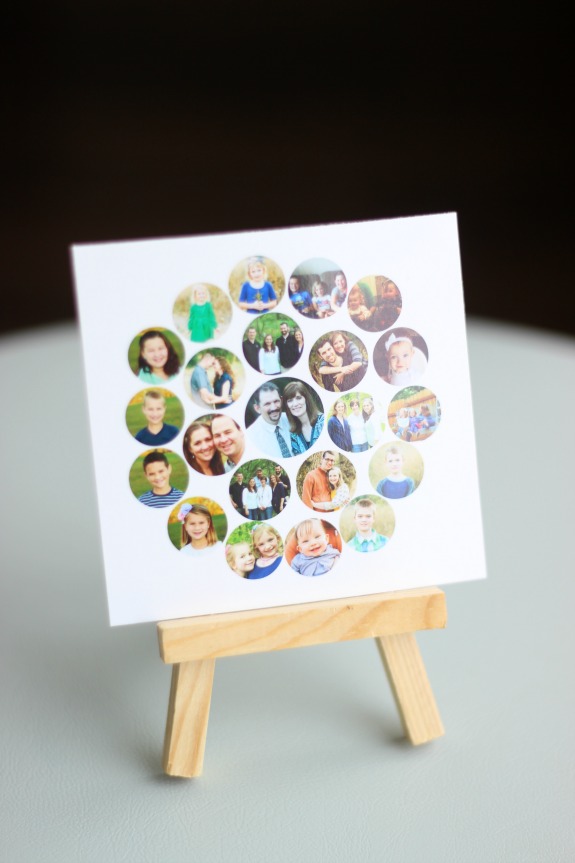 I printed mine on glossy photo paper for the best result.
 Here are 3 more Mother's Day Gift Ideas:
Pedicure Gift Basket for Mom with Homemade Peppermint Scrub
DIY Tablerunner: an easy sewing project!