A DIY stuffed animal birthday party? A dream come true for any little child! Everything you need from the plush animals, stuffing, birth certificates, take home boxes, and t-shirts to decorate to have the perfect party! Thank you, The Zoo Factory, for partnering with this busy momma to create such a fun (and stress-free) party and this post!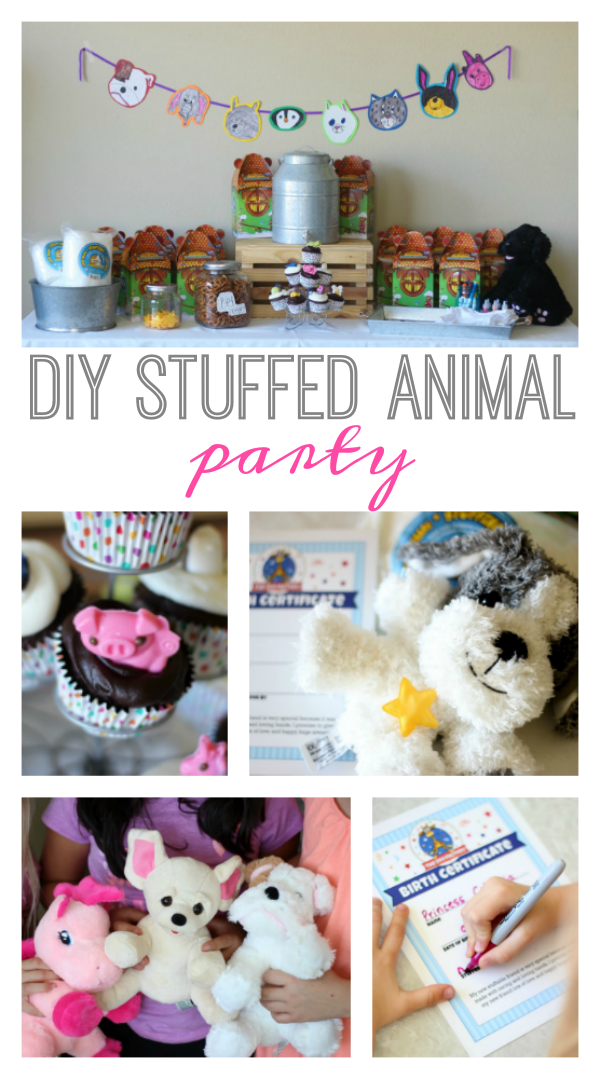 Kaylee loves animals, especially puppies. She also has an insane collection of stuffed animals. Both of my girls do, actually. Each one is so special to them and associated with a special trip or memory. I thought it would be fun to have a birthday party where they could create their own little friends. So I began to search online for kits to order. After looking on Amazon, and exploring options with the DIY stuffed animal party packages from the shop at the mall, I was a bit frustrated.
DIY Stuffed Animal Party
There was no way I'd be able to afford to throw her a DIY stuffed animal party unless we only invited two friends. Then I came across The Zoo Factory (thank you, Google!). An online shop where you can buy plush animals to stuff at home. Done and Done!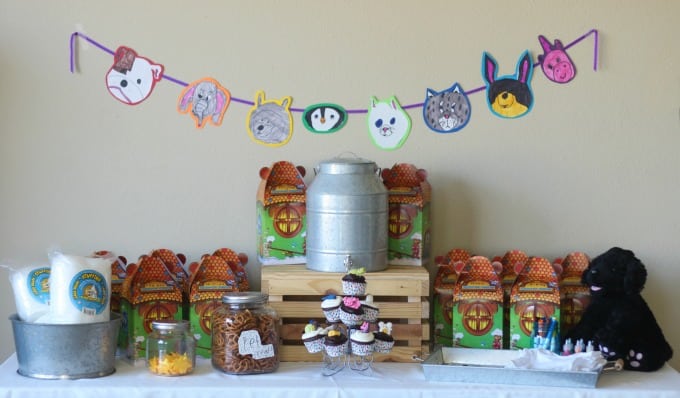 Kaylee spent quite a bit of time making her guest list and choosing out which animal to give to each of her friends, based on their interests. The party was a huge success! We are still receiving comments on how the girls had such a great time.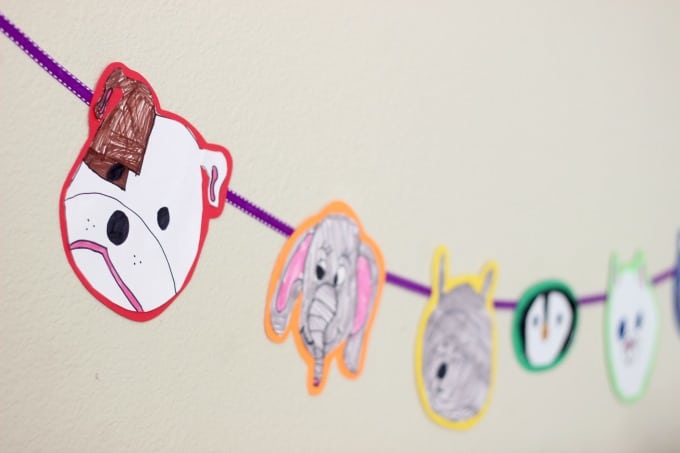 She even made a banner with the animals that we ordered and frosted her own cupcakes. Moms, this is how to throw a party! Get the kids involved in the planning, then sit back and enjoy, ha!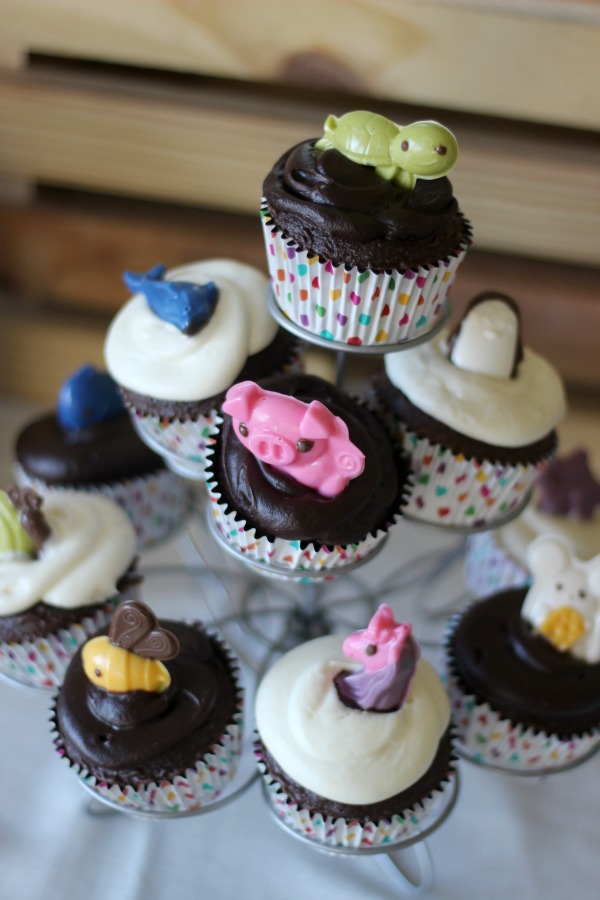 We had some small chocolate molds from another party and decided to use those to make these cute little cupcakes.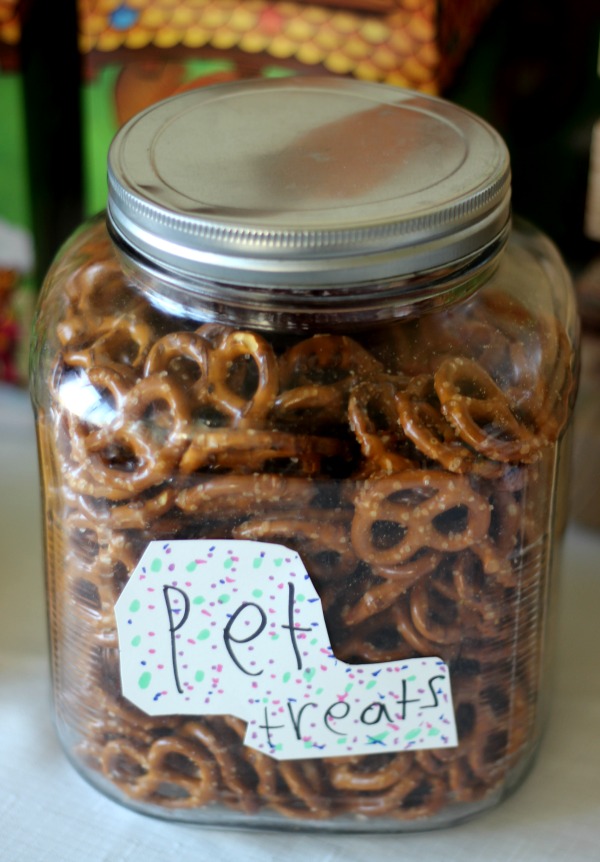 We served lemonade and pet treats as the guests arrived since it was an after school party.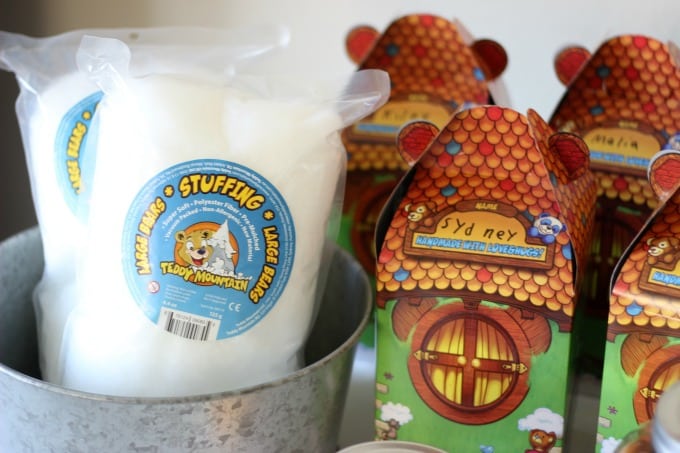 The table was lined with take home boxes for each guest. Inside was their special friend, just waiting to be adopted.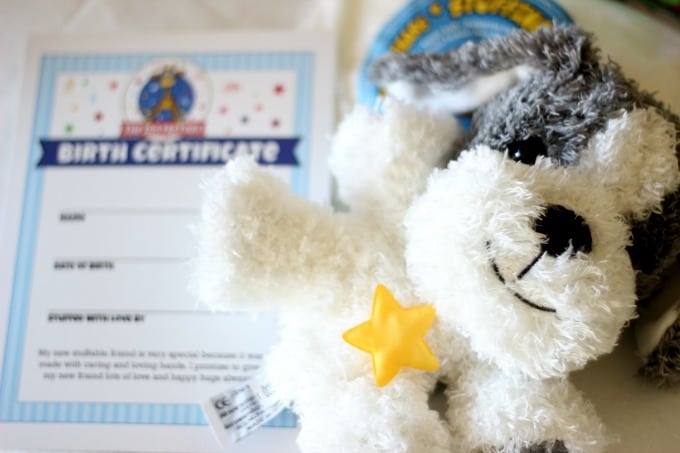 We gave each guest a unstuffed animal, a small bag of stuffing, a birth certificate, wishing star, and t-shirt to decorate.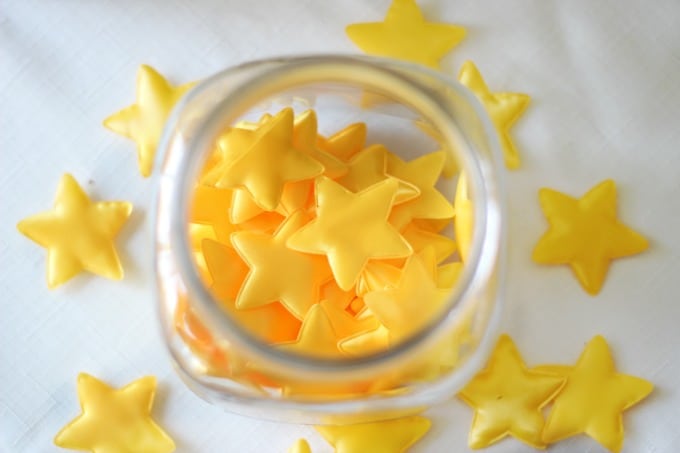 Each child made a wish, kissed the star, and placed it inside their little animal.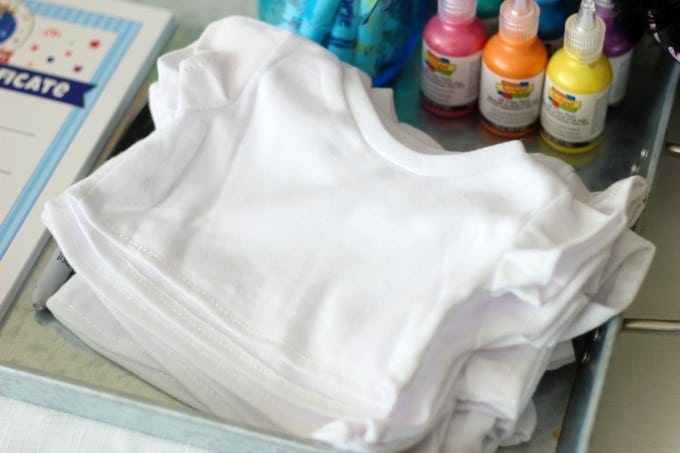 We set out fabric paint and markers to decorate the mini t-shirts.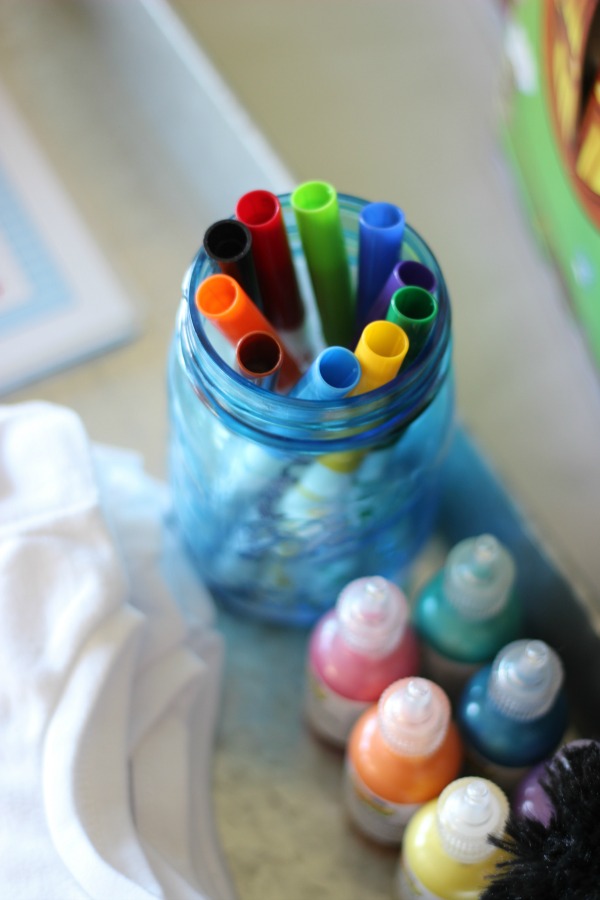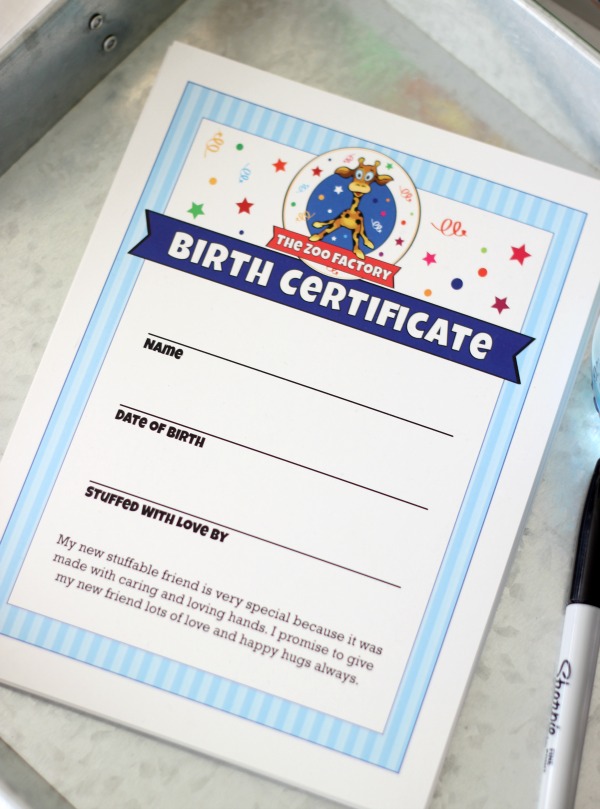 And last, but not least, birth certificates for each DIY stuffed animal to make everything official.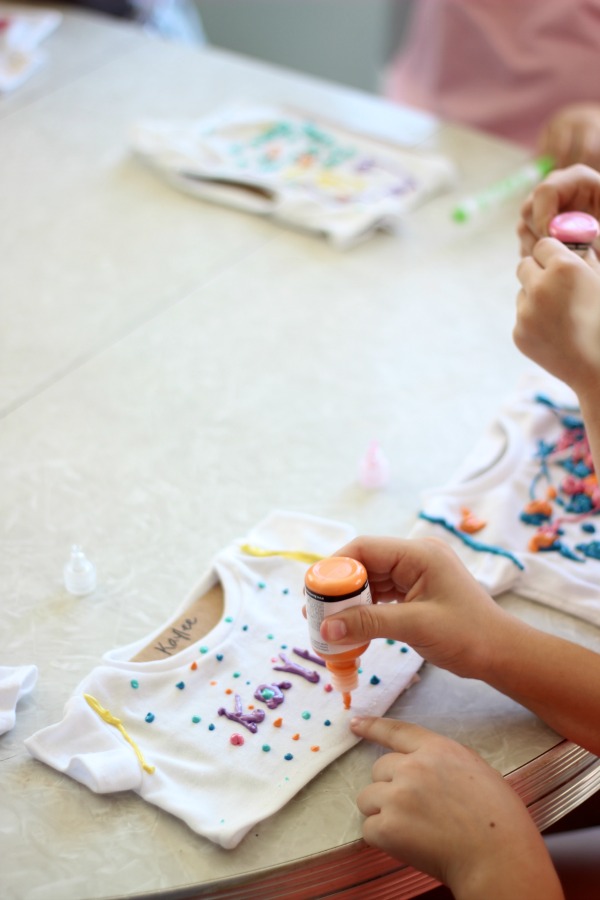 It was so fun to watch the creativity as the girls customized their shirts. Some took a minimalistic approach, others covered the entire shirt with paint…taking a few days to dry!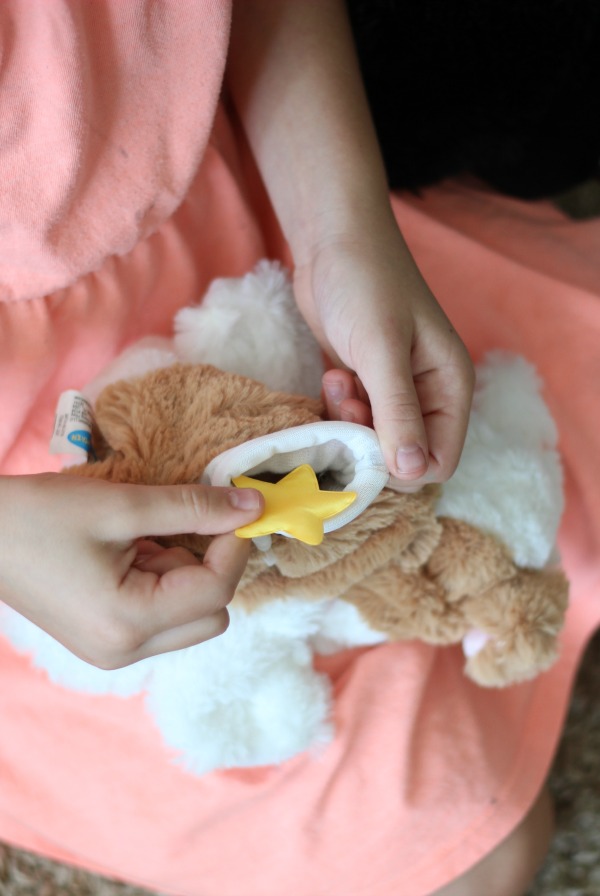 Then it was time to stuff the animals!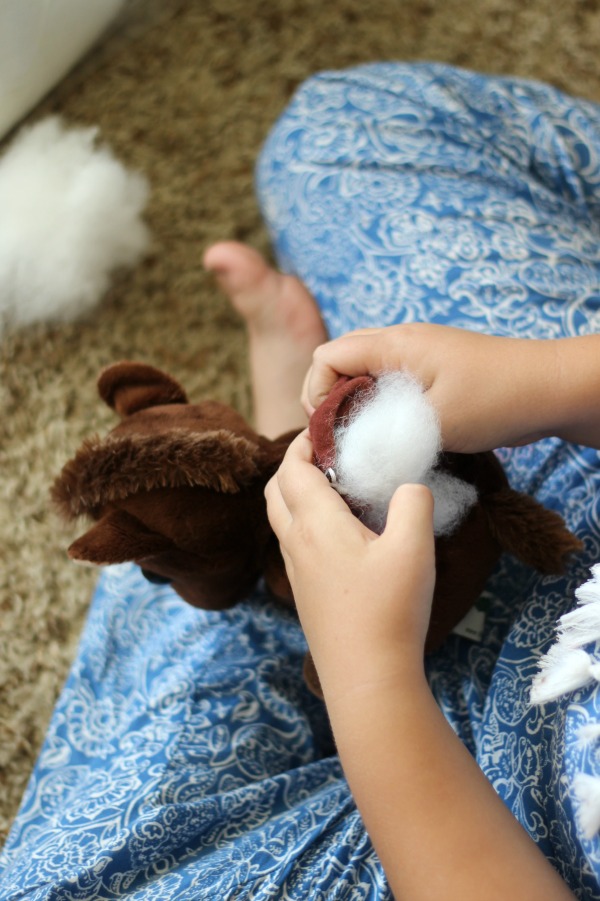 It was quick and easy. Each animal's back opens and a small sack is inside. You fill the sack with batting, working it through each arm and leg, then use the zipper closure to fasten off. The sack tucks back inside and is closed off with Velcro.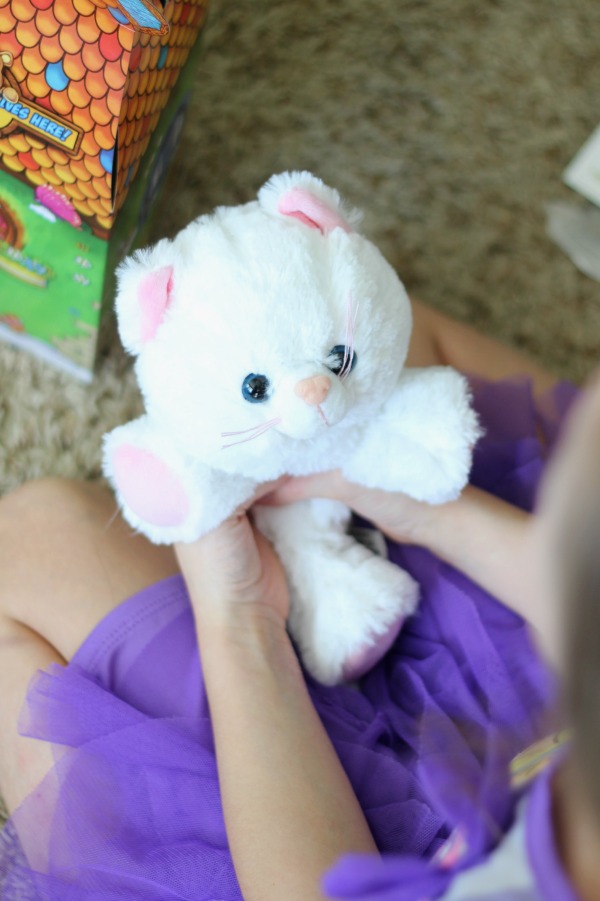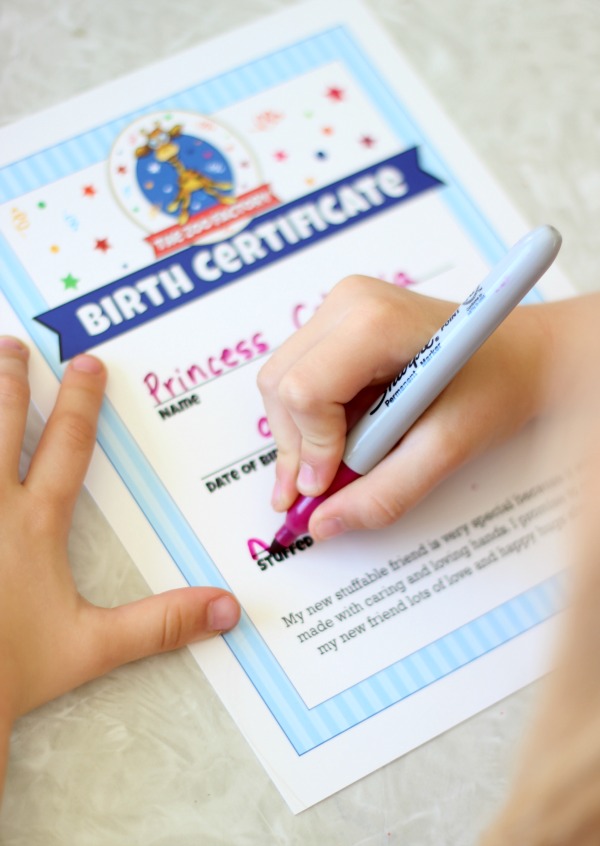 Then they each named their pet.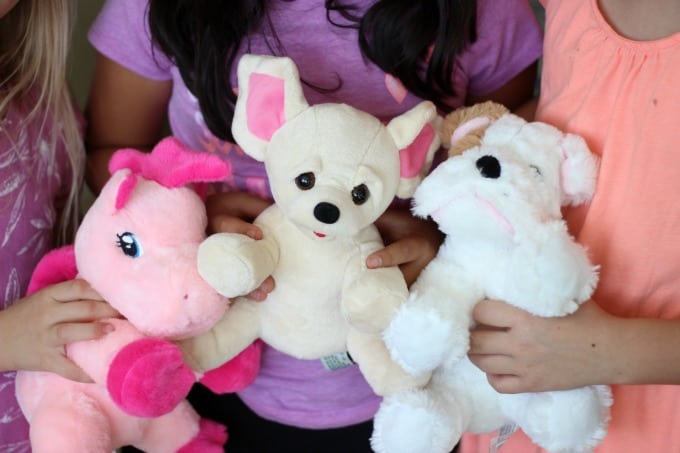 It was such a stress-free party. Easy to set up, easy to clean up. The girls each took home a new pet, and Kaylee was able to spend time with her best friends on her special day!
I ordered everything for our DIY stuffed animal party from The Zoo Factory. They carry both 8″ and 16″ animals. When we ordered they were having an awesome deal on their 8″ animals ($6.50/each!) with a $75 purchase. Such a great deal and I received everything in about 3 days.
If you liked this DIY stuffed animal party you might also like…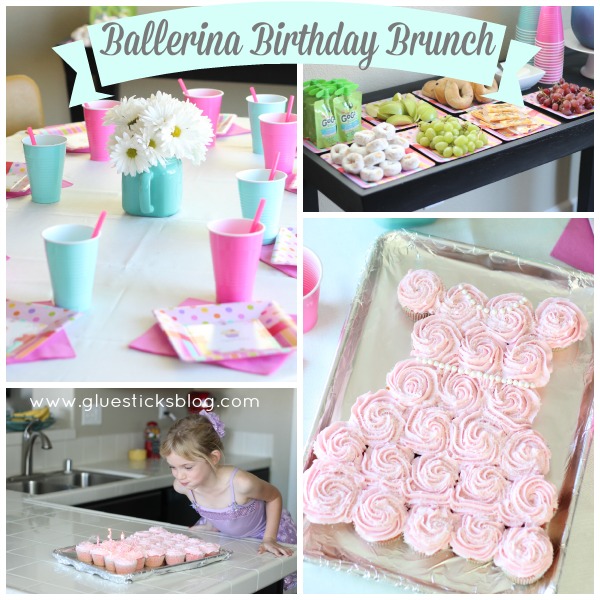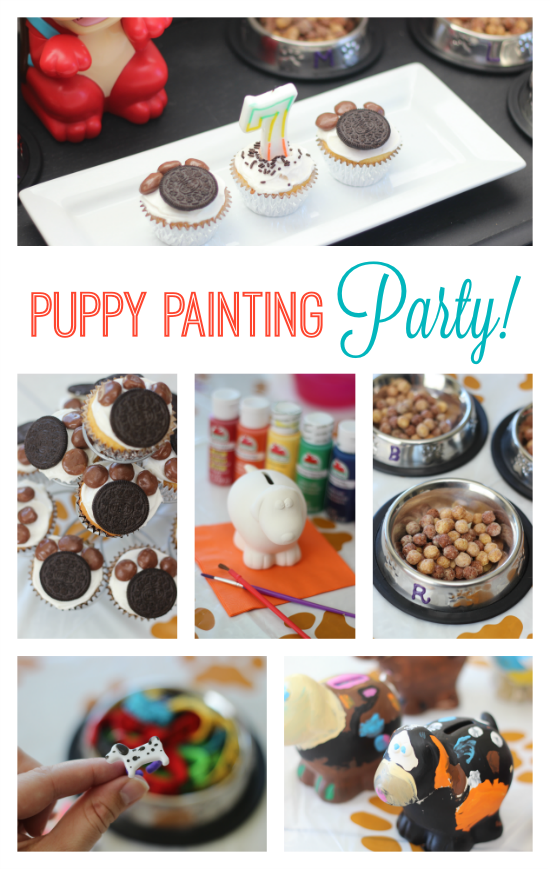 Welcome! I'm Brandy, mother to 5 darling kiddos and a cute black lab named Toby. My husband is in the Coast Guard so we've lived all over the place, turning each house into a home. I love baking, sewing, making cute things with my kids, and sharing what I've learned with all of you!