Puppies, painting, treats, and friends! This puppy ceramics painting party for kids is easy to put together and very affordable. Today I'm sharing the details! This post contains affiliate links.
If you like this party you'll love our at-home pottery party for kids.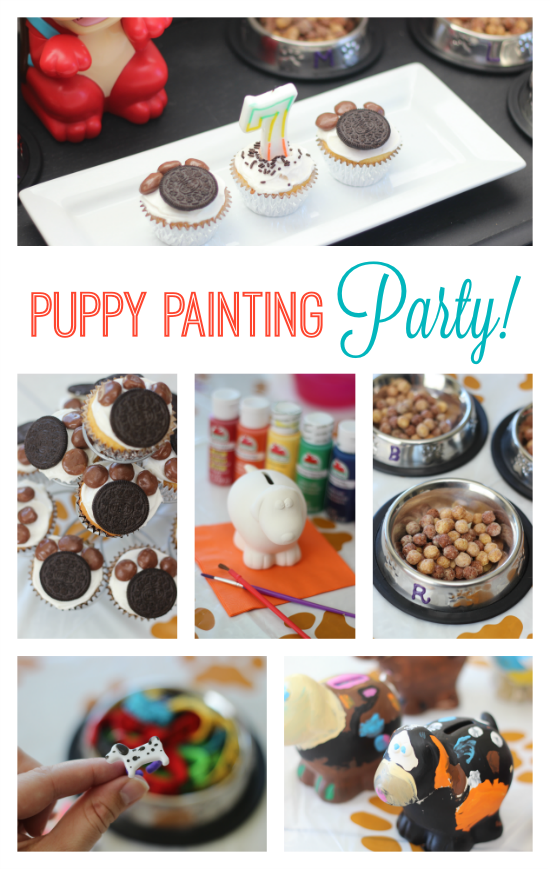 Kaylee turned 7 last fall, and I am finally getting around to sharing the details. Her 3 favorite things are puppies, dogs, and art. I told her that puppies and dogs are pretty much the same thing, but she insists that they are NOT. We decided to combine her loves into the perfect birthday party. I made one trip to the grocery store, a trip to Dollar Tree, and placed an order with Oriental Trading and our painting party was DONE. Seriously, it was so easy and stress-free!
Puppy Ceramics Party for Kids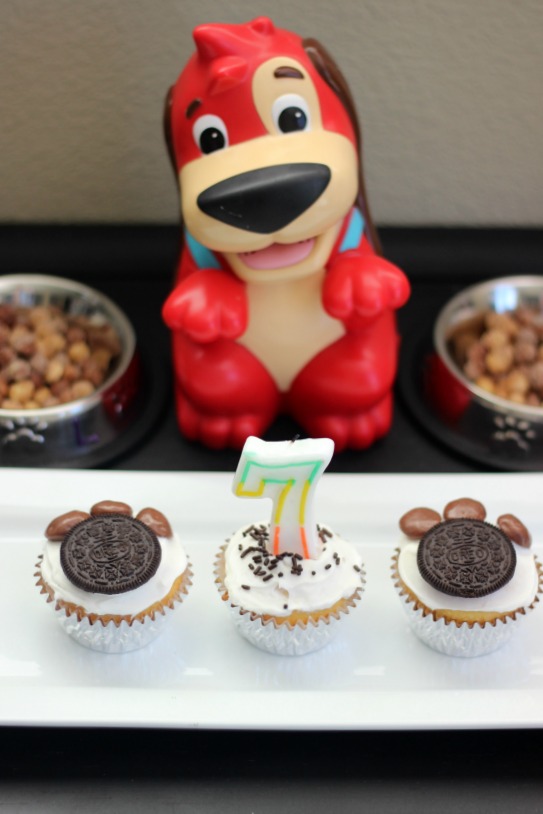 Puppy paw cupcakes! Little sister, Ruby, actually made these with me while Kaylee was at school. We hosted her party right after school which made it nice for other moms. Birthday parties on the weekends seem to take over your whole day!
We used OREOS and Milk Duds to make puppy paws.
At Home Ceramics Painting Party!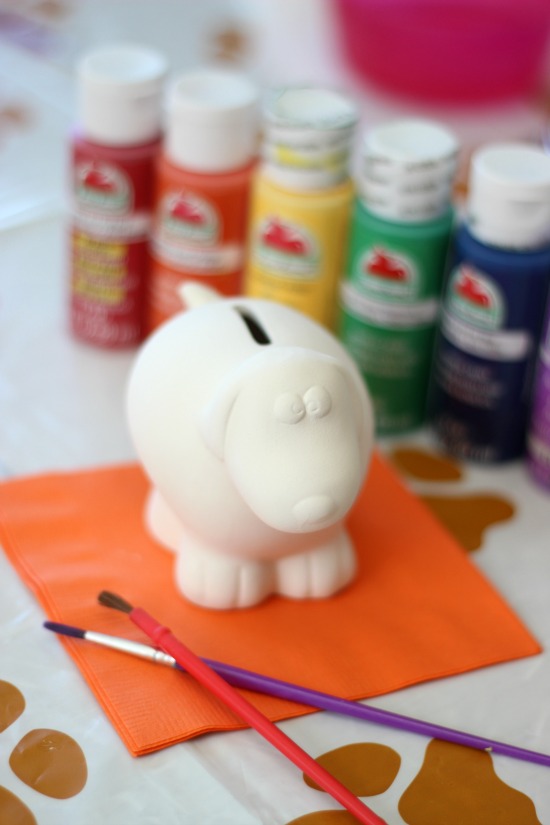 Ceramics Party Supplies
I ordered a puppy vinyl table cloth and ceramic puppies from Oriental Trading. Kaylee loves to go to "Color Me Mine" and paint pottery. It is very expensive to do that for a birthday painting party, so this 12 pack of dogs for $10 was perfect! I pulled out a bunch of acrylic paints that I already had and the girls had a great time painting them.
Puppy Party Games and Favors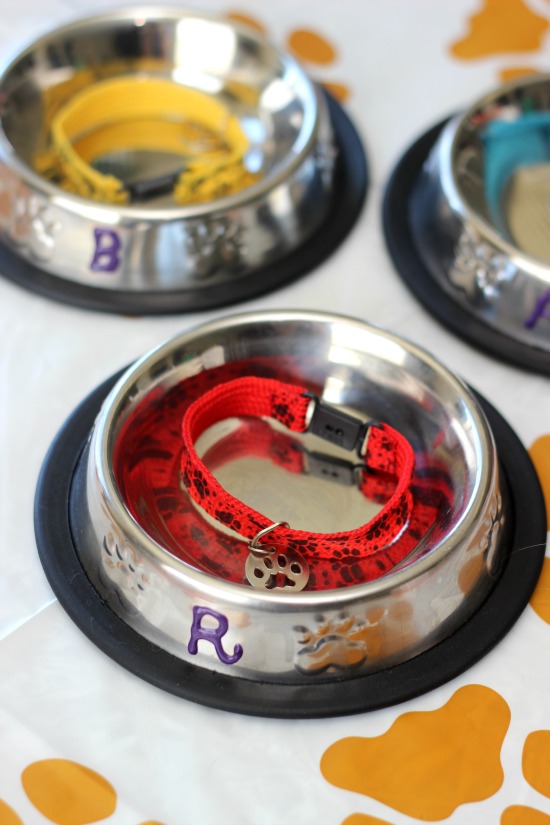 Each girl also got a personalized puppy dish from the Dollar Tree and a little collar (Oriental Trading).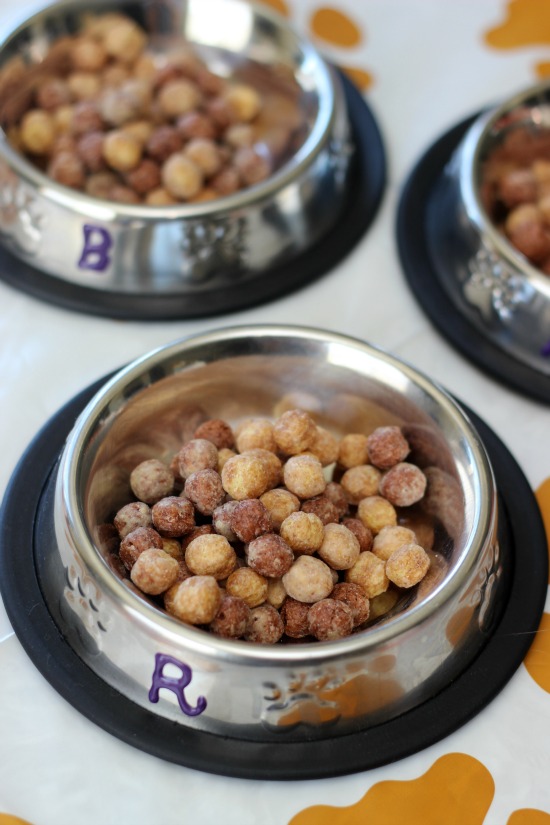 We had a puppy eating contest. The girls got on all fours and ate their Kibble (Reese's Puffs Cereal) as fast as they could. IT. WAS. HILARIOUS.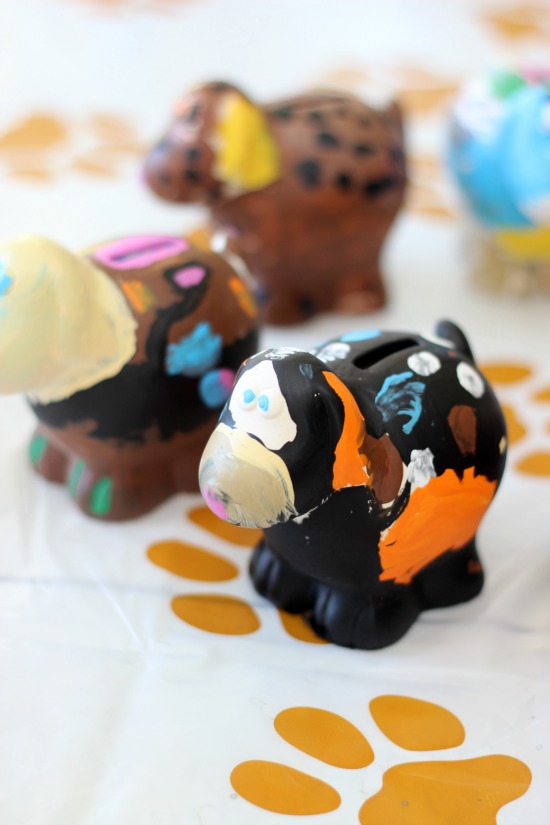 When the puppies had dried I gave them each 2 coats of clear spray paint. They finished up just in time for them to take home that day. Perfect!
Our decorations consisted of things we already had like this
Red Rover
game. We served juice boxes with our cupcakes and ice cream cups.
It was a very special day for a very special lady!
More Creative Party Ideas For Kids
Canvas Painting Party For Kids
DIY Stuffed Animal Party (Build a Bear Knock Off)
Welcome! I'm Brandy, mother to 5 darling kiddos and a cute black lab named Toby. My husband is in the Coast Guard so we've lived all over the place, turning each house into a home. I love baking, sewing, making cute things with my kids, and sharing what I've learned with all of you!