This homemade sweet orange bath bomb recipe is made with simple ingredients. Bath bombs are the perfect luxurious gift to make for Mother's Day! This shop has been compensated by Collective Bias, Inc. and its advertiser. All opinions are mine alone. This post contains affiliate links.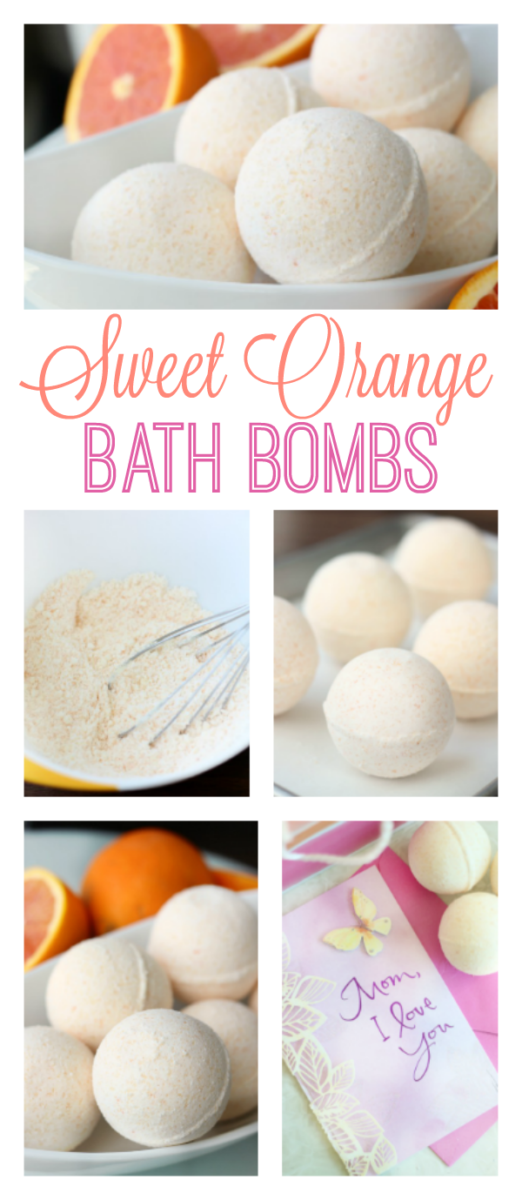 Usually, when Mother's Day rolls around I'm scrambling to come up with a gift that will easily package up to be sent in the mail. This is because we are a military family, and have lived hundreds of miles away from our moms for almost twenty years. Making and sending thoughtful gifts is one of the ways that we show we care from so far away. This year, however, is a bit different! We are in the process of transferring from California to Virginia and will be making stops to see both of our Moms on the way! We are even going to see Derrick's Nana (my kids' great-grandma) in Oregon in May. This means that we can actually deliver all three of our Mother's day gifts in person!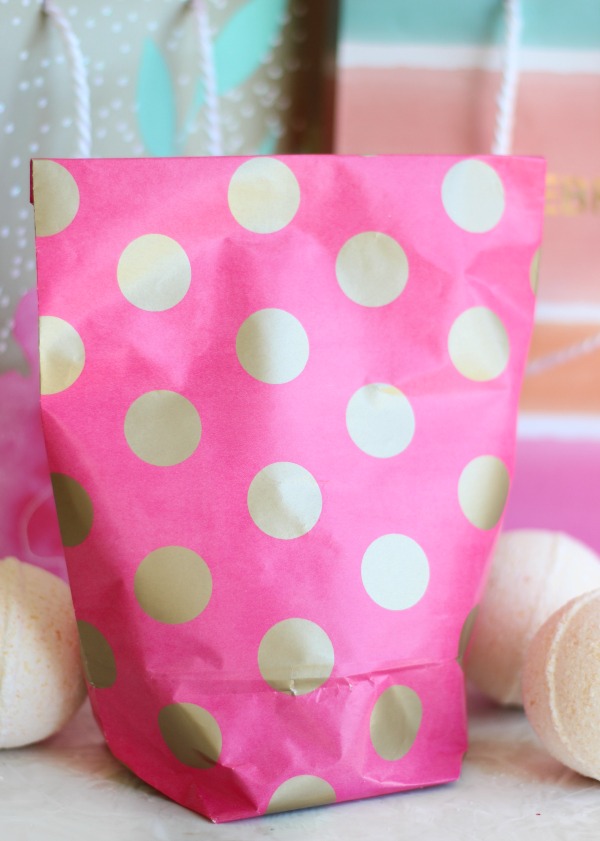 I made this sweet orange bath bomb recipe and packaged them in a homemade gift bag that I made using wrapping paper.
I placed them in a pretty gift bag and tucked in a box of chocolate and some colorful tissue paper. I love how they turned out! It really is in the details.
I made my bath bomb recipe a couple of months ago, but I still need gift wrapping so I went to our local AAFEES and picked up a variety of products to create my beautiful packages. I also found three perfect cards for the special ladies in our lives. Now I'll show you how I put it all together from start to finish!
DIY Sweet Orange Bath Bomb Recipe
Makes 2 (2.5″) bath bombs per recipe.
Inspired by this recipe.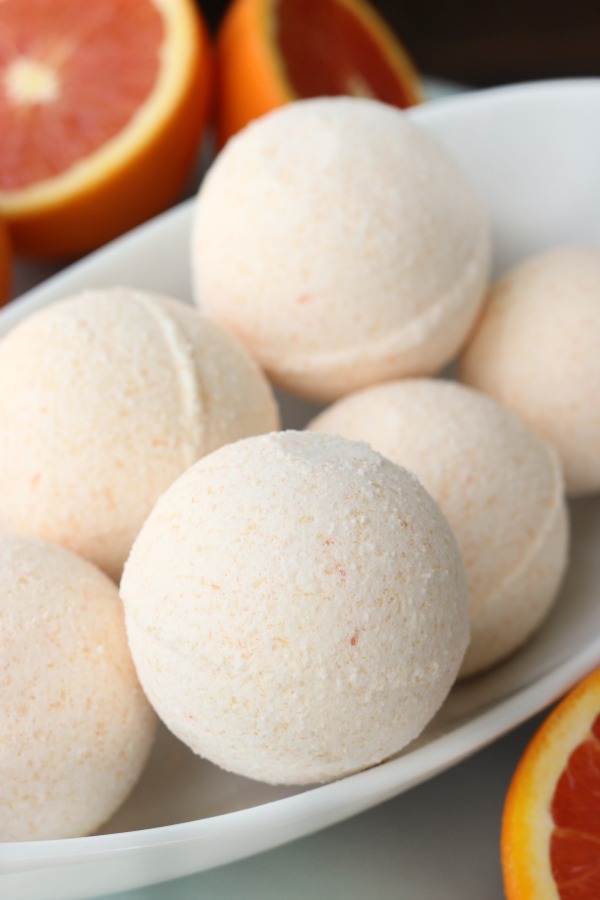 Orange Bath Bomb Ingredients:
1/2 c. baking soda
1/4 c. epsom salt
1/4 c. cornstarch
1/4 c. citric acid
2 tsp. coconut oil, in liquid form
1 tsp. essential oil (I used sweet orange essential oil)
A few drops of food coloring
A few spritzes of water
A quick note about making bath bombs: DO NOT MAKE THEM ON A HUMID OR RAINY DAY. You can thank me later when your bath bomb recipe sets up nicely and you don't end up like piles of mush.
That happened to me. Once I realized that humidity wasn't my friend, I waited a week for the weather to change before trying again. I've had great success ever since!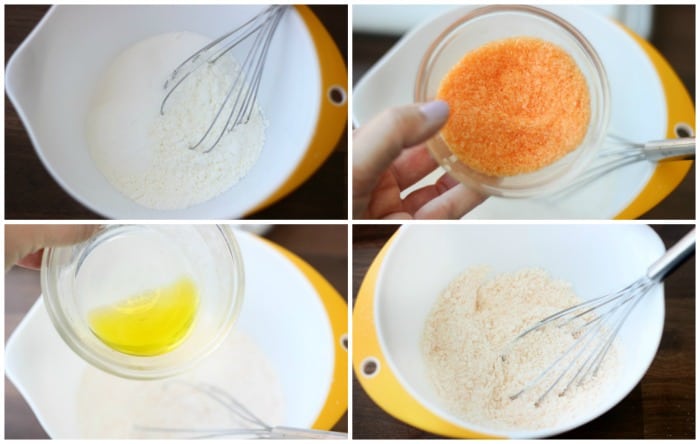 Combine baking soda, cornstarch, and citric acid in a bowl. Whisk to combine.
In a smaller bowl combine epsom salt with a few drops of food coloring.
You can add your food coloring in with your wet ingredients to tint the entire bath bomb, but I liked the sprinkle effect that only coloring the salt gave mine.
Add epsom salt to other dry ingredients and whisk to combine.
In another small bowl, combine coconut oil and your essential oil.
Add to the dry ingredients and whisk to combine.
You want your mixture to feel like wet sand. Spritz your mixture with water, making sure to whisk in between spritzes, until it reaches the desired consistency. DO NOT add too much water. You just want it to come together slightly when you press your fingers into it.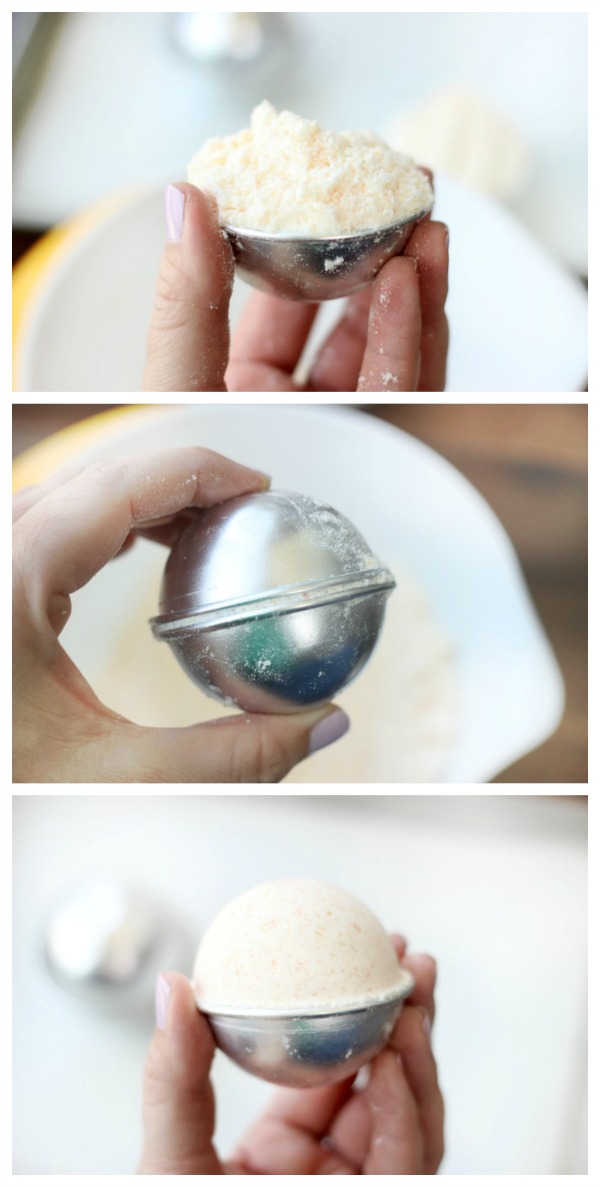 Fill both sides of your bath bomb mold with mixture and press together tightly. Let sit for about a minute. Tap mold with a spoon to loosen, then remove the mold one side at a time.
Set on a baking sheet, lined with parchment paper and let dry for at least 24 hours. Then I let my bath bomb recipe dry for 36 hours before moving them too much.
I purchased my mold online, but you can use a muffin tin, silicone molds, and a variety of other things to shape your bath bombs.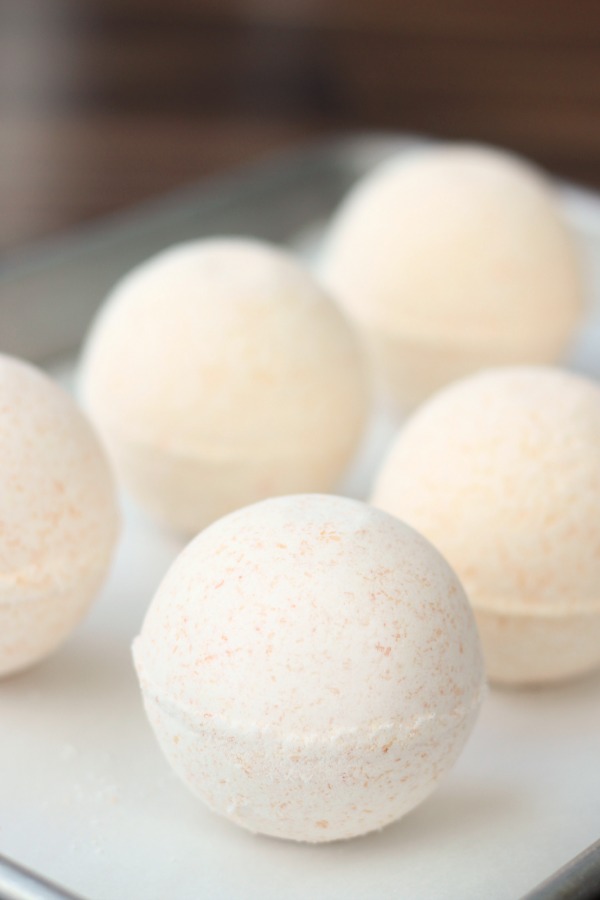 There's something so luxurious about bath bombs. These smell absolutely heavenly like orange sherbet!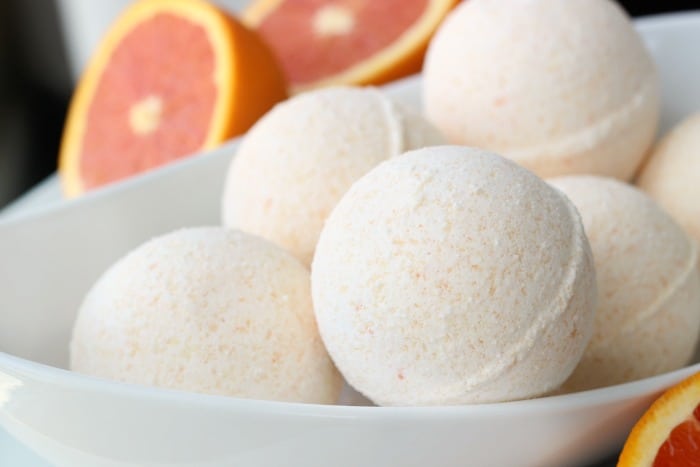 At first, your bath bombs will seem very delicate. Give them a few days to REALLY dry out before packaging and you'll notice that they harden nicely and can be placed in a container together. I still wasn't sure if I wanted to ship them in the mail so I'm so glad that it will work out to deliver these to my mom in person. I think she'll love them!
Once you make this bath bomb recipe you can use a cellophane bag but making a wrapping paper bag is just so pretty.
This was one of those hack videos that I saw on Facebook that makes you think, "Why didn't I think of that?"
Here's how to make a gift bag out of wrapping paper: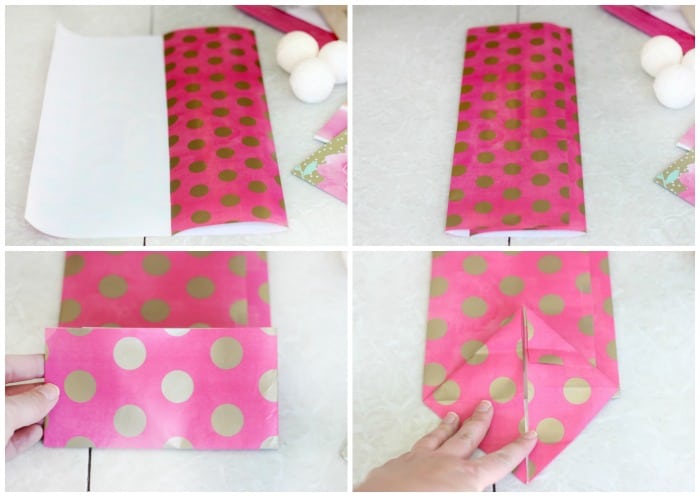 Cut off a length of the paper. Fold it about from the right, an inch away from the center point.
Fold it from the left so that it is about an inch from the right edge. Tape in place.
Then fold the bottom up a few inches.
Have you ever done this move in origami? It's the same. Open the bottom fold and press the sides towards the center so that they flatten out like the last photo above.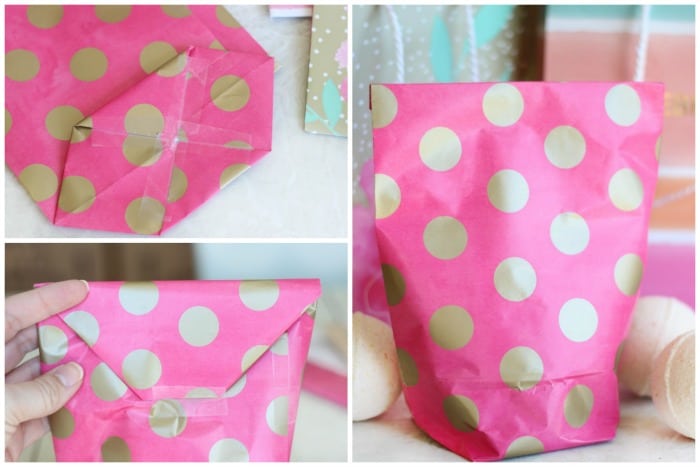 Fold the top and bottom corners to the center and tape in place.
Fill with bath bombs and then fold the top down and tape in place.
Pretty, right?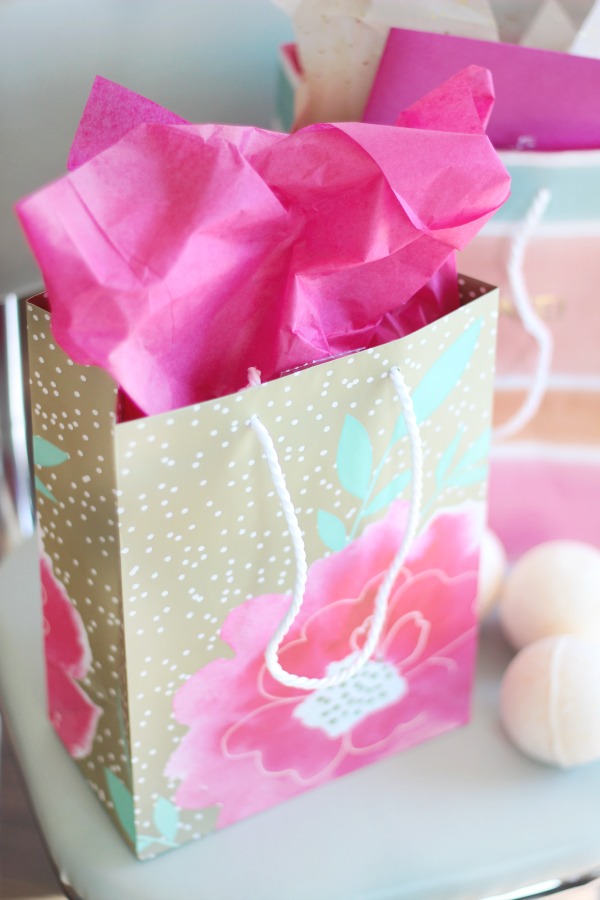 Place inside a pretty gift bag with other pampering goodies, a card, and some colorful tissue paper.
If you like making homemade gifts like this bath bomb recipe, you might also like…