DIY lip gloss
is incredibly easy to make. If you can melt and pour, you can make lip gloss. Like Burt's Bees? You can make your own version of their peppermint lip gloss yourself for a fraction of the price. Prefer something sweeter? Add your own flavorings and scents to create any variation you want! This post contains affiliate links.
Â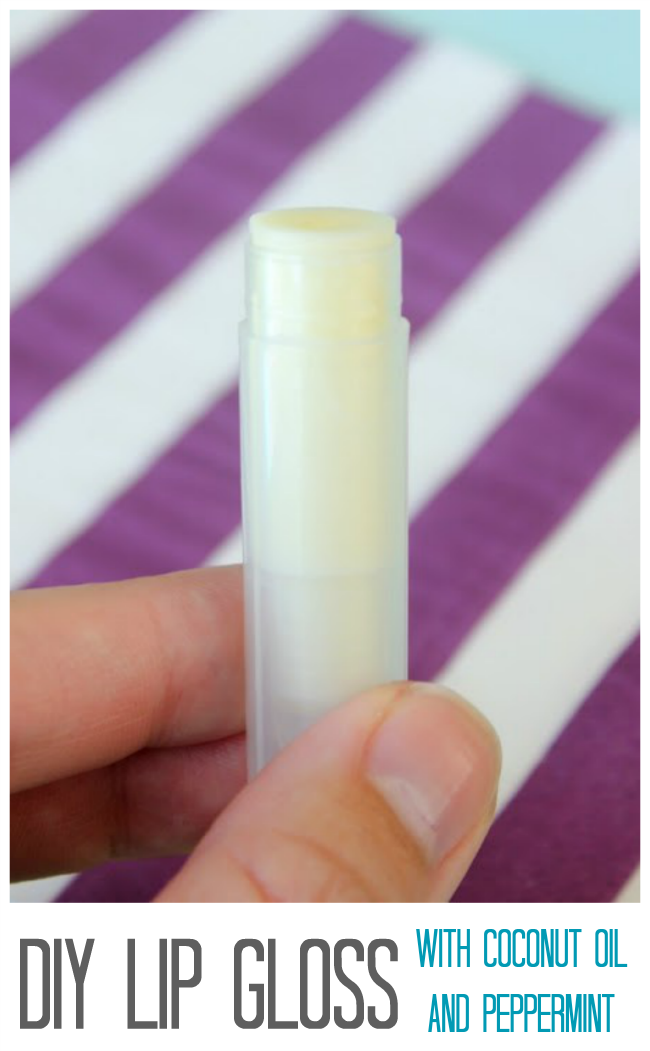 First, you will need to gather your ingredients. I purchased some in the grocery store and the rest online.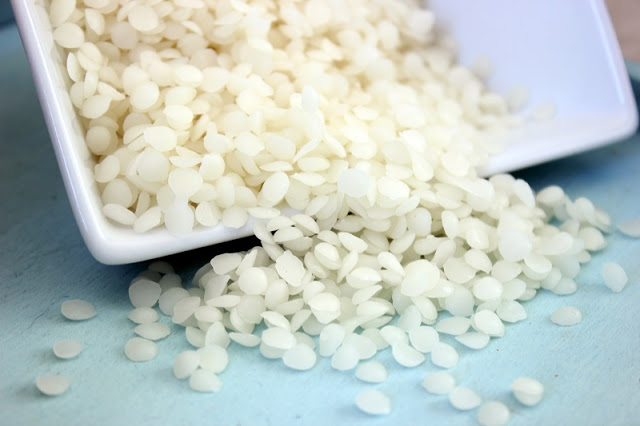 Beeswax pellets
: I purchased these on etsy for a couple of bucks. This small baggie will last me a long time.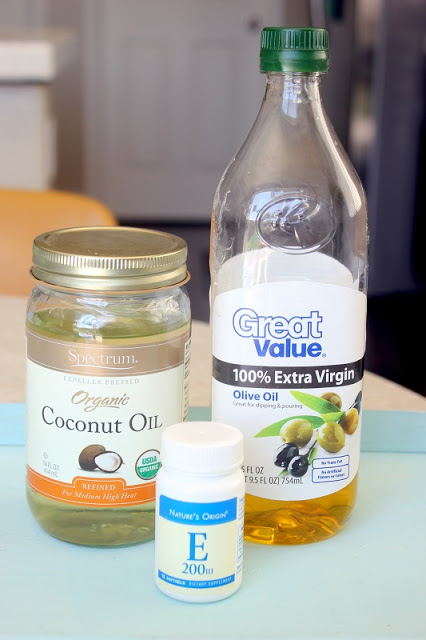 Coconut Oil
: You can find this at the grocery store in the baking aisle. I purchased Spectrum organic coconut oil. There are so many uses for coconut oil so even though you will only use a few tablespoons in this recipe, it won't go to waste.
Vitamin E Capsules: You can find a small bottle for less than $1 at the drug store.
Olive Oil: easily available at the grocery store.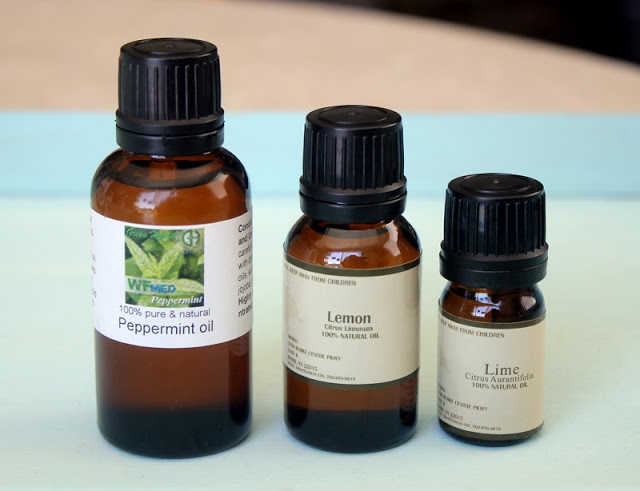 Essential Oils:
I purchased mine on E-bay, but you can find these from a variety of companies.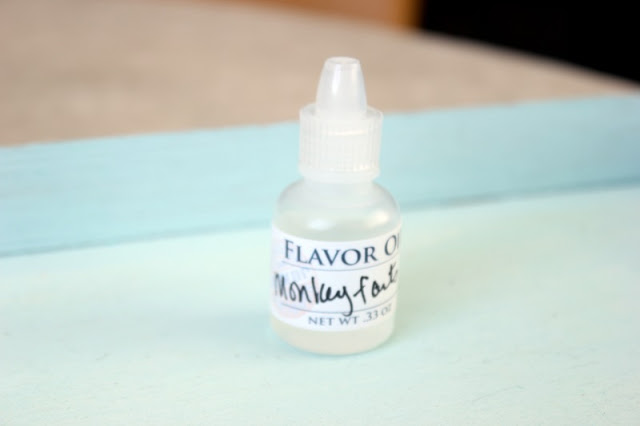 Flavor Oils:
If you choose not to use essential oils, you can find a variety of flavor oils on etsy. Kaylee chose "Monkey Farts" to scent her DIY lip gloss. (It smells like bananas and fruit—in case you were curious).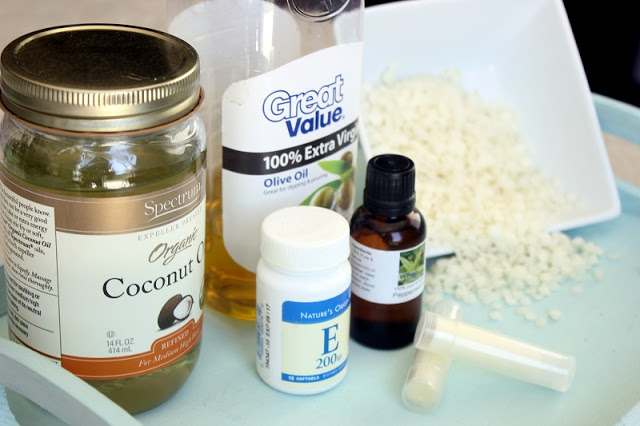 Lip gloss tubes:
 I've purchased the lip gloss containers (screw on lids) from Bulk Apothecary for a great price, and you can find the lip gloss tubes like the ones above on Amazon.
Medicine syringe: This makes pouring the melted ingredients into the tubes quick and easy.
Microwaveable dishes: I used glass ramekins. Something throw away would be even better so that you don't have to clean them. Just toss them in the trash when you are finished!
Gathering your ingredients is the hardest part. Now that you have decided which types of oils/scents you'd like to use, let's makes some lip gloss!
This recipe makes 12 tubes with some to spare. I divided it into 3 small individual batches so that we could make a variety of scents: peppermint (think Burt's Bees!), lemon lime, and monkey farts. So each smaller recipe made about 4 tubes. If you want to leave it unscented or only use one oil, just make the whole batch.
You can mess with the measurements to make the lip gloss more/less firm. I've adjusted this one to make a consistency that I like, but if you'd like one even softer you can add an extra tablespoon or so of coconut oil to your batch and experiment from there.
DIY Lip Gloss
makes 12 tubes
3Â Tablespoons. beeswax pellets
3 vitamin E capsules
4 Tablespoons. coconut oil
3 Tablespoons. olive oil
20-24 drops essential oil or flavor oils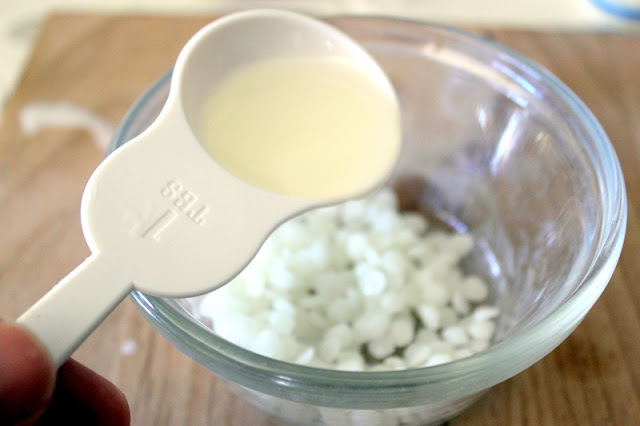 Place all ingredients (except for essential oils) into a microwaveable dish. Just cut the tips and squeeze out the oil from the vitamin E capsules. Microwave at 30 second intervals, stirring after each one, until beeswax is melted. It will take between 60-90 seconds. Dip a small spoon in your wax, life it out, and let it cool. Test the consistency by running your finger across it. If you'd like it to be a bit more smooth, you can add your extra oil now. Microwave again, and re-test.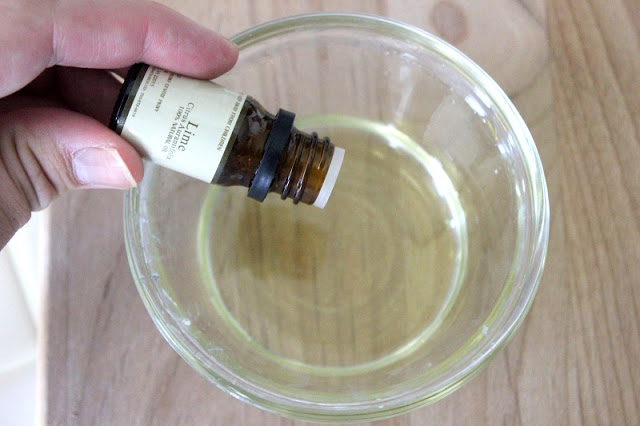 Add your oils to your liking.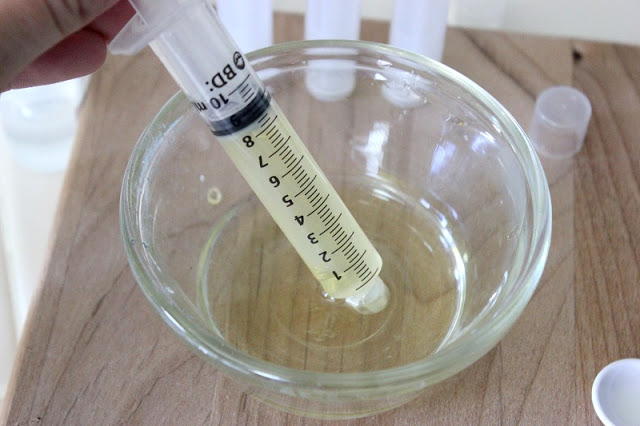 Using your syringe (and working quickly!) fill your tubes all the way to the top. Keep adding individual drops of the mixture until it is almost over-flowing. The mixture settles and this prevents a dip in the center of the tube.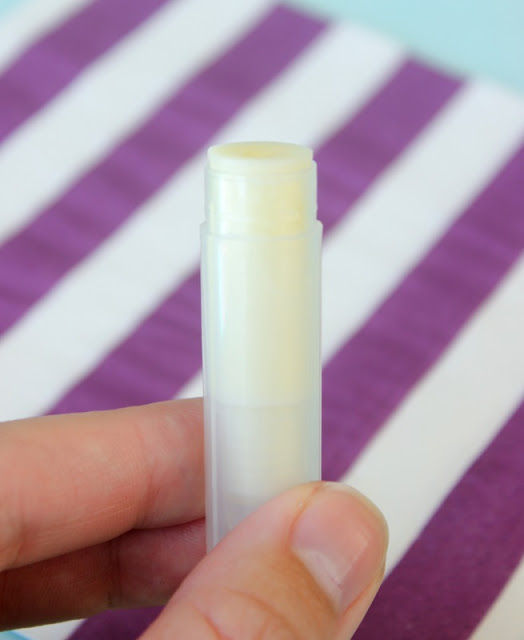 Let stand until firm and completely cooled before adding caps. This was such a fun project and I am looking forward to making more as gifts. Like I said before, experiment with your ingredients. I may try adding more oil the next time around to see what that does. My first batch was drier than I would have liked, but the second batch turned out great. It set up well, went on smooth and feels amazing. The peppermint makes your lips feel nice and tingly.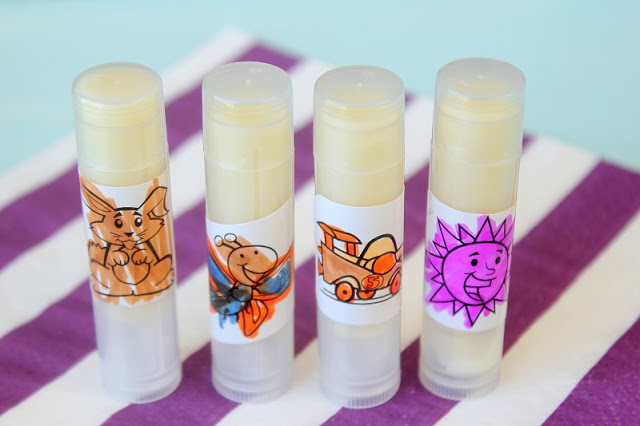 Kaylee added stickers to hers so that she could tell them apart from mine. We even made an unscented tube (the race car) for Aaron.
If you could choose any scent combination for a DIY lip gloss, what would it be? I'd love suggestions on what kind to make next time!
If you enjoy making your own beauty products, you may enjoy this collection of homemade beauty gifts that I put together below!