Tissue paper, a styrofoam ball, and a bit of glue is all you need to make a darling little globe craft. A fun craft for Earth Day or a solar system unit craft! Hang with a small hook and string from the ceiling for a fun way to display!
I love using tissue paper for crafts because it is easy to work with and so colorful! We've
made a vase
and a
sun catcher
in the past, and today we are sharing how we made this darling tissue paper. Our kids have maps on their walls and are interested in learning about the interesting places here on earth and in the solar system so we made this little globe to hang in their room. It was so easy to make and you can even mark the places you've traveled on it! It would also make a great Earth Day craft!
DIY Tissue Paper Globe Craft
Supplies:
Styrofoam ball
Green and blue tissue paper
Scissors
White glue or Mod Podge
Brush, optional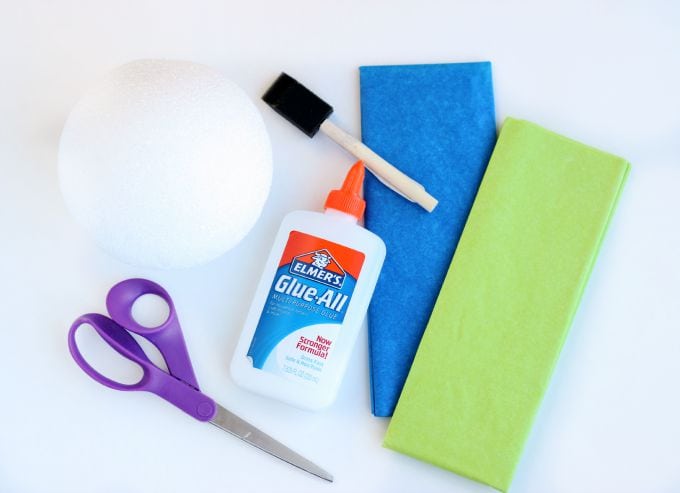 Instructions for making a tissue paper globe craft:
Cut 2 pieces of blue tissue paper into strips then into 1-2″ squares. Cut abstract shapes out of green tissue paper for your continents, or you can be detailed and cut out exact shapes for your continents. I'm not that talented 😉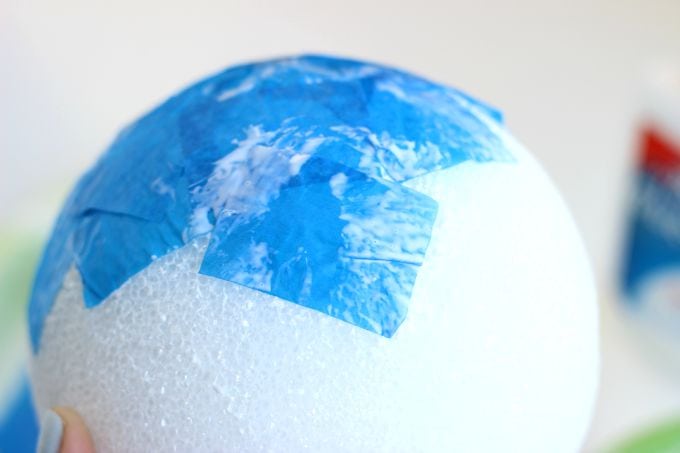 We found that using our fingers to apply the glue worked best, but a brush would work too and be less messy. Apply glue to your ball. Place tissue paper squares on your ball, overlapping and covering all of the white. Use glue to secure seams so make everything nice and smooth.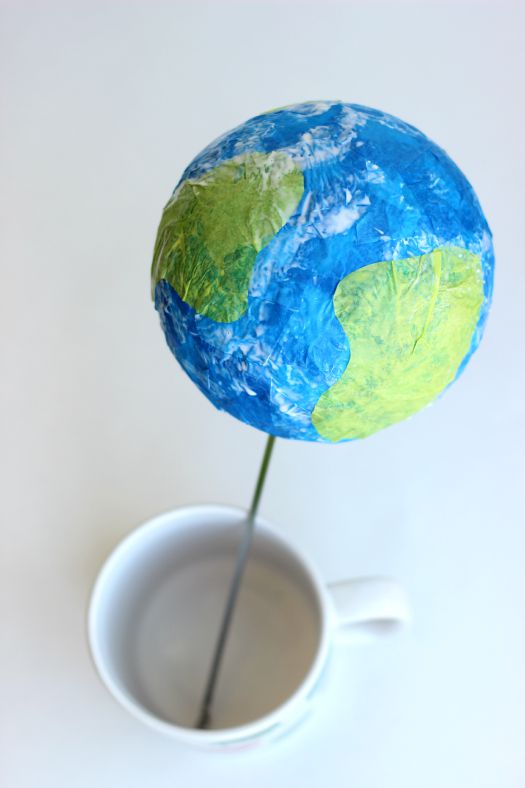 After applying the blue squares, lay the green continents on top and smooth with your fingers. Brush a thin layer of glue over the entire ball and let dry (the white glue will dry clear). A skewer and jar work great to keep it from sticking to your work surface while drying.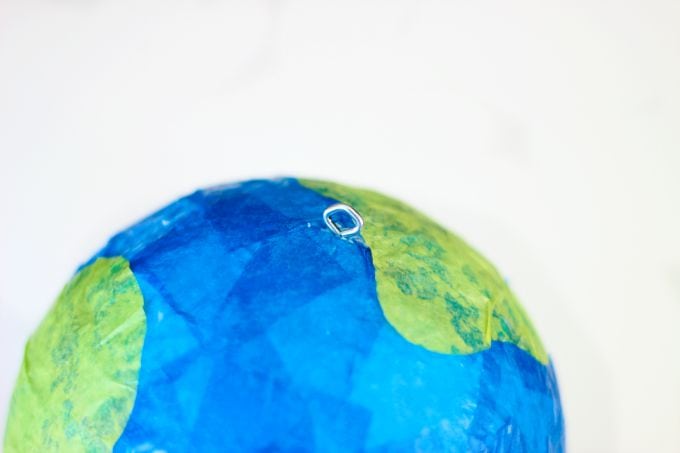 Dip your hanger in a bit of glue and screw it into the styrofoam. Let dry.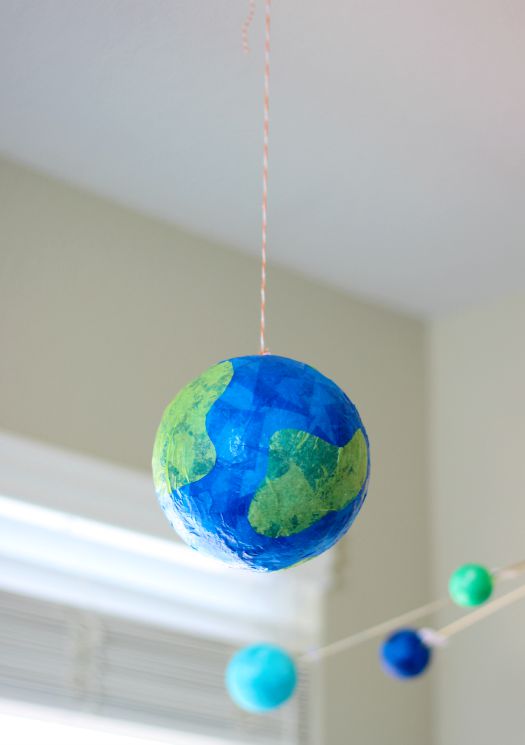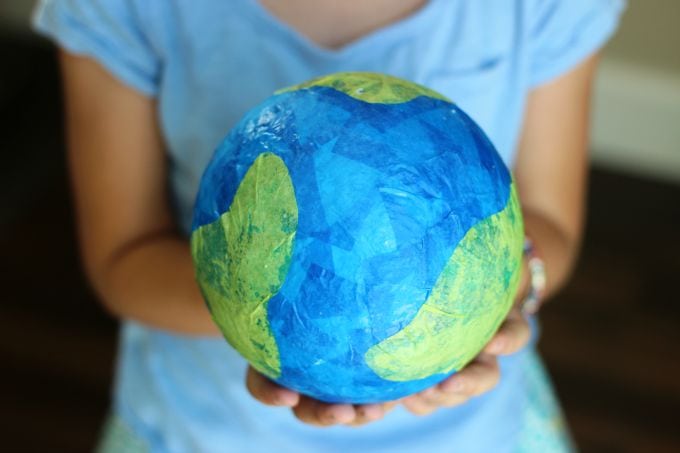 You can even mark the places you've visited with a permanent marker or add map pins!
Where is the farthest you've traveled from home? 
Welcome! I'm Brandy, mother to 5 darling kiddos and a cute black lab named Toby. My husband is in the Coast Guard so we've lived all over the place, turning each house into a home. I love baking, sewing, making cute things with my kids, and sharing what I've learned with all of you!