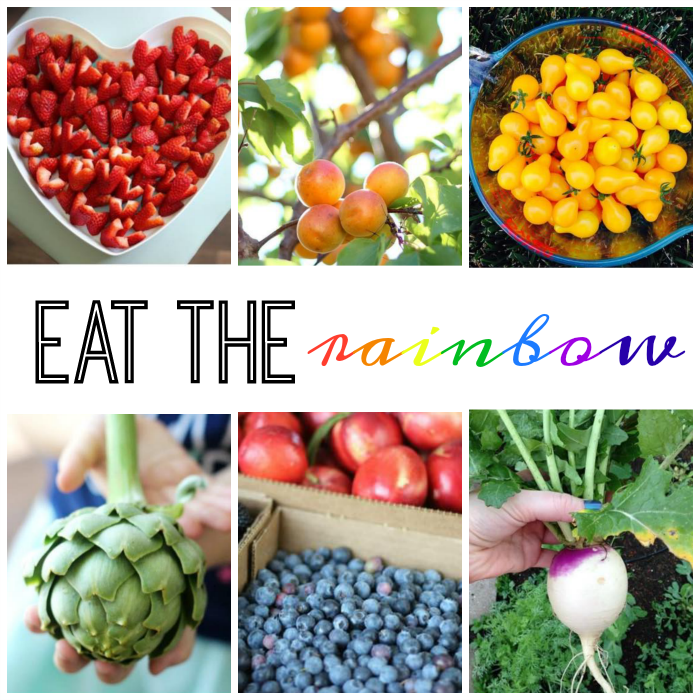 As my summer garden is wrapping up to a close, thoughts are turning to the plants that I will use in my fall and winter garden. Green leafy vegetables, cabbage, and broccoli. We all know that we should eat our fruits and veggies for the vitamins and nutrients that they contain. Not only do they taste delicious, but they also lower our risk of certain diseases like cancer and heart disease. Therefore, feel free to eat the rainbow! Green veggies, bright fruits and veggies and purple fruits and veggies are all unique in the nutritional benefits they provide. To find the best produce, eat what is in season! You'll have a better chance of finding it grown locally that way vs. brought in from other countries.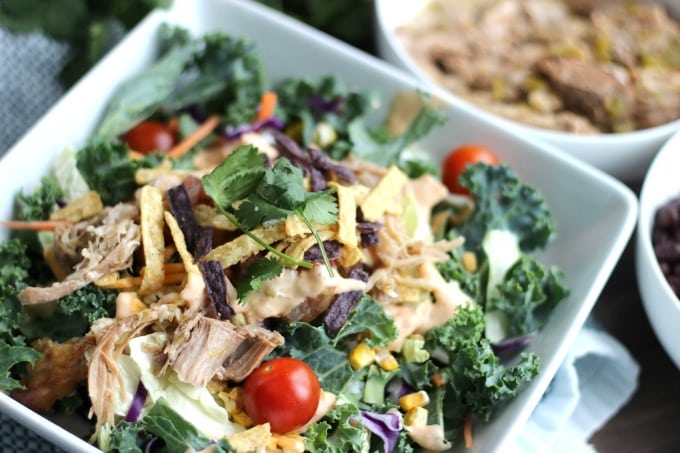 (Chipotle Ranch Kale & Pork Salad)
Leafy, Green Veggies
Leafy green vegetables are amazing cancer-fighting foods. This doesn't just mean lettuce. This includes many different types of leafy greens such as kale, collard greens, spinach, and arugula. Leafy greens are full of cancer-fighting antioxidants, vitamin A, and beta-carotene. The darker green, the better. This is why they often say to avoid iceberg lettuce and opt for green leaf. It doesn't contain nearly as many nutrients. These leafy vegetables are full of glucosinolates, antiviral, and antibacterial properties. These not only prevent tumor formation, they prevent cancer from metastasizing, and they can even reprogram cancer cells to die off instead of multiplying.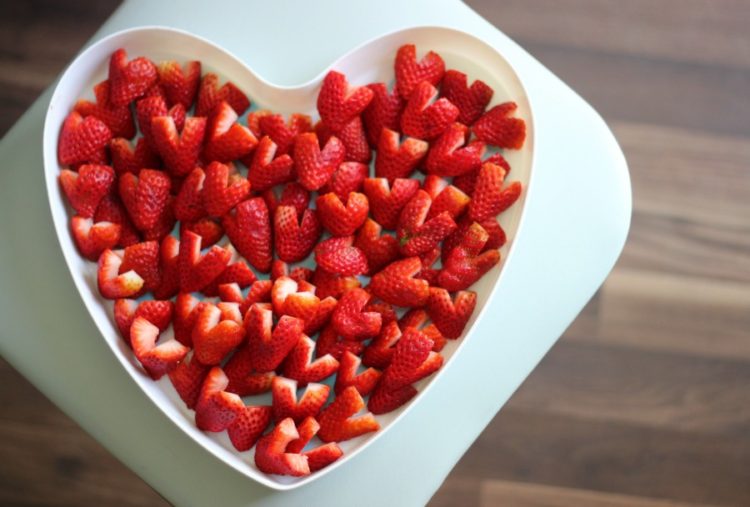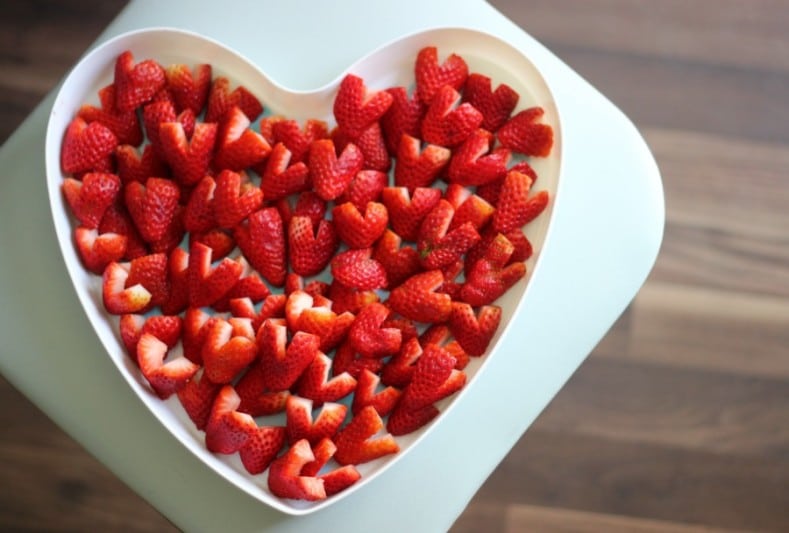 Bright Fruits & Veggies
Bright colored fruits and vegetables are another important part of a cancer-fighting diet. Bell peppers are one example of bright vegetables. Yellow, red, and orange peppers are full of immune boosting properties. The brighter the color, the better they are for you. Bell peppers aren't the only bright foods you should be eating. These also include root vegetables such as carrots, beets, and sweet potatoes and tropical fruit such as mangos, oranges, and pineapple.
These fruits and vegetables balance the body's pH levels, which is extremely important when fighting cancer. The human body is naturally alkaline, and it stays alkaline when people eat a healthy, natural diet. Unfortunately, the processed foods people are eating on a regular basis these days is putting acidity into their bodies. This is disturbing the natural pH balance of their bodies and causing them not to be alkaline anymore. Cancer has a hard time growing in an alkaline environment. While people can eat completely clean and still get cancer, it doesn't happen nearly as often. If you want to strive for a cleaner lifestyle and make your body alkaline again, these bright fruits and vegetables will bring you one step closer to restoring your body's natural pH levels.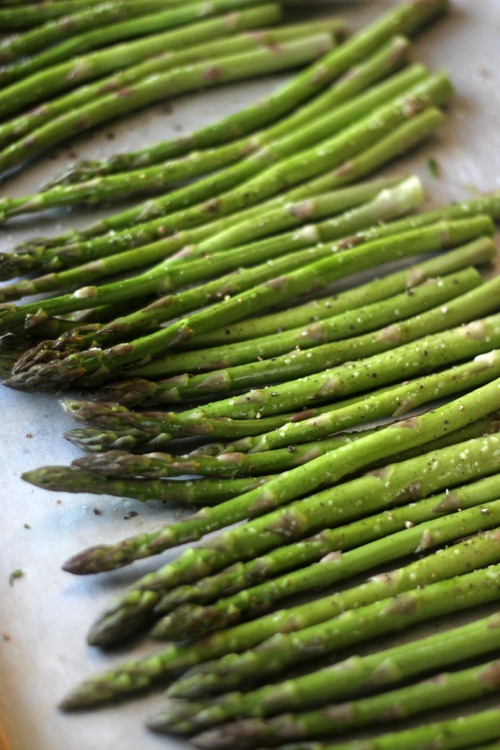 Non-GMOs
In addition to specific fruits and vegetables fighting cancer, you need to be mindful about the genetically modified foods that you are putting into your body. Studies have shown GMOs link to cancer, hormonal issues, and organ damage. Scientists have been genetically modifying foods for years to yield a higher crop output and make them more resistant to natural factors that can cause crops to die. However, playing God with foods has only caused humans to be more susceptible to cancer and other illnesses. When you buy any foods, make sure you look for non-GMO labels and stick to brands who only make non-Gmo foods. These brands include Hampton Creek, Apple and Eve, Amy's Kitchen, Annie's Naturals, and more.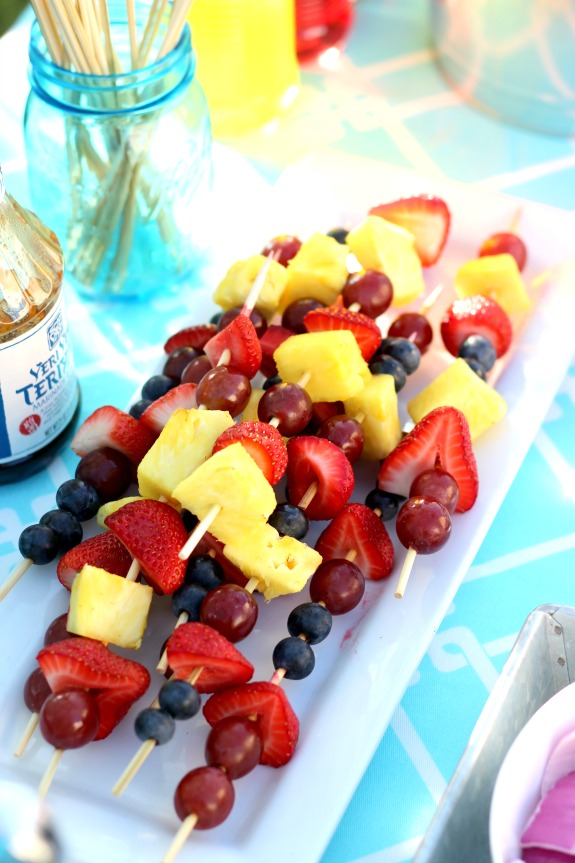 Purple Fruits &Veggies
Purple vegetables are very underrated and underused. Many people don't buy a large quantity of purple veggies, which is disappointing because purple is the color of antioxidants. All purple fruits and vegetables are packed full of antioxidants that will boost your immune system and help fight off illness. This can help you prevent cancer and it aids people who are in the middle of fighting cancer. Cancer and cancer medications drastically lower the body's immune system. These fruits and vegetables are important to eat regularly to keep up natural defenses.
There are some purple vegetables that you probably didn't even realize exist. Purple cauliflower is probably one you have seen but never actually purchased. Most people opt for the white, possibly because it doesn't look as scary to eat. However, the purple is much better for you and you should stick to it as often as you can. The next time your throw carrots and potatoes into a stew or a roast, you should use the purple ones. Yes, there are purple versions of both carrots and potatoes. Purple potatoes are so high in antioxidants, they've been coined "the food of the Gods." In fact, they have four times the amount that kale has. Why is there a huge kale bandwagon but not one for purple potatoes? No one really knows, but you should start one!
Of course, purple (or blue) fruits are just as important. Make sure you stock up on blackberries, purple grapes, and blueberries. In addition to the antioxidants, they improve your cardiovascular system and studies have shown that they can improve your memory as well.
Cancer is a frightening word. The worst part is, no one knows what causes it. What they do know is what can raise and lower your risk factors. To reduce your risk of cancer, begin with your diet. Watching what you eat won't make your life difficult, it will make your life longer and happier.
This post includes sponsored content.  All opinions are 100% my own.