A bright, colorful, and glittery St. Patrick's Day rainbow craft for kids! Use craft paper in a rainbow of colors to make this quick and easy rainbow. Then add cotton balls for the clouds!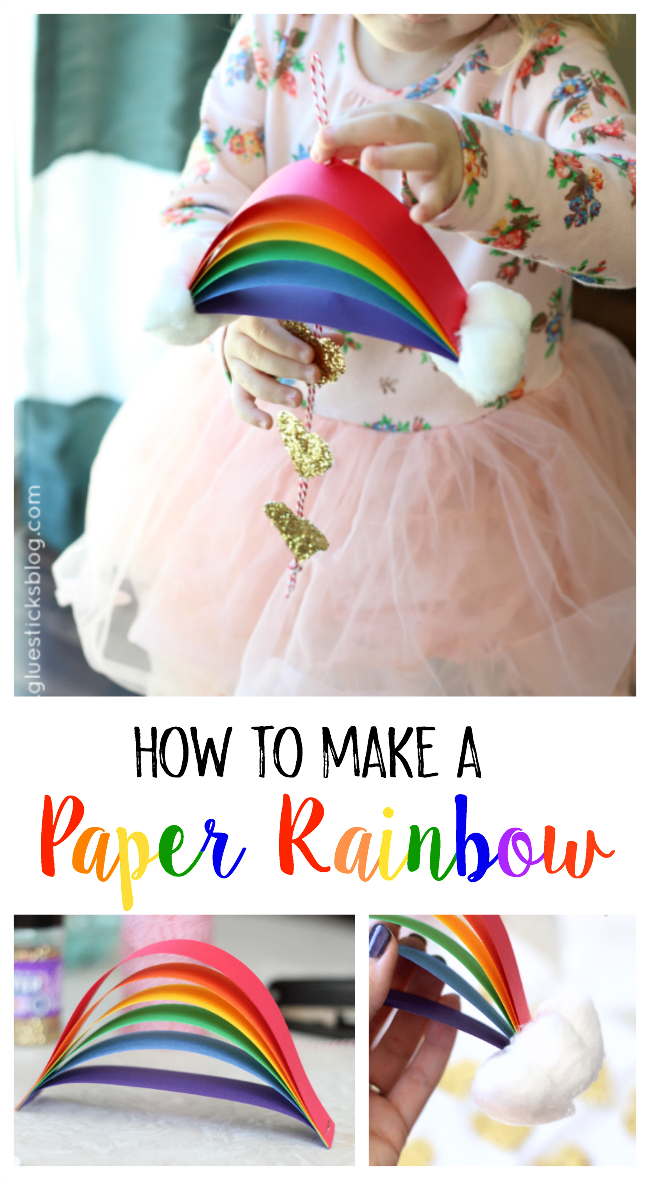 Rainbows are perfect for any time of year, but especially during the month of March. Ruby and I had fun making this sweet little St. Patrick's Day rainbow craft to brighten up our window.
I love the bold colors and she loves the glitter.  We will show you how easy it was to make, and share more rainbow treats and activities at the end of the post!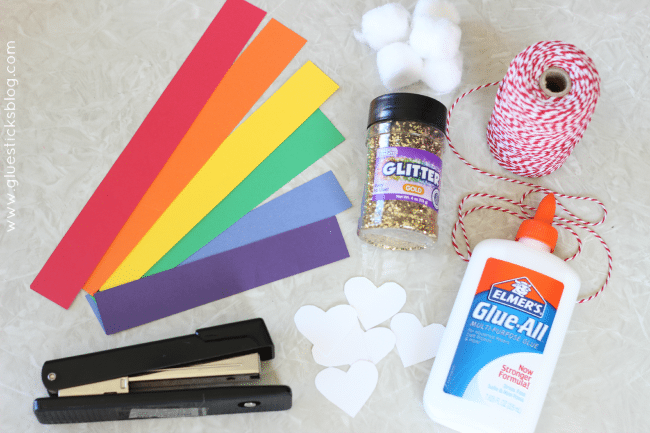 St. Patrick's Day Rainbow Craft for Kids
Materials Needed:
1″ strips of colored cardstock
Stapler
Scissors
White Glue
Glitter
String
Cotton Balls
Hot Glue
1″ white cardstock hearts
Directions:
Stagger the lengths of your strips by 1/2″ beginning with red. Ex: If your red strip is 8″ long, your orange will be 7.5″, yellow 7″, green 6.5″ …and so on.
Stack the strips in order of the rainbow colors and staple one side.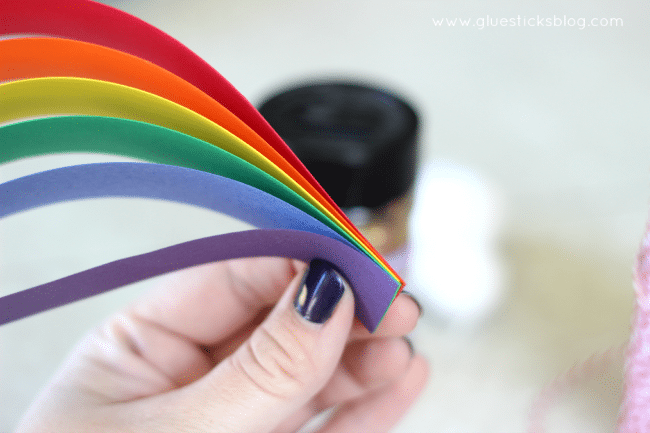 Bring the staggered sides over to the other end and staple.
This creates the perfect arch!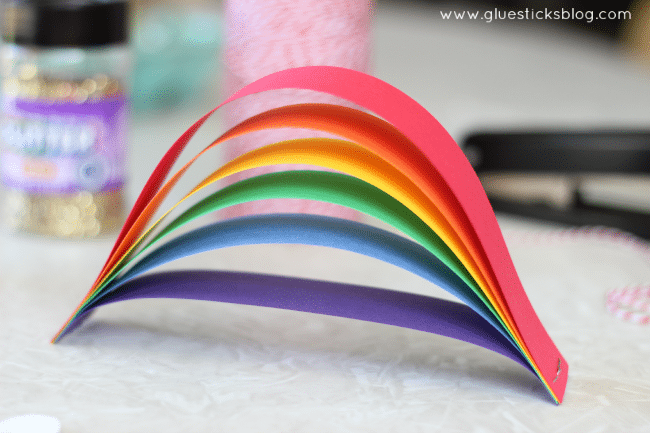 Hot glue cotton balls for clouds.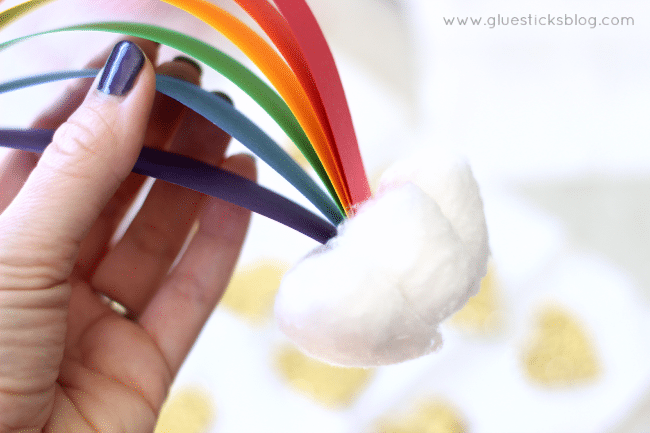 Spread glue on white hearts with Q-tip or paint brush. COVER in glitter and let dry.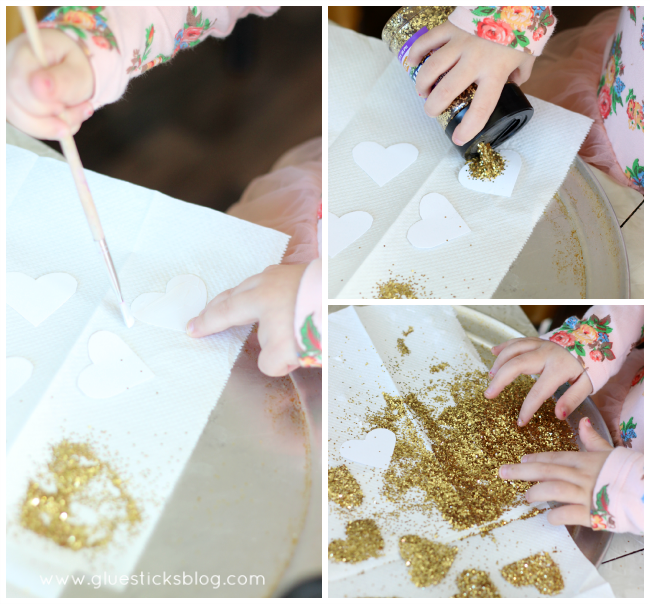 Ruby was ALL about the glitter! We only needed a few hearts, but ended up making extras because she just couldn't stop and was having so much fun. Now she has a nice pile of gold hearts to use for…whatever.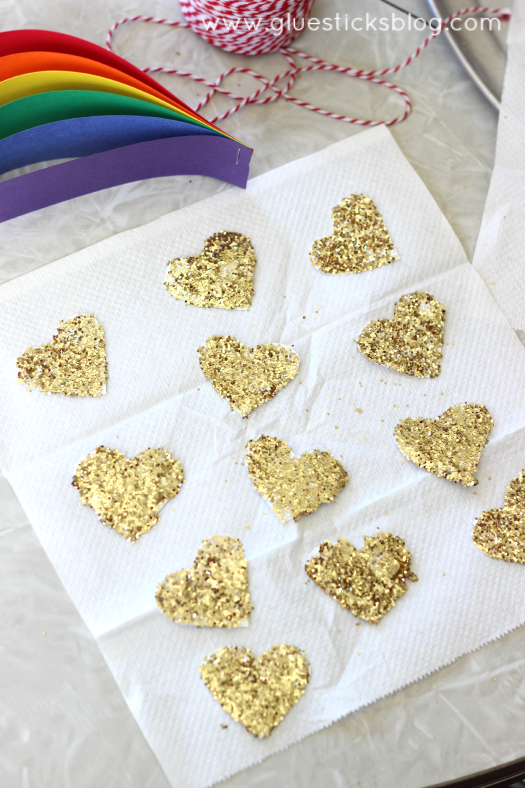 Cut a long piece of twine and make a knotted loop. Glue to top of the rainbow.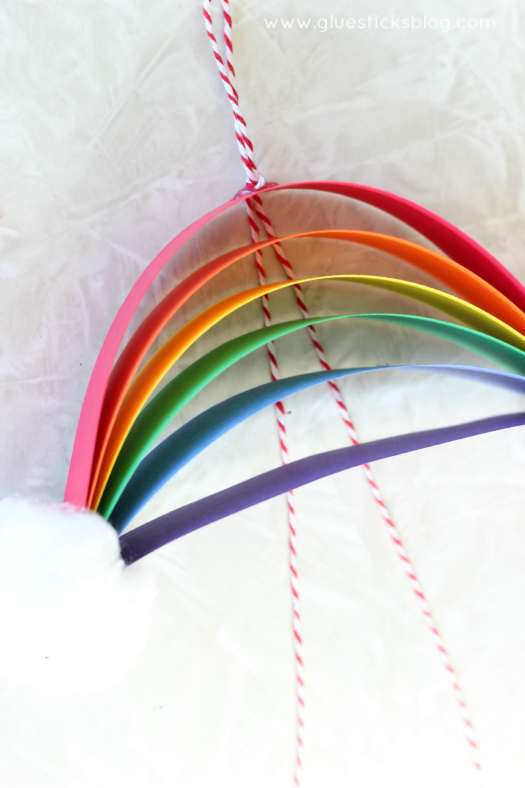 Glue hearts to the long strings underneath the rainbow (we used hot glue).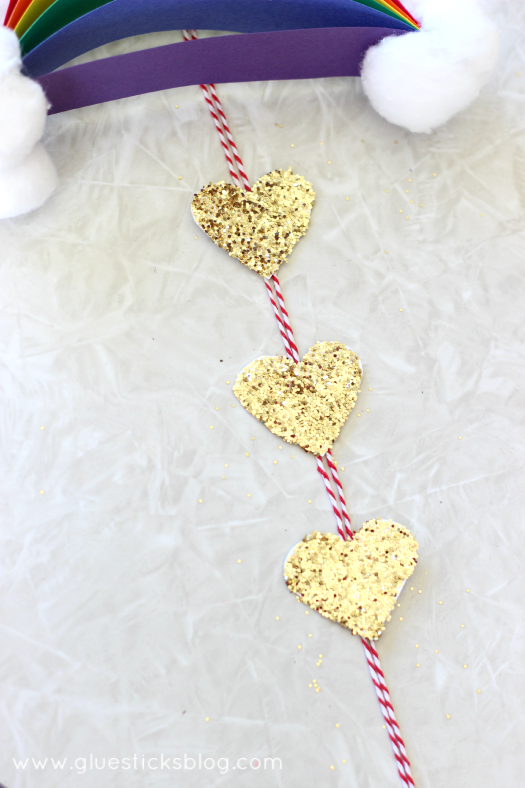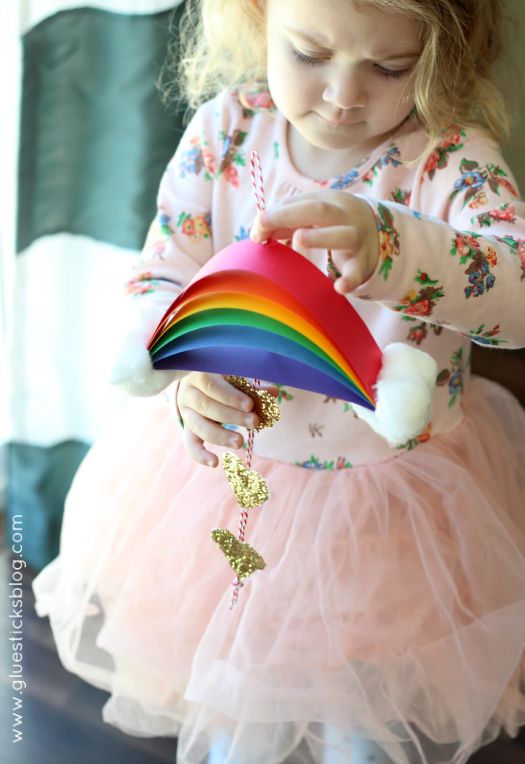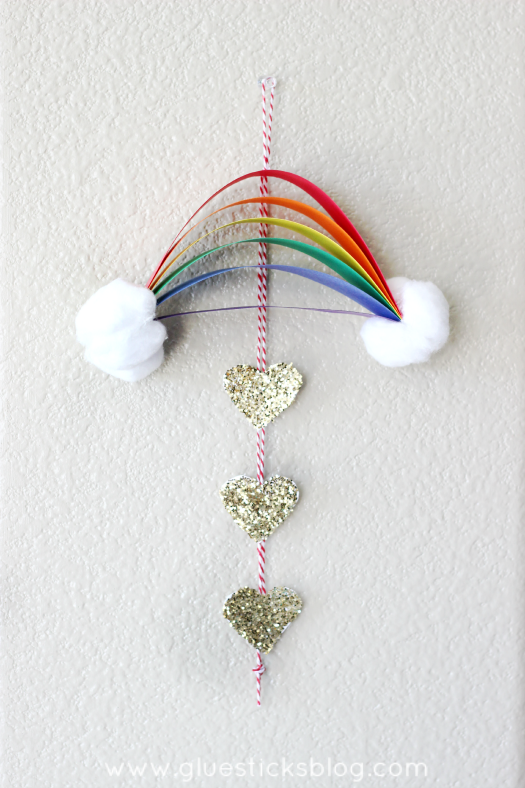 Hang on the wall or in a window!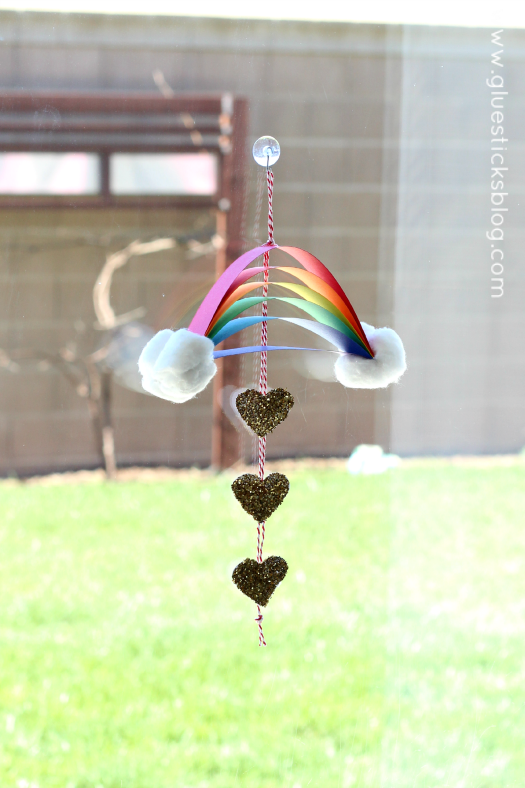 Ready for more fun St. Patrick's Day rainbow crafts and activities?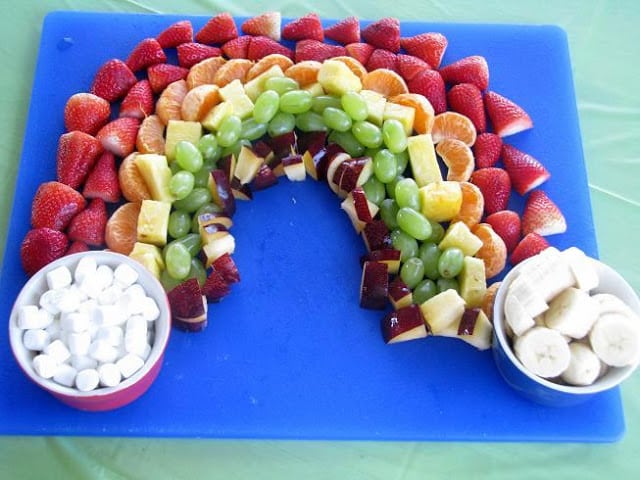 Rainbow Fruit Platter from Gluesticks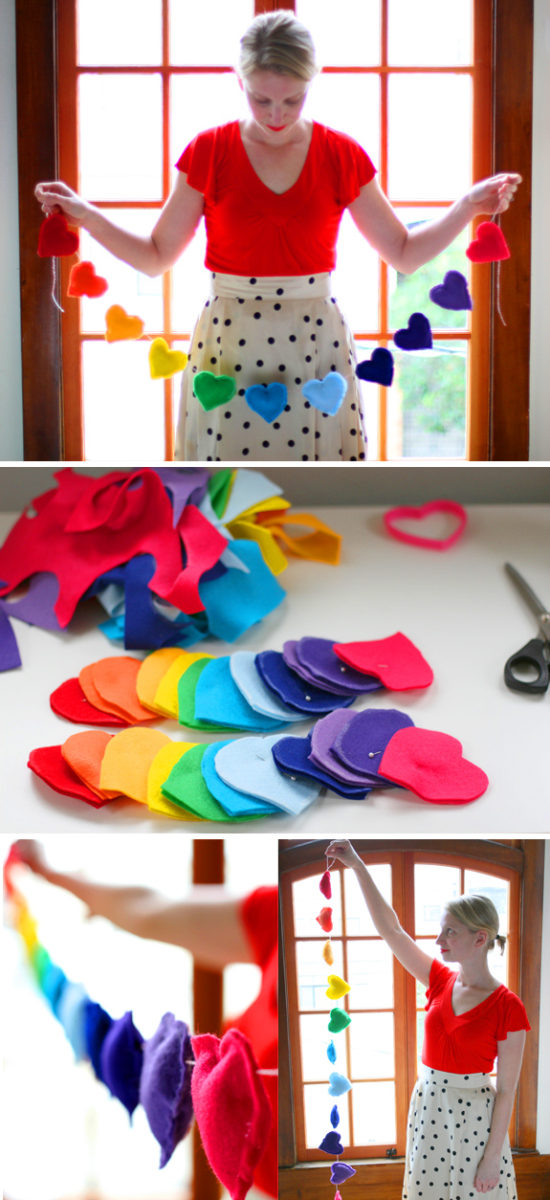 Felt Heart Banner from Say Yes.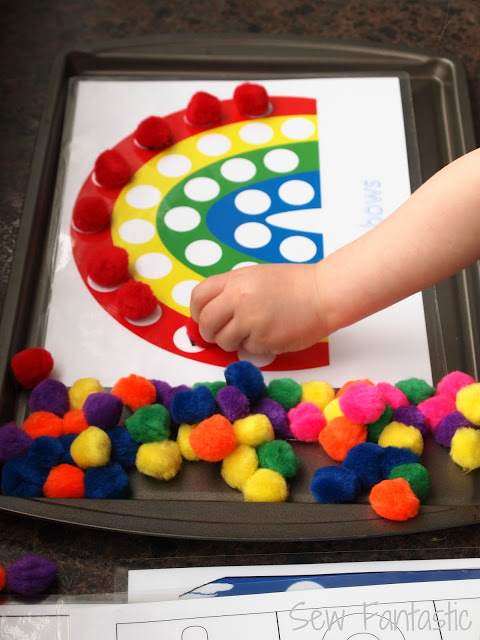 Preschool Rainbow Sorting Activity from Sew Fantastic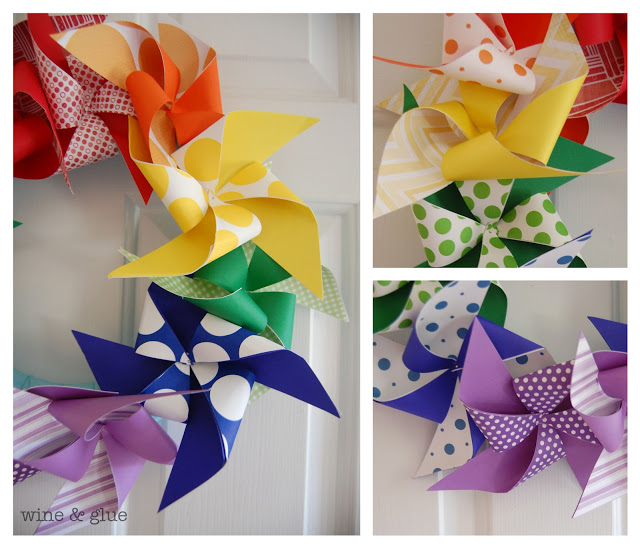 Pinwheel Rainbow Wreath from Wine & Glue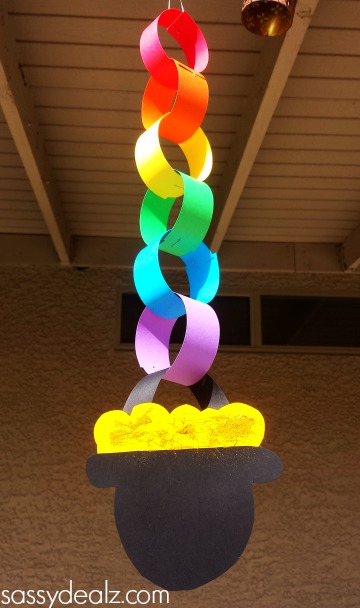 Easy Rainbow Chain From Crafty Morning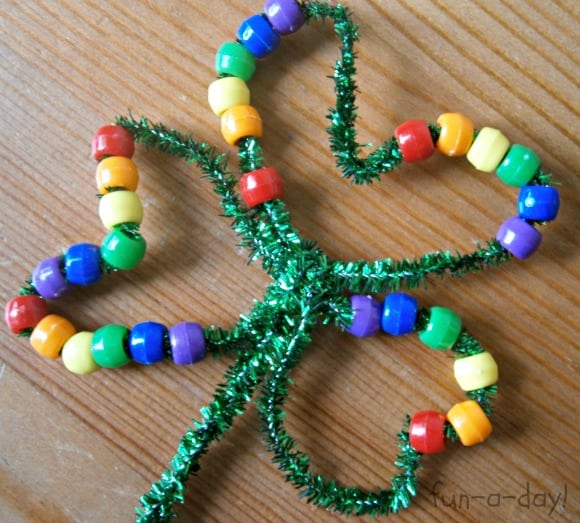 Rainbow Shamrocks from Fun a Day!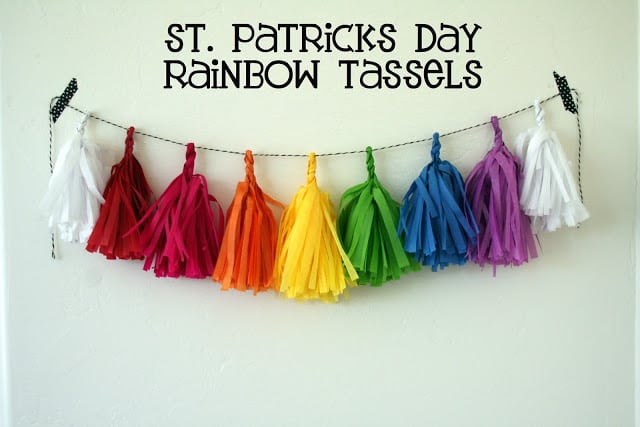 Rainbow Tassels from Tied Ribbon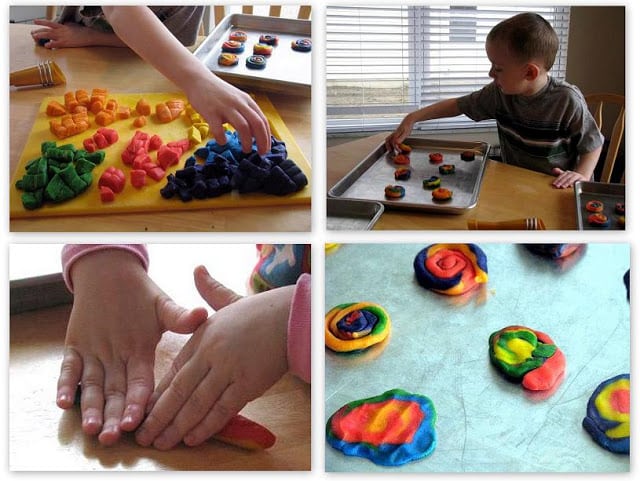 Rainbow Cookies from Gluesticks