A delicious fruit waffle bar that is as colorful as the rainbow! Fresh fruit, cream, and waffles combine for the perfect St. Patrick's Day breakfast (or dinner!) that the whole family will love. This shop has been compensated by Collective Bias, Inc. and its advertiser.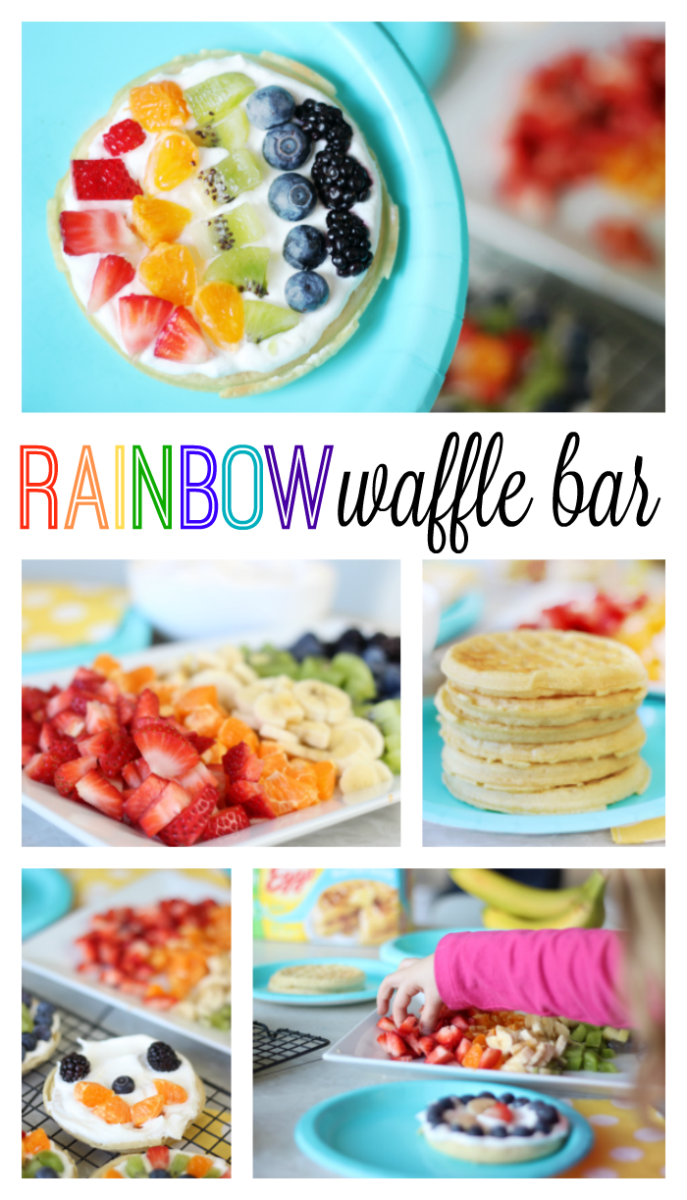 I absolutely love waffles! For breakfast, lunch, or dinner. My favorite topping on them has always been fruit and whipped cream. My kids love it this way too. This time I splurged and bought fruits in every color for the prettiest rainbow waffle bar you've ever seen. Can't you just see kids having a blast making these for a St.Patrick's day preschool snack?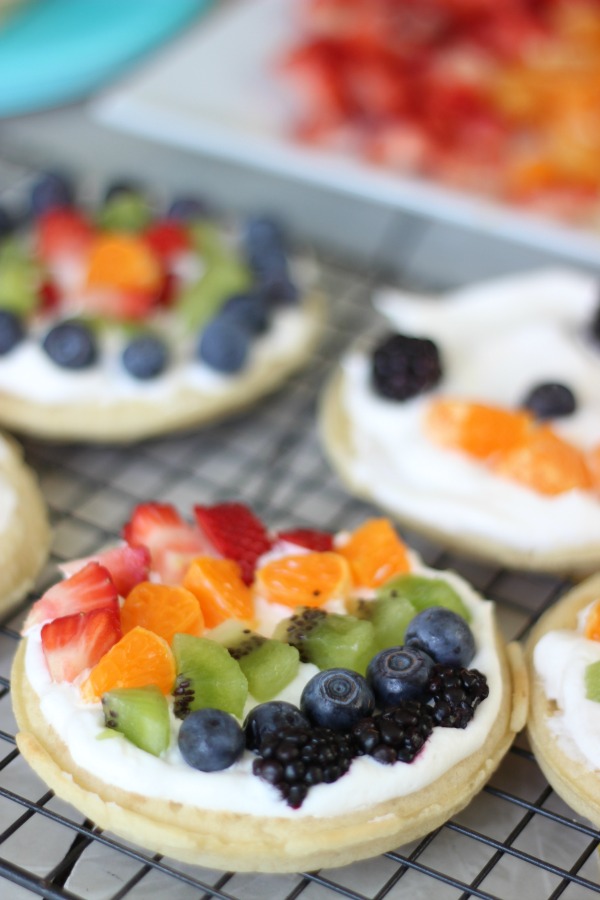 I've used Eggo Waffles for a waffle bar in the past and they work great because they are so much quicker to prepare for a crowd vs. using a waffle iron (unless you have more than one waffle iron). Just pop two at a time in a toaster and in less than a minute they are perfectly crisp and warm.
Do you have a homemade waffle recipe that would be great for this fruit waffle bar?
Yes! This one is my favorite and tastes just like the ones that my grandma used to make. So delicoius, and be sure to use a belgian waffle maker. Here is a pancake recipe to use if you'd prefer to have a pancake bar instead.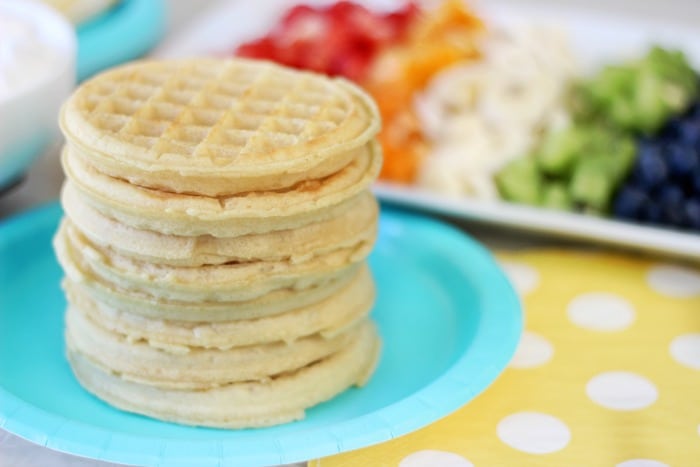 What are the best toppings to set out for a waffle bar?
For our fruit waffle bar, we set up the cream and fresh fruit. Different types of syrup (strawberry, blueberry, etc.) would be amazing as well as nuts and other toppings. Here is a IHOP copycat strawberry syrup recipe from Laura Fuentes.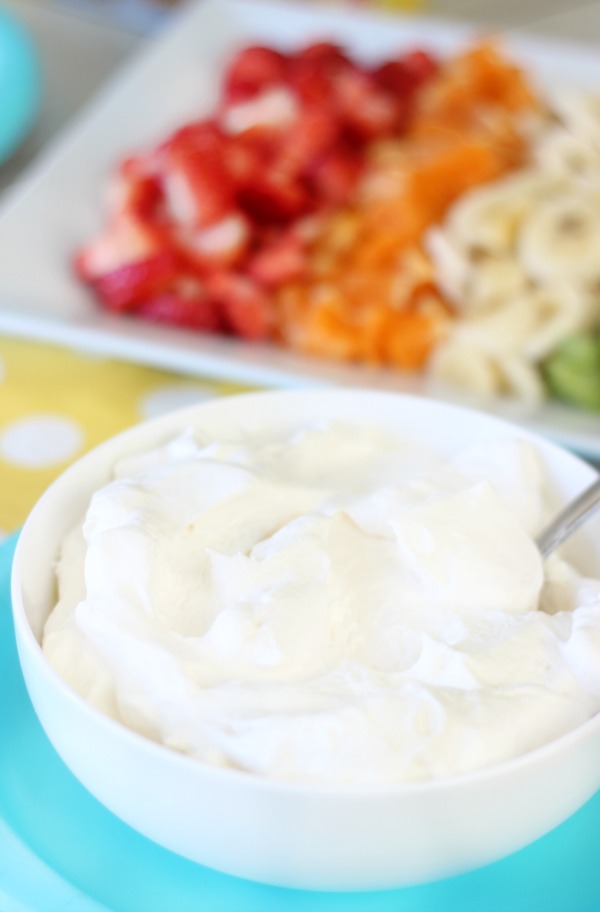 We spread a dollop of cream over each waffle.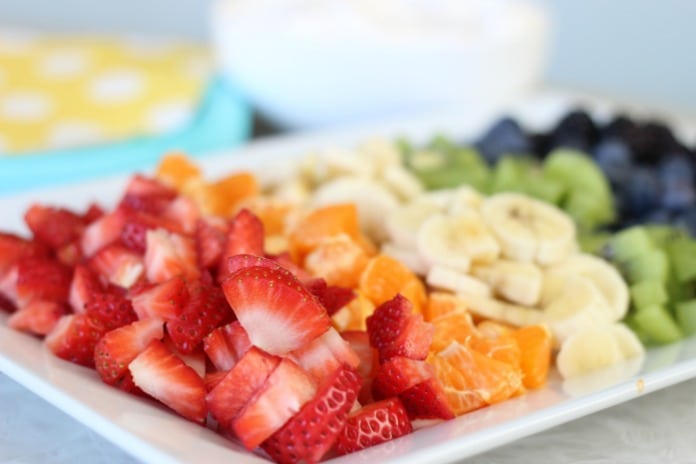 Then loaded them up with strawberries, mandarins, bananas, kiwi, blueberries, and blackberries.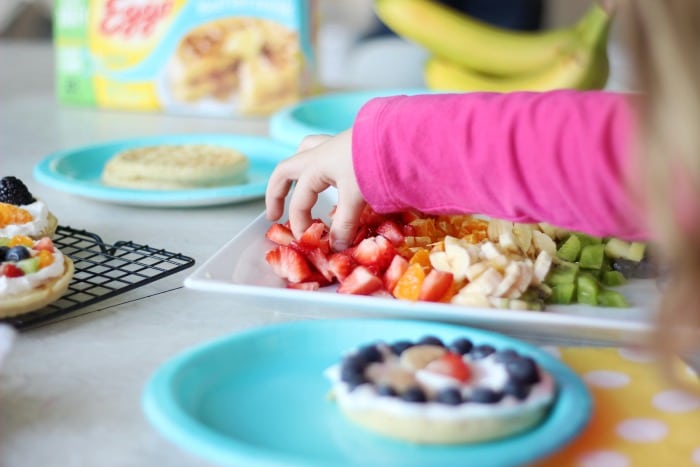 I didn't even worry about having the kids use utensils for their fruit. They washed their hands and dug right into the waffle bar.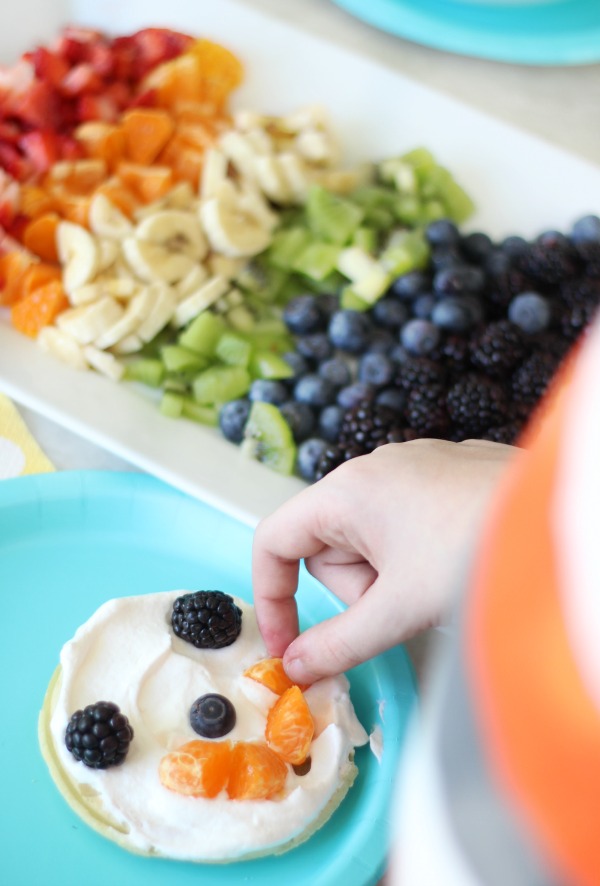 I had envisioned that every waffle would have a beautiful rainbow effect, but the kids switched things up by making waffles with faces and other designs. Aaron used his favorite fruits to make this smiley face, clever!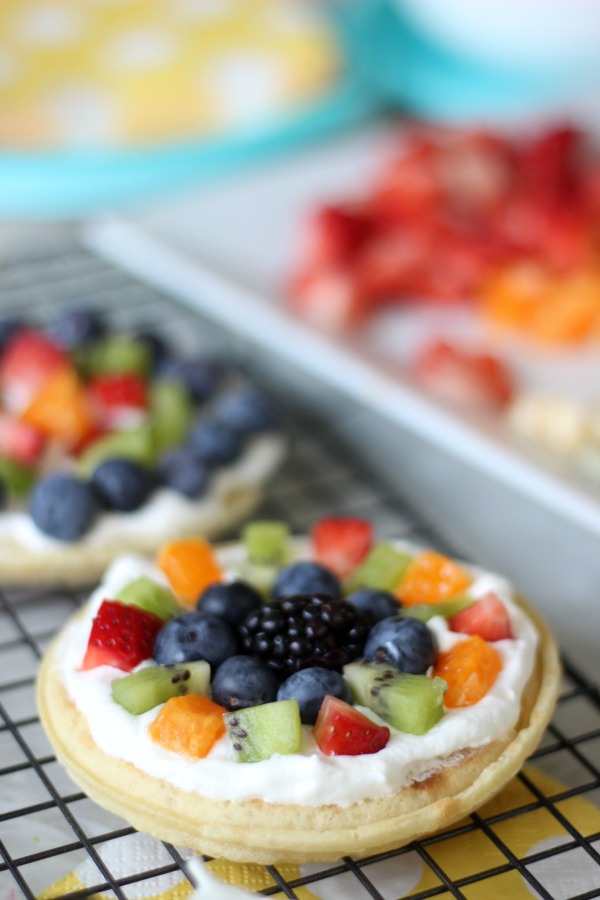 Of course, I wanted to make one too.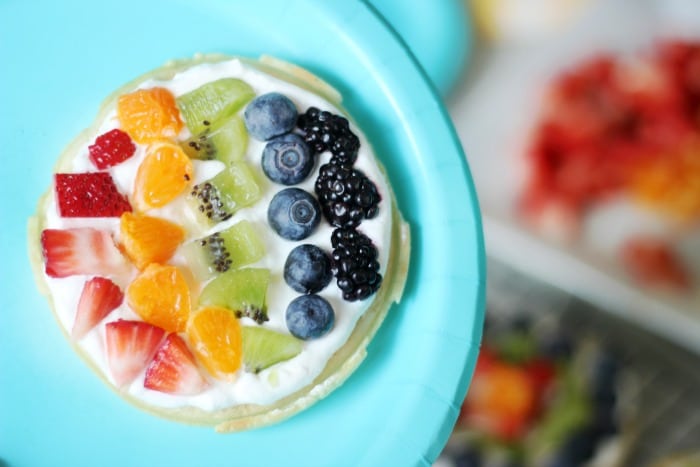 How do you keep waffles warm on a waffle bar?
Warm waffles in a 200 degree oven with paper towels or a hand towel on the top to keep them fresh! A baking sheet works great for stacking them.
What is the best way to reheat waffles the next day?
We reheat waffles in a toaster. Toast just until warm.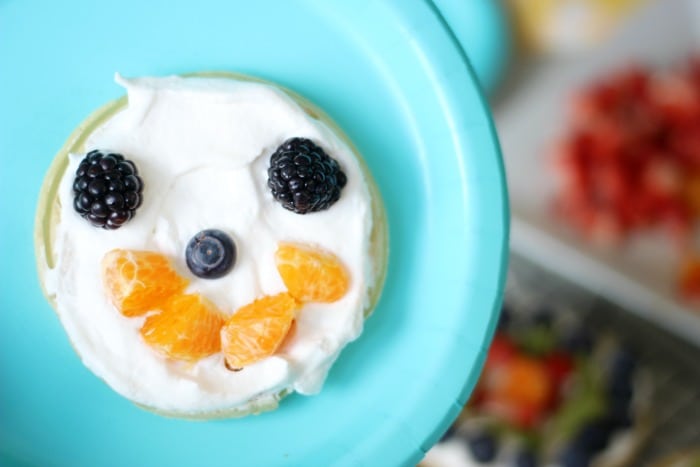 If you liked this rainbow fruit waffle bar you might also like these fun food ideas with kids check these out:
Peanut Butter & Honey Cheerio Bars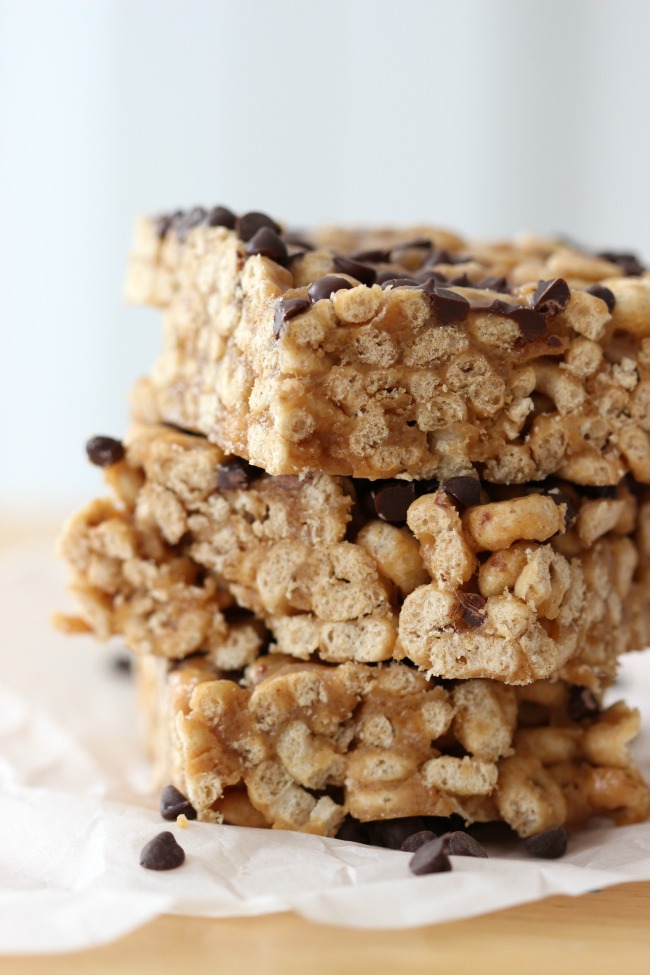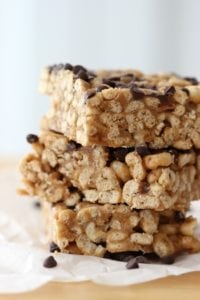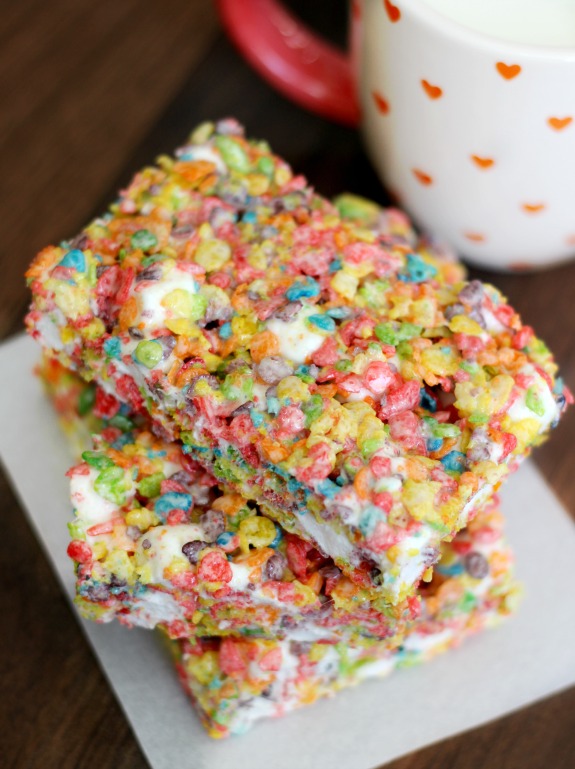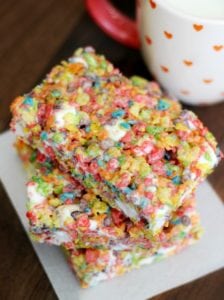 Welcome! I'm Brandy, mother to 5 darling kiddos and a cute black lab named Toby. My husband is in the Coast Guard so we've lived all over the place, turning each house into a home. I love baking, sewing, making cute things with my kids, and sharing what I've learned with all of you!