I was asked to participate in Evite's #EviteBabyTrends series. Although I have been compensated, all views are my own.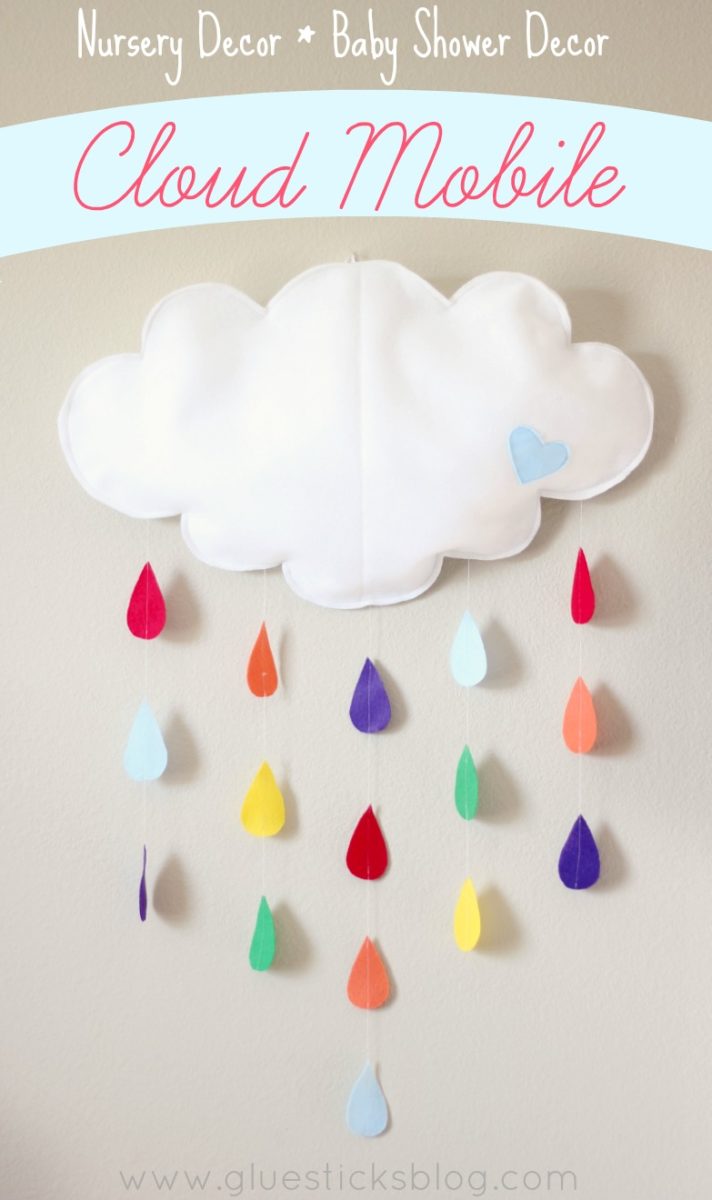 Coming up with a nursery and baby shower theme is fun. Coming up with the funds is the challenging part. That is why it is so much fun to create your own decor elements using inexpensive items. Like felt! Today I'm sharing the Felt Cloud Mobile that can from my "April Showers Bring May Flowers" baby shower theme. The beauty of this project is that it can double as nursery decor as well!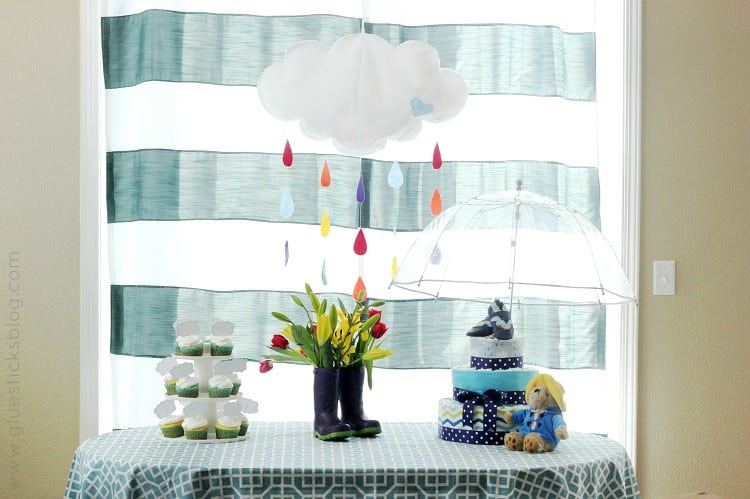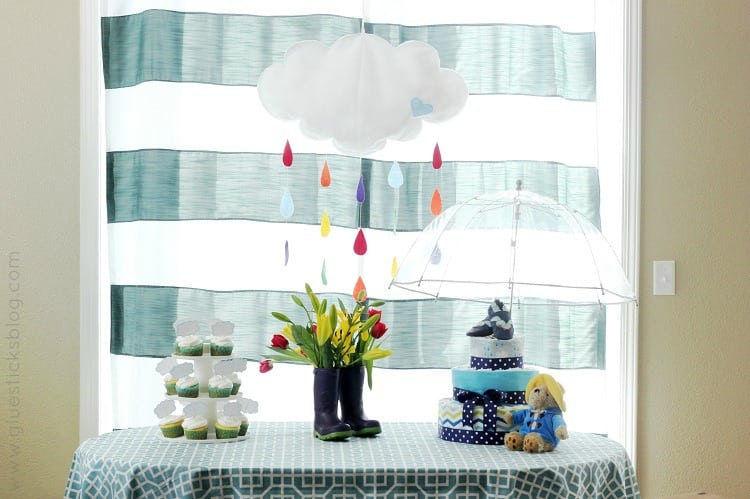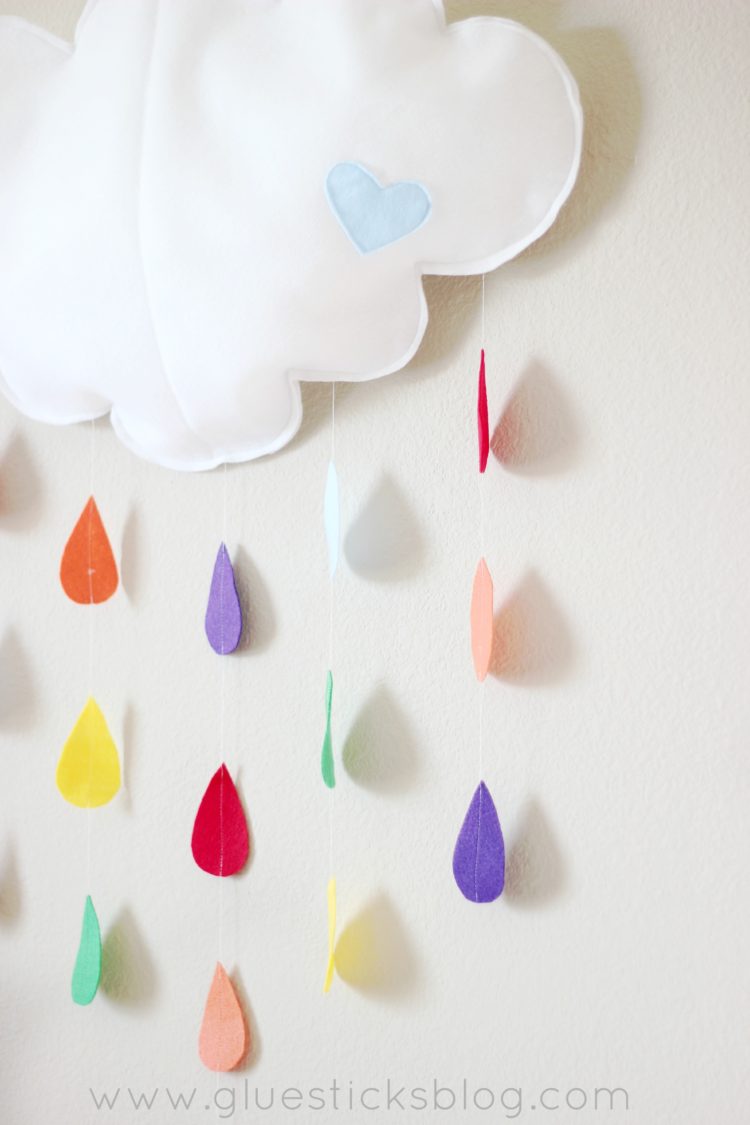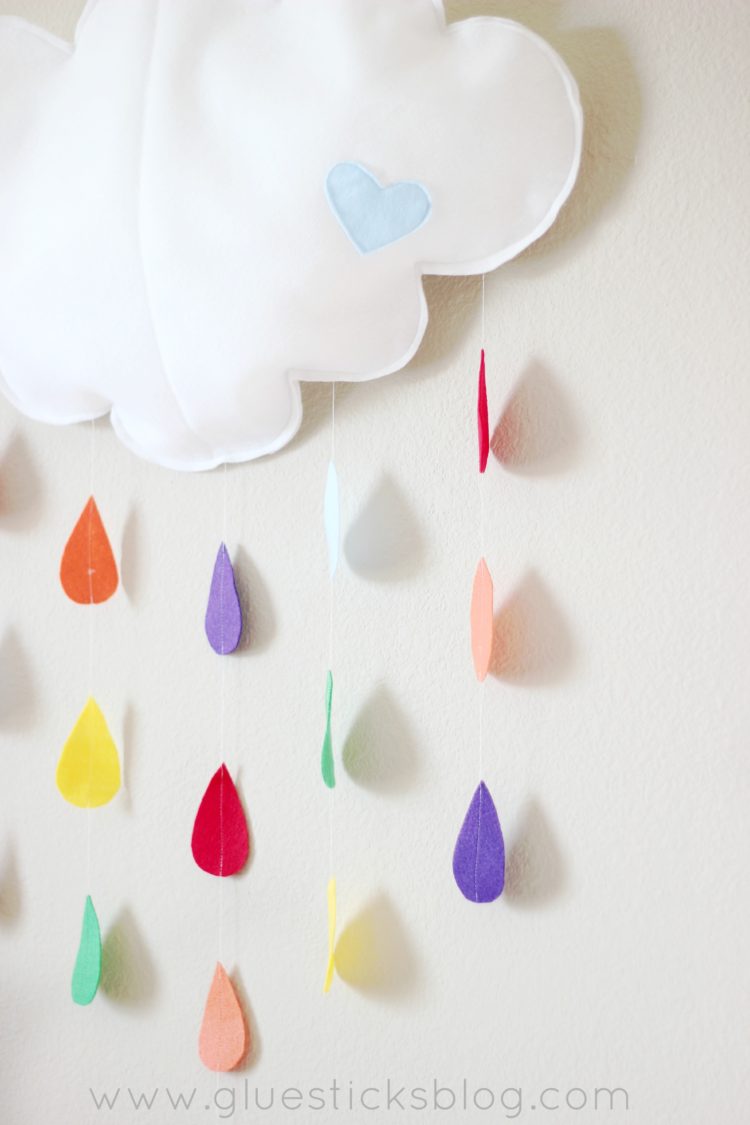 This mobile is bright and vivid and comes together in no time. Just think of the fun themes that can be used along with it! Pair this with some colorful bedding and it becomes the perfect focal point for a nursery.
The technique I used can be incorporated into many themes. To make a darling horizontal garland, string together circles of felt for polka dots, hearts, stars, or triangles (bunting).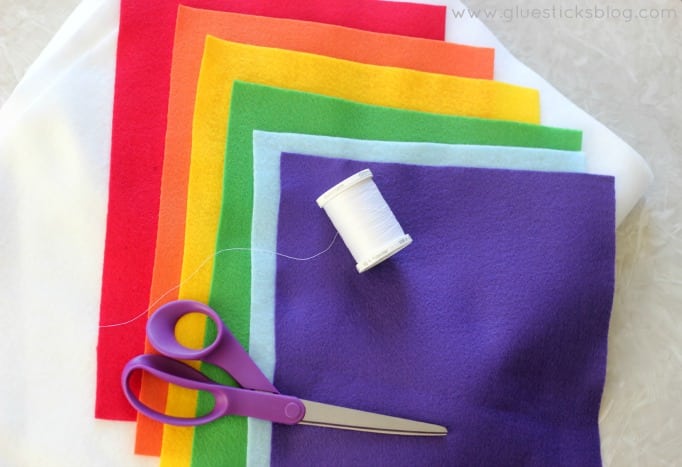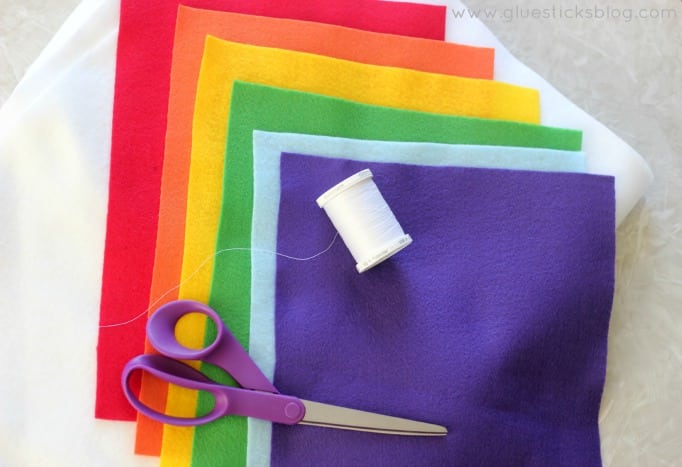 Felt Cloud Mobile
Supplies Needed:
Felt, in assorted colors
Large piece of white felt (1 yard or so)
Thread
Scissors
Craft or Newspaper
Marker
Polyester Fiber Fill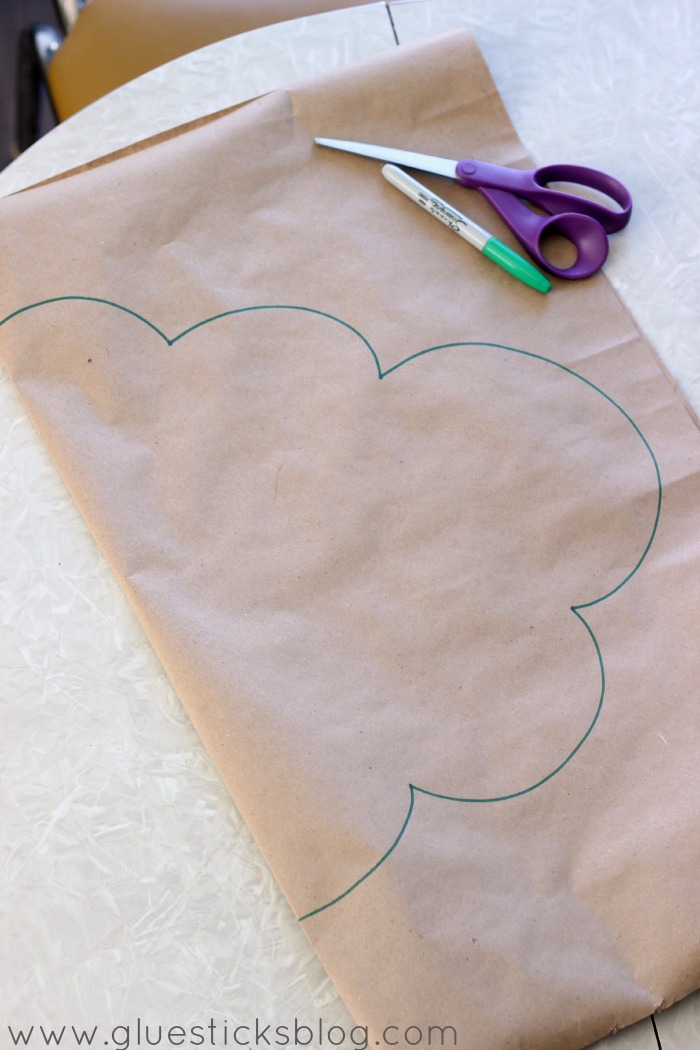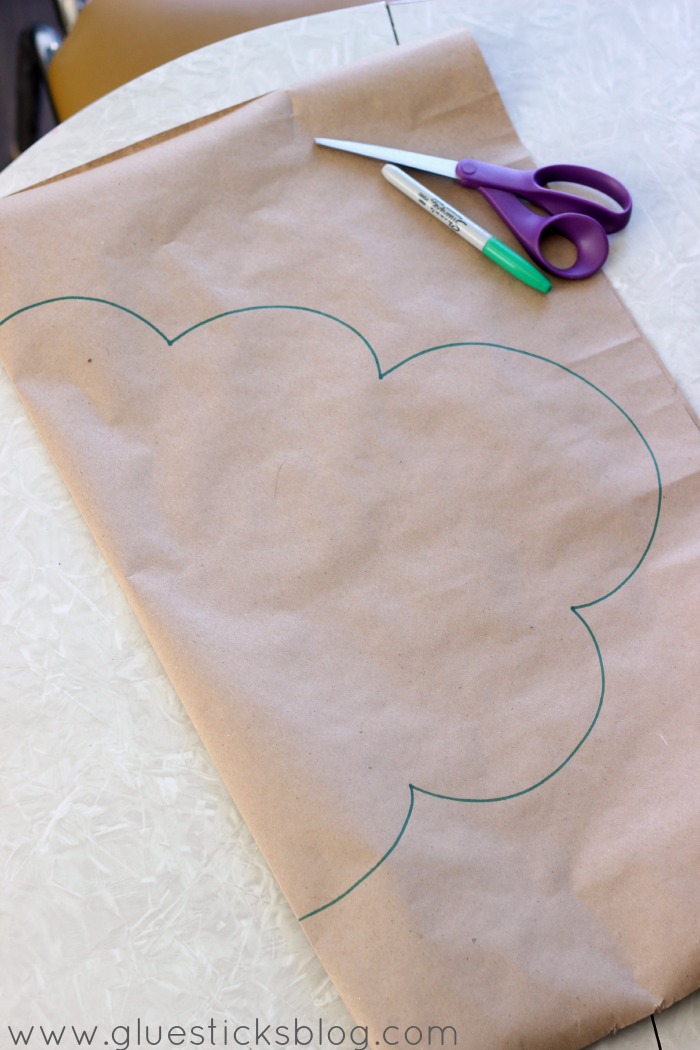 Start by making a pattern for your cloud. I used a large piece of brown craft paper and drew out a cloud form on the fold. That way it would be perfectly proportioned on each side.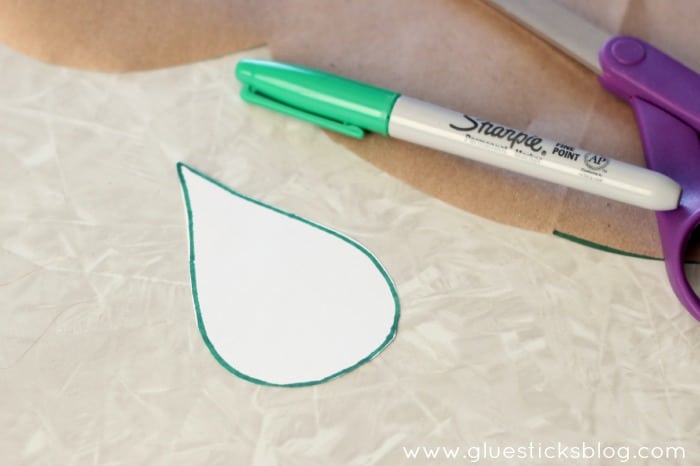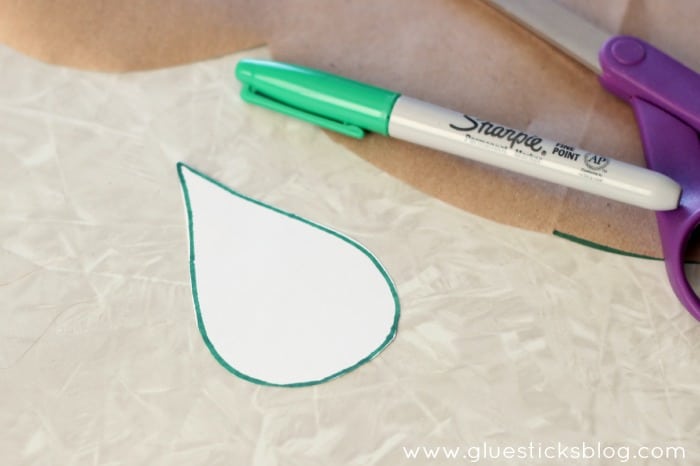 Cut out a rain drop out of paper to use for your rainbow colored felt.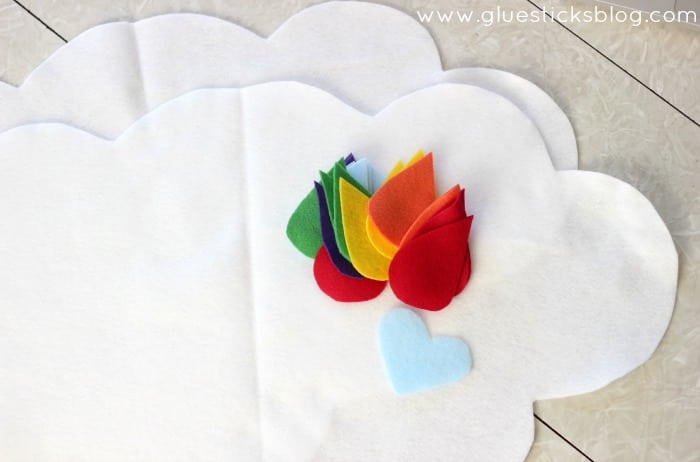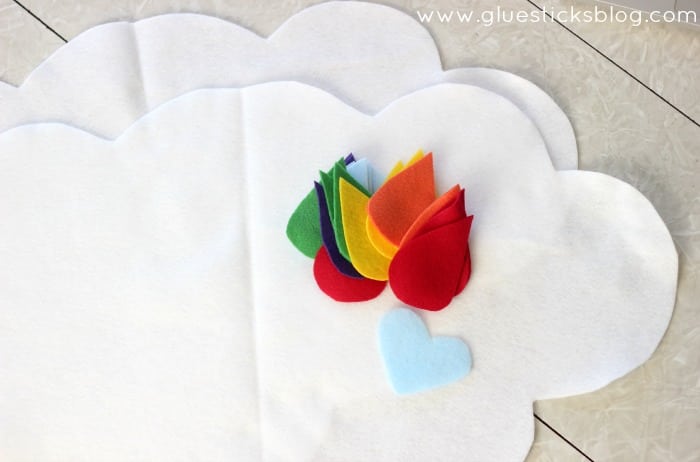 You will end up with two large white felt pieces for the cloud, and a variety of felt raindrops. I added a small blue heart to the front of my mobile as well.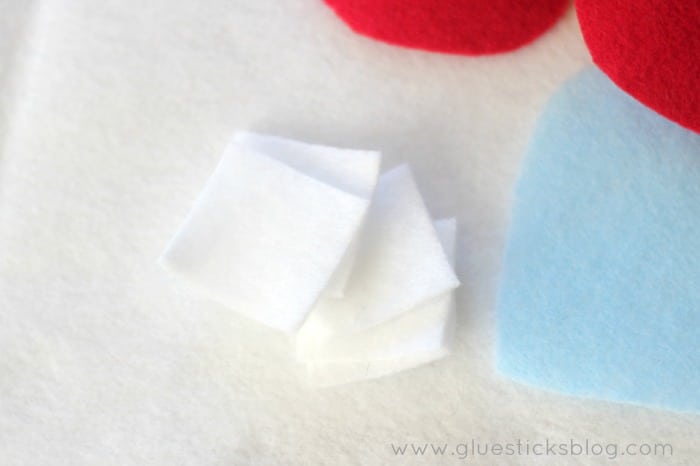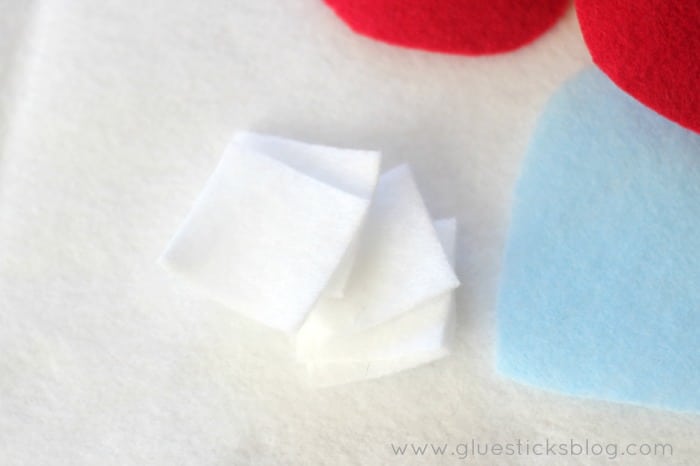 Next, cut out 5 (1″) felt squares. These will be used to anchor each string of raindrops when sewing them later on.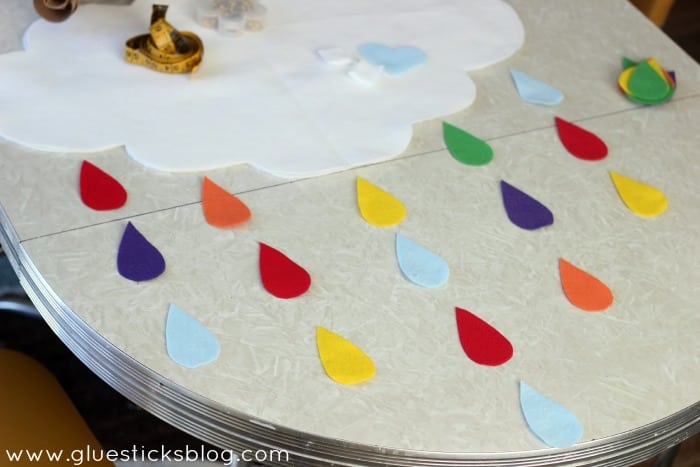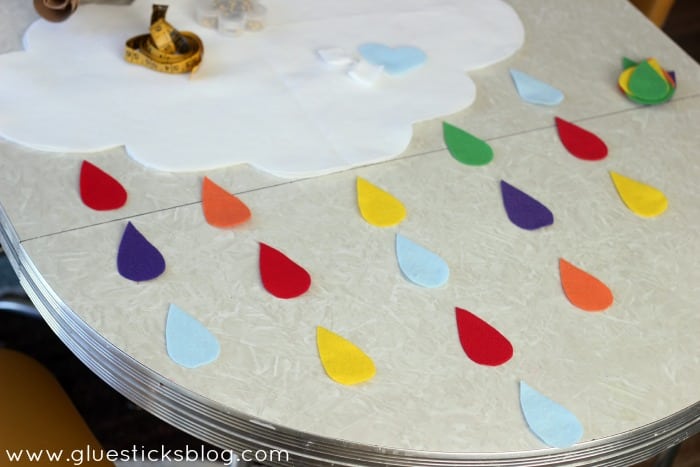 Lay out your pieces and decide how many raindrops you want in your mobile.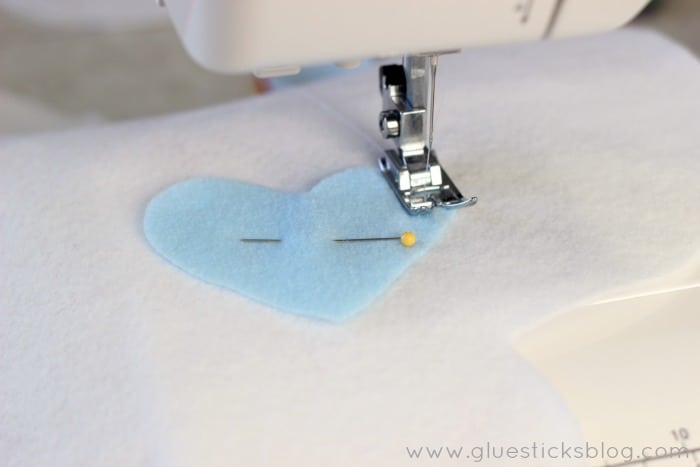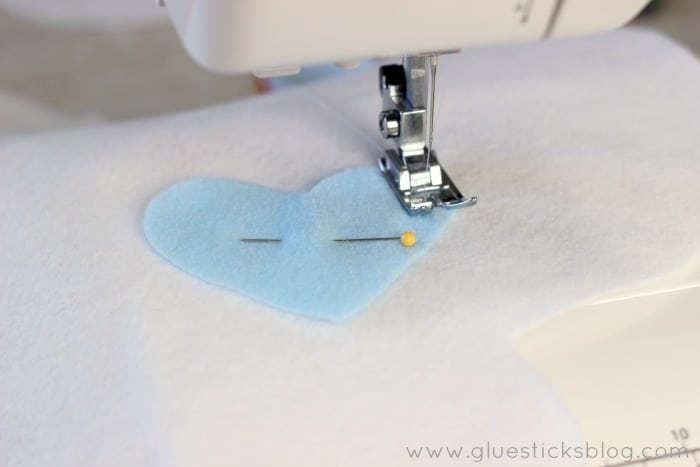 Sew your heart (optional) to the front and if you'd like to add a hanger to the back (string, yarn, ribbon), go ahead and do that as well. I added a loop of ribbon and sewed it to the back cloud piece.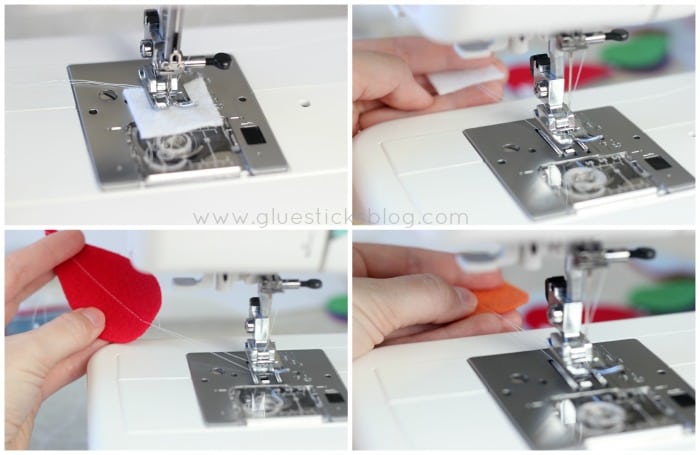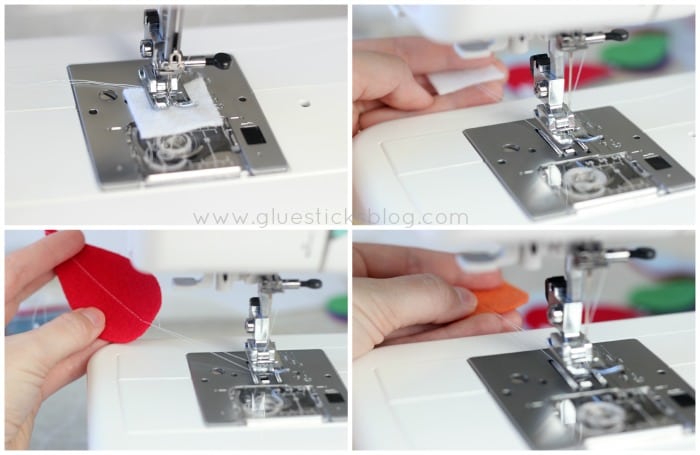 To make each strand of raindrops, start with a white square of felt. Stitch through the center and back stitch at the bottom. DO NOT trim thread. Gently pull, releasing the thread, a few inches and begin sewing again on a rain drop (back stitching at the beginning and end). Continue pulling gently after each new raindrop is sewn to release the thread. When you reach the end of your garland, back stitch on the last raindrop and cut thread.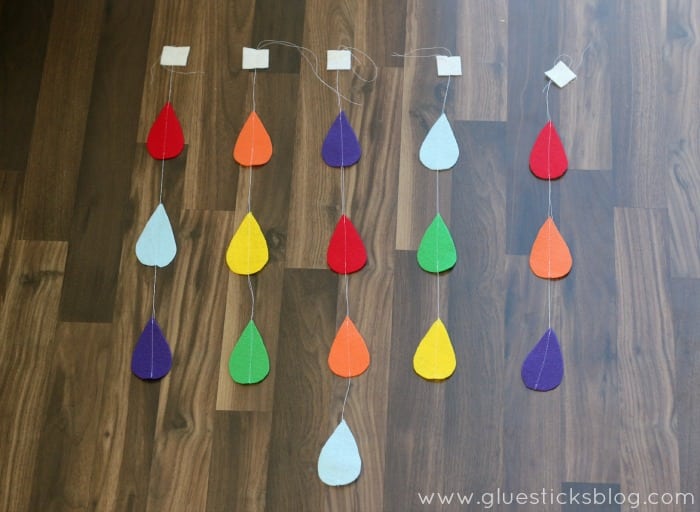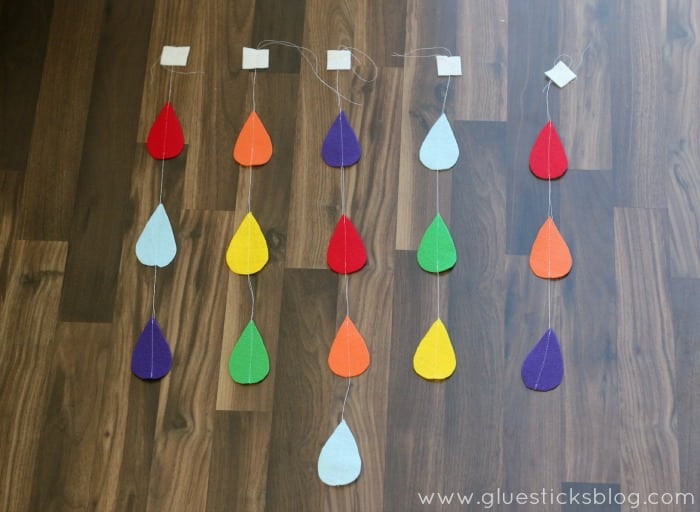 I made 5 strands. 4 with 3 raindrops and the center strand with 4 raindrops.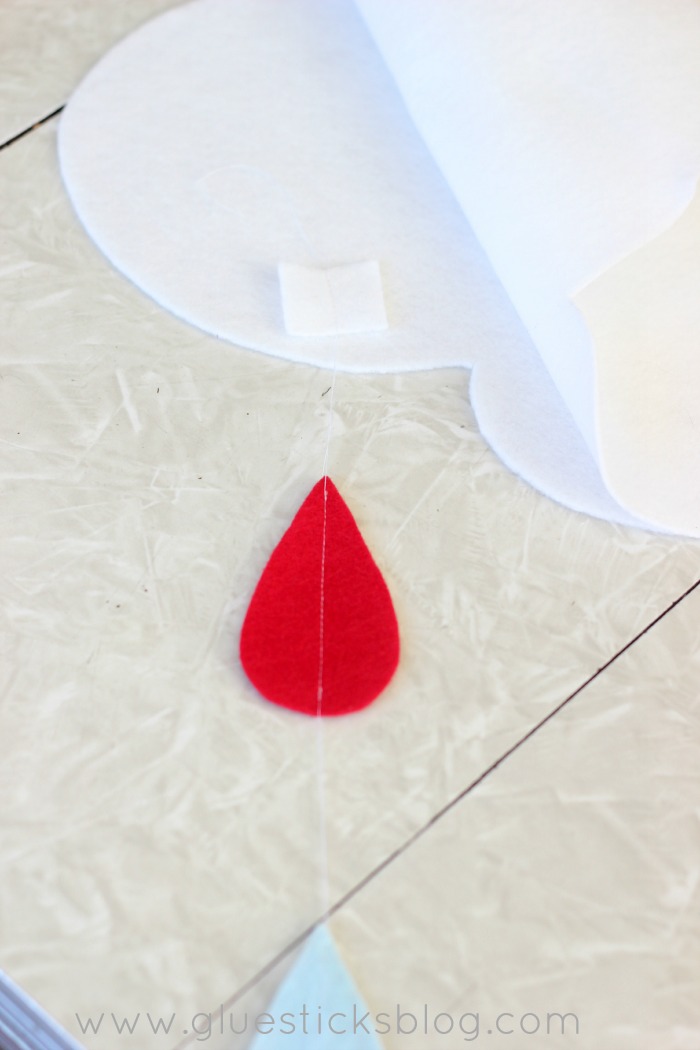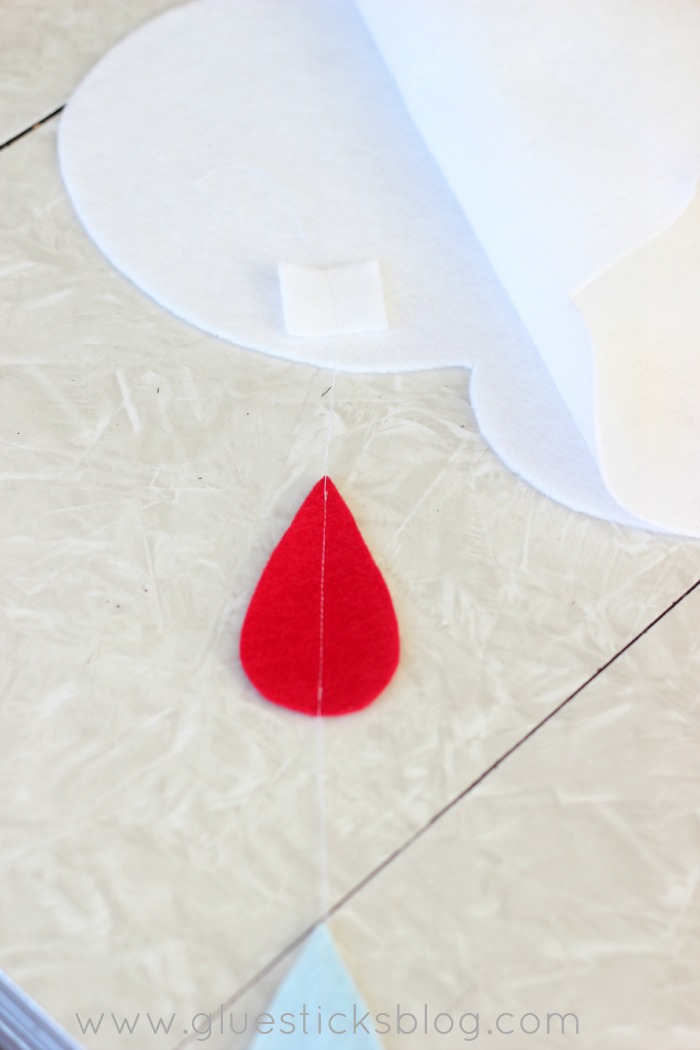 Decide the placement of your strands and pin to sandwich them between the two cloud layers.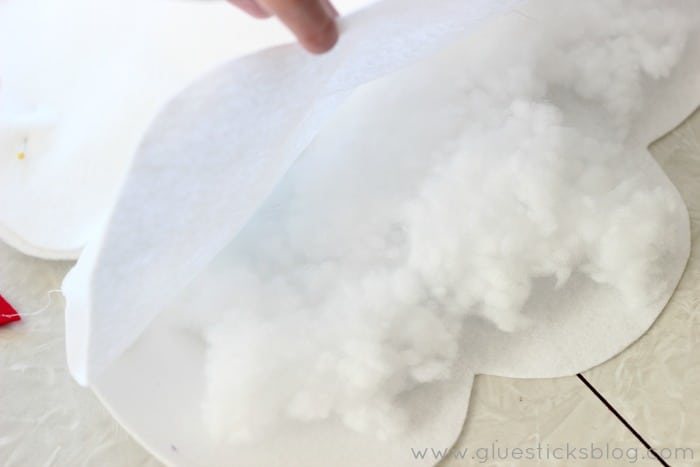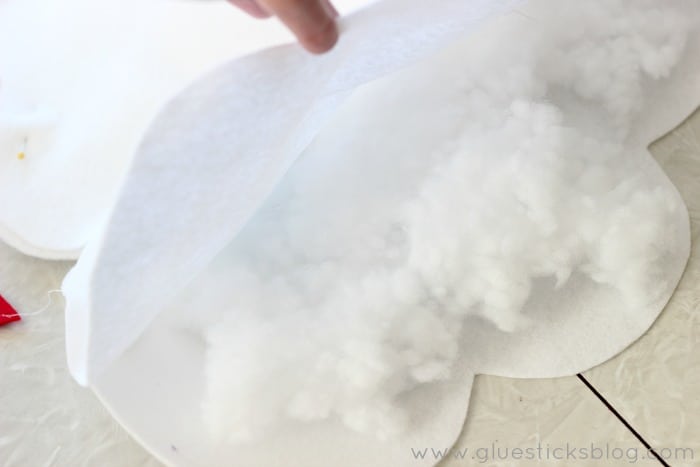 Pin all the way around the cloud, leaving the top open. Fill with batting or polyester fiber fill to the desired thickness. Pin top opening closed.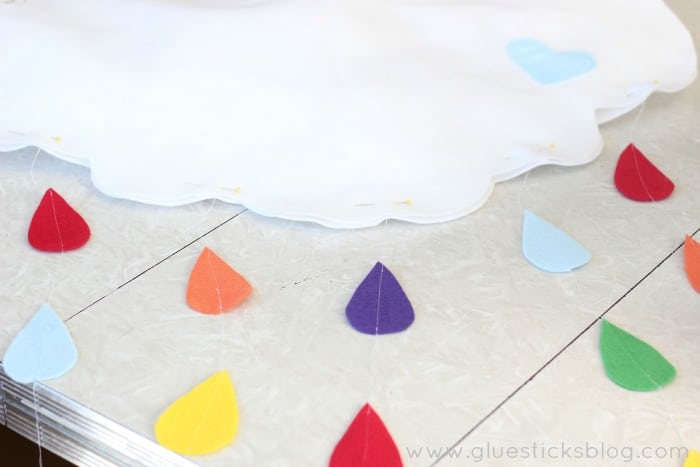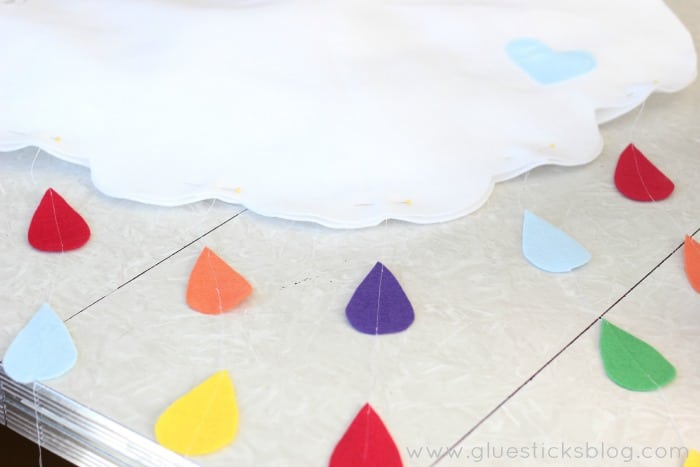 Stitch 1/4″ around the entire cloud.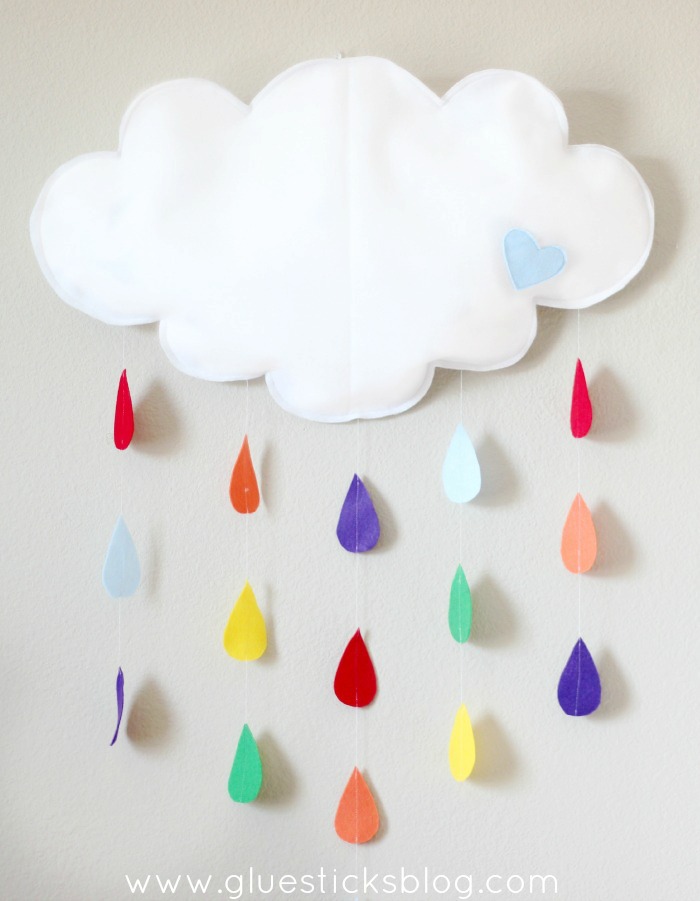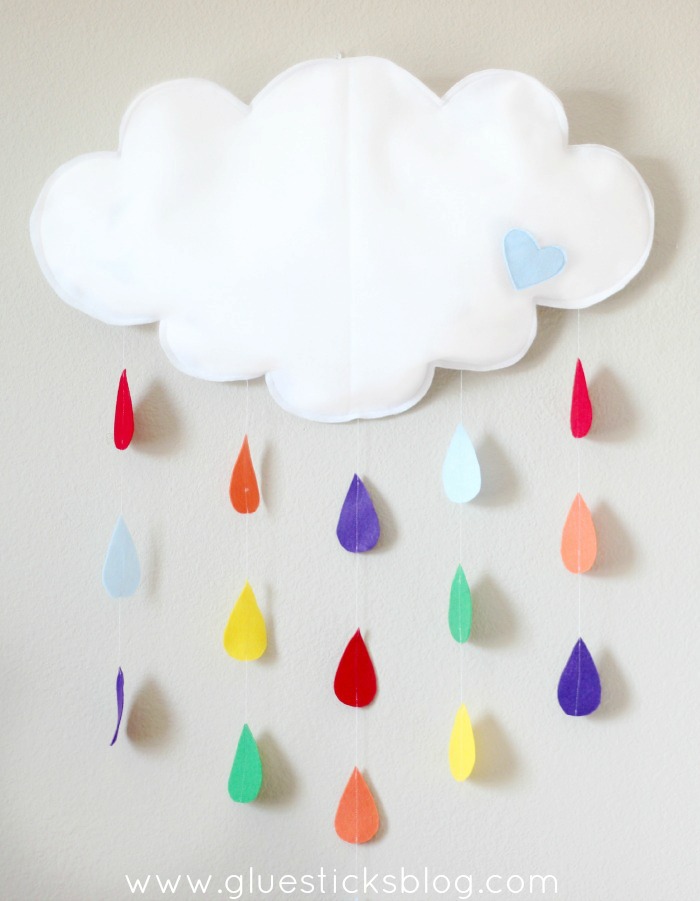 I just love how this mobile turned out and think it will look darling with my upcoming baby shower table scape and then in my daughter's room.
For more baby shower decor ideas visit evite.com. If you are heading to a baby shower soon you can print off this coupon for a package of Huggies from Safeway to go along with your gift!
Join us on April 10th for the #EviteBabyTrends Twitter party, starting at 6pm! There will be fun conversation and great prizes!