This darling baby shoes pattern takes just minutes to master. With step by step photos and a printable pdf pattern you'll find yourself making a pair to match every outfit!
So soft and sweet and the perfect baby shower gift. I've made dozens and dozens of pairs using this baby shoes pattern both for my own babies and for gifts.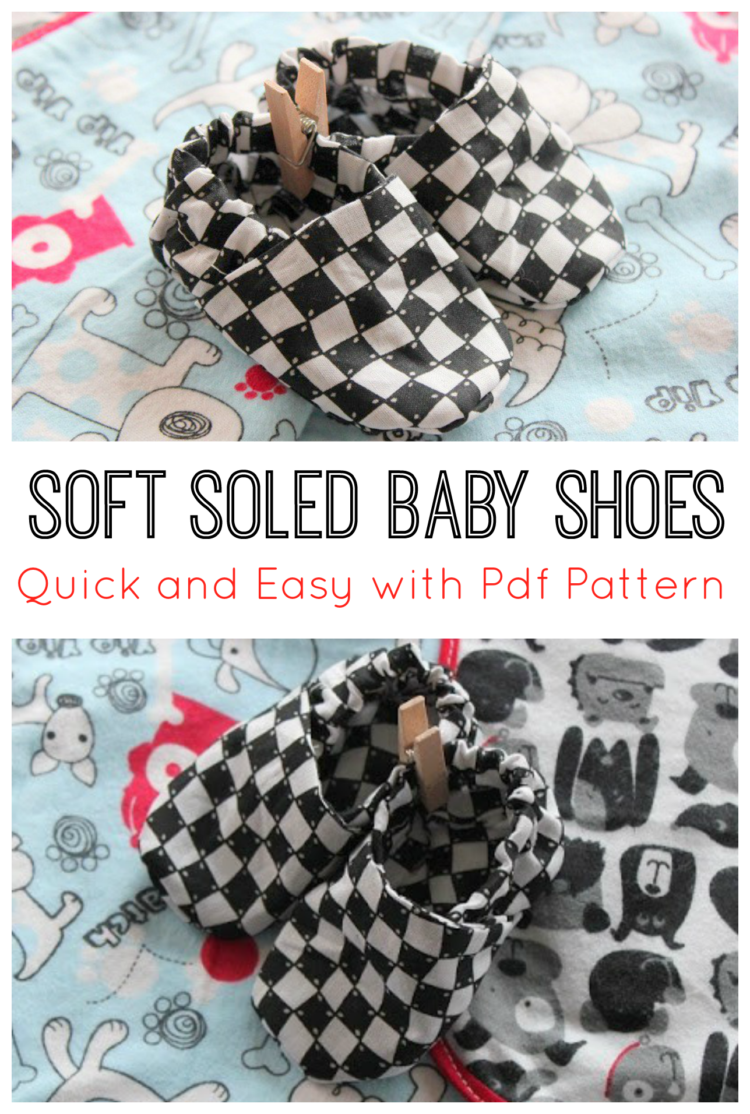 A friend of mine just had a baby so it seemed like the perfect time to update this post with some new photos! My babies are all out of the soft soled baby shoe stage, but that doesn't stop me from keeping this pattern in my collection!
These shoes are always a show stopper at baby showers. Make a matching flannel blanket and you have the perfect one of a kind gift. And don't be afraid to try different types of fabric! I've used flannel, cotton, corduroy and lightweight denim. You can also use vinyl!
Â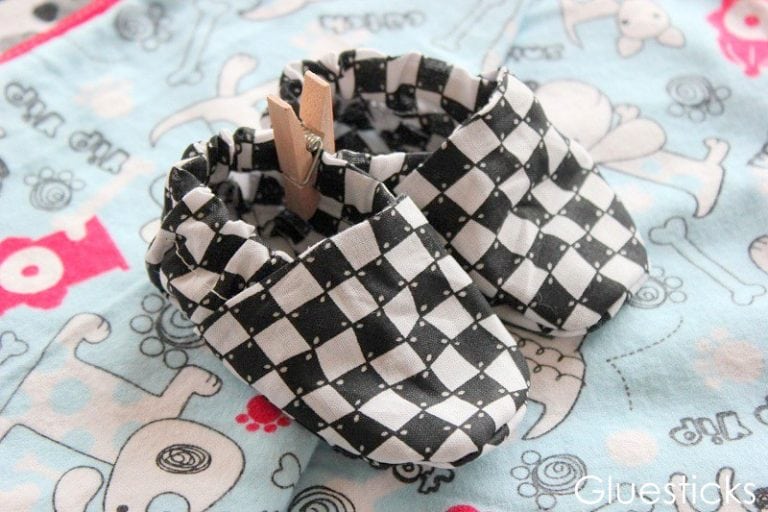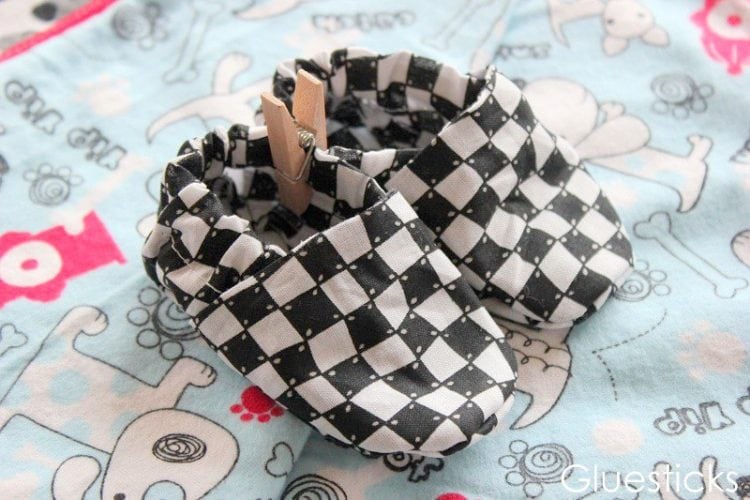 Soft Soled Baby Shoes Pattern
I can't find the blog that the pattern came from anymore. It looks like the blog address is no longer around and there wasn't a redirect in place. Â I'm not sure if she deleted her blog or what happened, but I still have the pdf that I saved years ago. You can
access it here
.
Two little feet, ten little toes,
Leave their impressions today.
Soon they will wear two little shoes,
And be running and jumping at play.
Two little feet, too little time,
Before they are walking to school,
Kicking a rock, or skipping a rope,
Wading a puddle or jumping a pool.
Two little feet, One little child,
Will soon go their own way,
But footprints in my mind recall,
They stood here yesterday.
You might also like…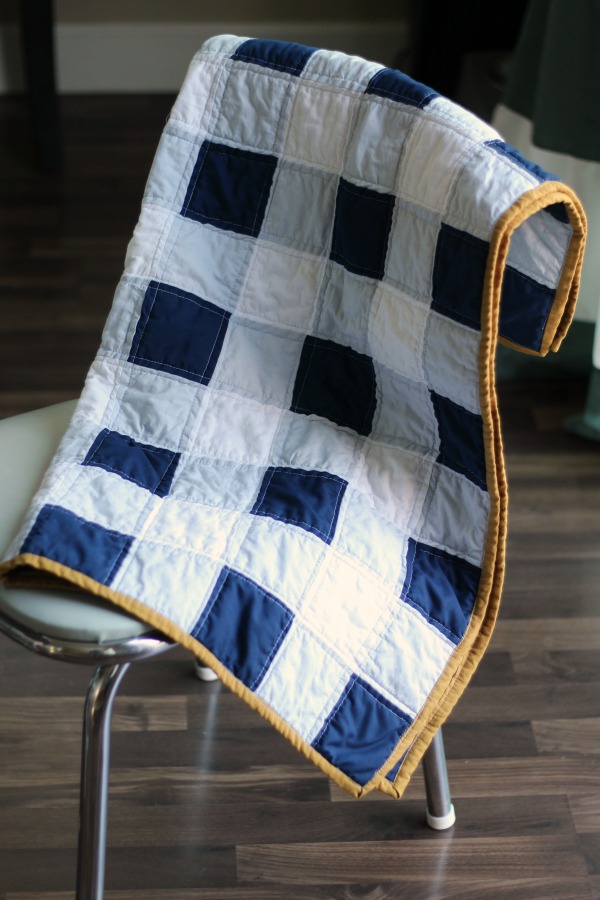 Simple squares and straight line quilting come together to create this darling gingham quilt. Perfect for baby!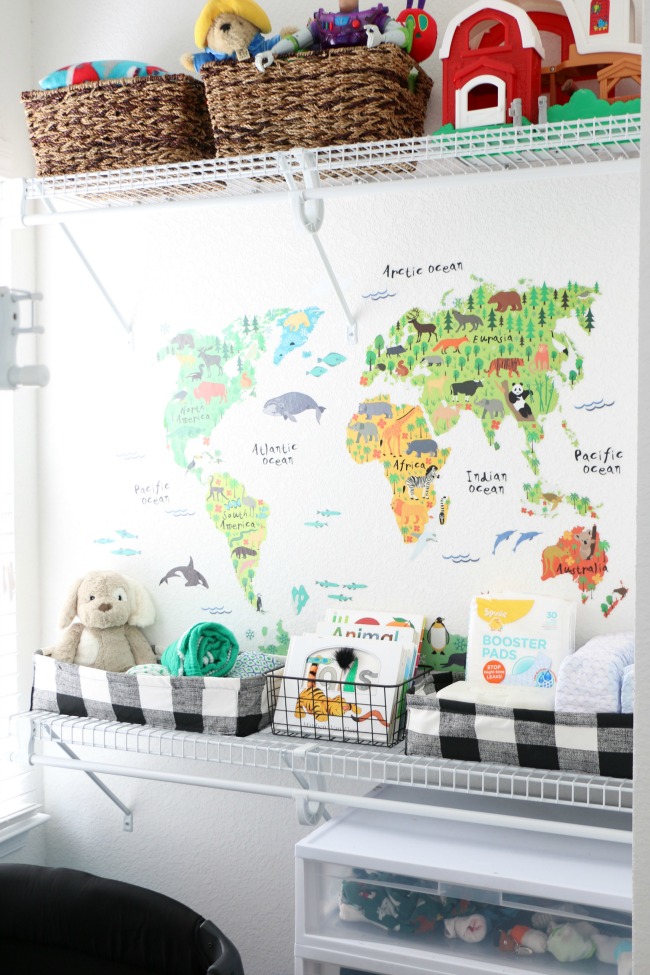 These DIY fabric baskets are perfect for nursery storage for diapers, wipes, toys, and books! Would also be great as storage in an office or even used as gift baskets!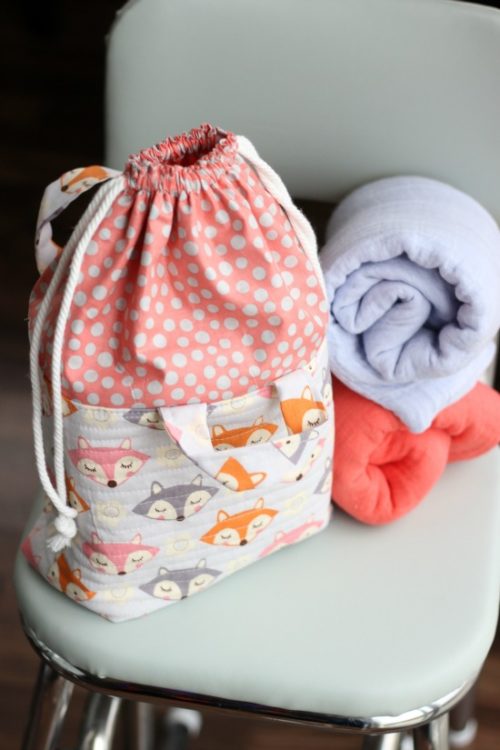 This cute fabric basket with an easy close drawstring can be used for things like toys, a mini diaper bag and more. It's a great baby shower gift!