The weather has finally cooled off here in California… in the mornings at least. We are still hitting the 80s in the afternoon which makes dressing the kids difficult when it is 48 degrees in the morning. It's light enough for her to pull off when she gets warm and put it in her backpack.
 I made Kaylee 2 of these sweet little
Fleece Ponchos
. They are just perfect for this time of year and are so easy to make. As in, under 10-15 minutes or so.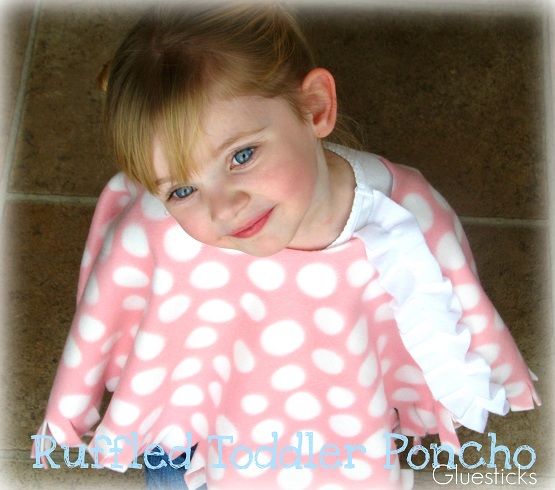 We added a little ruffle to ours, but that isn't necessary. If you skip the ruffle, it is a complete no-sew project!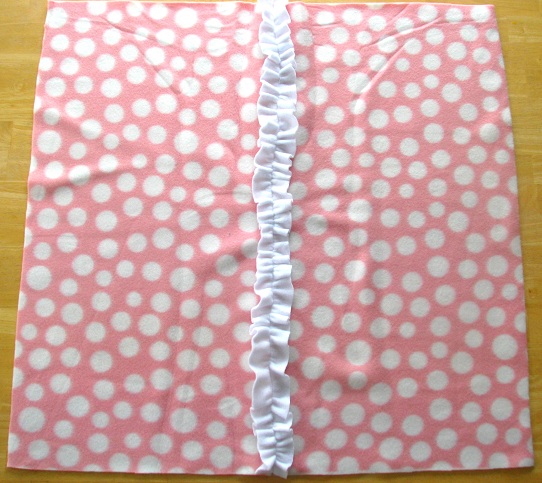 What you'll need:
3/4 of a yard of fleece will make 2 of these.
I didn't need 2 so I used the scraps to make her a little scarf.
I cut out a square 27″x27″. If you'd like to keep this a no-sew project, you can stop right there, but I thought I'd add a little ruffle. I cut a strip of fleece twice as long as the square and stitched through the center, pulling the end strings to scrunch it.
Then pinned it to the fabric, stretching and adjusting as I went and stitched it into place.
There was extra on the ends so I just trimmed that part off.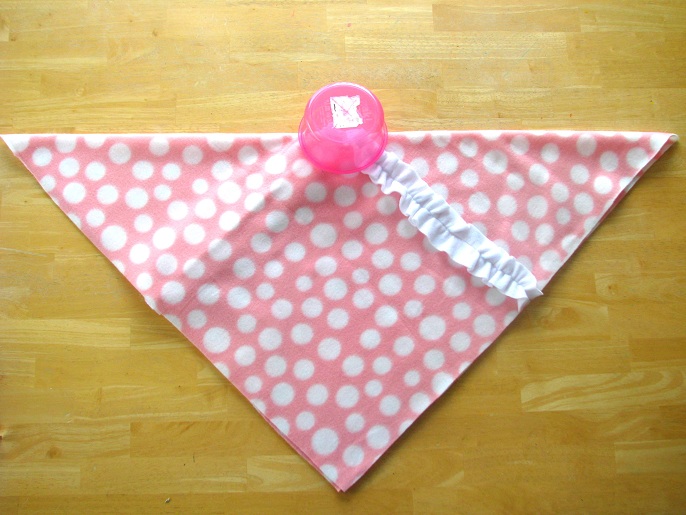 Then I folded it in half diagonally and made the hole for her head. This little bowl is 4″ in diameter and was perfect. I just used it as my guide. You'll just need a semi-circle shape on the fold.
Fleece is stretchy. It's better to start small and make the hole bigger if you need to later.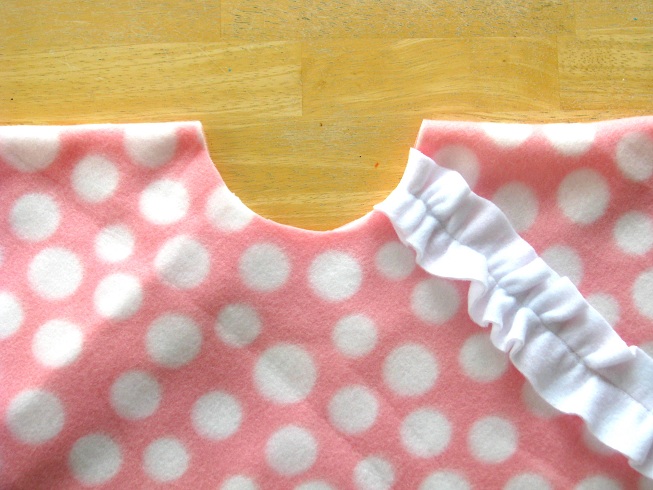 There are several ways to finish the bottom. You can just leave it or cut it with pinking shears, or create a fringe. I just trimmed 2″ up across the bottom to create a fringe. I didn't tie the ends, just left them like fringe.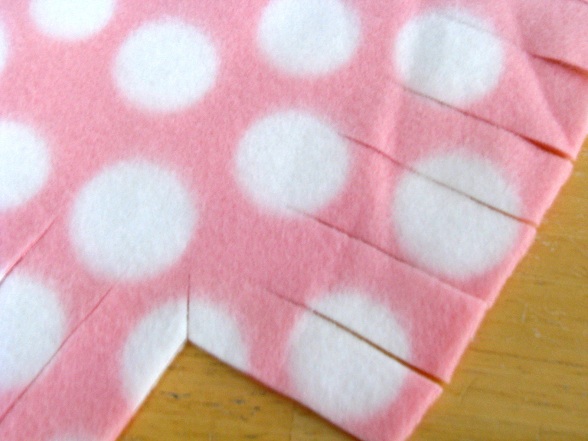 And that was it!
It was so easy to make and only cost around $3 that I decided to make her 2. The one pictured, and another little black with white polka dot one.
The perfect little blanket for her shoulders.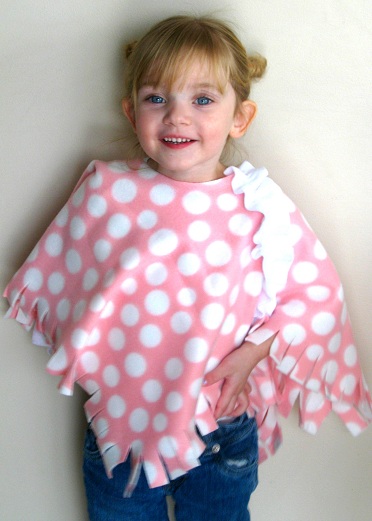 ***My little gal is 38″ tall. 3/4 yard of fleece is about 27″ and is perfect for a little girl her size (4-5 years). You can adjust accordingly to fit your child. A yard would make a 30″+ one for an older girl***