It is really easy to make your own hot cocoa mix. Store in a cute container and use in this mini hot cocoa bar for delicious hot cocoa all winter long.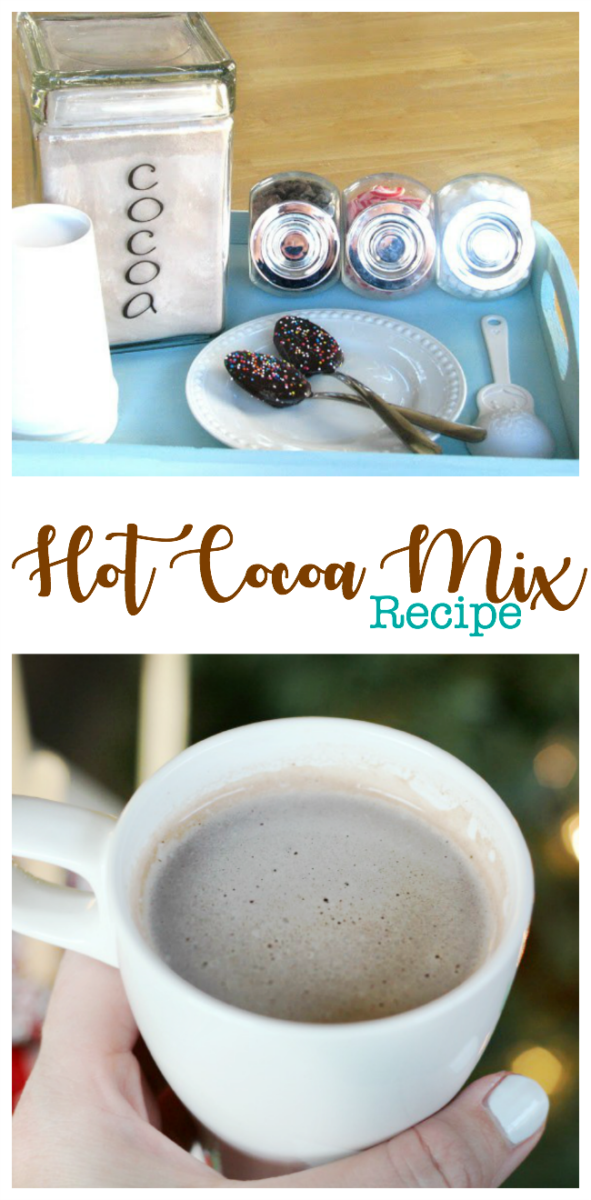 This little chocolate bar has been so much fun! And with 3 kids using it….messy too! It's a great incentive for them to finish their dinner every night because a delicious cup of homemade cocoa is waiting for them!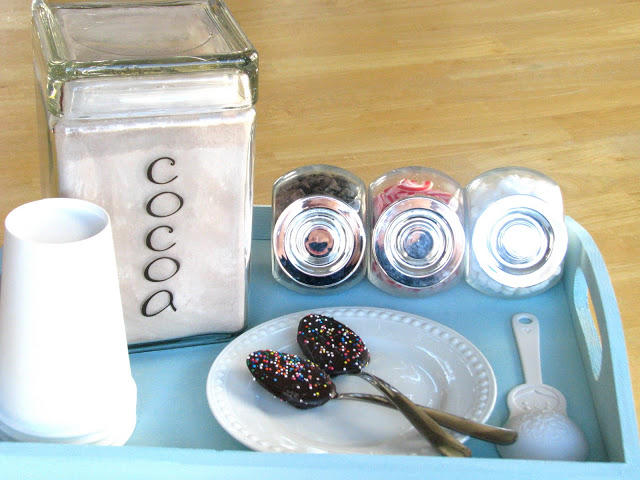 Simply set out a jar of your favorite hot cocoa mix. We used a homemade one that is really easy to make!
Hot Cocoa Mix:
5 1/2 c. powdered milk
2 1/2 c. powdered sugar
1 1/4 c. baking cocoa
1 c. dry nondairy creamer
Mix and store in an airtight container. To serve mix 1 c. boiling water with 1/3 c. dry mix.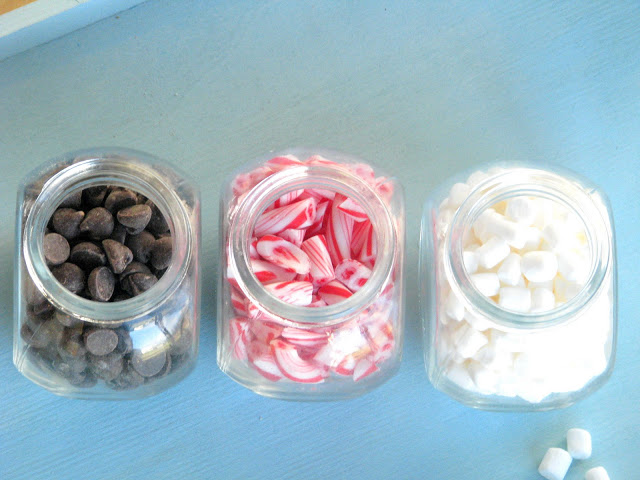 Now for the fun toppings!
Chocolate chips, broken candy canes, and micro marshmallows. Not mini…micro. They are so tiny and fun! My friend got us a bag of these from a local Amish market. They are perfect for cocoa!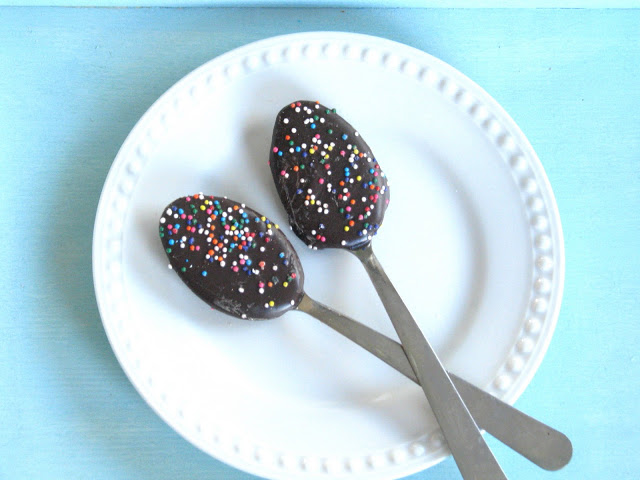 Chocolate dipped spoons.
These are super easy to make. I use the big bars of melting Ghirardelli chocolate that you can get at Sam's Club. I dip the spoons so that both the front and back are covered, and then dip them again, scooping up the chocolate into the spoon so that the bowl of the spoon is full. Then I lay them on waxed paper, add sprinkles and let dry.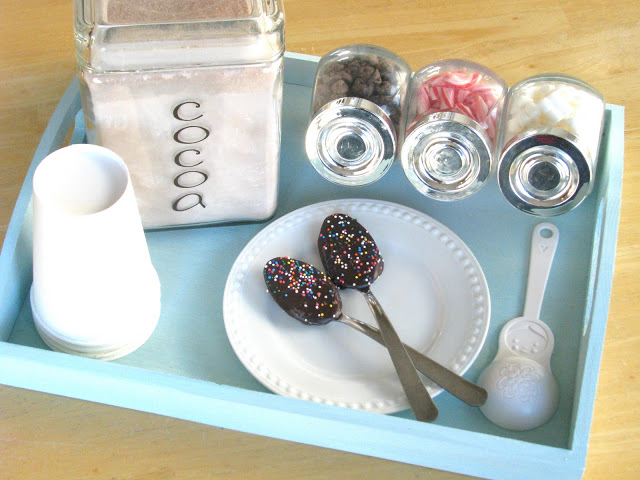 The kids crack me up when they put their cocoa together. They don't just use one topping, they usually feel the need to use a little of ALL of them. Peppermint, Chocolate Chip and Marshmallow Cocoa. I love how the "less is more" approach rarely applies to children, haha!
You might also like…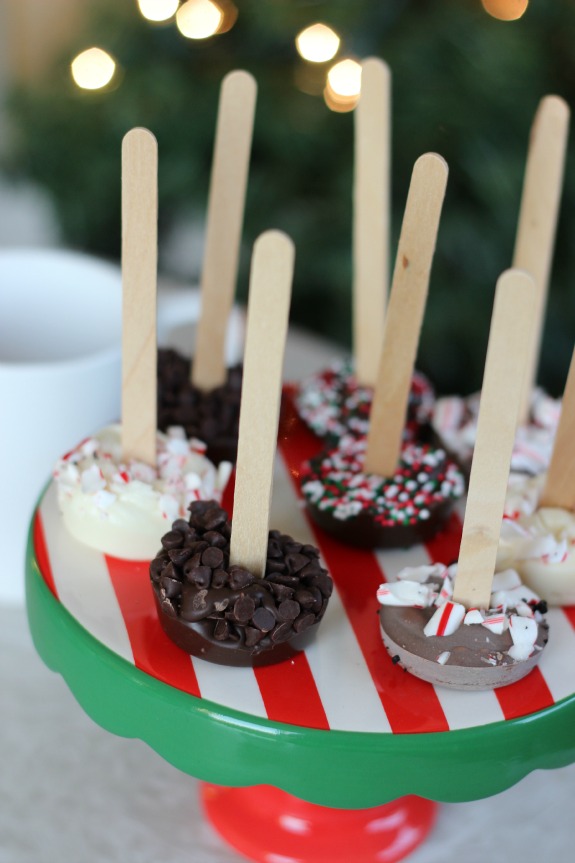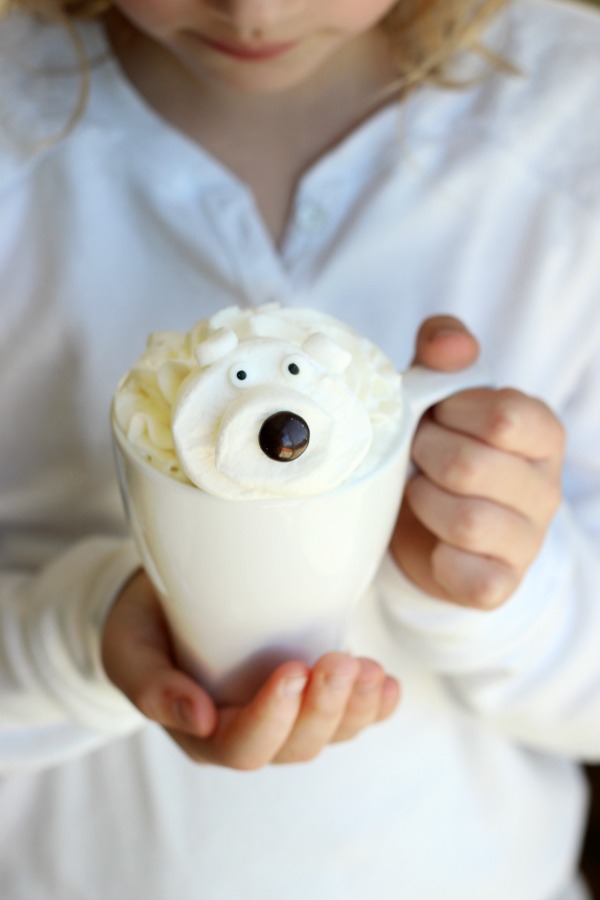 Cuteness overload. This white chocolate cocoa is easy to make and pairs perfectly with our easy DIY polar bear marshmallows!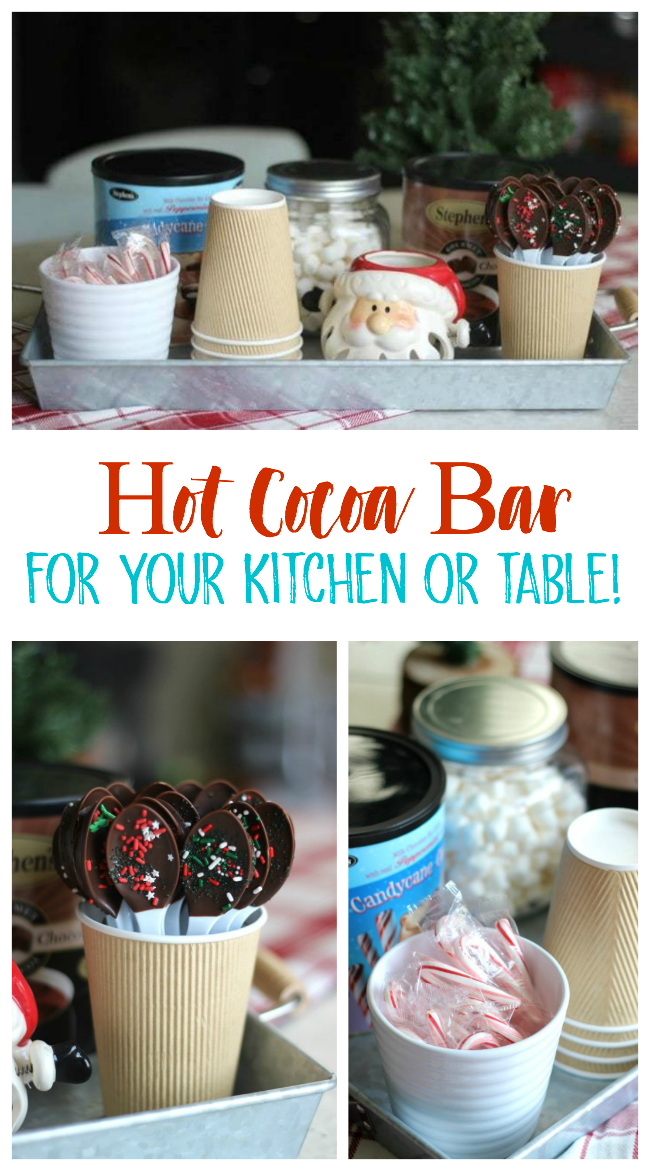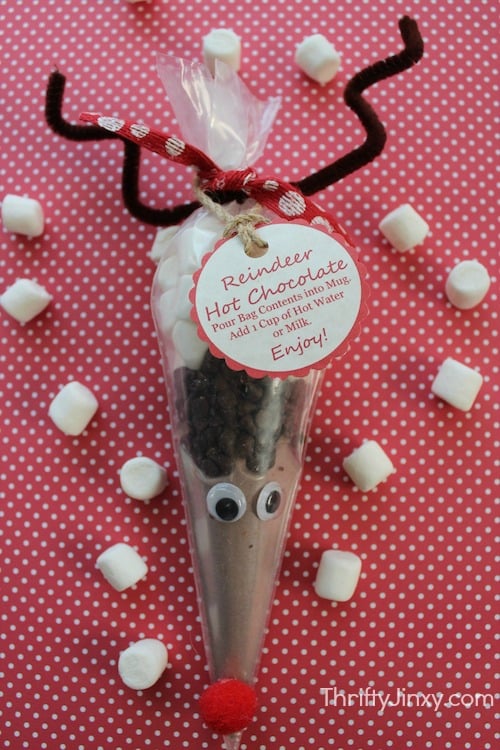 Welcome! I'm Brandy, mother to 5 darling kiddos and a cute black lab named Toby. My husband is in the Coast Guard so we've lived all over the place, turning each house into a home. I love baking, sewing, making cute things with my kids, and sharing what I've learned with all of you!