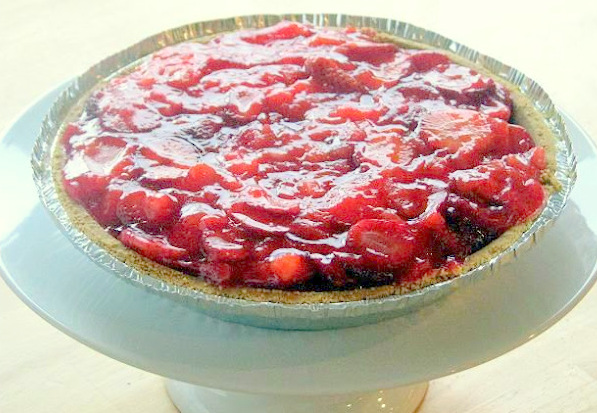 This is one of my FAVORITE pies. My good friend, Stephanie, shared this recipe with me. She always makes two pies at a time and usually gives the second one away. We've were the recipients of the second pie a couple of times when we lived in Ohio.
 
I like this recipe because it isn't sickeningly sweet like the strawberry glaze usually used in pies. It doesn't taste like sugary syrup…it tastes like strawberries.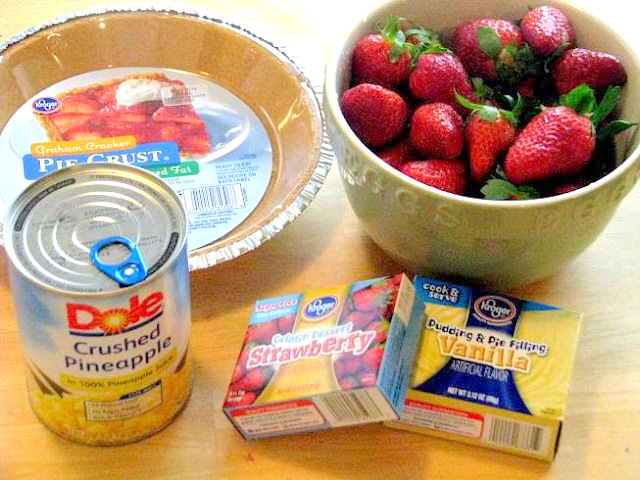 I made one pie, but this recipe is for two.
1 large can of unsweetened crushed pineapple.
2 pkgs of cook-n-serve vanilla pudding mix (regular box, not the big ones)
2 pkgs of sugar-free strawberry gelatin (regular box, not the big ones)
2 containers of fresh strawberries, 16 oz. each.
2 graham cracker crusts
Keep the juice you drain from the pineapple. Add water to it to make 3 cups. Transfer to saucepan. Whisk in pudding mixes and gelatin until combined. Bring to boil; cook and stir for 1-2 minutes or until thickened. Stir in pineapple. Remove from heat; cool for 10 minutes.
In the meantime, slice strawberries. Add them to the pudding/gelatin mixture. Toss gently to coat.
Pour into crusts. Chill.