Looking for a super fun gift idea?  Fill with a small crate with a variety of bottled sodas for a root beer sampler or soda sampler! Includes printable guide to tuck inside the crate. This post was originally shared in 2010 and now includes a free printable.

Watch our step by step video!
Soda and Root Beer Sampler Gift
I always have the hardest time coming up with fun gifts for my husband. He doesn't "need" anything, he usually just buys what he wants, so when it comes to gifts I usually try to go homemade if I can. This soda sampler isn't completely homemade, but different. He loves his soda. And root beer is a favorite so I made him a root beer sampler and it was a hit! I also put together a soda pop sampler with a variety of colorful bottles and flavors.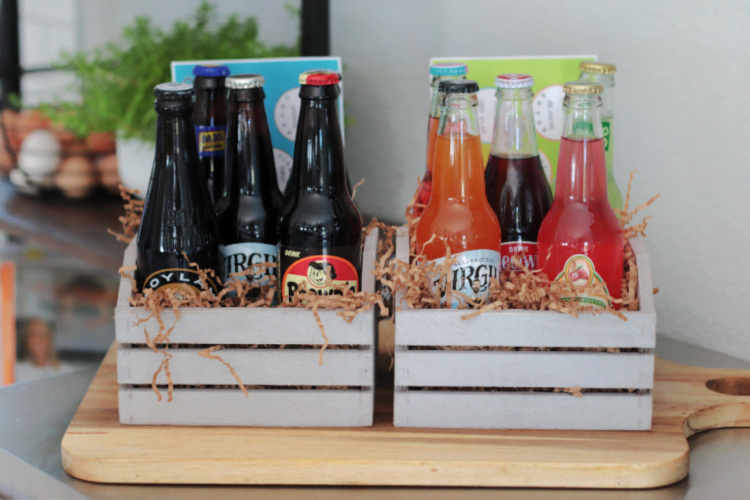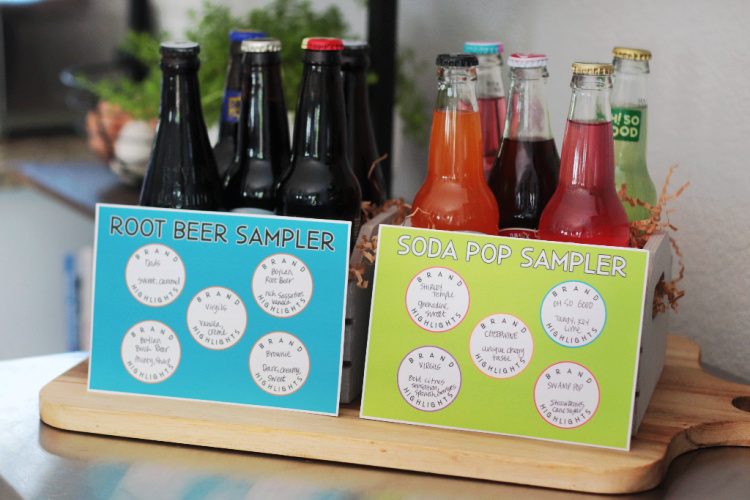 Wouldn't this be a great gift for Father's Day, Teacher Appreciation Day, a birthday or graduation gift? Such a great gift for a guy teacher, right?
Fill with a variety of soda pop bottles, root beer, or other beverages! I created a
printable guide that you can tuck inside
the crate if you'd like. It's basically a guide that you can fill out to show what flavors are inside, and what they taste like. You know—just to act like we're fancy.
The easiest way to find out what the sodas taste like (since you don't want to open all of them just yet) is go do a quick google search. "What does Virgil's root beer taste like?" Apparently it has more of a vanilla flavor than some. You can write that down on the guide under the brand name.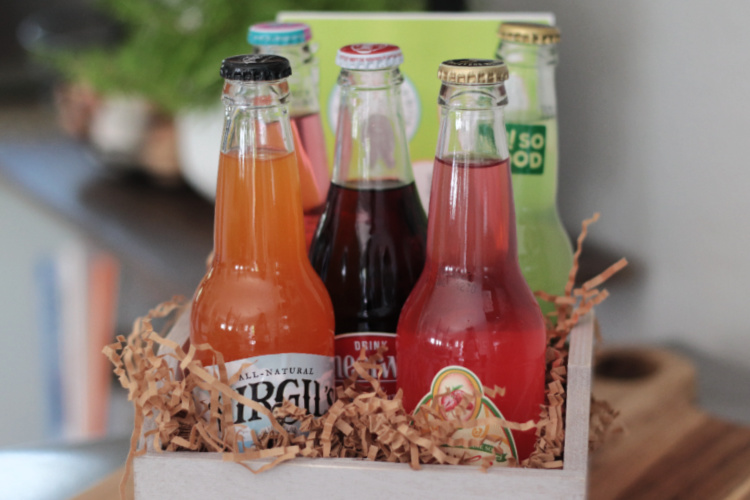 Best Place To Find Bottled Soda
There are a few places that sell a variety of bottled soda flavors, but Cracker Barrel is my favorite because they sell individual bottles instead of 6 packs. If you're only making one or two crates this is the way to go.
Sampler Crate
I found the crates at Walmart (in the craft section) for $4.97 and they are PERFECT for these sampler gifts. Each crate holds 5 bottles.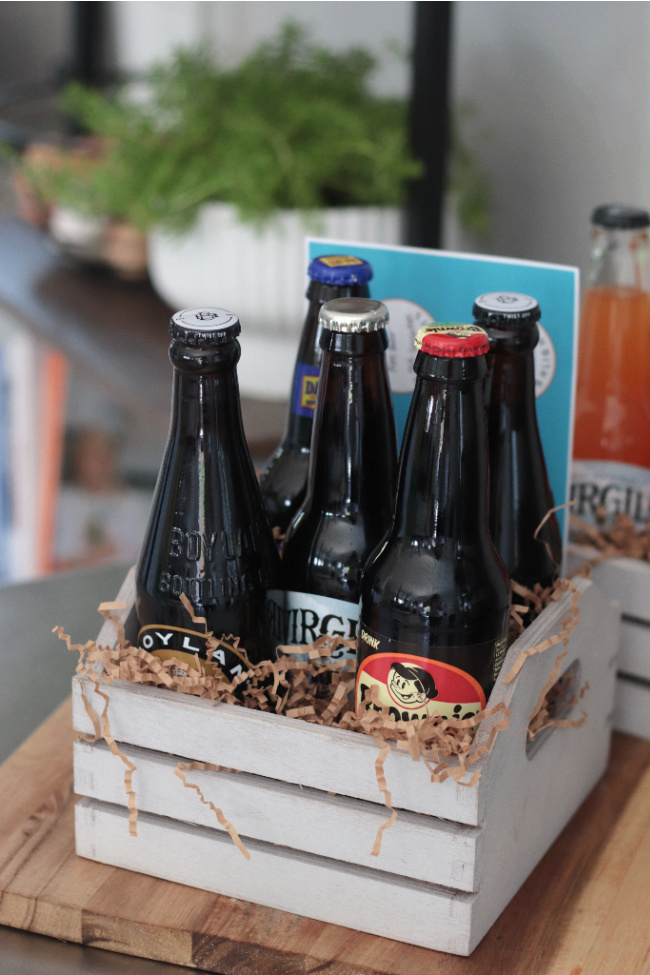 Root Beer Sampler
The root beer sampler includes a bunch of fun flavors! I even found a brownie caramel flavored root beer and a birch beer to try.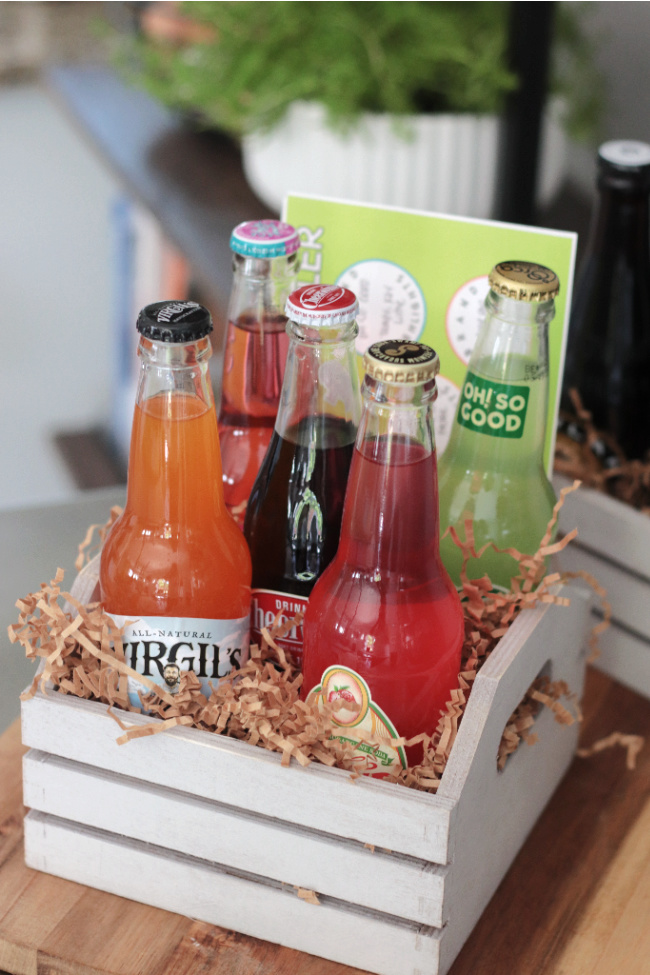 Soda Pop Sampler
It was hard to narrow down the flavors to include in the soda pop sampler, but I ended up with a Shirley Temple, a cherry cola, strawberry, key lime, and orange flavor to sample.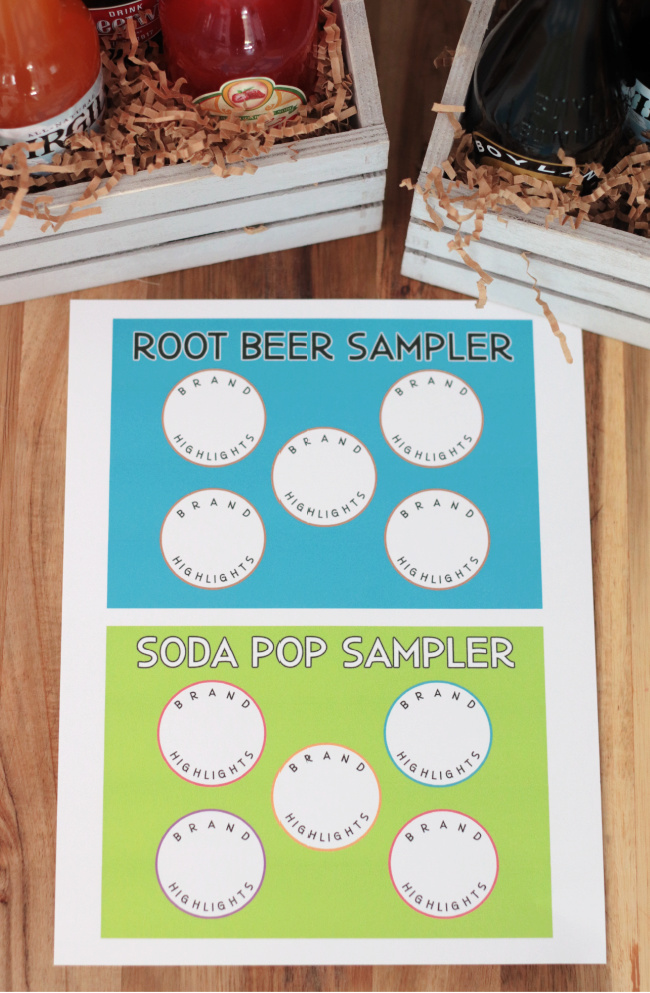 Printable Guides for Root Beer Sampler and Soda Sampler (CLICK HERE) 
Welcome! I'm Brandy, mother to 5 darling kiddos and a cute black lab named Toby. My husband is in the Coast Guard so we've lived all over the place, turning each house into a home. I love baking, sewing, making cute things with my kids, and sharing what I've learned with all of you!