An easy DIY root beer gift idea for Dad! A small crate filled with an assortment of root beer bottles! Can be swapped out for other varieties of soda or bottled beverages to try. Don't forget a sampler list with the names and varieties so that he can mark the ones he likes the best! This post was originally shared in 2010.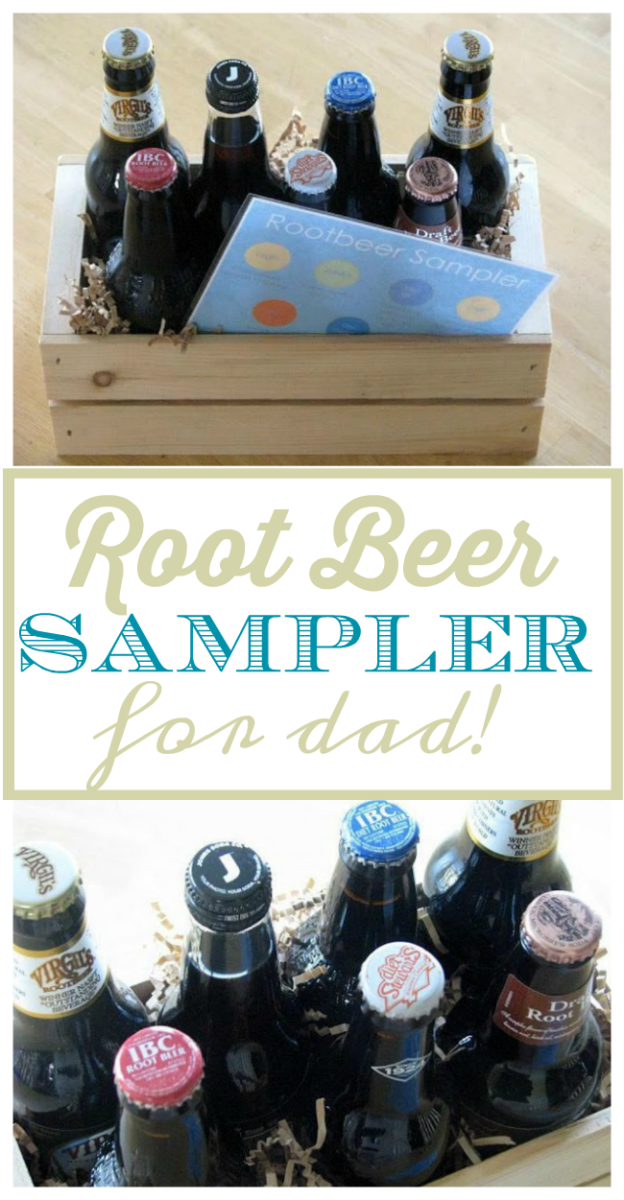 I always have the hardest time coming up with fun gifts for my husband. He doesn't "need" anything, he usually just buys what he wants, so when it comes to gifts, I usually try to go homemade if I can. This root beer gift idea for dad isn't completely homemade, but different. He loves his soda. And root beer is a favorite so I made him a root beer sampler!
I put this together for his birthday one year, but it is also a fun gift idea for dad for Father's Day or Christmas.
Root Beer Gift Idea for Dad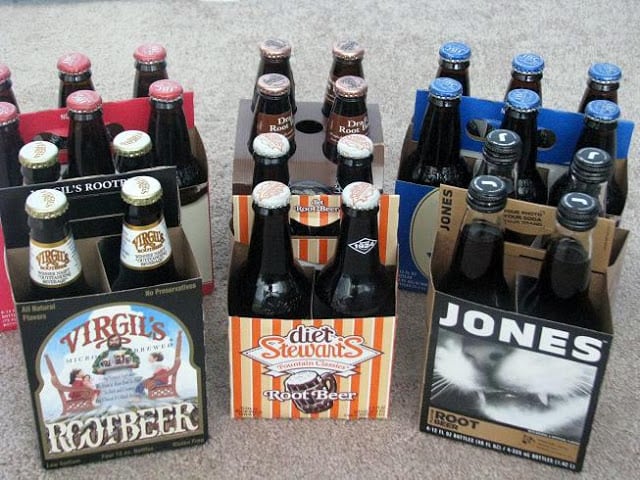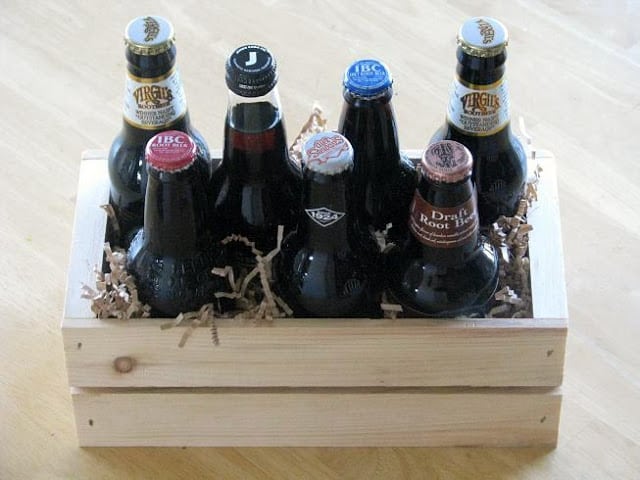 Where can you find a variety of root beer bottles for this gift?
I purchased 6 different types of root beer. 2 at Walmart, 2 at the Whole Foods Market, and 2 at Kroger's. I anticipated doing 8-12 different types, but at $3.50-$5.00/pack, that would have been too expensive for what I was going for. I wish you could just buy 1 bottle of each kind! But it's ok, I don't care for soda much except for root beer, so the extras will go in the mini fridge downstairs. I may even make another pack like this to give to my dad or brothers this year when we go out west in December. Who knows, but it won't go to waste 🙂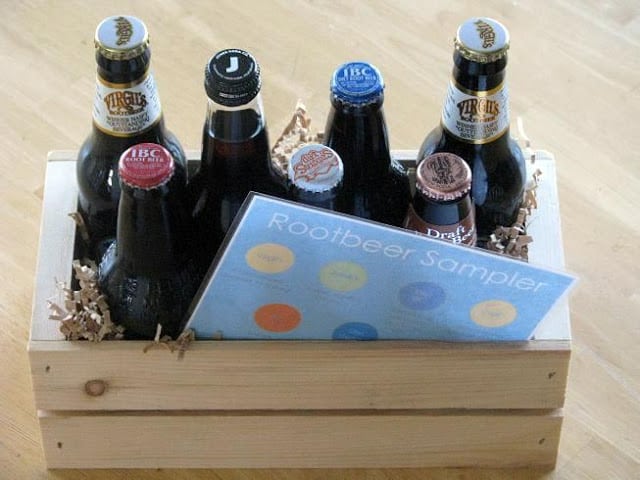 I made a card that labeled each kind in order of where it was placed in the crate and gave a brief description of each brand. I found the small CD crate at Joanns.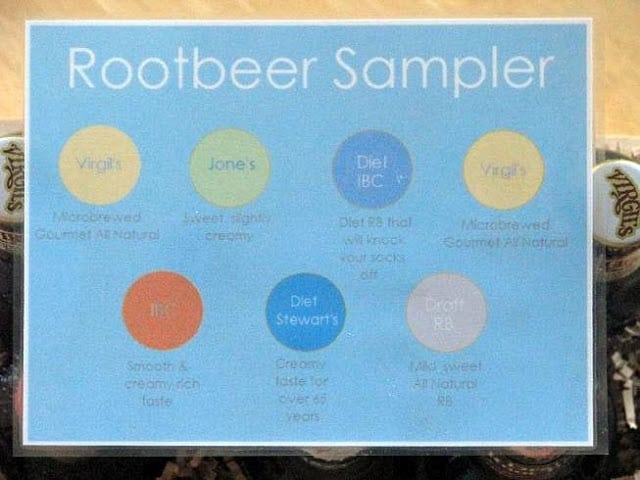 I think it turned out great and it was a lot of fun shopping for the bottles. Aaron helped me keep an eye out for bottled root beer in the stores, except he kept finding brown bottles with other beverages in them…not what we were looking for. I wish there were as many varieties of root beer as there were of the other bottled brown stuff!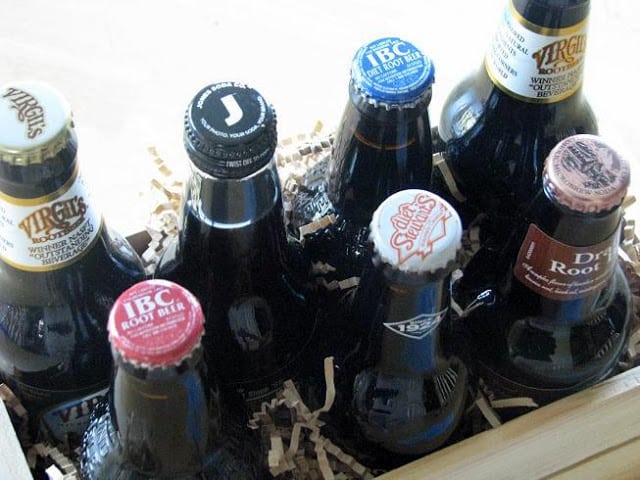 If you liked this gift idea for dad you might also like…