Here's a fun Father's Day candy gram that the kids will love putting together for Dad! A quick and easy gift idea that is as fun to read as it is to eat!
Does your dad like rootbeer? Here's a Father's Day rootbeer sampler that my might love!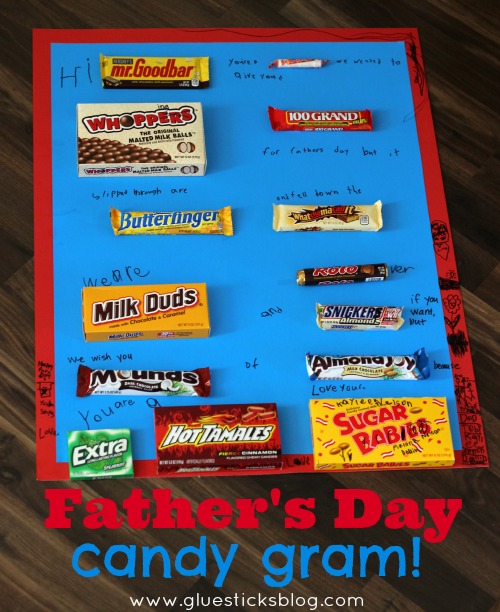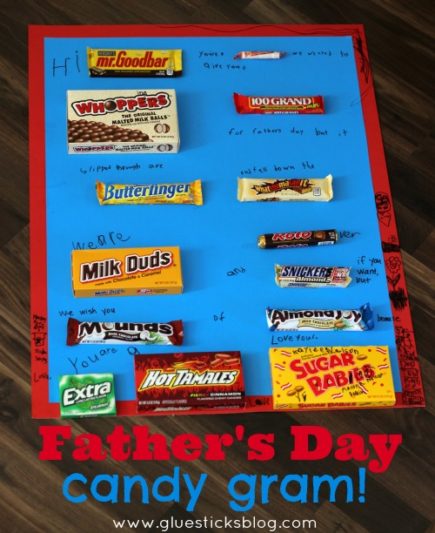 Father's Day Candy Gram!
Here is a really quick post on the candy gram we made dad for Father's Day this year! It was so quick to put together and the first time the kids had ever seen one. They thought it was pretty much awesome. And why wouldn't they? It's made out of candy! I used a permanent markers and added letters or crossed out letters on the candy packaging to make it fit.
Candy Gram Shopping List:
Poster Board
Mr. Good Bar
Smarties
Whoppers
100 Grand
Butterfinger
Whatchamacallit
Milk Duds
Rolos
Snickers
Mounds
Almond Joy
EXTRA gum
Hot Tamales
Sugar Babies
Instructions
Hot glue the candy bars onto the poster board, leaving enough space to add the candy gram phrase. You can use our phrase or come up with your own! Use a permanent marker to add the phrase.
Father's Day Candy Gram Phrase
Hi Mr. Goodbar! You are a Smartie. We wanted to give you a Whopping 100 Grand for Father's Day, but it slipped through our Butterfingers and fell down the Whatchamacallit. We are Milk Duds! Rolover and Snicker if you want to, but we wish you Mounds of Almond Joy because you are an Extra Hot Tamale. Love, Your Sugar Babies.
You might also like…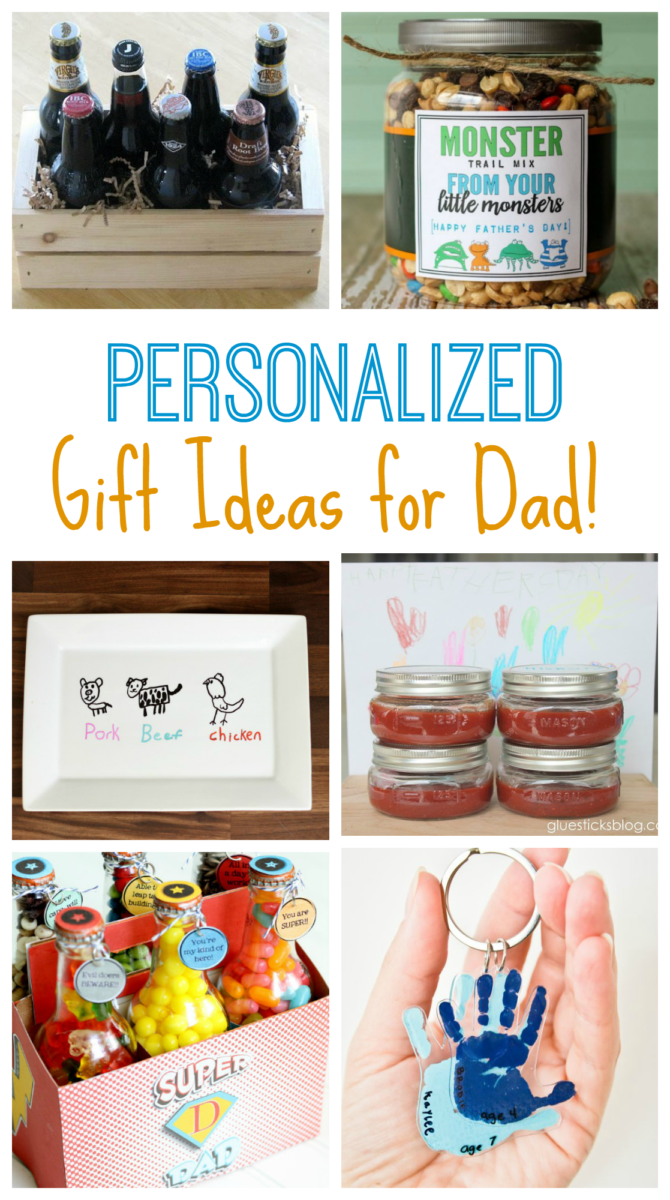 A collection of personalized gift ideas for Dad! Snack mixes, photo gifts, soda pop gift ideas, homemade BBQ sauce and more!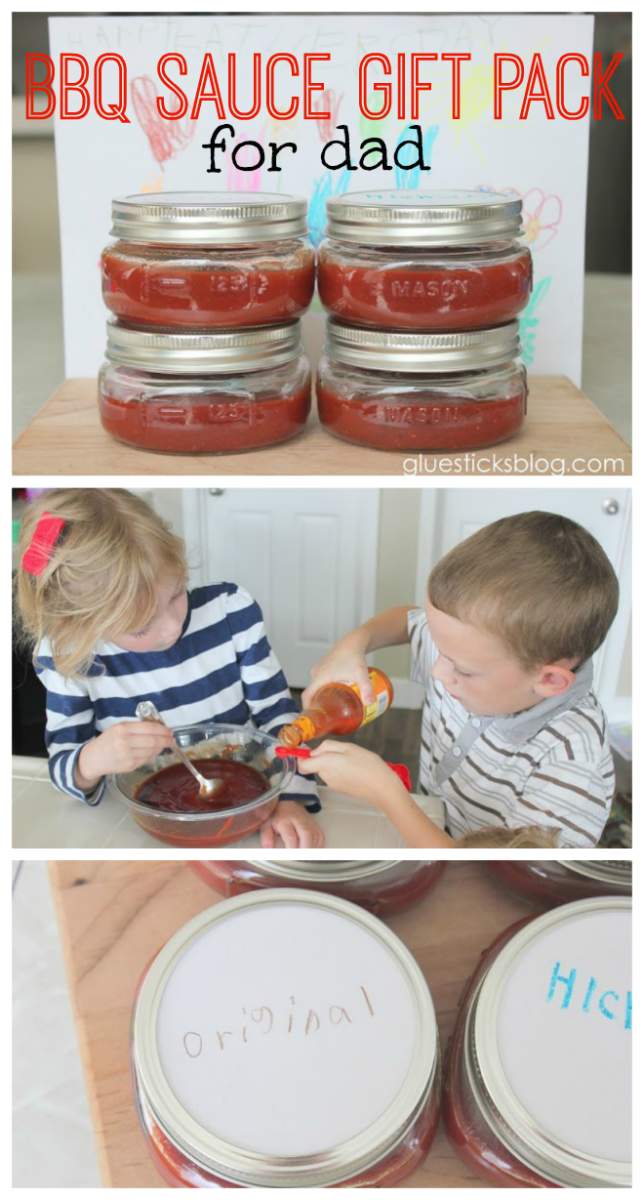 Homemade BBQ Sauce Father's Day Gift
Make Dad an assortment of homemade BBQ sauces using this basic BBQ sauce recipe. Add liquid smoke, honey, or steak seasoning to create different varieties of BBQ sauce then package them up in Mason Jars!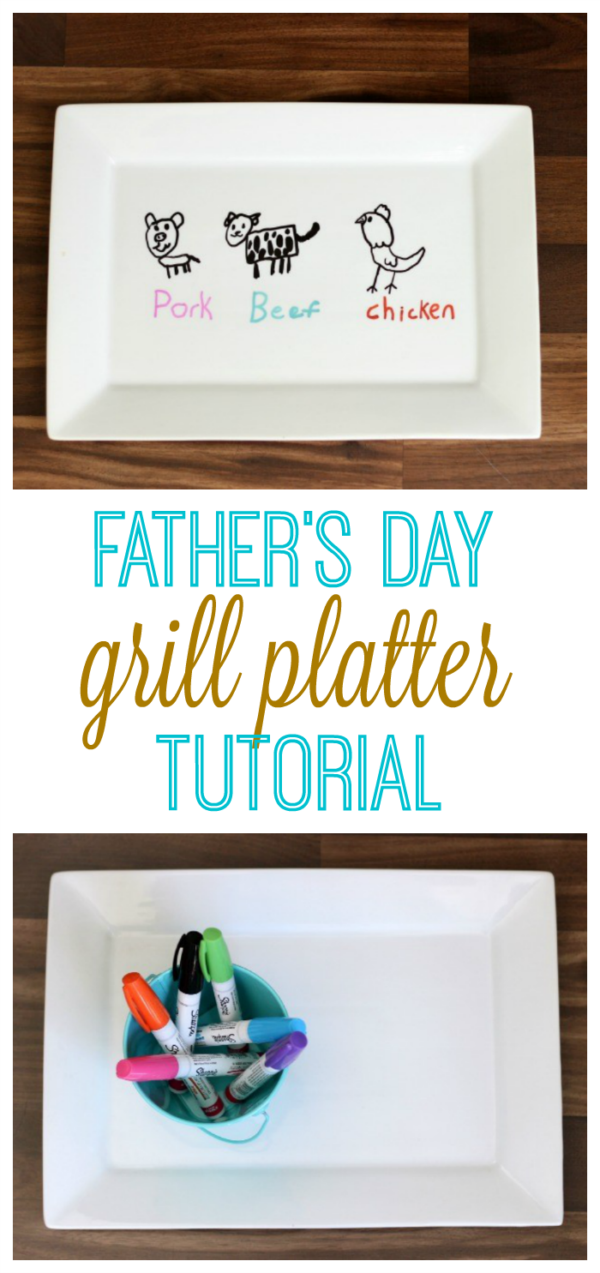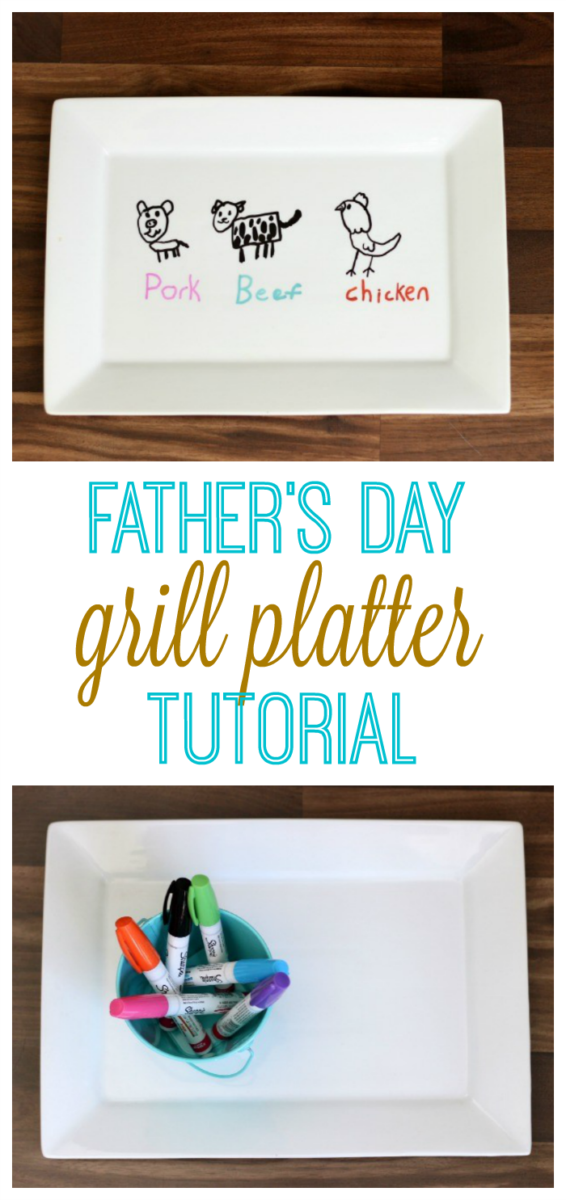 Personalized Grill Platter for Dad
Create a personalized gift with oil based Sharpie pens! Decorate porcelain platters, bowls, or mugs for a one of a kind Father's Day gift this year! We made a darling grill platter and baked it in the oven to set the paint. Make sure to hand wash it to make it last!
Here's another fun gift idea for Dad! A darling monster trail mix from Lil' Luna.