Create a personalized gift with oil based Sharpie pens! Decorate porcelain platters, bowls, or mugs for a one of a kind gift this year! We made a Father's Day grill platter and baked it in the oven to set the paint. Make sure to hand wash it to make it last!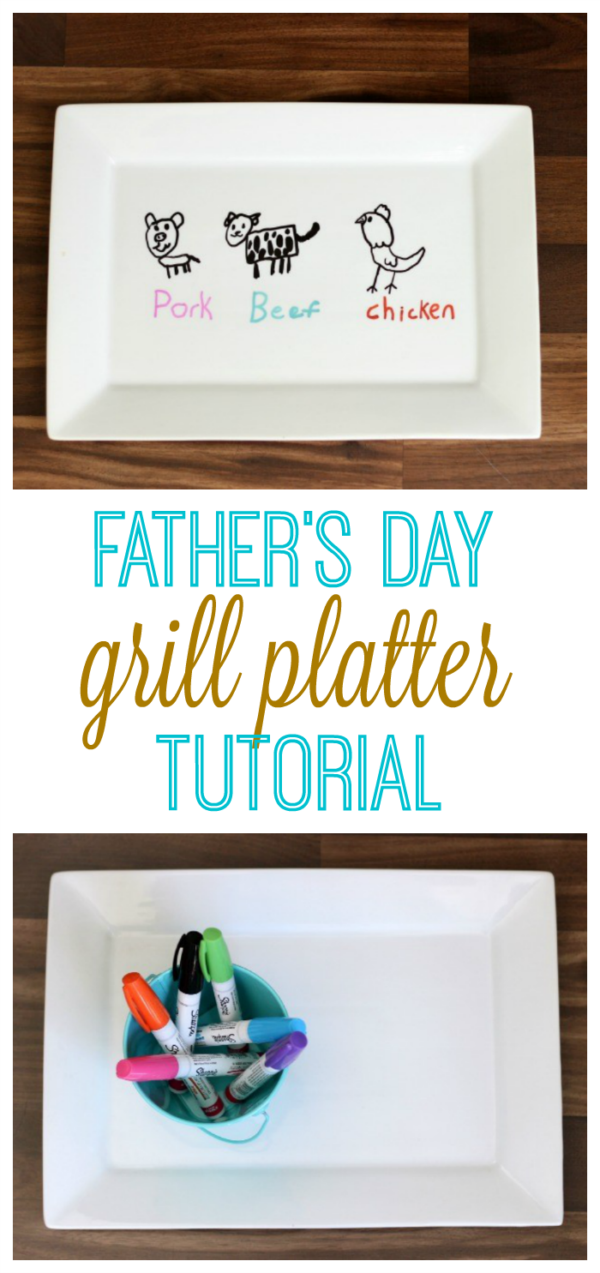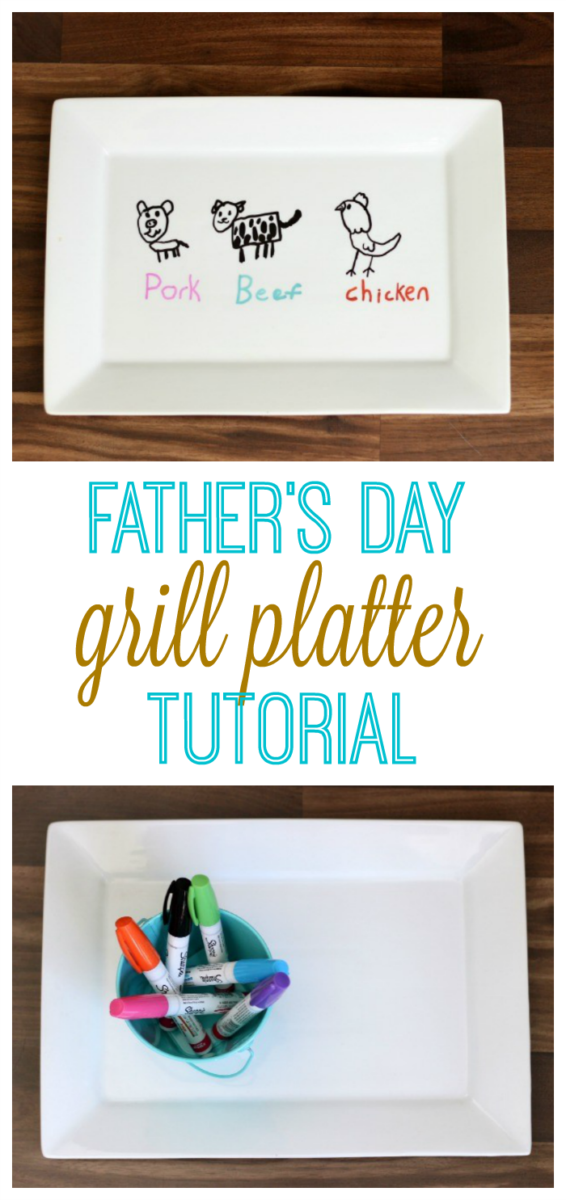 The daddy in this household is the master of the charcoal grill. We love when we see him get out chicken from the freezer because it means that a delicious dinner is coming (one that I don't have to make, yay!). For Father's Day the kids made him a platter for his grilled meats. He usually grabs two dinner plates to put the finished meats on so having a nice big platter will be nice (and the fact that it is decorated makes it even better!).
The kids and I made this platter and am so happy with the results! I was skeptical with how the pens would hold up after baking or how the colors would change after reading way too many tutorials and comments with mixed results.
The verdict?  The colors held up very well with minimal changing, and the platter has held up to being washed! I even scratched the paint surface with my fingernail with no chipping or flaking off. Only time will tell as far as durability goes, but I intend to only hand wash it just to be safe.
Father's Day Grill Platter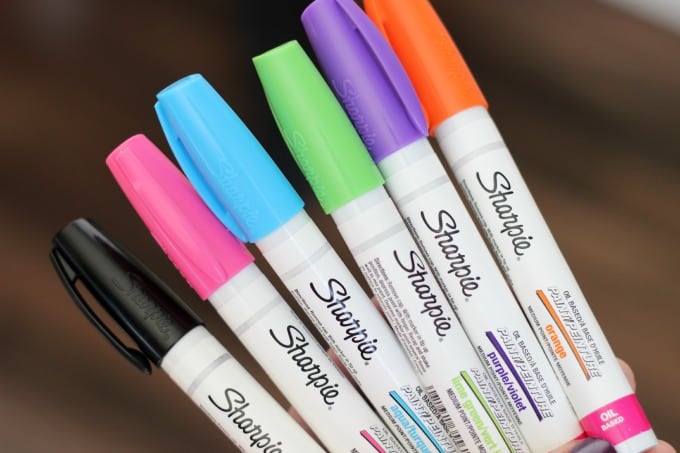 Supplies:
Oil Based Sharpie Pens (I bought mine here)
Porcelain Platter (Better Homes and Gardens from Walmart $9.97)
Rubbing Alcohol
Paper Towel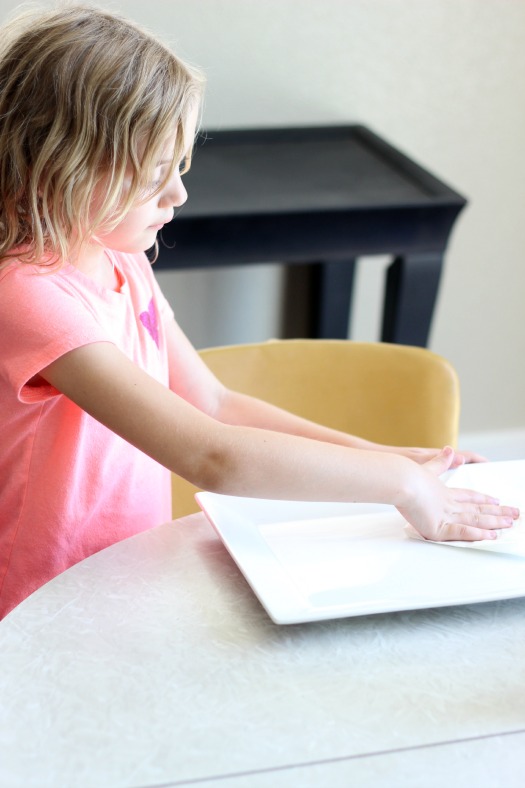 Steps for Making a Personalized Grill Platter
Wipe the surface with rubbing alcohol. This removed any debris or oils from our fingerprints. The cleaner the surface is, the better the paint will stick.
2. Decorate with Sharpie Oil Based Pens.
We used a porcelain platter from Walmart. If we made a mistake we just wiped it off with rubbing alcohol and started again. Good as new!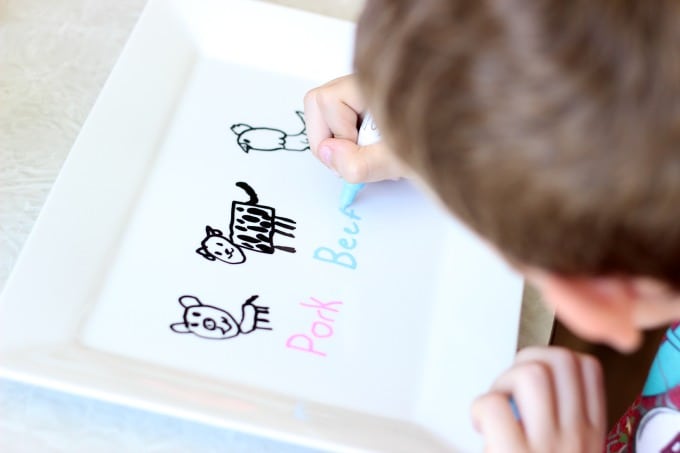 NOTE: These paint markers are non-toxic, but not marketed as food safe. Since this is a platter that will not get daily use or be washed in the dish washer I'm not worried about placing chicken legs or burger patties on it.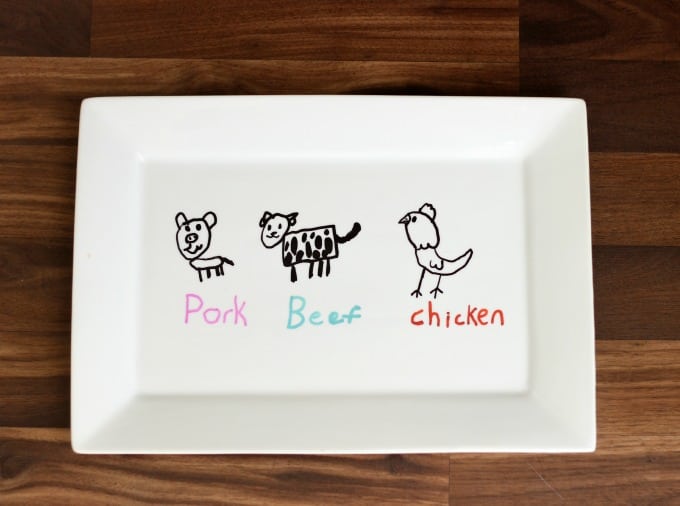 3. Let it dry for a few hours (although waiting 24+ hours is best) then placed it in a cold oven.
4. Heat 350 degrees and set a timer for 30 minutes. After baking leave the platter in the oven, turn the oven off and allow it to cool completely. This will take a few hours.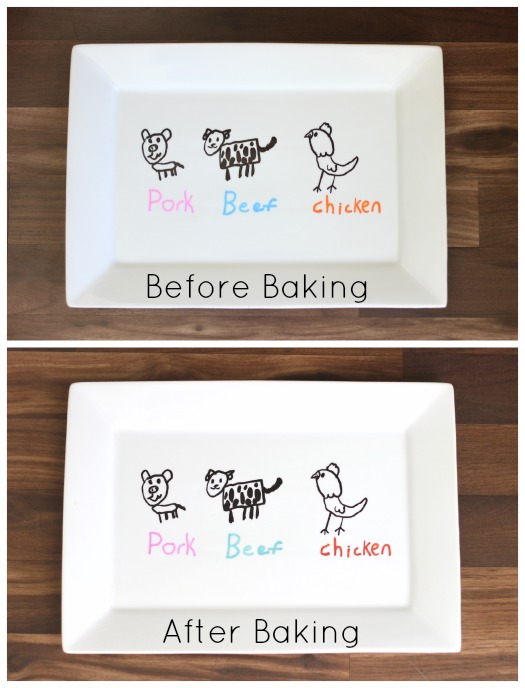 The photo above shows how the colors reacted during the baking process. As you can see the two of the colors changed. The orange looks more of a red-orange now and the blue has a slight hint of green in it, but I am still very happy with the results.
I found these sites helpful in coming up with my baking and drying times.
Something Turquoise & Craftaholics Anonymous
Update: 04/18—It's been 3 years and our gill platter still looks great! Remember to ALWAYS hand wash these kinds of projects. 3 of the letters in the word "chicken" flaked away so I touched them up this year. We are so happy with how this turned out and my husband still loves it.
You might also like…