These quick and easy gingerbread cookie boxes are made out of COOKIES! Fill with small candies and close with the cookie lid for a fun holiday favor.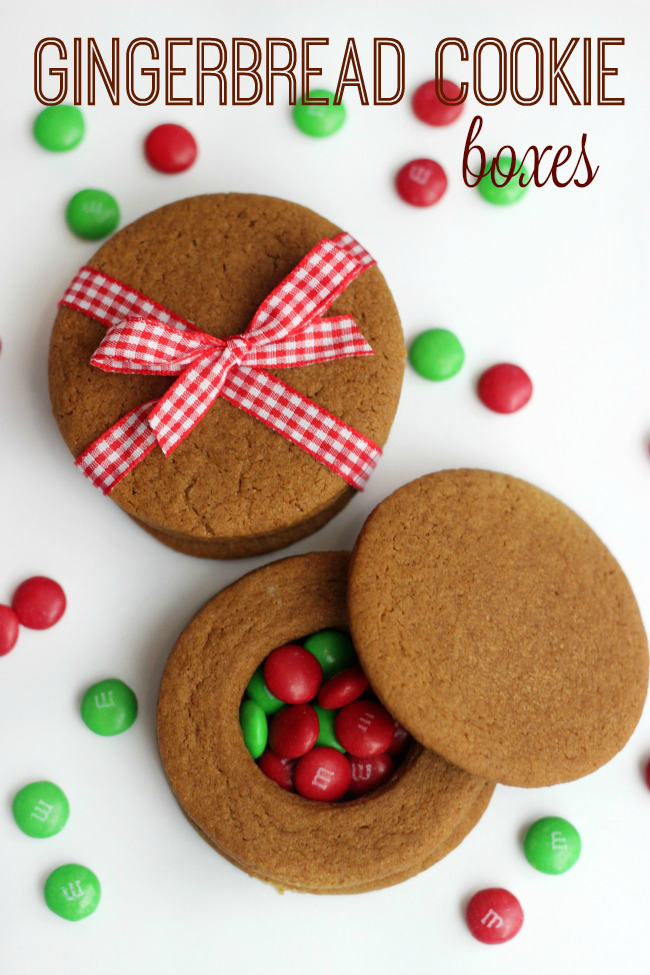 Gingerbread Cookie Boxes
My girls and I like watching all of those mini cooking videos on Facebook. They are fun to watch, but we don't find ourselves replicating many of the recipes. This video, however, is chalked full of holiday treats that are super cute and do-able! I asked them which one they'd like to make first and it was a unanimous, "Cookie Boxes!". And so we made some!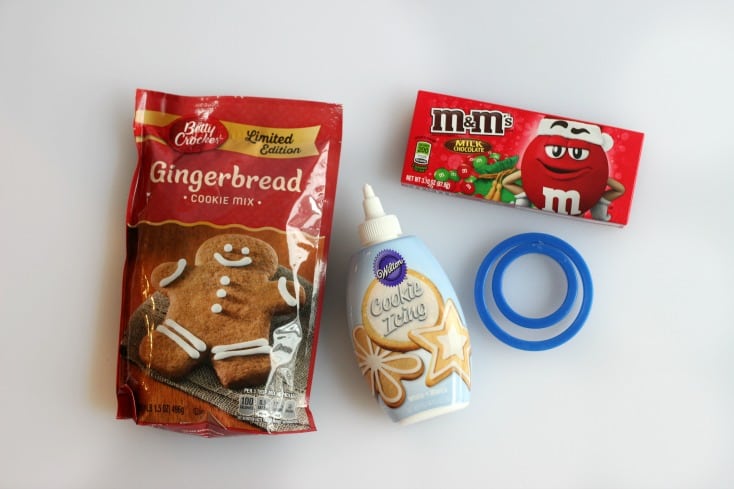 We kept it quick and easy with a gingerbread cookie mix. I buy a bunch of these as soon as they hit the shelves in November. Gingerbread is my favorite and I think that this mix tastes just as good as homemade dough. I also bought a bottle of
cookie icing
at Joann's with a 50% coupon.
Gingerbread Cookie Box Instructions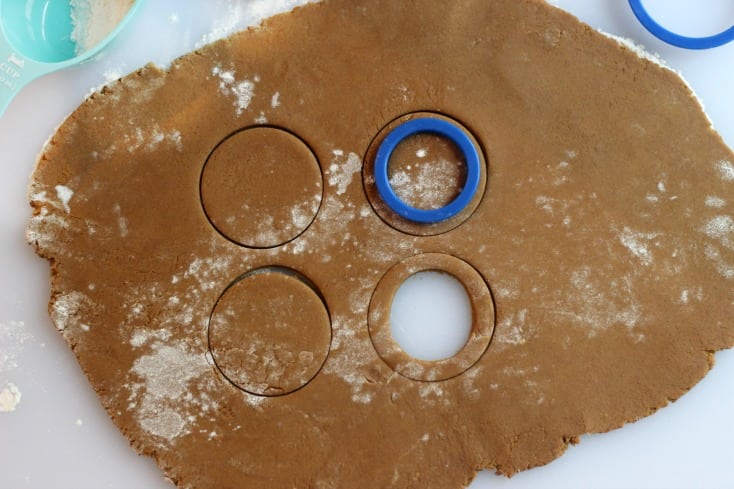 Step 1: Bake cookies.
For each box you'll need two solid circles and two rings. Bake the cookies and let them cook completely.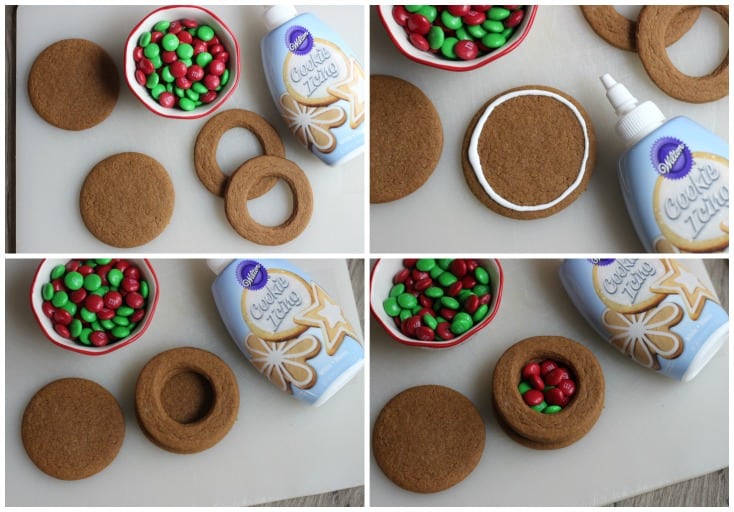 Step 2: Place a solid cookie on your work surface and add a ring of icing.
Step 3: Lay one of the ring cookies on top, add more icing, and the the next ring cookie.
Step 4: Let the cookie boxes sit until the icing has had a chance to harden.
Step 5: Fill with M&Ms and add the lid (no icing necessary for the lid)!
We made four of these and used the extra cookie dough that was inside of the cookie rings to make other fun shapes. The nice thing about gingerbread is that it doesn't go stale quickly. These boxes will last up to 5 days and still taste great. Far longer than sugar cookies.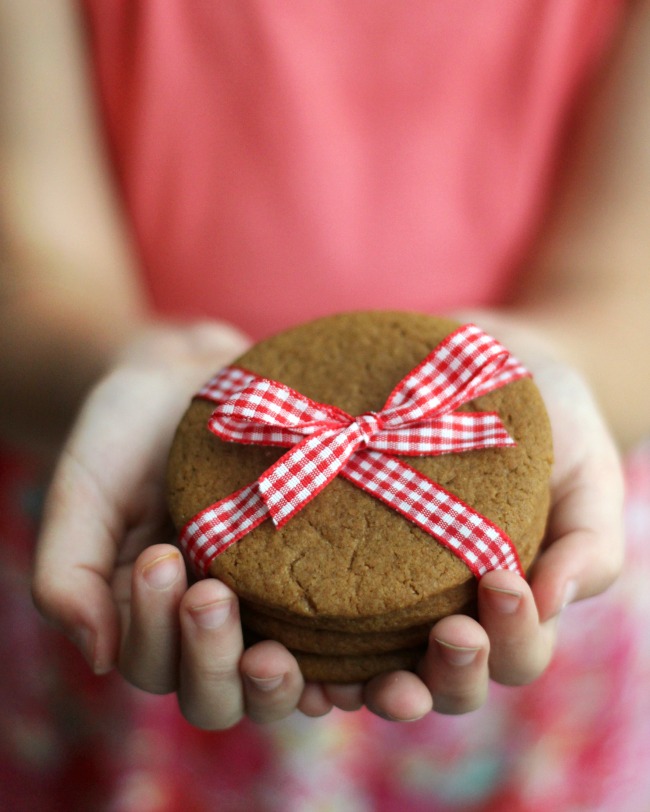 If you liked these gingerbread cookie boxes you might also like…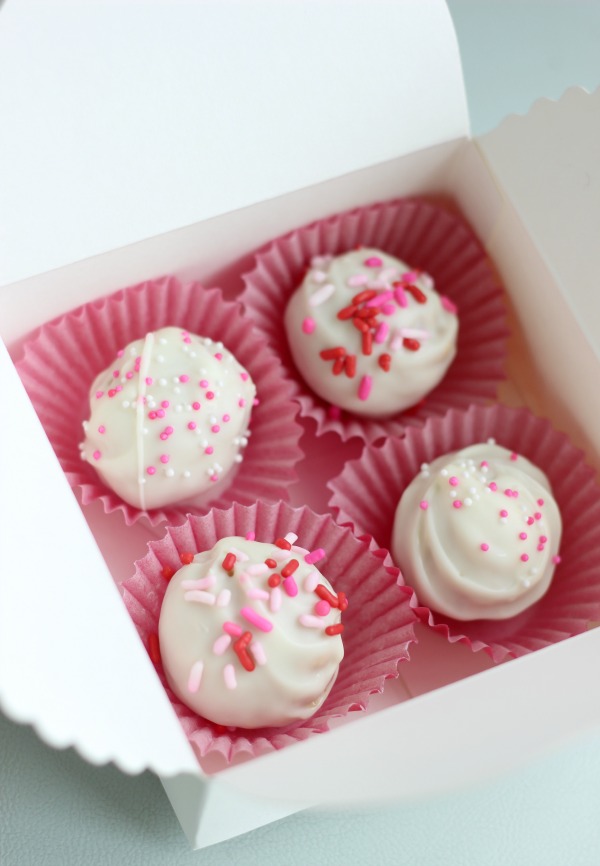 White Chocolate Peanut Butter Truffles
White chocolate, peanut butter and Rice Krispies combine for these super easy truffles! Word of caution: you will eat way too many.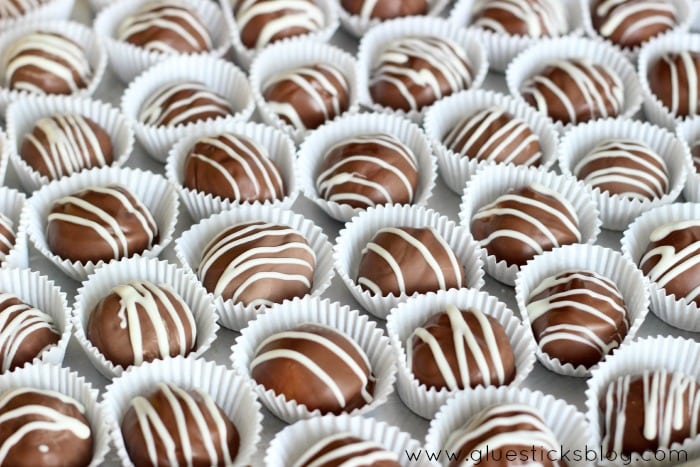 These truffles are as easy as 1-2-3! Roll, Dip, and Let set up! These caramel chocolates are so simple to make and make great neighbor gifts during the holidays!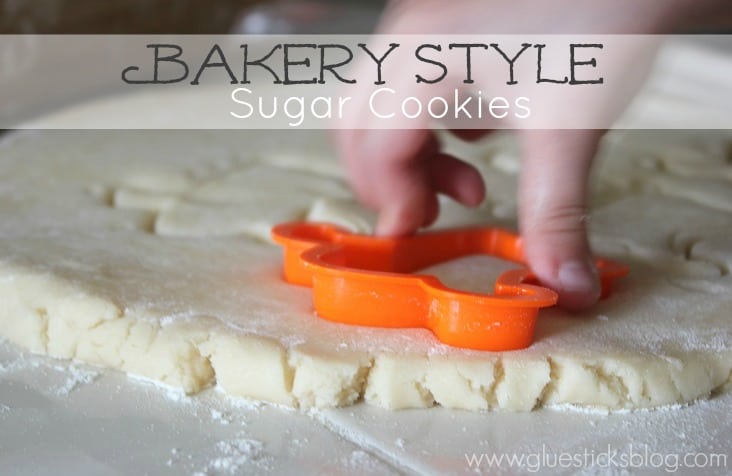 My all time favorite sugar cookie recipe and the only one that I use. Every time I make these I get asked for my recipe. So here it is. The secret ingredients? Corn starch, shortening, and almond extract. A winning combination for flavor and texture. Do not skimp on the almond extract, it makes all the difference in flavor.