A make up holder tutorial that hangs inside of a medicine cabinet! A functional and cute space saver to keep bathroom counters clean.
This is what my make-up has been in since we moved here 3 years ago. No organization whatsoever. Usually it isn't an issue since I don't wear much make-up, but when I went to clean it out one day I noticed a couple of pairs of earrings that I didn't know were in the bottom along with some old mascara. It's a small bag and was already crowded without having useless make-up in it so I decided to try something new.
Hanging Make Up Tutorial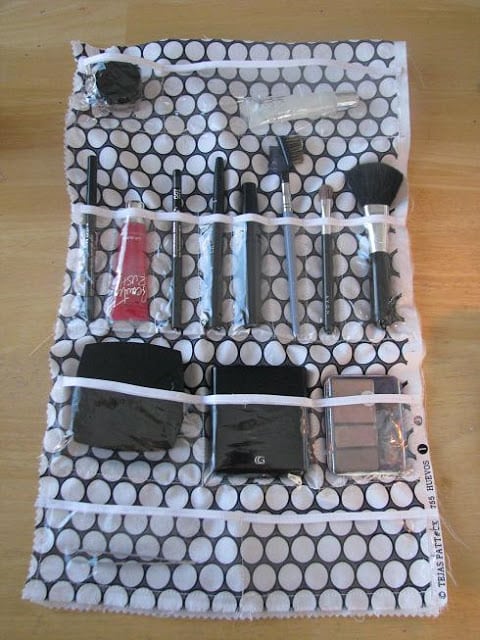 I cut two pieces of fabric (one for the front and one for the back) to fit the space on my medicine cabinet. I also pinned areas for pocket placement. I made sure that the pockets didn't interfere with the shelving in the medicine cabinet so that it would close all the way.
Using extra vinyl from a shower curtain bag in
this project
, I cut pockets and trimmed them with bias tape along the top. I sewed dividers and placed all of my make-up inside to make sure everything lined up correctly. I pinned a couple of bias tape loops to the top for hanging. Then I sewed the vinyl in place to the front piece of fabric, flipped it over and sewed the front to the back fabric with right sides facing and left a small area to turn it right side out.
Then I turned it right side out and top stitched all the way around, catching in the hole that I used to turn the fabric.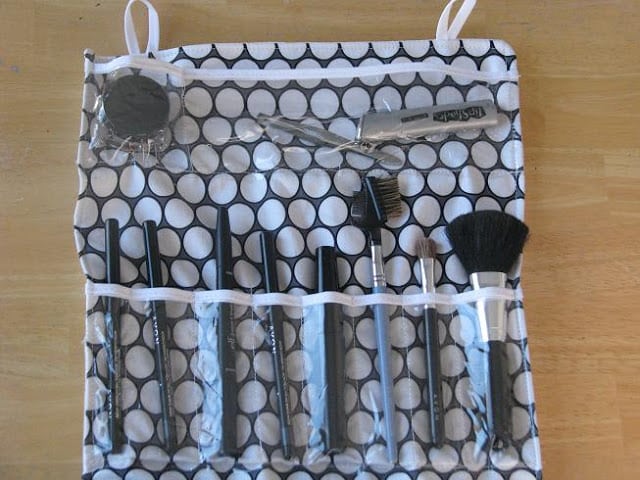 To hang it, I used 3M adhesive hooks. I wasn't sure how they would hold up, but it has been 6 months since I made this make up holder and they are still working perfectly!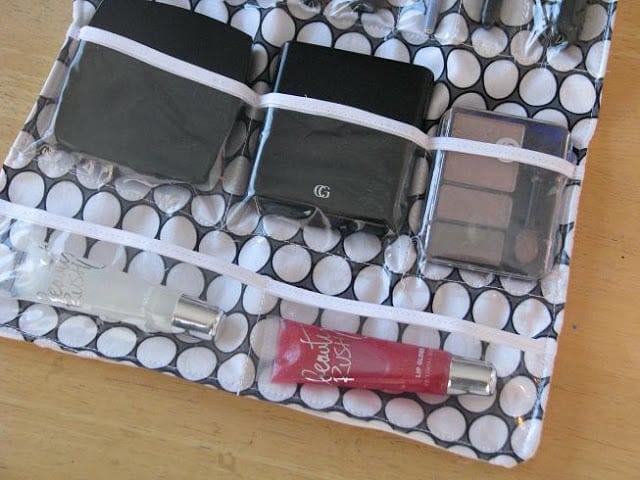 I love my new system. Everything is laid out perfectly, and as if I couldn't get any more low maintenance, it helps me get ready even FASTER. Bonus!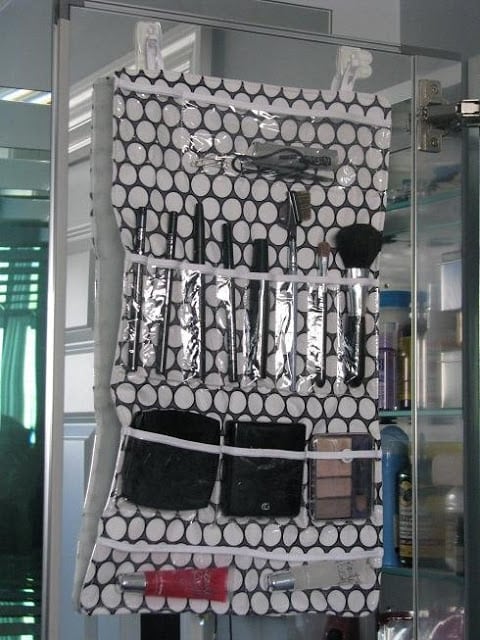 You might also like…