This post was most recently updated on February 3rd, 2020
Make a gorgeous winter berry wreath for your front door with a few supplies from your local craft store. An easy to follow winter wreath tutorial and inexpensive way to add a touch of color and to your home this holiday season!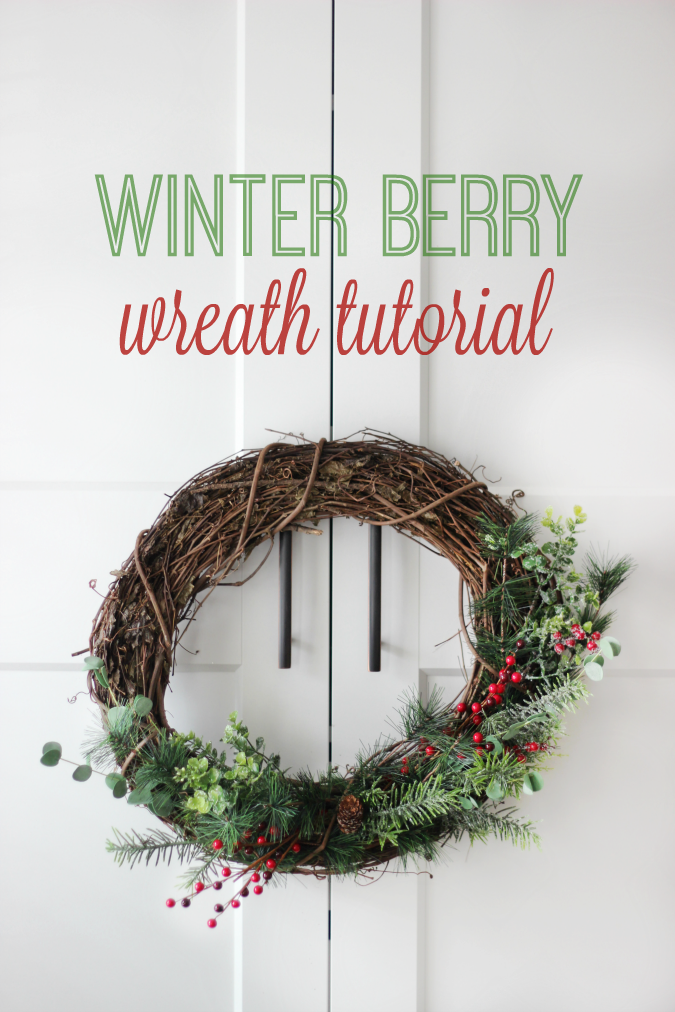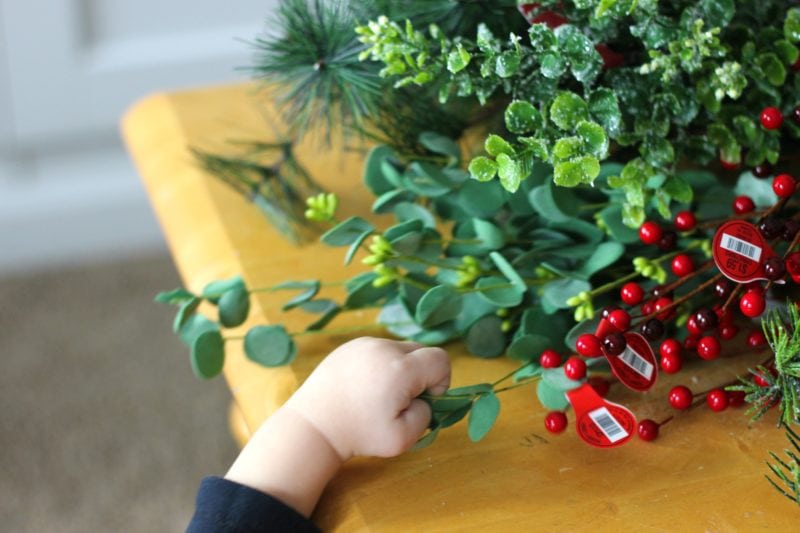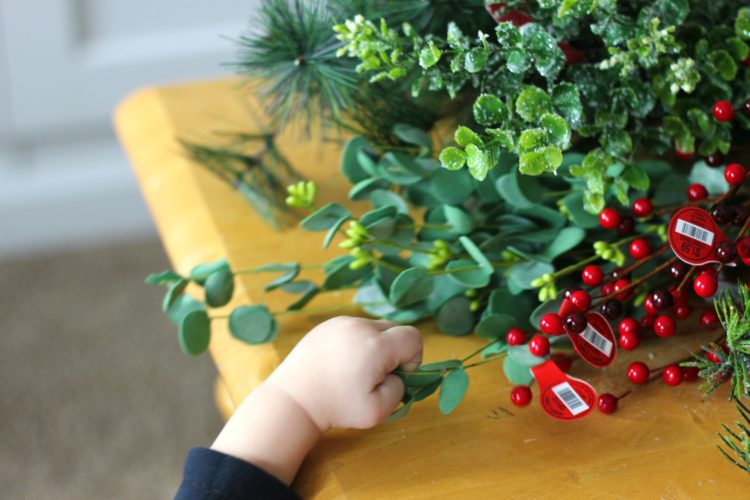 I'm so glad that I have this little guy to keep me company at home for the next 5 years! All of the other kids are in school so he's my sidekick and goes everywhere with me. We decided to make a stop at Hobby Lobby the other day to check out their Christmas decor and I'm so glad that we did!
We had a great time strolling up and down every aisle. All of their floral supplies were 50% off so I gathered some pretty stems and picks and also picked up a wreath base that was 30% off to make a new holiday wreath. I wanted some sort of frosted floral elements and didn't see any that I liked there so on the way home we stopped by Joanns and got a few picks there for 60% off. Wreaths are so pricey to purchase, and can also add up even in price when you make them yourself so finding deals like this was super helpful.
Winter Wreath Tutorial with Evergreen and Berries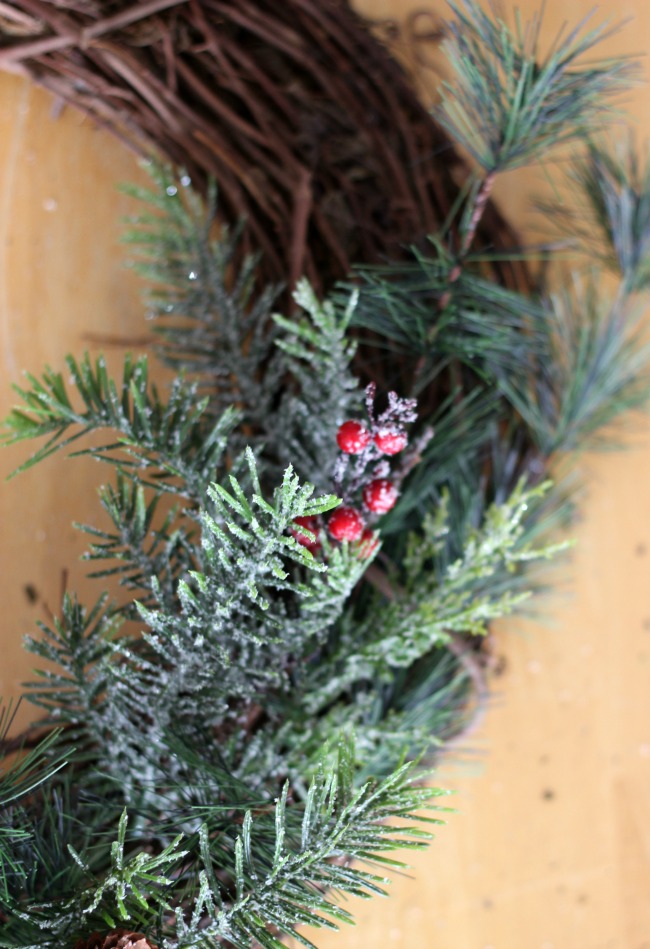 I contemplated adding greenery all the way around my wreath base, but decided to just create a swag affect across the bottom and side. I started by tucking in the large evergreen sections as a base. Using my wire cutters, I trimmed them in a few different lengths. Then I added the frosted boxwood picks and berries.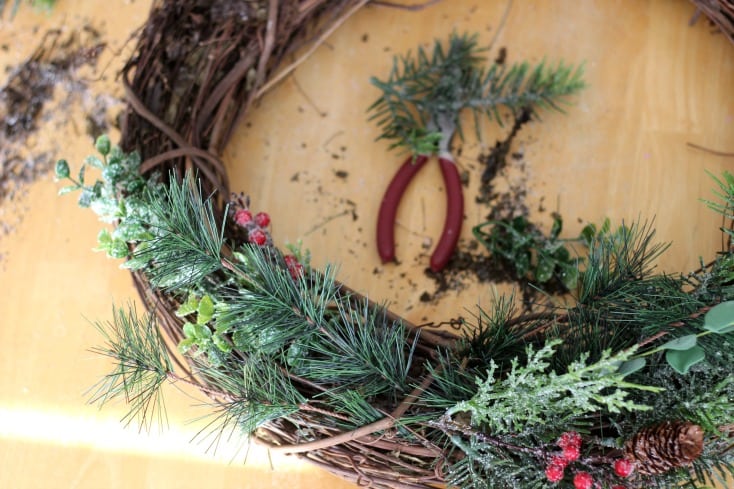 My wreath base was more of an oval shape than a circle so I had it staged in a horizontal position. I also didn't want it to seem super symmetrical so instead of having the greenery and berries covering exactly half of the wreath, completely centered on each side, I had it trailing up the side more on a diagonal.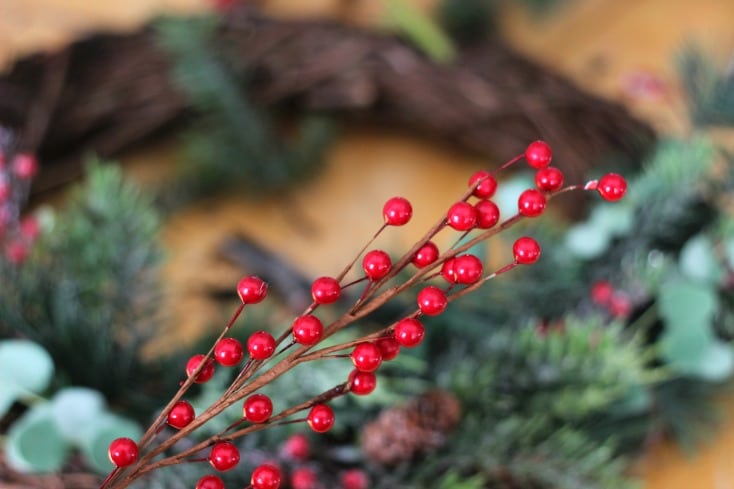 Finally I added a few sprigs of berries and eucalyptus and it was complete!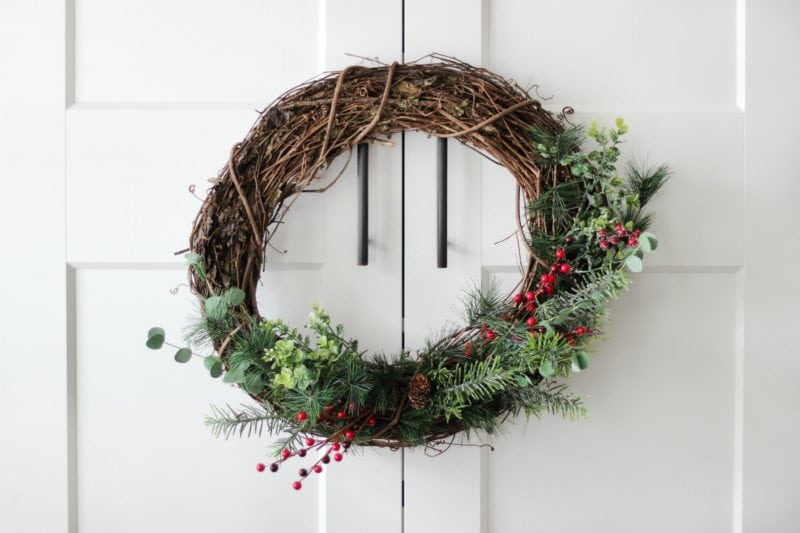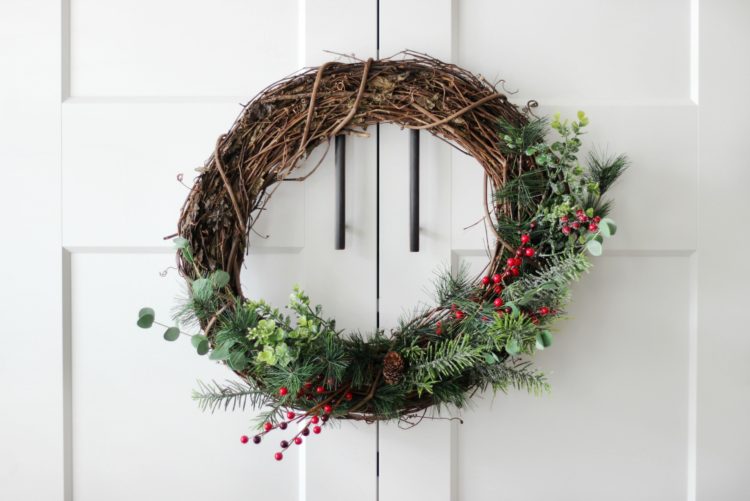 I absolutely love how it turned out!
If you liked this winter wreath tutorial you might also like…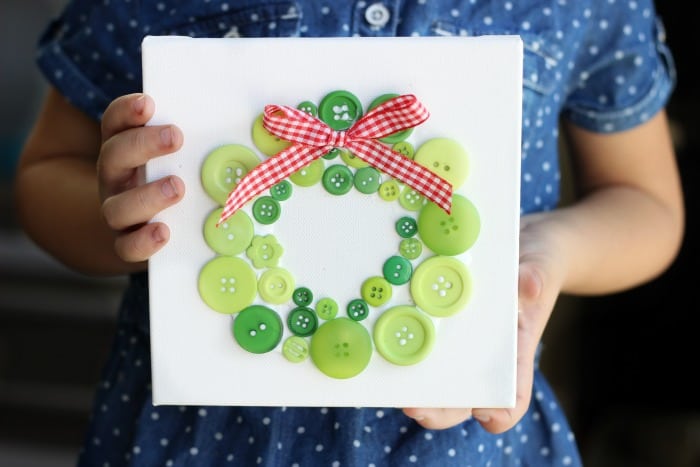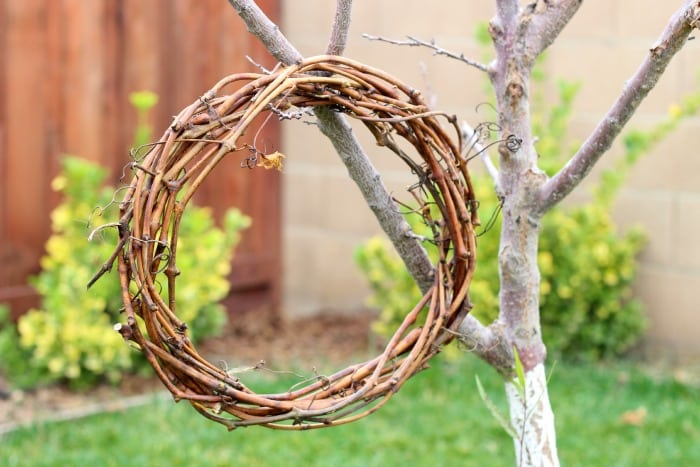 How to Make a Grapevine Wreath Base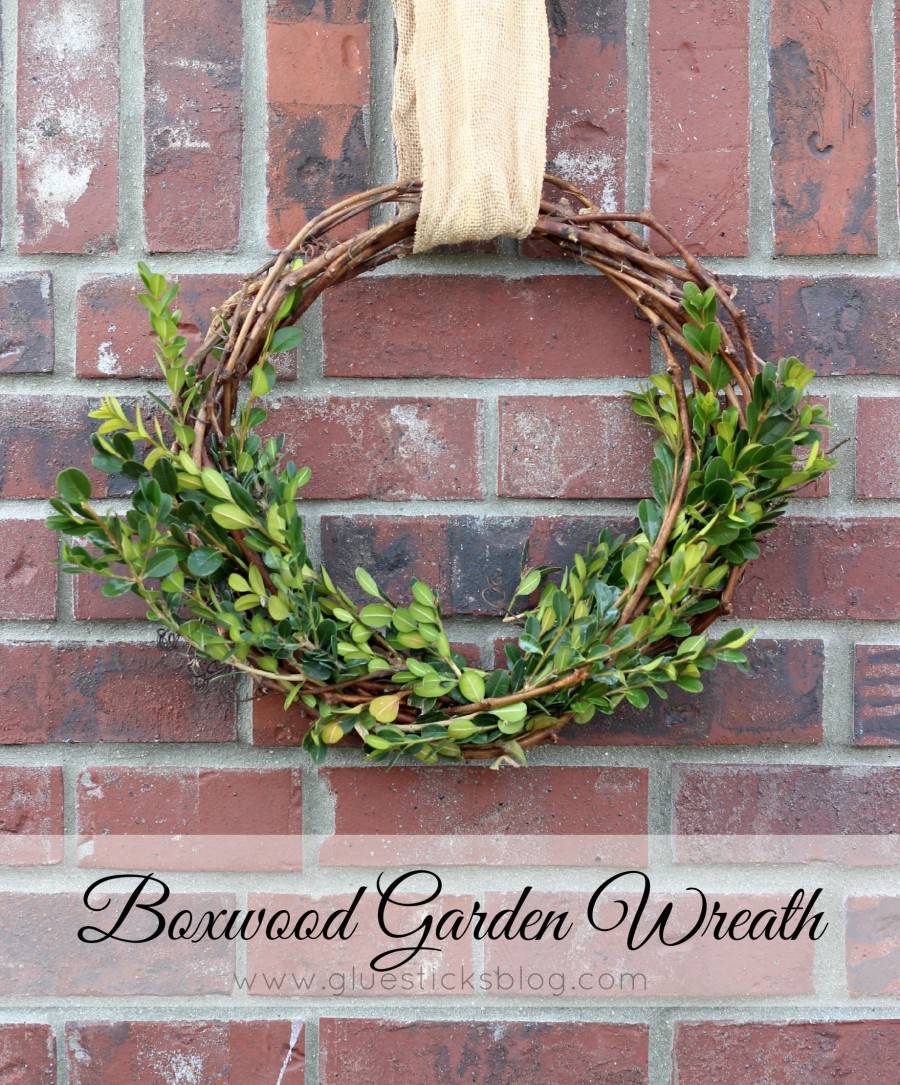 Boxwood Garden Wreath Tutorial