Add some spooky fun to your kids' lunches this year with these printable juice box wraps for Halloween! Just cut, wrap and tape! Thank you CAPRI SUN for sponsoring this post.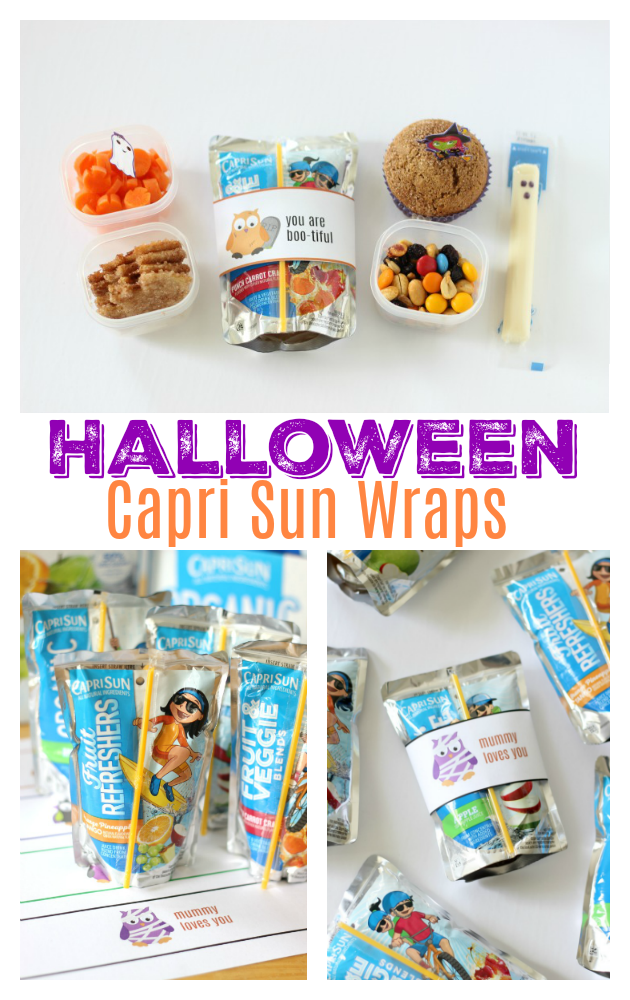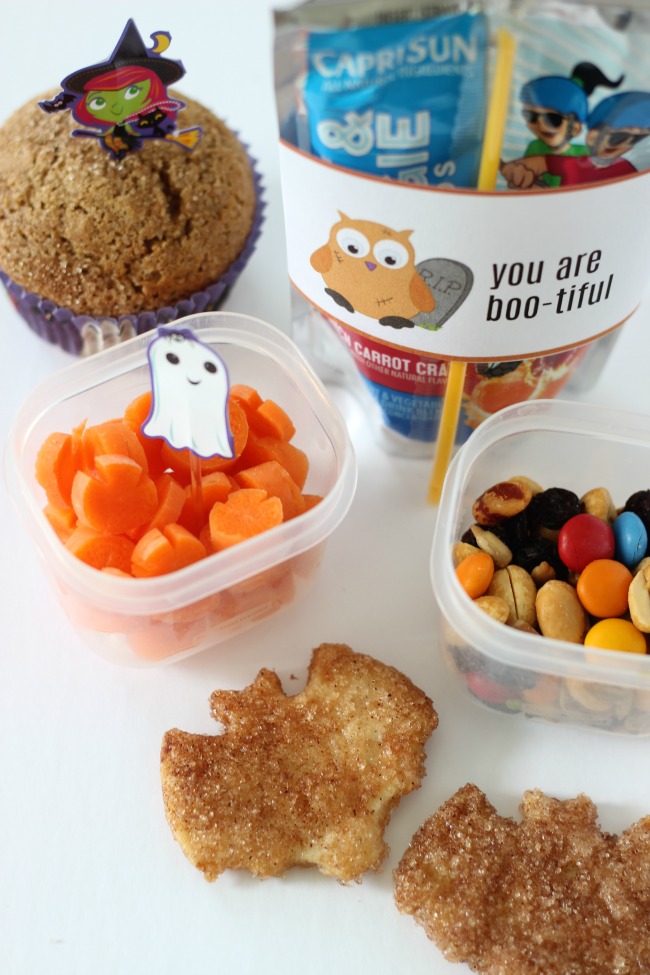 Sometimes I pack fun seasonal- themed lunches for my kids. And by sometimes, I mean three times a year. Ha! The day before spring break I pack my kids' lunch boxes with plastic Easter eggs, filled with their food. They look forward to it every year. For St. Patrick's day I make a green lunch. Usually homemade green tinted bread, grapes, you get the idea. In October I use cookie cutters to make fun shapes for sandwiches, cookies, and other items. I'm not sure how those ended up being the holidays I chose to be a fun mom, but that's just how it's been. Maybe this year I'll do something for Christmas. You know, to shake things up 🙂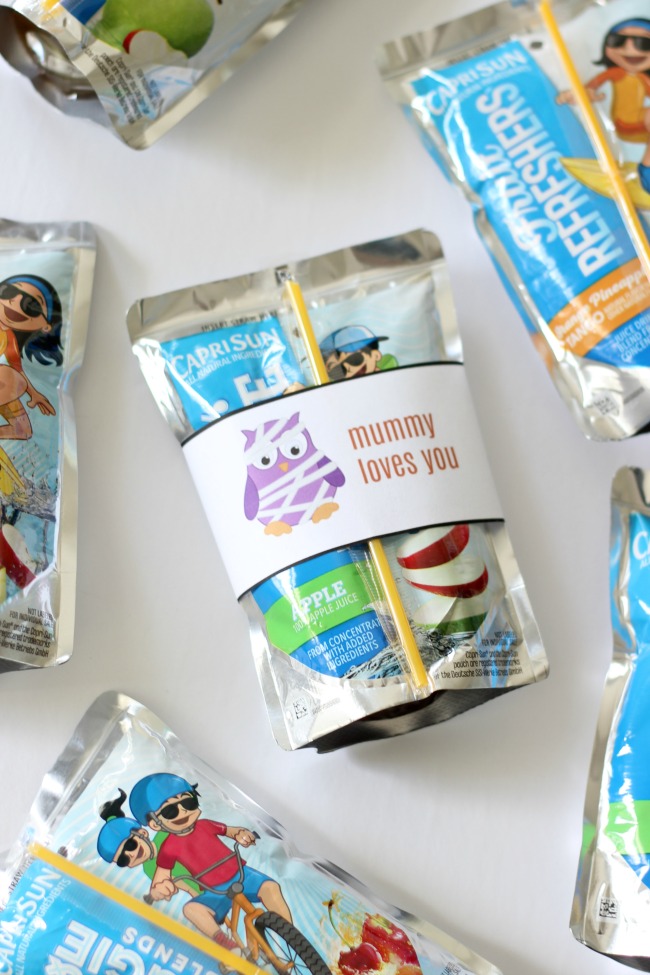 I had everything planned out. Pumpkin muffins, cinnamon bats, pumpkin shaped carrots, and even a ghost cheese stick, but I still needed a fun -themed drink.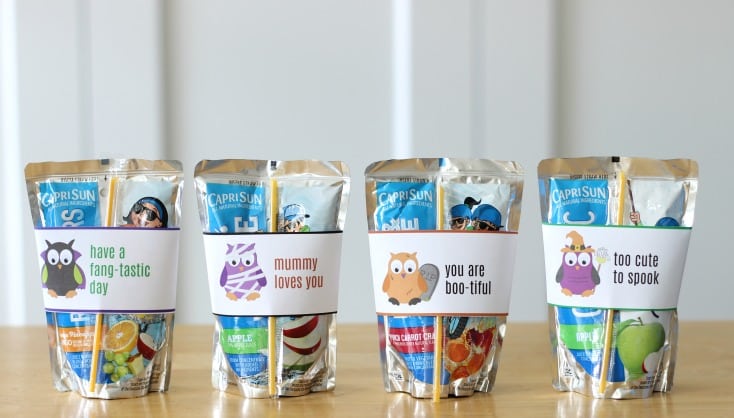 My kids love lunch box notes so I decided to make some juice pouch wrappers. A lunch box note and a way to dress up their CAPRI SUN juice pouch all in one!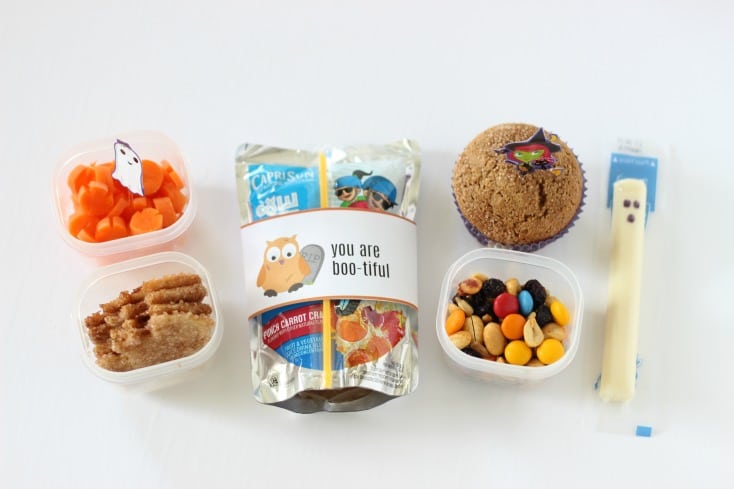 Just cut, wrap, and secure with tape. So easy!
Pinterest is a beautiful thing. I found the ideas for the carrots and cheese stick on there. You can find the recipe for my pumpkin muffins here and my cinnamon bats here.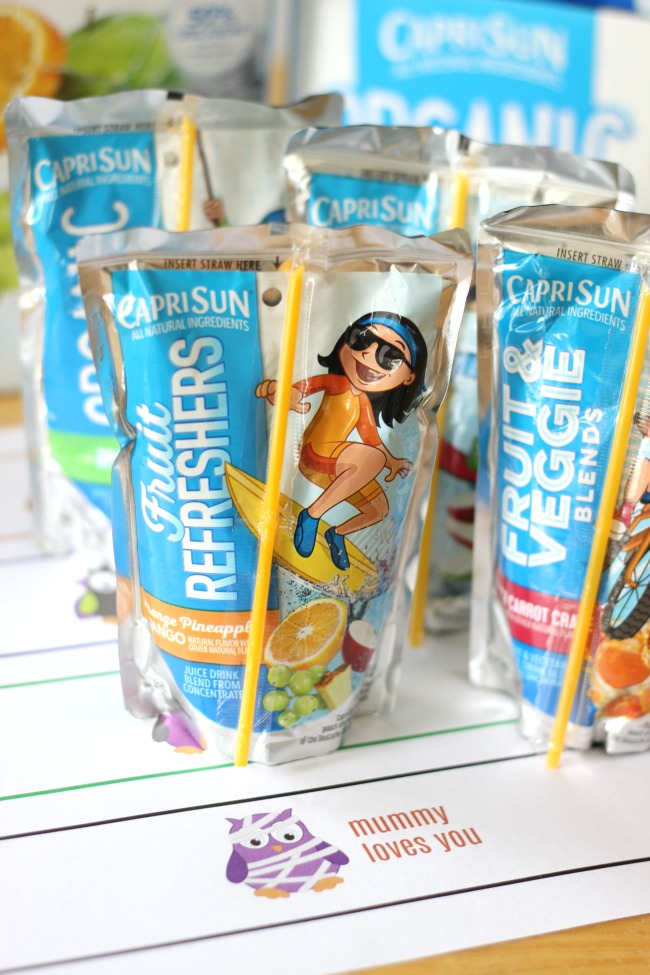 Have you heard about the four varieties of
CAPRI SUN
that are made with all natural ingredients, no added sugar* and no high-fructose corn syrup, artificial colors, flavors or preservatives?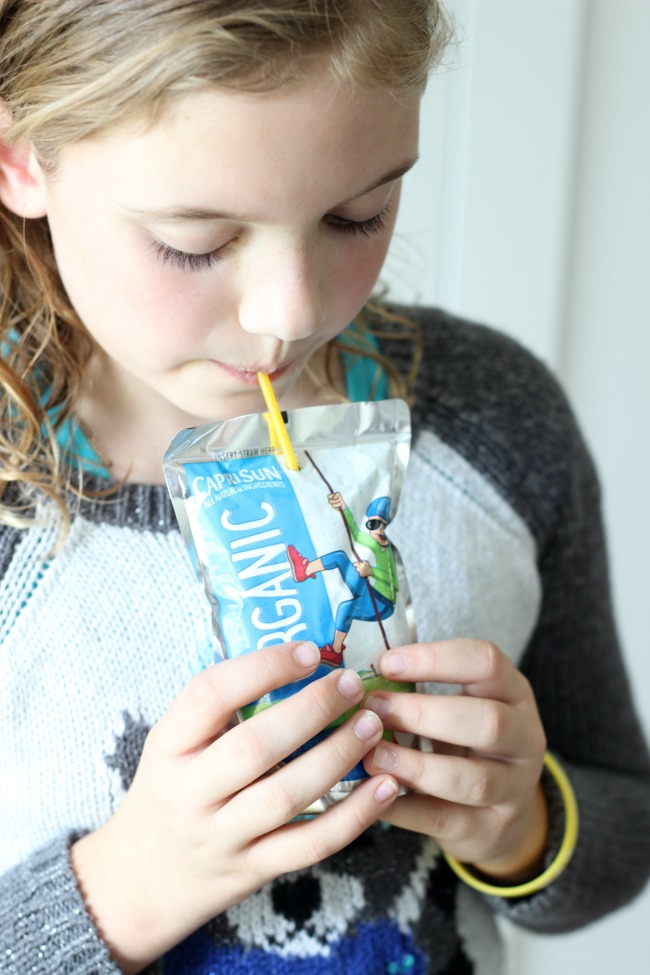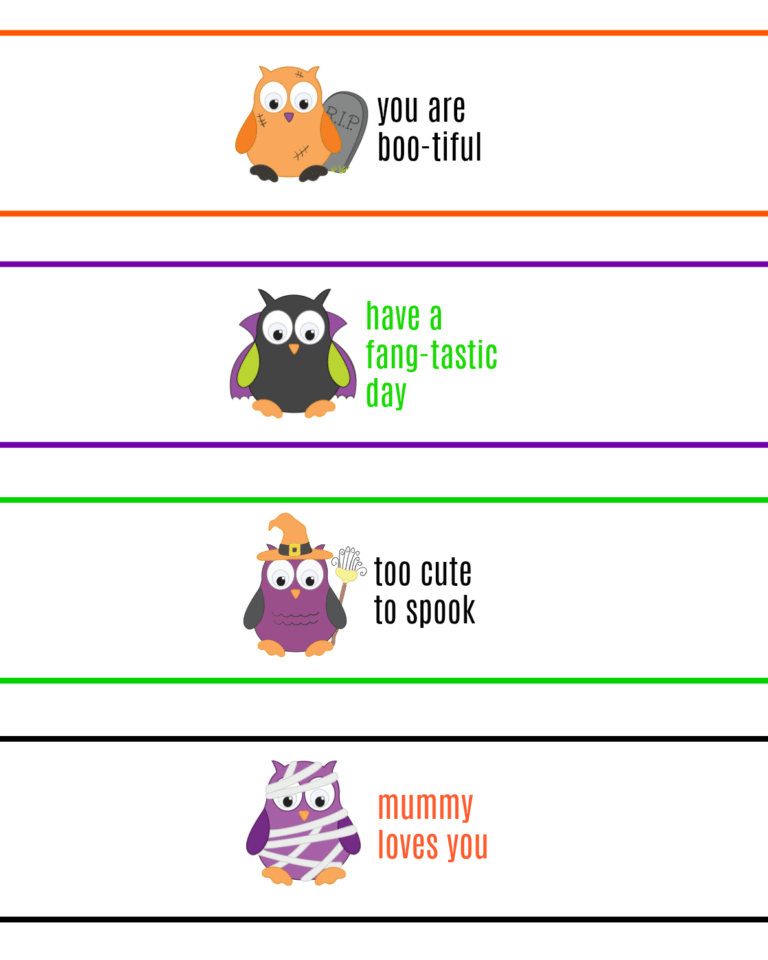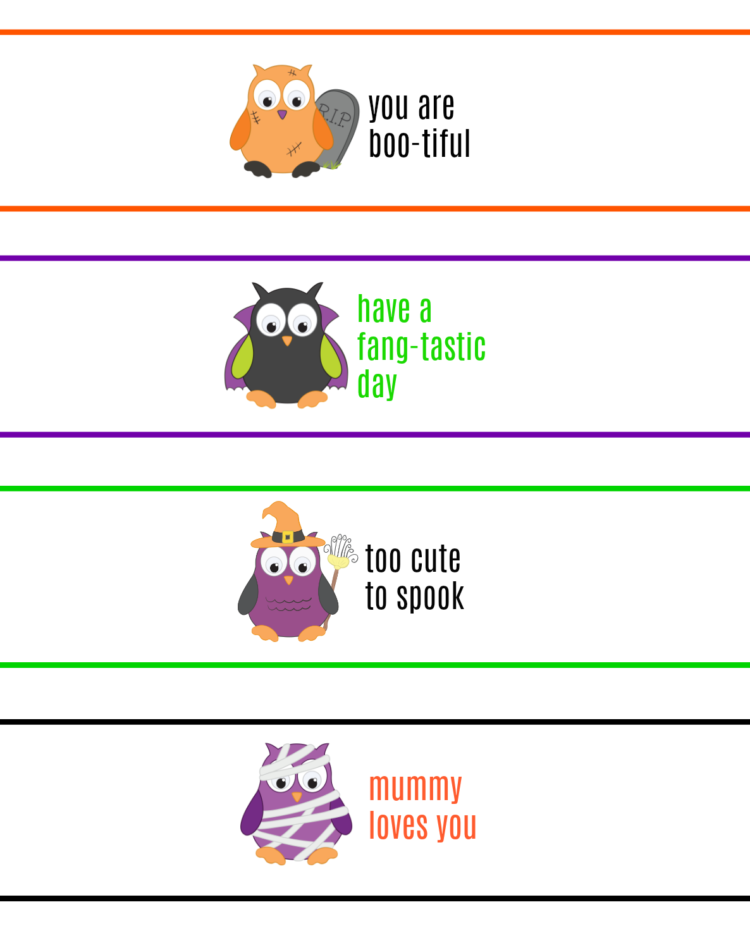 Click here to download a set of printable Halloween CAPRI SUN Wraps!
I was selected for this opportunity as a member of CLEVER and the content and opinions expressed here are all my own.
If you liked these printable juice box wraps you might also like…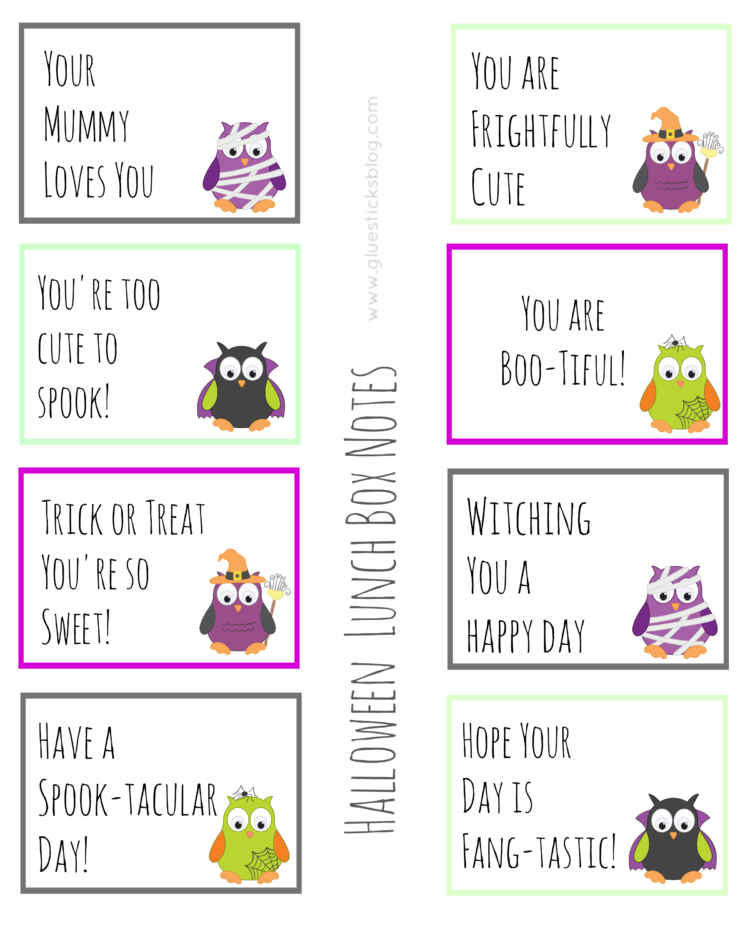 Printable Halloween Lunch Box Notes