Â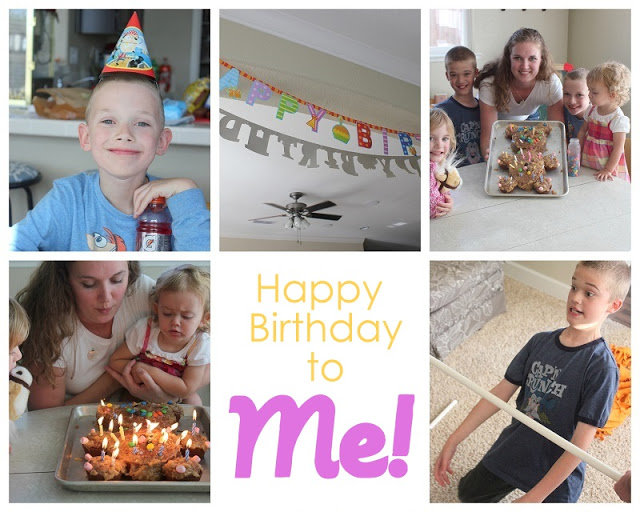 Â
I'm one lucky girl! My sweet husband and kids always spoil me rotten on my birthday and this year was no exception. It was quite the party. Homemade gifts, cards, games, dinner, treats, limbo, and lots of love. What more could a girl ask for?
Â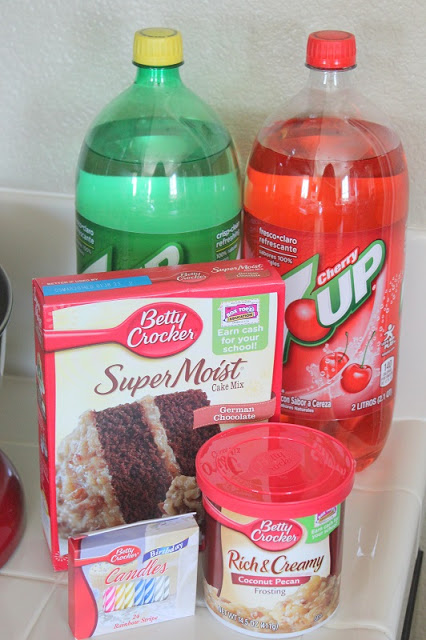 $5 Birthday Bundle from Safeway!
Safeway has a fun promotion going on. The birthday bundle! Now through May 21st when you shop in the baking aisle, you can get 2 liters of 7UP brand sodas, a box of Betty Crocker Cake Mix, Betty Crocker frosting + 24 rainbow candles for only $5. What a deal! We decided on a German chocolate cake mix, coconut pecan frosting, and a variety of 7-UP flavors.
Â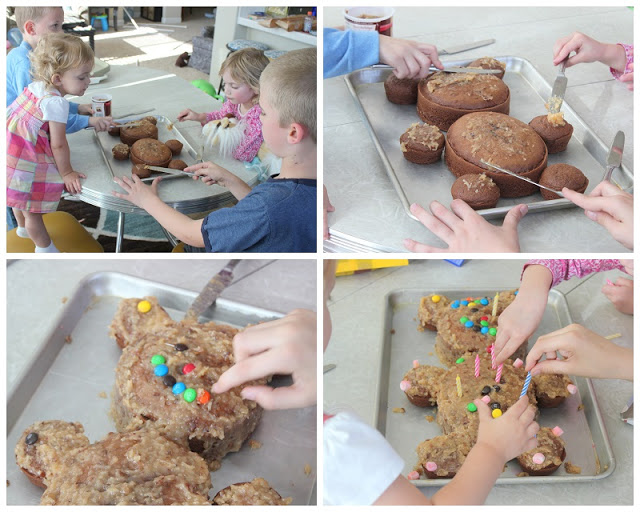 Â
As I've gotten older, I don't look forward to my birthday with the same excitement that I did as a child, but having children in our home brings all that magic to life. It is so fun to see how much fun they are having as they make all of their little preparations.
Â
Here is how we put the $5 Birthday Bundle to use!
Â
We baked up a few small cakes:
a round cake
an oval cake
6 cupcakes
Â
Then we turned them into a teddy bear. It was so easy to do and they had fun frosting him and adding candies for the details.
Â
They added an overload of rainbow candles and my cake was done!
Â

Â
We had french dips for dinner, along with one of my favorite drinks. Sherbet floats. Just a scoop of sherbet (raspberry in this case) with Cherry 7-UP. Sooo good.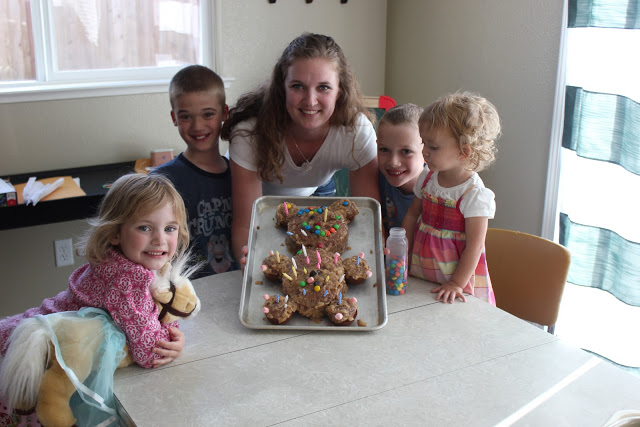 Â
30-something never looked so good.
Â
The Birthday Bundle is available at ALL SAFEWAY, VONS, or PAVILIONS stores from
April 24, 2014 until May 21, 2013
. Be sure to use your store's loyalty card to ensure the $5 deal.
Â