This darling fabric scripture tote  comes together with a few fat quarters. Fun to make and perfect for so many uses. It's just the right size for a lunch tote, small purse, or for carrying scriptures to church. This post contains an affiliate link.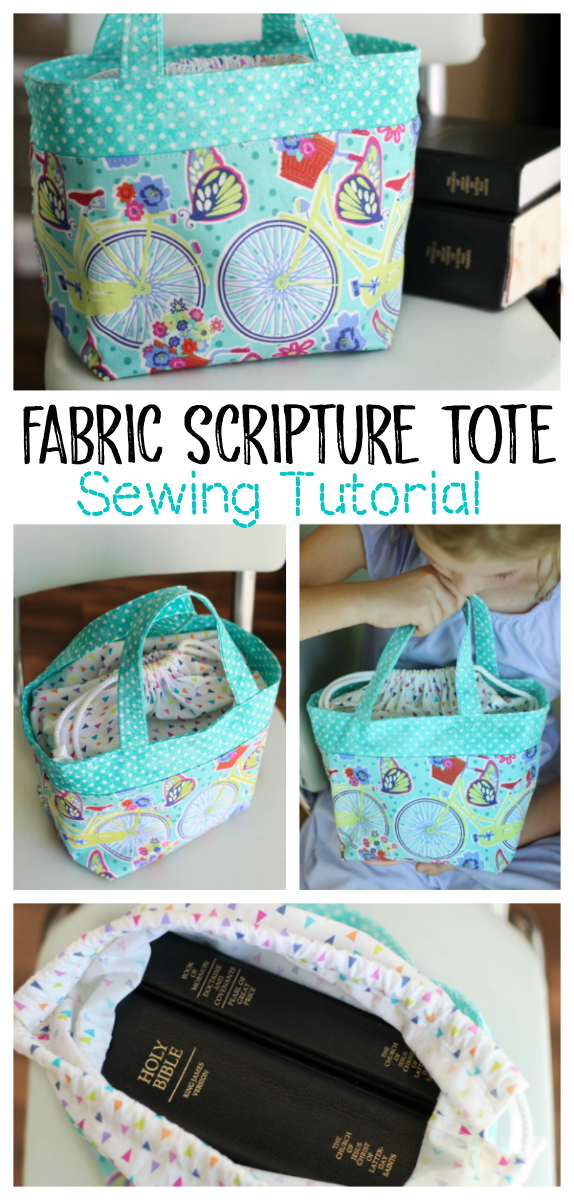 My darling little lady is turning 8 and being baptized very soon. That was the age that I received my first set of scriptures and a homemade carrier to put them in. My carrier was purple with ruffles and had a zipper all the way around. My aunt made it for me and I loved it!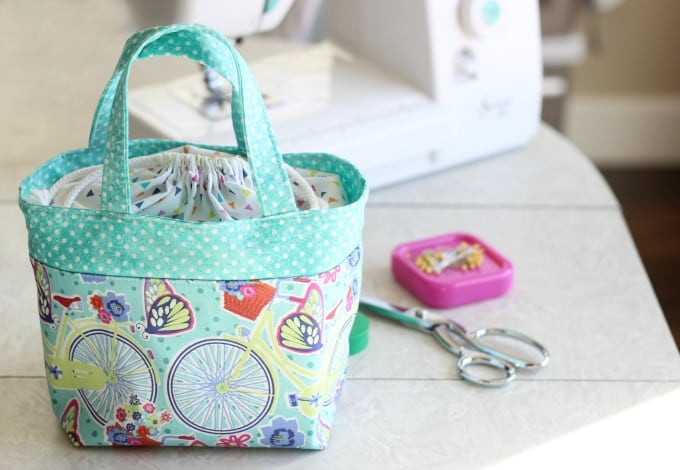 I wanted Kaylee to love her fabric tote just as much. I searched online for the perfect scripture tote to fit her darling personality and came up short. I didn't have time to create one from scratch so I decided to use a lunch tote sewing tutorial instead!
Kaylee's favorite colors are purple and turquoise so I found coordinating fabrics to go along with that color scheme. She also loves butterflies, flowers, and riding her bike so this fabric was such a find at Joann's!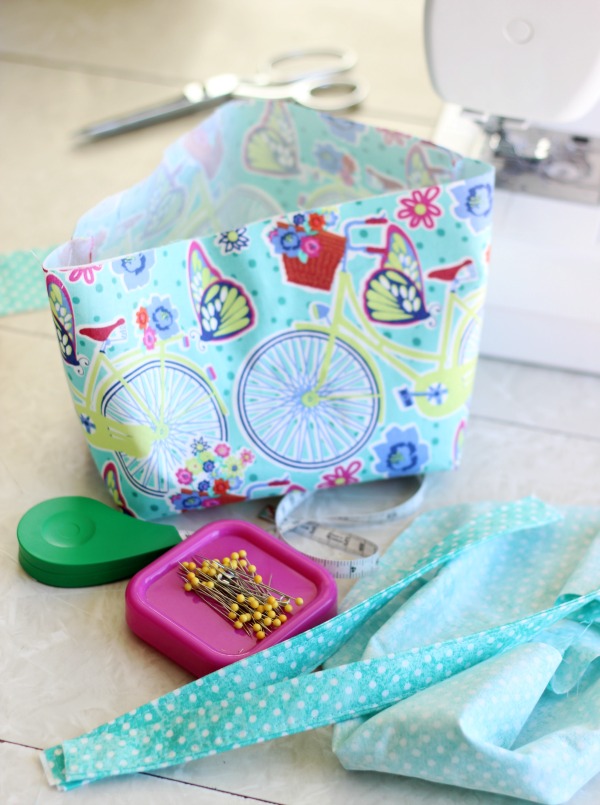 Any afternoon where I can steal away time for sewing is a great afternoon and making this fabric scripture tote was a perfect excuse!
Fabric Scripture Tote with Drawstring Tutorial
I followed the Lunch Bag tutorial by Pink Penguin and had it finished by the time she came home from school. It's a fantastic tutorial with plenty of photos.
Adjustments that I made: Because we aren't using this as a lunch tote, I didn't worry about using vinyl coated fabric. I also only used interfacing for the outer layer, not the lining. If you scroll down to the bottom of the post, you'll see that I've updated this post to include the one that I made this year for Ruby (3 years after I made the original one for Kaylee) I added a pocket to the front and quilted the outer layer.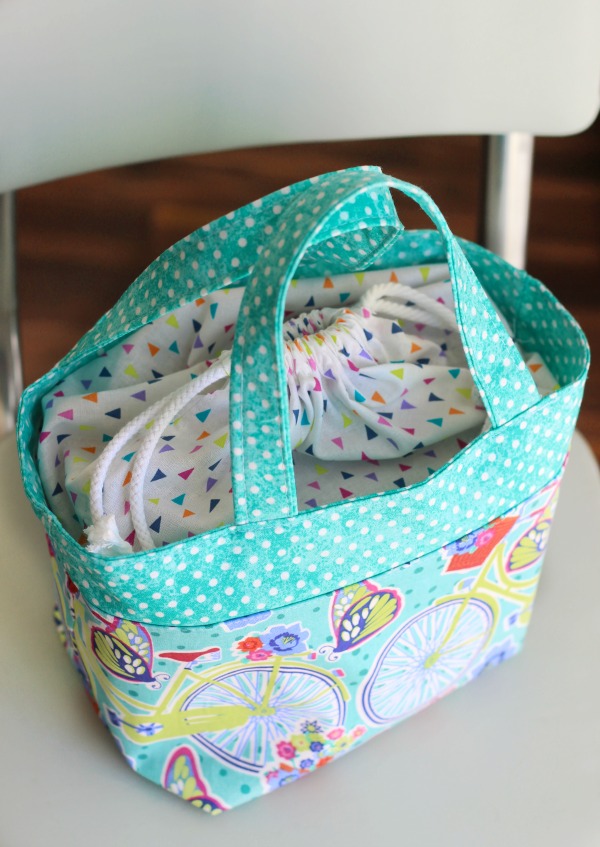 There is a drawstring insert inside the fabric tote bag that is attached and holds everything inside. No zippers, snaps, or velcro needed.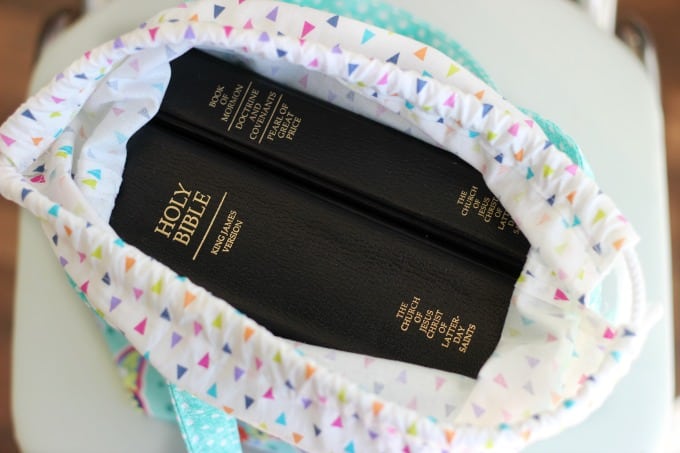 This little tote bag measures 9″(width) x 7 1/2″(hight w/o handles) x 5 1/2″ (depth) and is just the right size for a regular sized bible, triple combination (if you are lds), mini hymnal, and a few odds and ends like lip gloss and a pencil.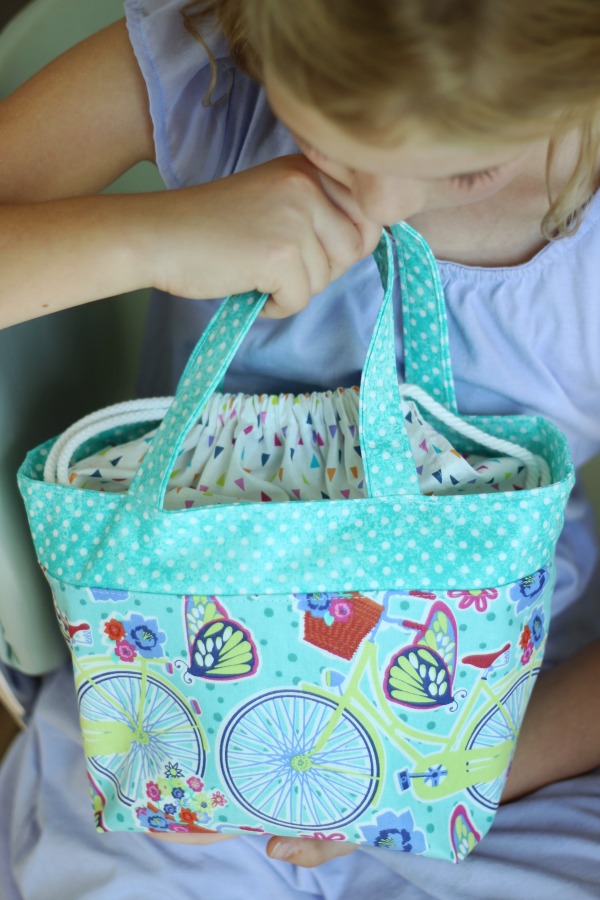 She adores it and I think I need to make a few more as gifts! Wouldn't this make a darling lunch tote for school as well? It's plenty big to hold plastic containers for a sandwich and fruit, a bag of chips and a juice box. And it's washable too.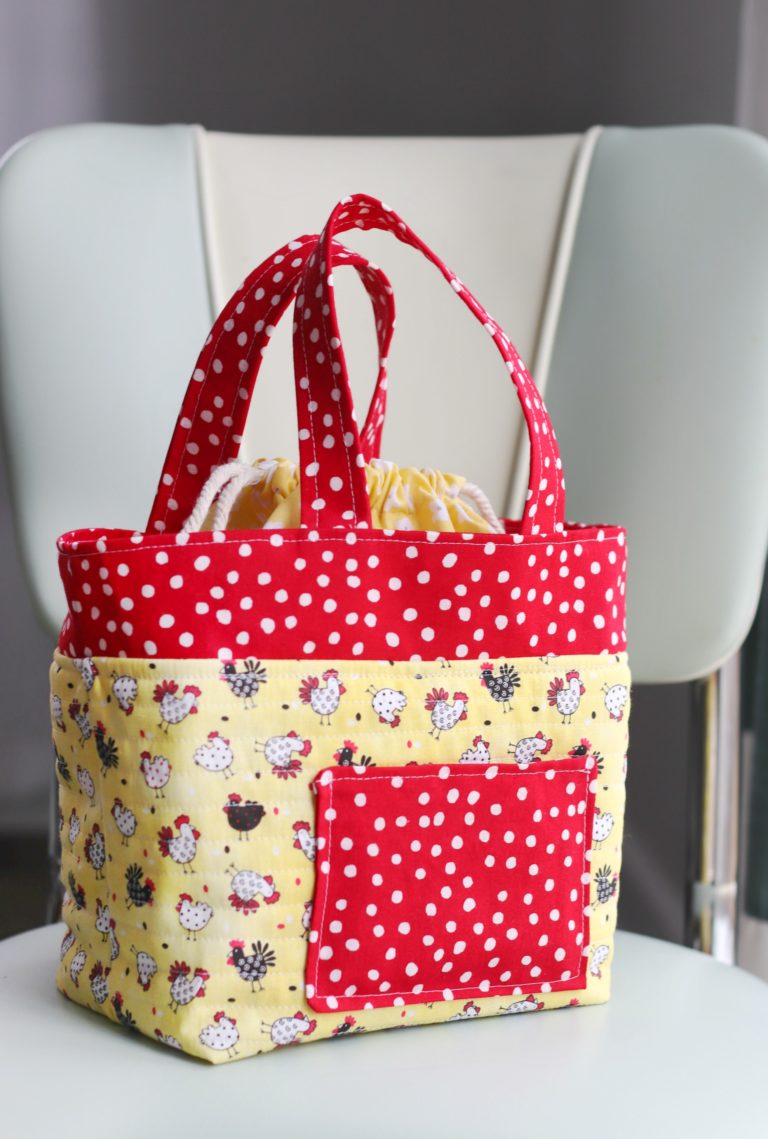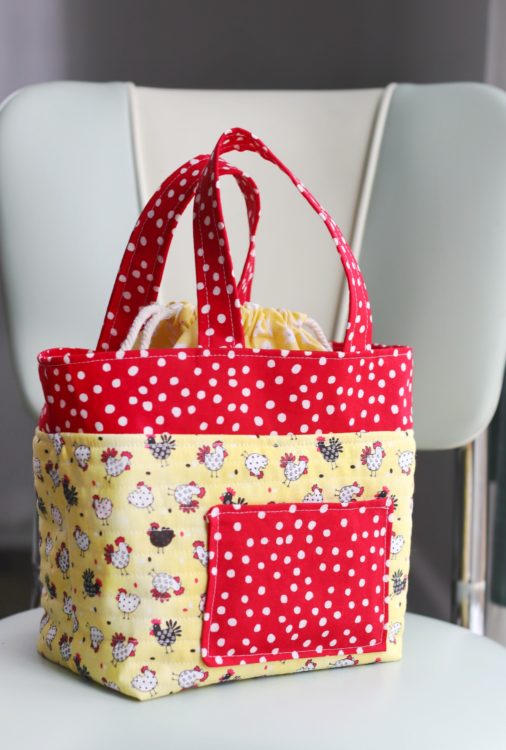 Update: It's been 3 years and her little scripture tote is still in great shape! I loved this pattern so much that I used it to make one for Ruby as well. This time we added a pocket and quilted the outer later. Ruby's favorite color is teal, and she loves pigs. I did not anticipate her choosing this yellow and red chicken scheme, but I love it and she does as well!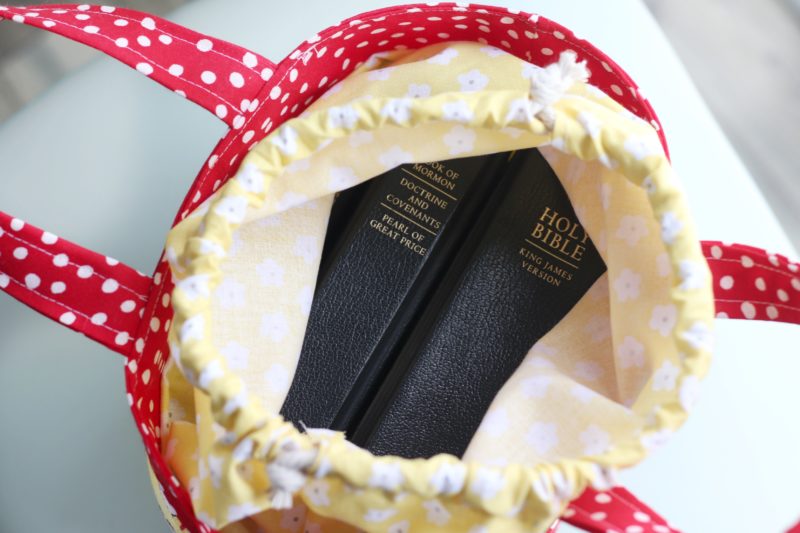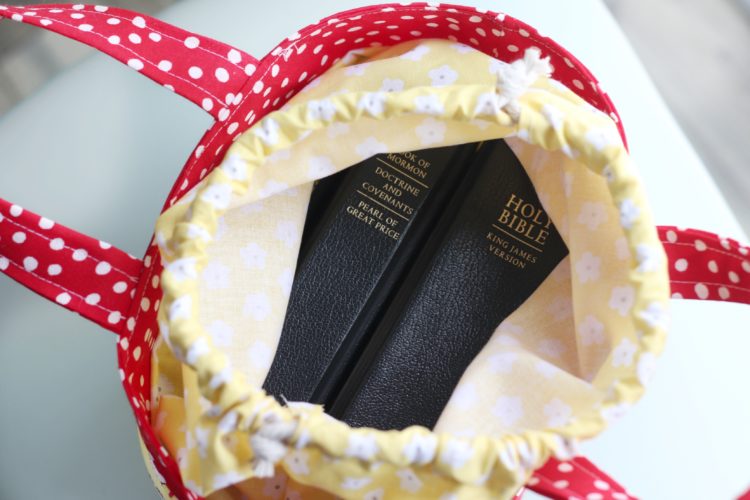 You might also like these other sewing tutorials
For 60 more sewing projects, check out my sewing book for kids!