Make Dad an assortment of homemade BBQ sauces using this basic BBQ sauce recipe. Add liquid smoke, honey, or steak seasoning to create different varieties of BBQ sauce then package them up in Mason Jars!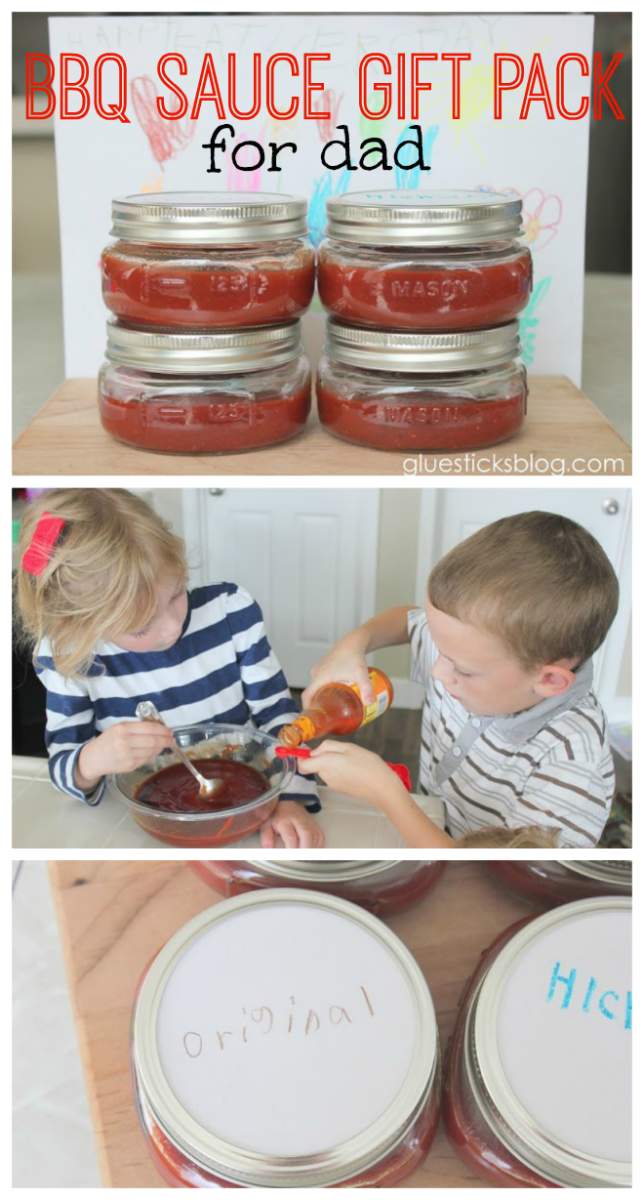 The daddy in our home is a grill master. We love when he is in the mood to bbq for us! The kids and I had fun making him a batch of homemade bbq sauce. We made a big batch of original, split it up, and made 3 variations.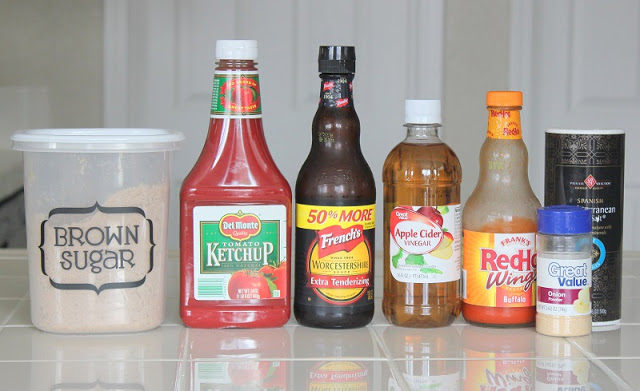 Original BBQ Sauce for Dad Recipe
2 c. ketchup
1/2 c. brown sugar
1/2 c. Worcestershire sauce
1/4 c. apple cider vinegar
1 tsp. mustard powder
4 dashes hot sauce
4 T + 1 tsp. garlic powder
We multiplied the original recipe by 4 to fill all four jars. For the original measurements, click through the recipe link above.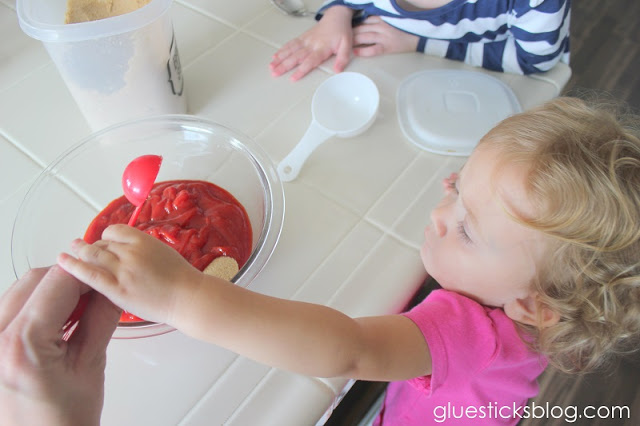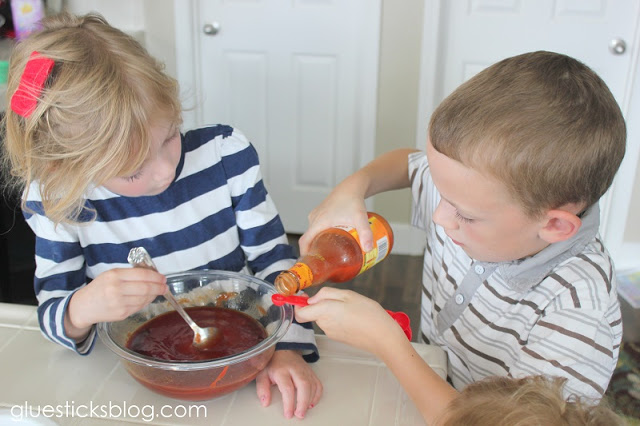 We mixed all of our ingredients into a bowl and then transferred it to a sauce pan and heated it until it began to simmer.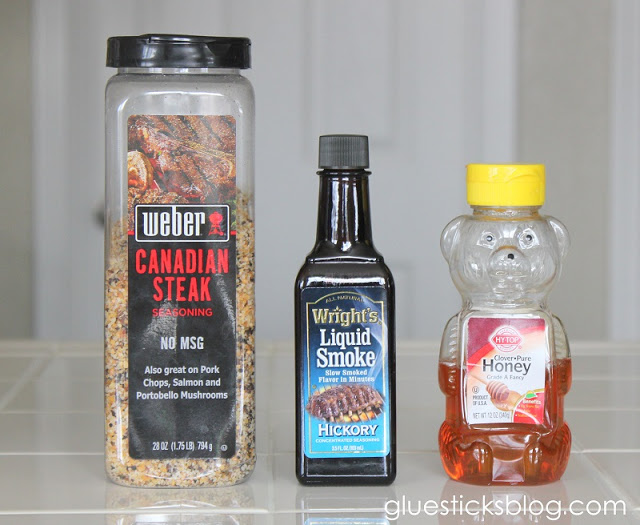 Then we separated it into 4 bowls and added the ingredients (just add them to your liking) for the variations and left the fourth bowl alone and labeled it "original".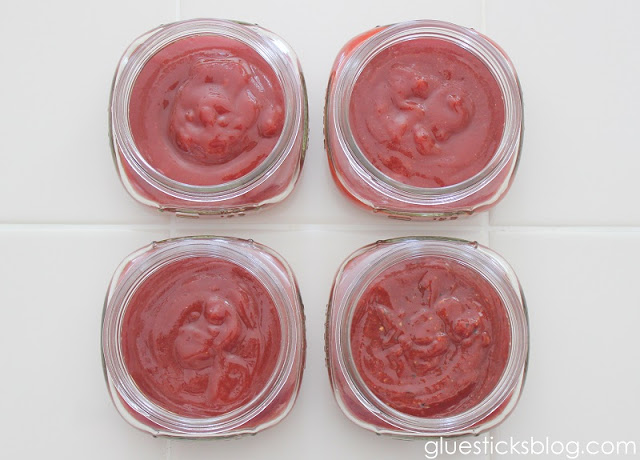 Then we poured the bowls of bbq sauce into small mason jars. I love these flat jars, they are so fun! Since the sauce was hot when it went into the jars, the lids actually sealed as they cooled. This is not to say that they are fully "canned", but should last a while in the refrigerator.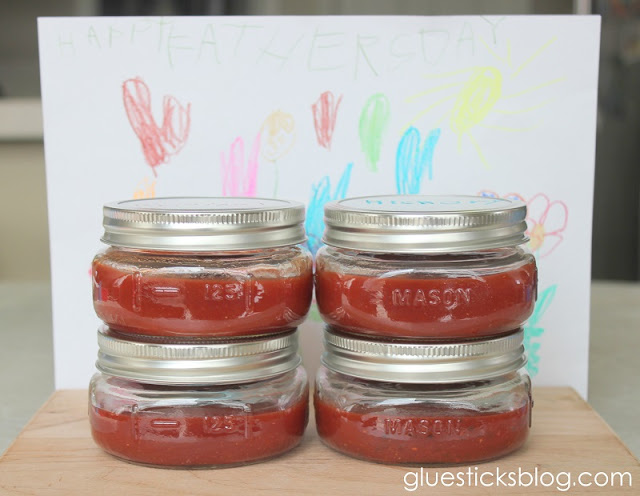 The kids made labels and Kaylee made a card.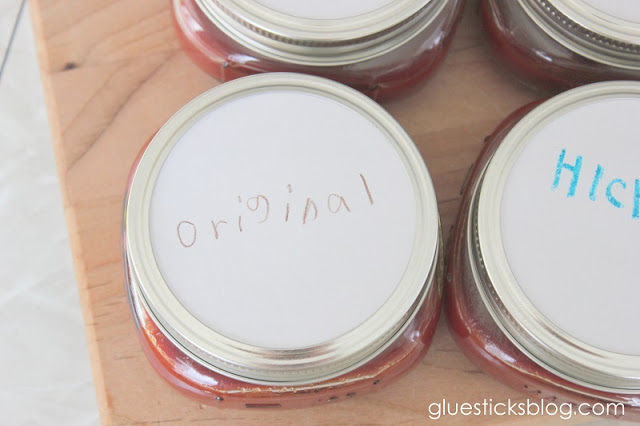 4 fun flavors to try out the next time he decides to treat us to some wonderful bbq chicken! What would you add to your jars for the perfect bbq sauce recipe for Dad?
More Gift Ideas for Dad