Looking for a cute Christmas gift idea for Dad? How about a pack of his favorite sodas—reindeer themed! These reindeer root beer bottles come together in a matter of minutes and are sure to be a hit this year!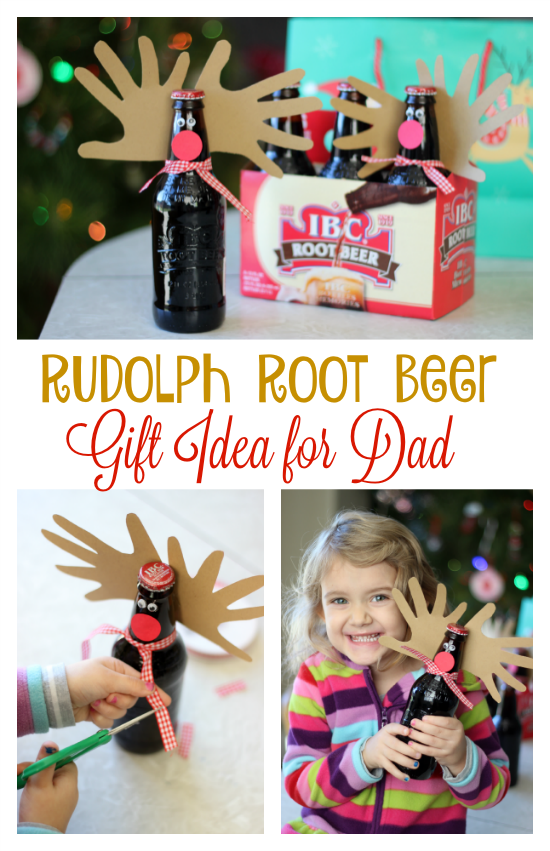 I had no intention of blogging about these (believe it or not, I don't share every craft we make, ha!), but as we were assembling these root beer reindeer, they were too funny not to share! So I grabbed the camera and took a few photos of these bad boys.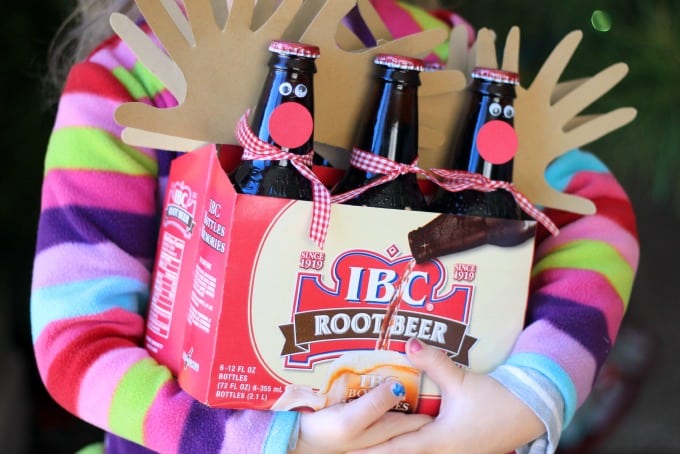 Ruby and picked up a pack of IBC root beer as an easy Christmas gift for Dad. He's the hardest one to buy for, but he does like his sodas.  When we got home and were about to wrap them up I thought it would be fun for Ruby to add a personal touch. First, we thought that brown pipe cleaner antlers would be fun, but couldn't find any in our craft stash. I am really trying to limit the trips we make to the store this time of year so we opted for handprints out of cardstock.
Reindeer Root Beer Christmas Gift Idea For Dad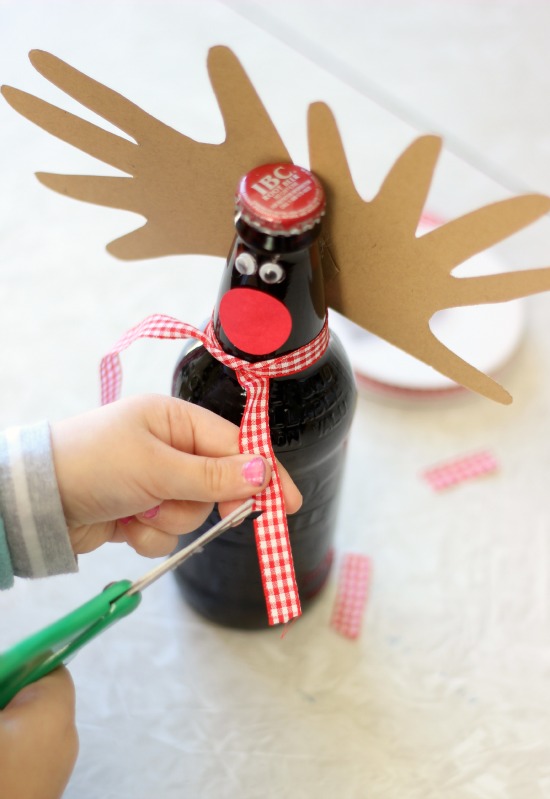 I pulled out some ribbon and Ruby asked if she could add it to the bottles herself. She doesn't know how to tie a bow, so she wrapped the ribbon and tied it. It looked like a scarf! Perfect.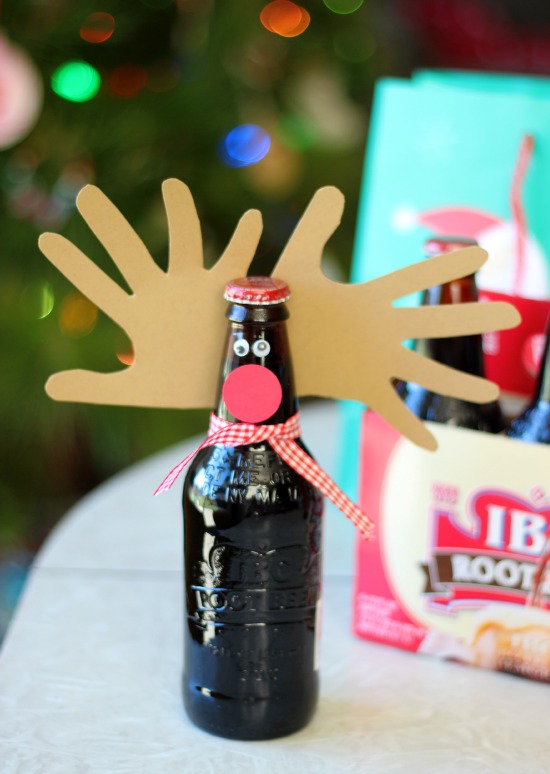 Ruby is 4 and her handprints are a little bigger than I imagined in my head so Rudolph has a pretty big rack going on here!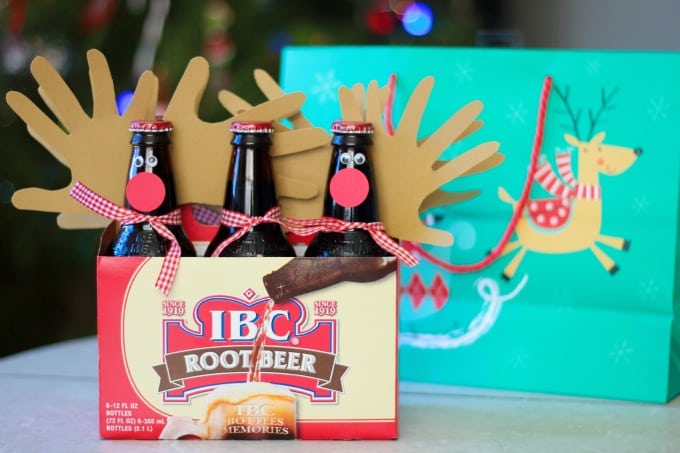 Since her handprints were so big we could only fit 4 in the bottle carrier. We decided to just wrap the other 2 in ribbon and call it good. If your toddler's hands are smaller you could easily make all 6 for the drink holder.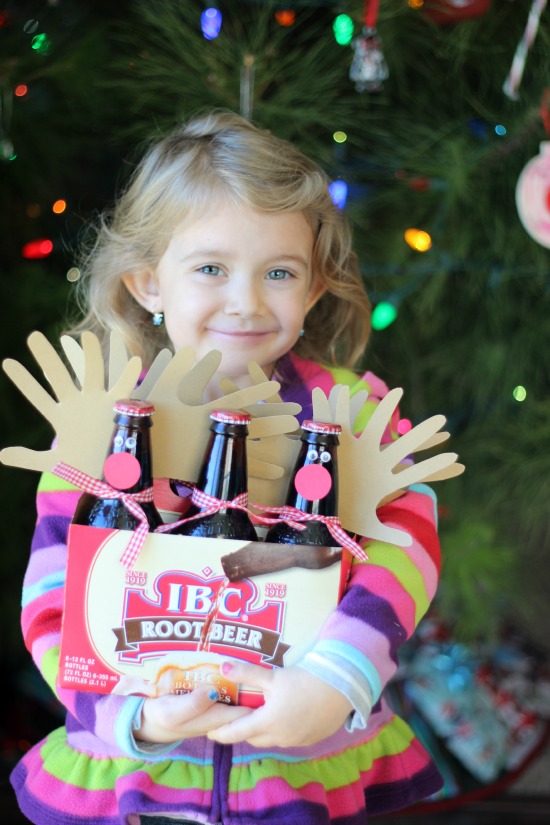 These guys are so funny and make me laugh, but we are pretty happy with them too. I love that she was able to help with a lot of it and is really proud to take ownership of her Rudolph root beer bottles. They are wrapped up and sitting under the tree all ready for Christmas morning!
We used construction paper, hot glue, googly eyes, and ribbon for our reindeer.
What are your little ones giving Dad this year?
If you liked this Christmas gift idea, you might also like…