Did you know that you can make homemade Butterfingers with only 3 ingredients! Peanut butter, chocolate and a secret ingredient…candy corn. It's true! These homemade butterfingers are the real deal, friends!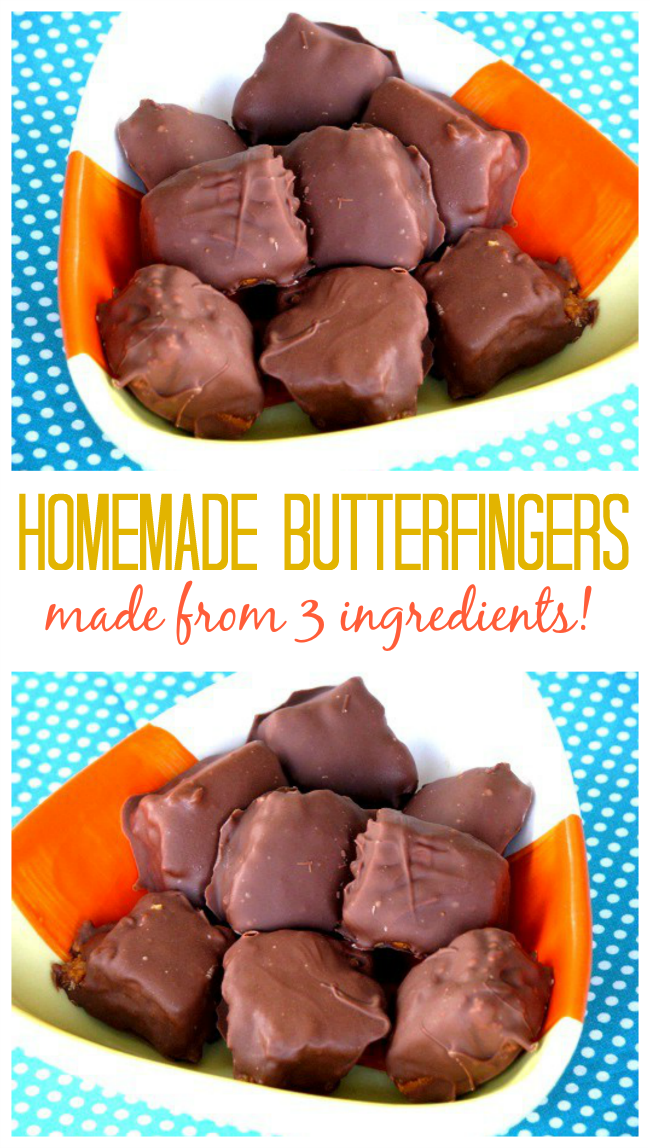 Butterfingers are one of my favorite treats and these homemade Butterfingers are kind of dangerous.
I don't like candy corn, but I'll buy a couple of bags during the fall just so that I can make these!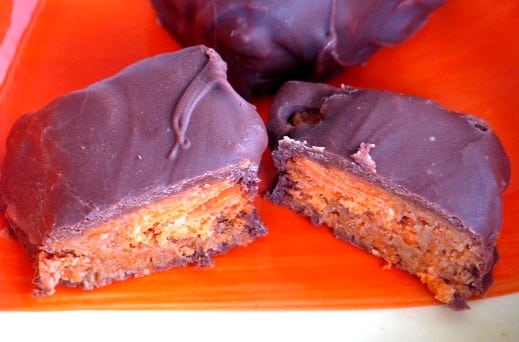 Homemade Butterfingers (Candy Corn Butterfingers)
1 lb. candy corn
16oz jar peanut butter (about 2 cups)
16oz pkg. chocolate candy coating or milk chocolate chipsMelt candy corn in microwave on high 1 minute. Stir and continue cooking in 15-second intervals til melted, stirring after each interval. Stir in peanut butter. Spread mixture in an 8×8 pan lined with parchment. Cool completely. I refrigerated mine to speed up the process. Cut into squares. Dip in melted chocolate candy coating. Lay on waxed paper to set.I found that it helped to refrigerate the candy corn/peanut butter mixture every few minutes while I was dipping the squares in the chocolate. They would start to soften and get sticky. 5 minutes in the refrigerator cured that and made them easy to dip again. These would be fun on lollipop sticks as well.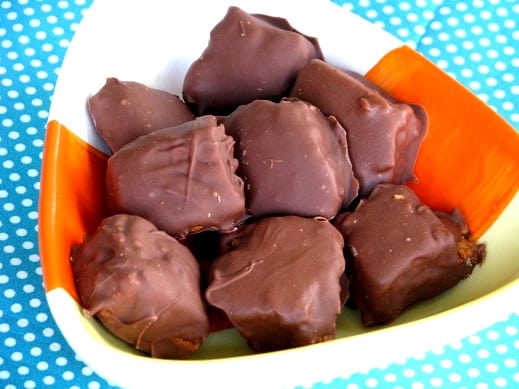 If you liked these homemade butterfingers you might also like…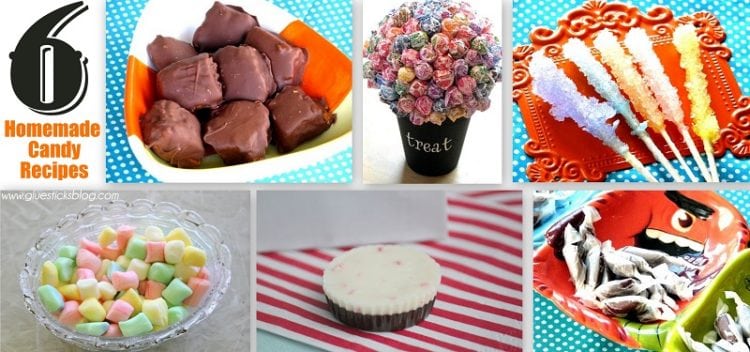 Tootsie Rolls, peppermint bark, rock candy or butter mints, here are recipes to make all of them!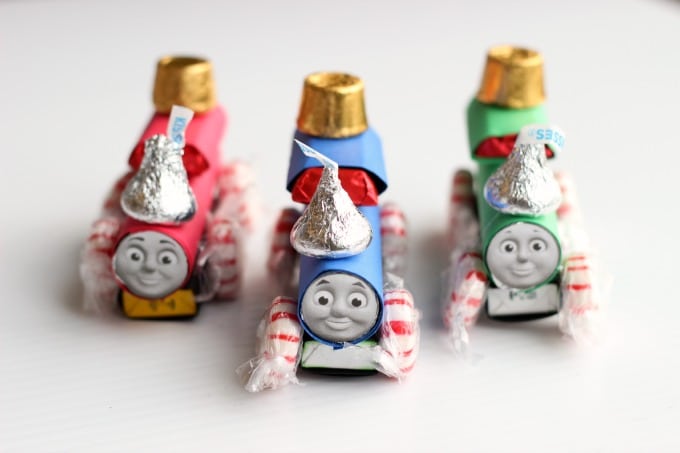 These are so much fun to make the the kids! I remember making and receiving these as gifts when I was a child and still love making them with my children. We added a fun twist by making Thomas the train ones and they turned out so cute! Click the link above for the free printable!