Use this old-fashioned butter mints recipe to make your own delicious mints for weddings, showers or parties! Beautiful pastel colors and deliciously minty!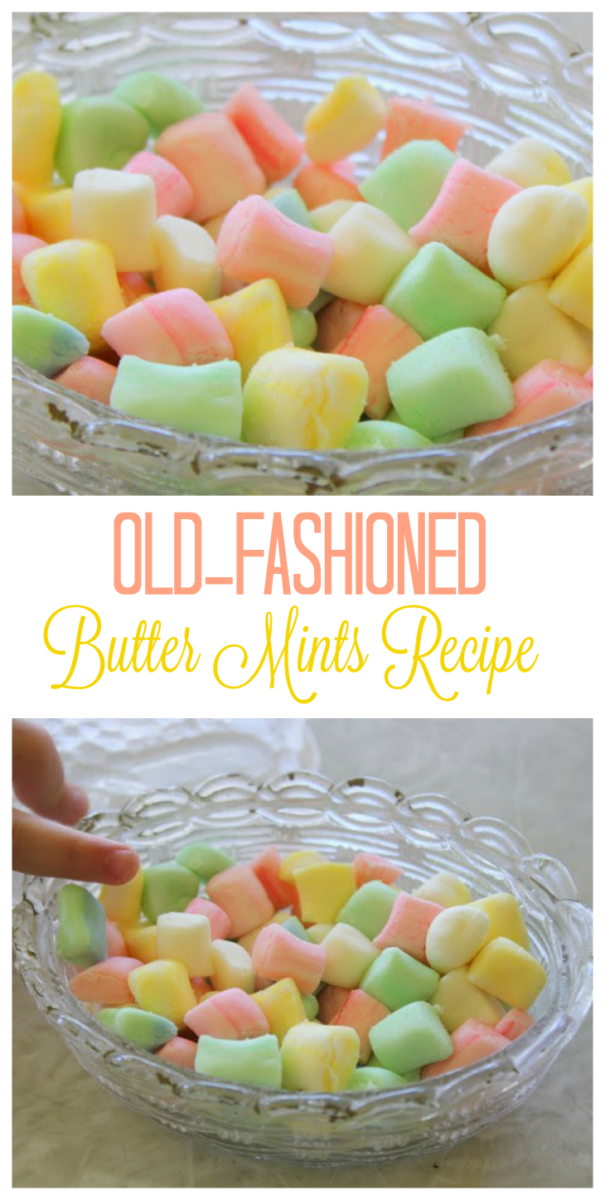 My kids and I LOVE old-fashioned butter mints so when I found this butter mints recipe for making them from scratch (and it's a no-bake recipe so it doesn't heat up the kitchen!) we decided to try them out!
I remember my grandparents putting butter mints out for my aunt's wedding when I was a child. She had two receptions, and I think most of my memories revolve around playing with my cousins and eating the butter mints and mixed nuts off of the tables, haha! With 7 daughters, they went through a lot of butter mints for all of those wedding receptions.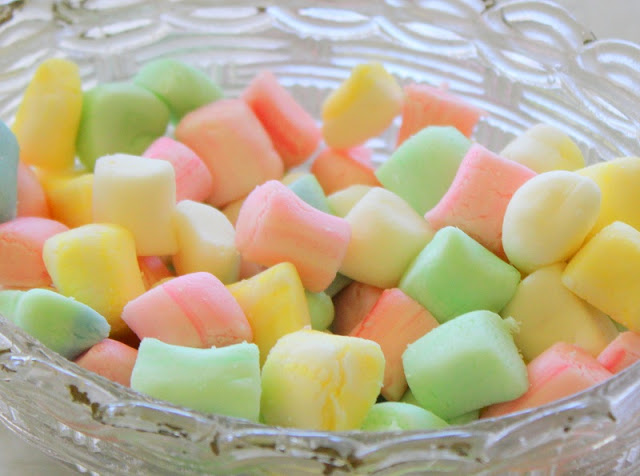 My kids ate these homemade butter mints right up. They said they were just right in the minty flavored department. They had fun choosing what colors to make them and a few are swirled with 2 colors.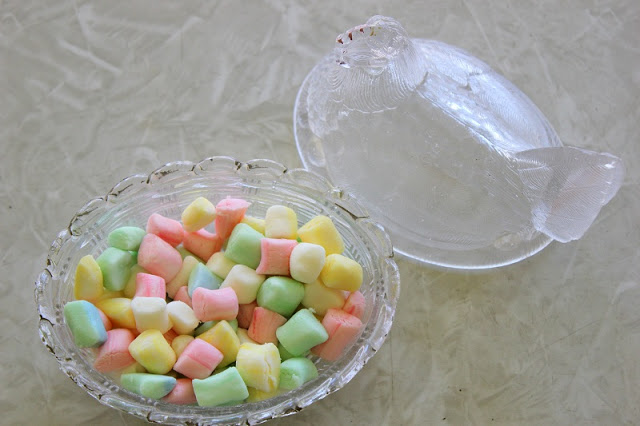 Just don't leave butter mints out, especially on a warm day. There aren't any preservatives in them, they are slightly softer than their store-bought counterparts, and the butter will make them soften and stick together. We put them in the refrigerator and they were perfect.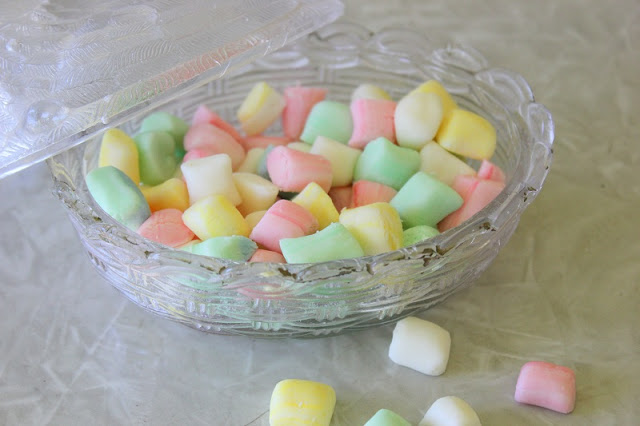 I definitely foresee making this butter mints recipe many times!
 Lavender and light blue mixed in would be great for an Easter variety. Since we are staying next door to my Grandmother, I just had to go over and borrowed her little hen candy dish for the photos. I've always loved this dish of hers. And then I carefully put it back on the shelf, and put the butter mint candies in a different container so that my kids could have their way with them. Ha! Total photo opp, but don't they just look at home in that little glass hen?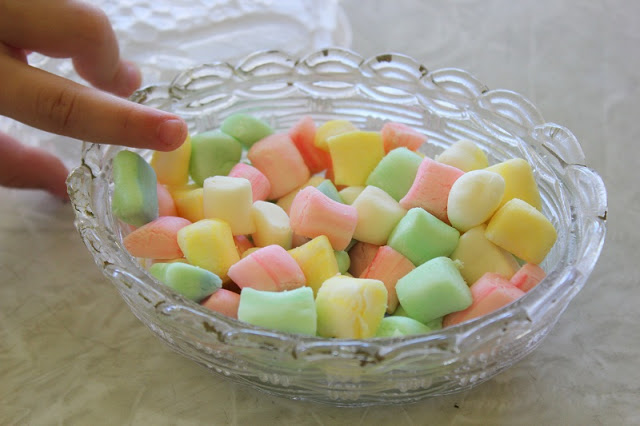 Here's another yummy candy recipe you might want to try: