A collection of simple gifts that girls can make on their own! Sewing, knitting, diy jewelry and more! Perfect for birthdays and holidays! This post contains affiliate links.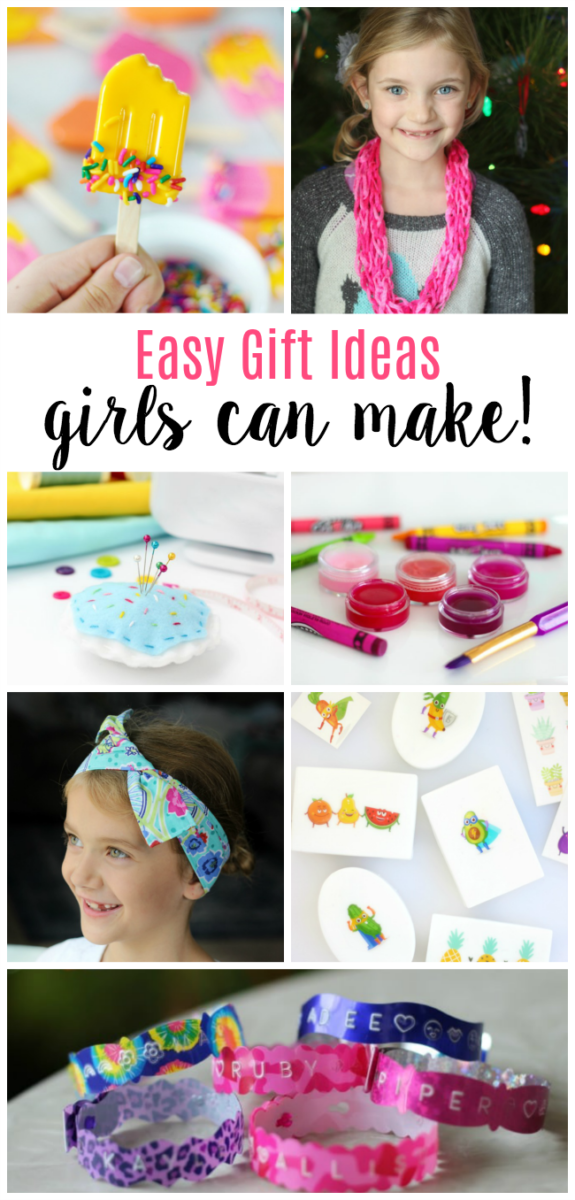 Homemade Gifts that Girls Can Make
Every year, as soon as the Christmas tree is decorated, little gifts start piling up underneath its branches. Homemade gifts, wrapped by little hands, with lots of tape. These are my favorite kind of gifts. I noticed Ruby drawing a picture a couple of days ago and then going into the office to wrap it in Christmas paper. Then she put it under the tree with a label addressed to "Mommy".
It's so neat to see how excited they get about giving this time of year. Instead of wandering the aisles of the store, we encourage our children to pick out thoughtful gifts for their siblings, and especially encourage homemade gifts.  The girls have been working on their gifts and they turned out so cute!
Here are some of our favorite ideas for gifts that girls can make.
Many are so simple that they won't even need your help! If you are looking for gifts to make together check out my sewing book for kids with over 60 projects to make! Some with mom's help and some they can make on their own.
DIY Temporary Tattoo Soap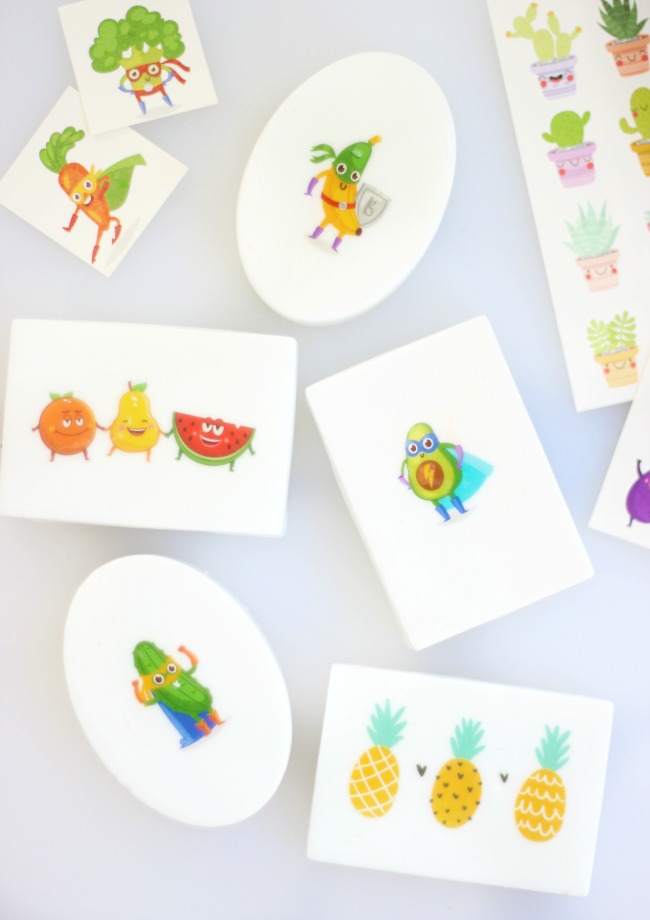 These bars of soap are SO easy to make. It's as simple as applying a temporary tattoo to a bar of soap. Yep, that's it! You'll find all of the details for making your own here, including a link to those adorable temporary tattoos.
Crayon Lip Gloss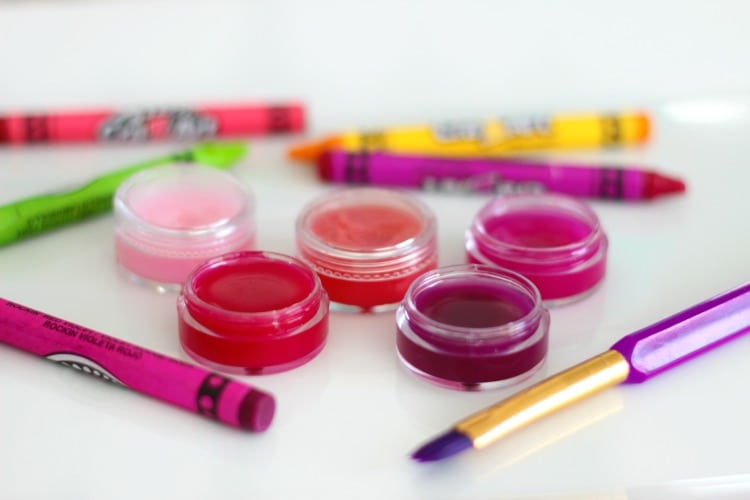 Crayons and coconut oil combine for a rainbow of lip gloss colors. Find the instructions for crayon lip gloss here.
Homemade Candy/Cupcake Toppers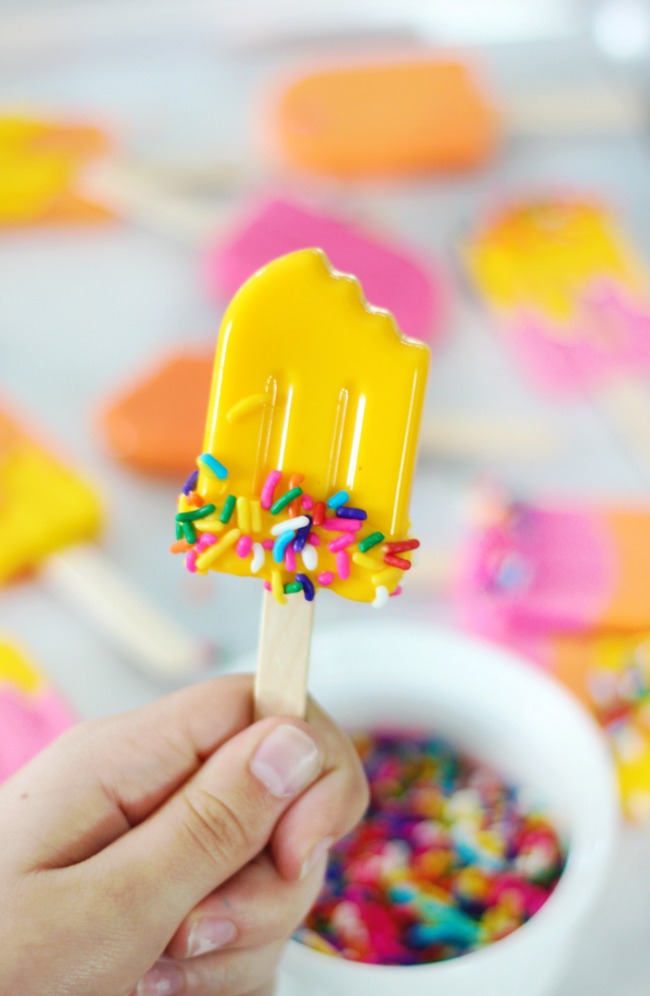 Does a friend have a birthday coming up? Make them a cake or cupcakes with these cute homemade cupcake toppers! Everything needed comes in this cute kit. My girls had a blast making these on their own. You could also wrap them in cellophane and give as a lollipop. Here is a mermaid version.
Wired Heabands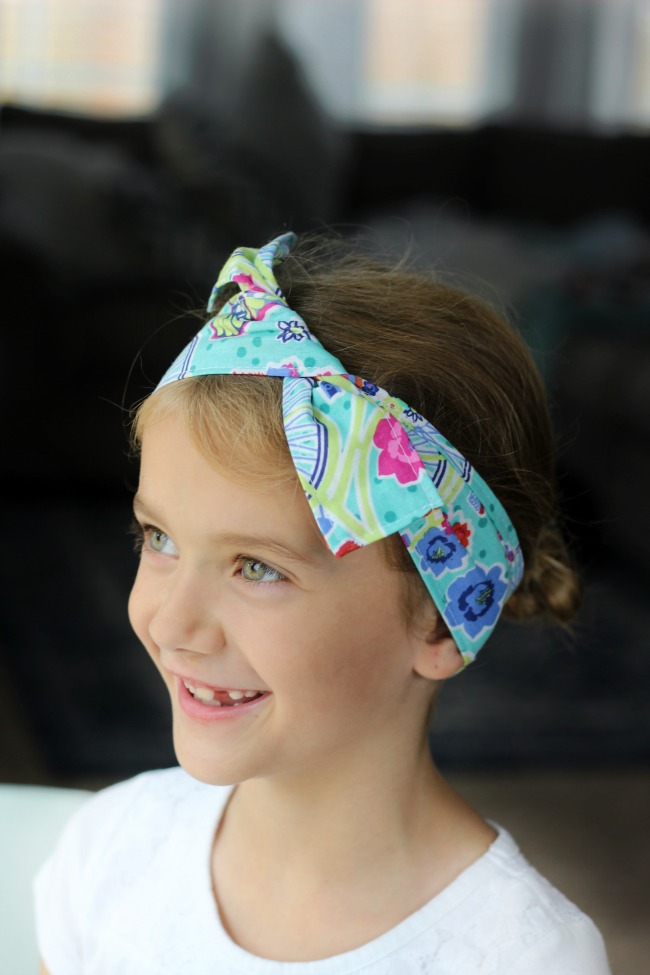 These wired headbands can be styled in 6 ways and are one of the EASIEST gift ideas for girls to make and a great beginning sewing project. Find the step by step tutorial here.
Sugar Cookie Pincushion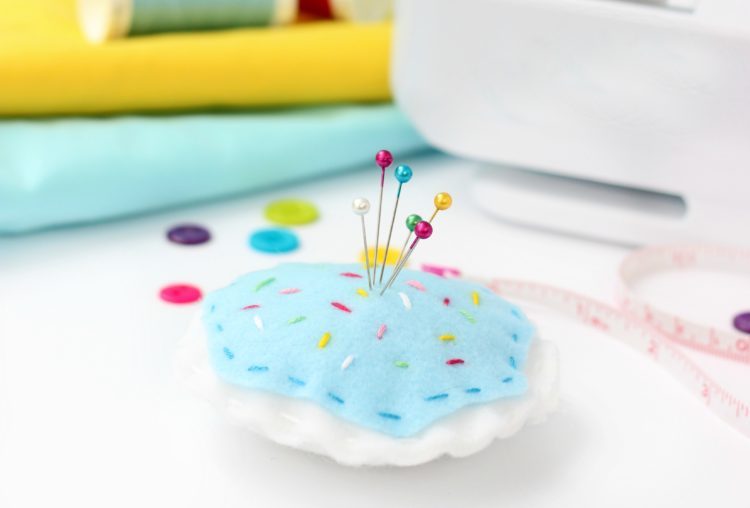 This pincushion would make a darling gift for a grandma who likes to sew. And it is 100% hand stitched. A great beginning sewing project for kids. Find the step by step tutorial here!
10 Minute Stuffed Animal Sleeping Bag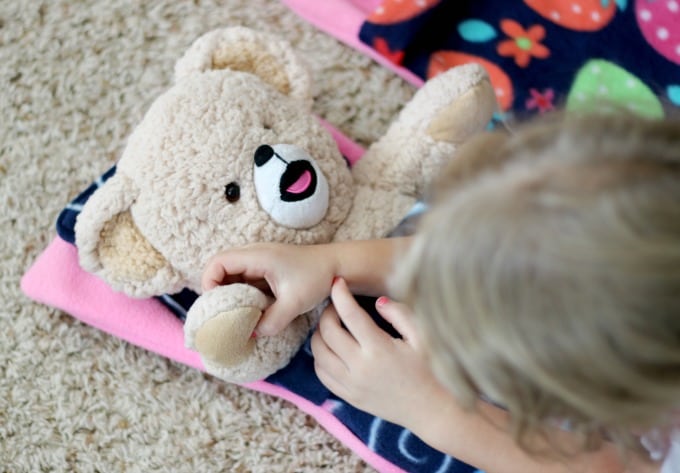 One of the easiest gift ideas that girls can make for each other is a stuffed animal sleeping bag, just the right size for a Build a Bear sized animal. Perfect to take to sleepovers!
More Gift that Girls Can Make
DIY Bracelets
Ruby is learning how to write and came home from preschool the other day saying that she knew how to spell her friends' names. She sure did! They all love the color pink and are girlie girls. We thought it would be fun to make them some personalized jewelry for Christmas!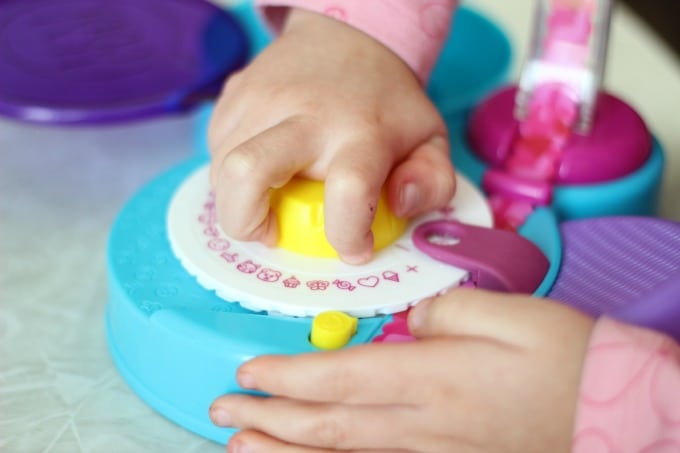 Ruby used her Text Cool™ kit (which reminds me of an old school label maker!) to stamp out these bright and colorful bracelets.  There are 60 letters and emojis to choose from!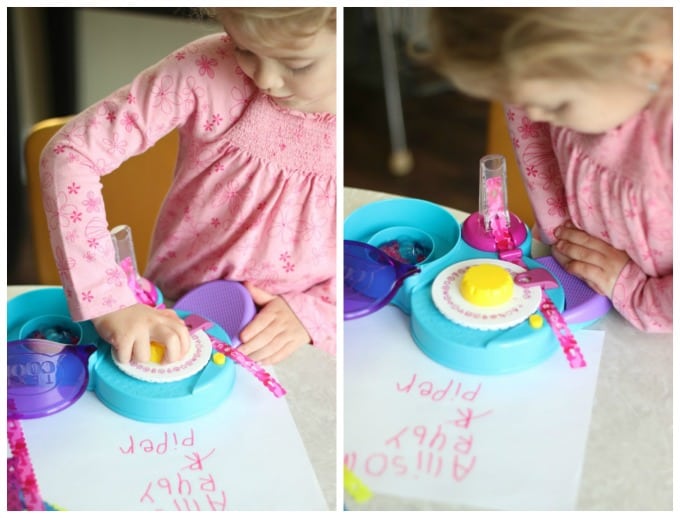 The Text Cool
kit is so much fun! Ruby had no problems working it on her own and quickly got the hang of it. It's as easy as picking out a wrist band, sliding it into the kit, pressing down on the purple lever to feed it through and then selecting the icon or letter by turning the dial. When you've picked out the design you want you press down on the purple pedal to stamp it!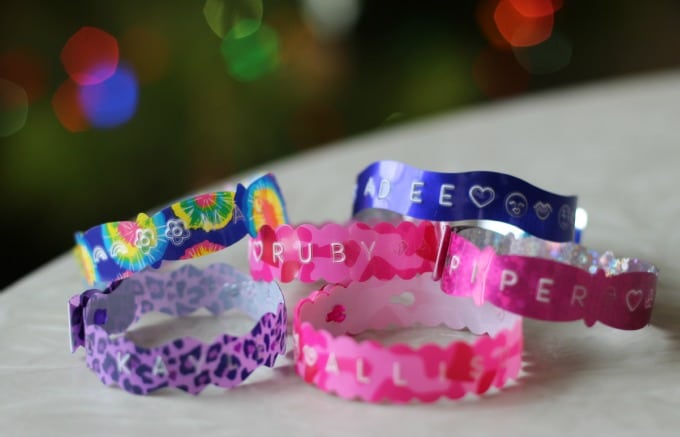 Finger Knitting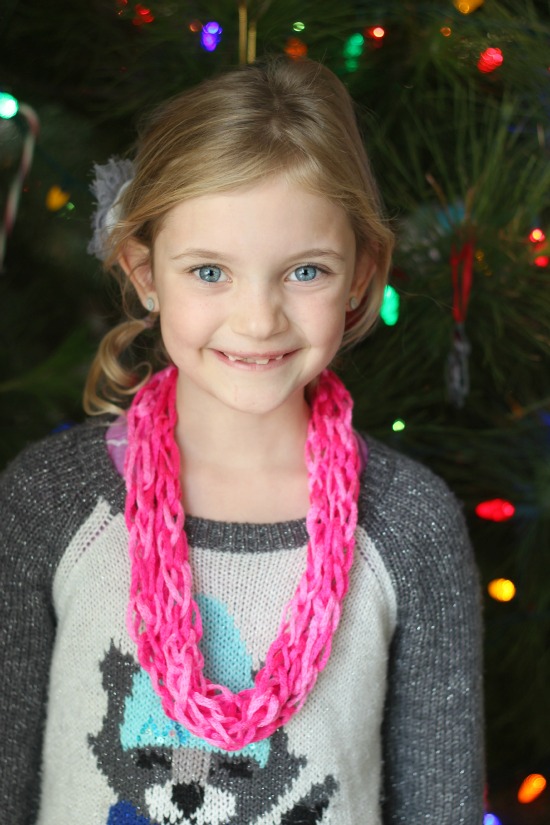 Kaylee has been very intrigued in some of the crocheting projects I've been working on. I showed her how to do a chain stitch and she had fun trying it out, but her little fingers just aren't ready to hold the hook yet and I have no idea how to knit, so that's that. I thought she might have more fun with a
Knit's Cool™
kit.
She decided to give her first project to Ruby for Christmas. Isn't that little pink infinity scarf darling? Ruby is going to LOVE it.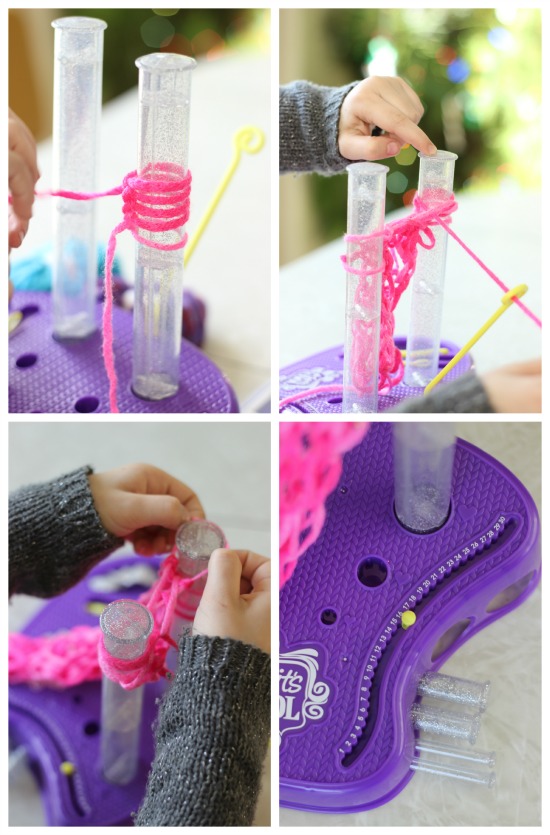 This kit comes with yarn to make 3 crafts. She decided to make a couple of infinity scarves and has already requested to go to the store to pick out more yarn for future projects. It was so fun to see her catch on and knit her little heart out!
She said, "The only person I know that knows how to knit is Grandma Nelson, but she uses sticks. And she lives really far away so she can't teach me, but I taught myself!"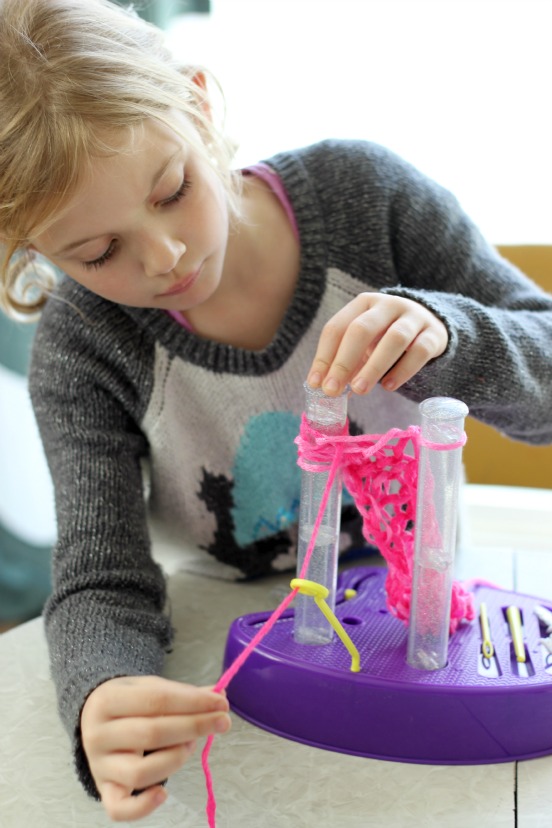 Her  Knit's Cool kit came with 3 sizes of knitting rods to make projects with different sized loops and tension. We found the
online videos
helpful with really mastering the technique for each project. She has plans to make longer, thicker scarves, now that she knows what she's doing.
Do you have any other ideas for gifts that girls can make?
I'd love to hear about them and get more ideas for my own kids! I also found this fun collection of gifts that kids can make for parents and grandparents from Rhythms of Play.
You might also like…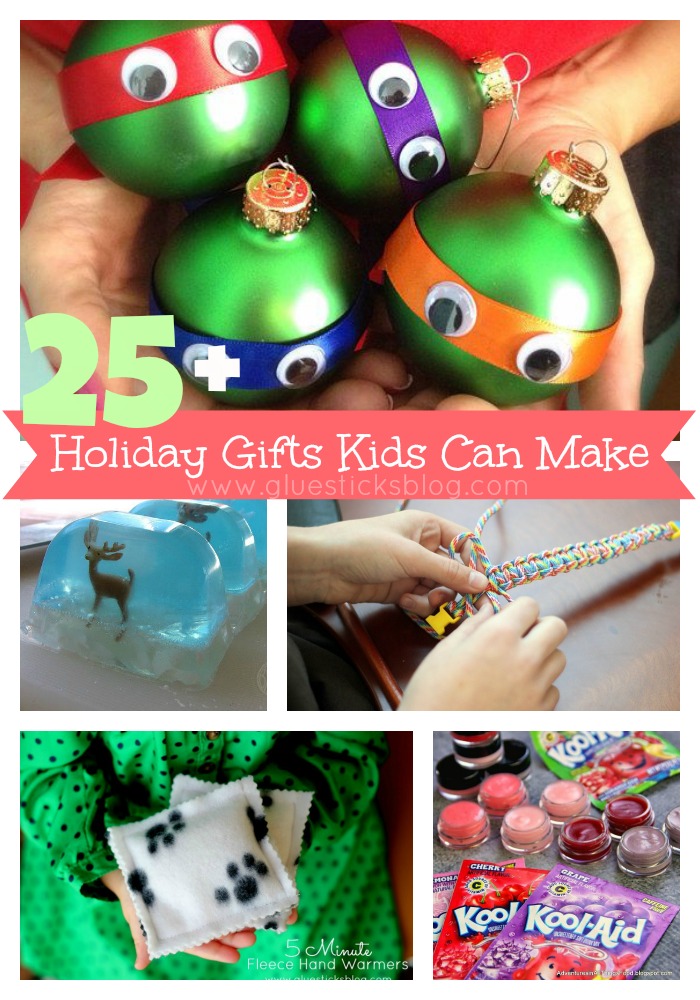 25 Holiday Gifts that Kids Can Make
I was selected for this opportunity as a member of Clever Girls and the content and opinions expressed here are all my own.