A fun and noisy combination of science and fun! This homemade noise putty is easy to make and kids love it. A great rainy day activity.

For those of you who are dying to make your own potty putty, here ya go! We made this in Kodiak for the kids and also the little boy I babysatt. The next day, his mom said that his dad had just as much fun playing with it as he did! Before this, I hadn't ever bought Borax. One box will make a couple hundred batches, lol. So I have added it to laundry, etc. to use more of it up. I found the Borax in the basement today, so we decided to make a batch. Here is the recipe. We made a half recipe today.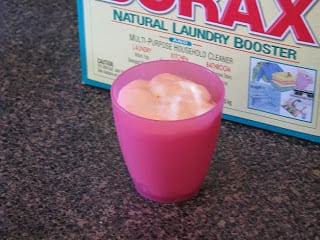 Many have been worried about the use of Borax in homemade noise putty (or any putty or slime recipe for that matter), but I've been making this with my kids for YEARS. Other recipes claim to be Borax-free by using contact solution. But guess what? Contact solution has Borax in it! Contact solution saves the step of having to mix water and borax together, so if you'd like to use it for convenience go ahead!
Homemade Noise Putty
1 c. white glue (Elmer's, Tacky, etc.)
1 c. water
food coloring
1 c. warm water
1 1/2 tsp. borax powder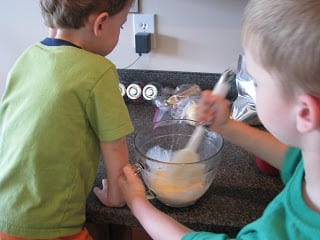 Mix glue with water in a large bowl. Add a couple of drops of food coloring if desired. Set aside. In a small bowl, mix warm water with Borax. Add to glue/water mixture and stir for 2 minutes. It will go from liquid to a nasty stringy mass, then at the end of 2 minutes it will be putty! Knead to smooth putty out.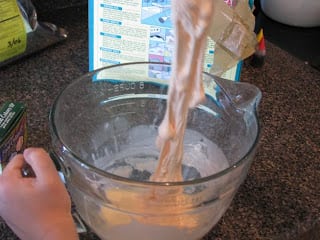 Stuff putty into a small cup (friction makes the noises).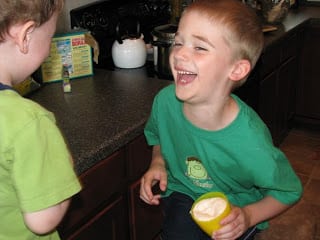 Let the giggling commence.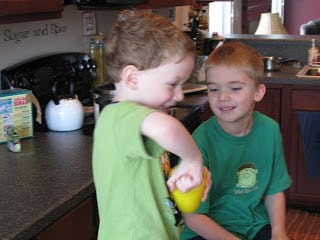 Store in an airtight container.
You might also like…