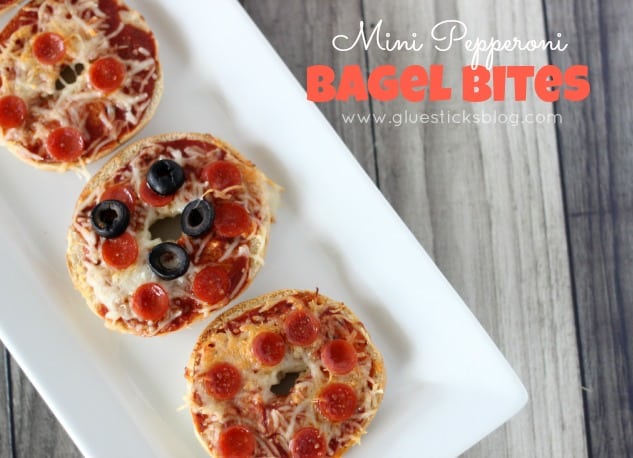 Kaylee's favorite food is pepperoni. True story. This little 6 year old asks me to put Hormel Pepperoni or salami in her lunch with cheese cubes. I don't know any other child who gets as excited about pepperoni as she does. Her favorites are the Pepperoni Minis.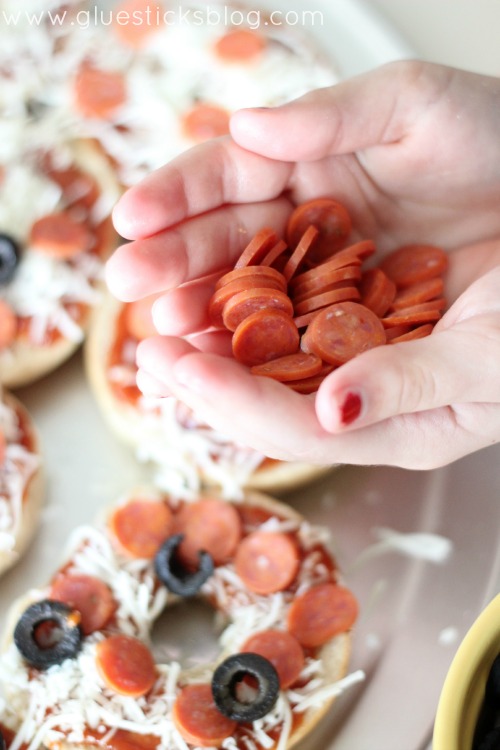 Today she and I are going to share one of our favorite quick lunch/dinner ideas. Super kid friendly and easy to make. Mini Pepperoni Bagel Bites!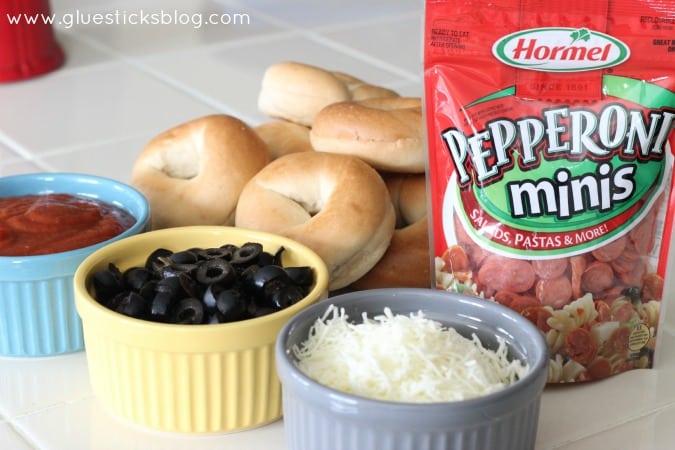 Mini Pepperoni Bagel Bites
gluesticksblog.com
Makes 16 bagel bites.
8 mini bagels
Hormel Pepperoni Minis
pizza sauce
mozzarella cheese
olives, additional toppings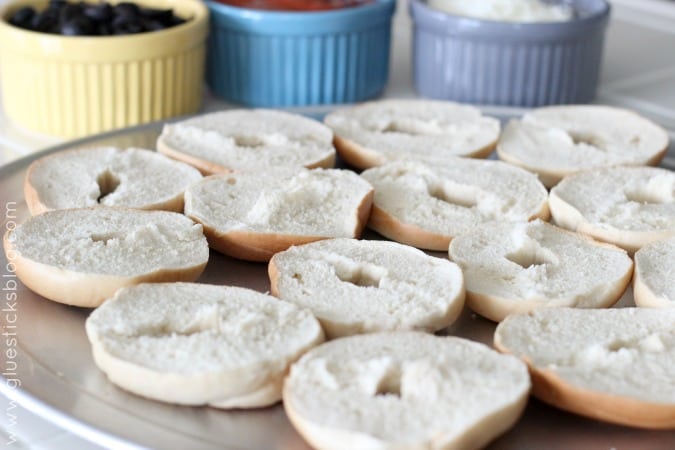 Slice and set bagels on a baking sheet.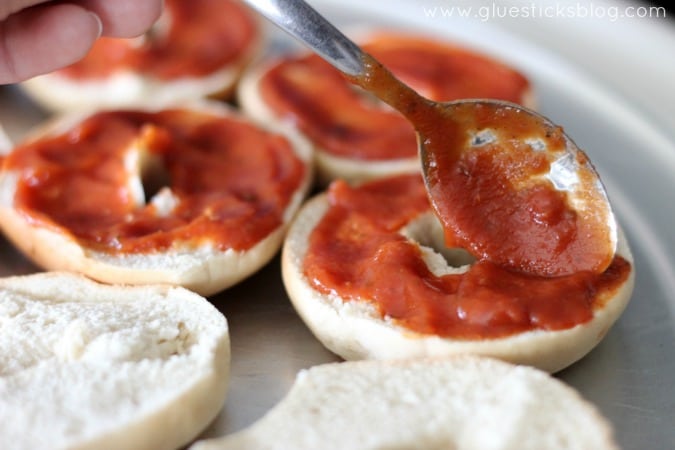 Generously coat in sauce.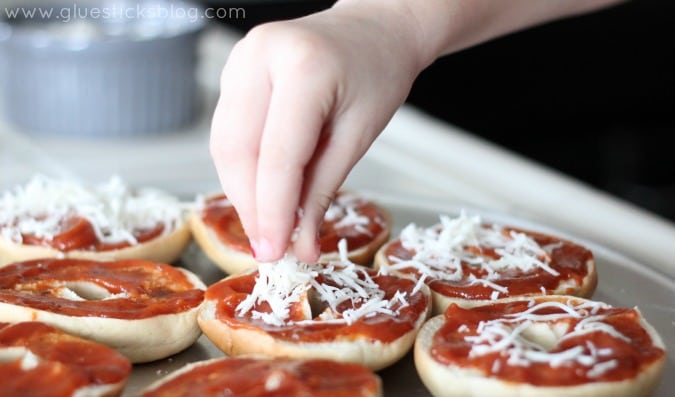 Sprinkle with cheese.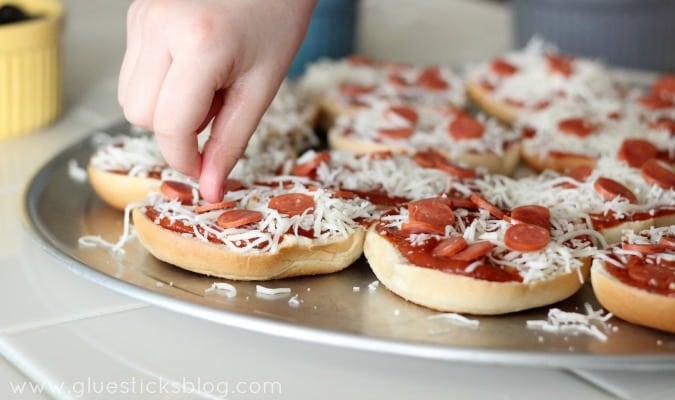 Add pepperoni and any additional toppings.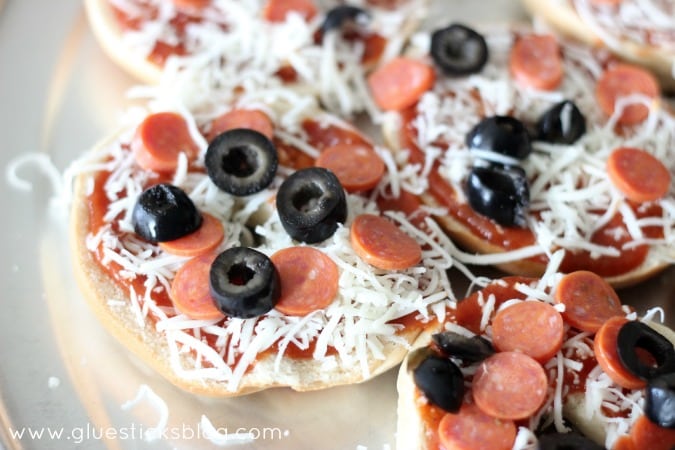 Bake in a preheated oven at 375 degrees for 12 minutes or until cheese is bubbly.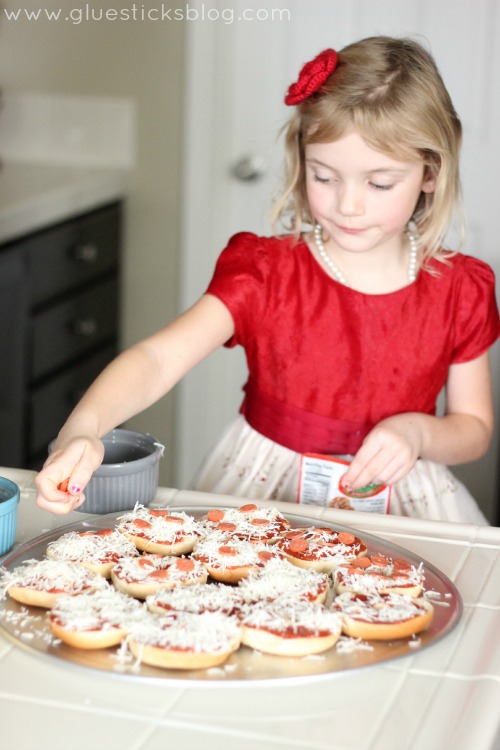 This is a great recipe to have the kids make. My kids love helping out in the kitchen and seems to eat better when they are involved in preparing their own food.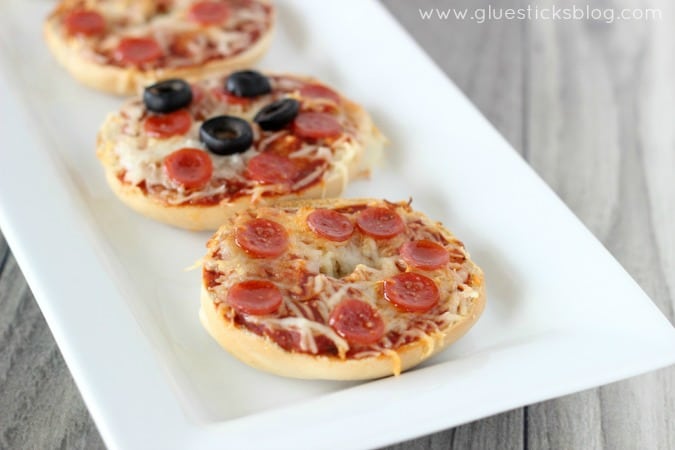 Save $1.00 on the purchase of any two (2) HORMEL® Pepperoni packages with this coupon. Stay updated with recipes and new products by following on Facebook and Twitter.