An I Spy Box is a great sensory activity for a rainy day. Fill a tote with beans and a variety of items then have the kids try to find them!
If you like this creative activity you'll love our ice excavating activity. It's always a hit when friends come over.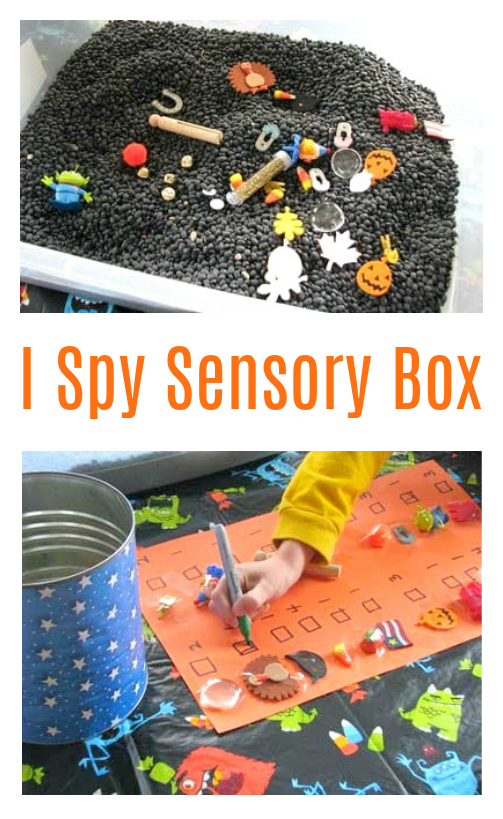 The kids have enjoyed their dry erase I Spy bags so much that I thought I'd take it to the next level and let them scavenge for items in a giant I Spy Box. They LOVED it! Yes, there will be beans on the table and on the floor, but they sweet up easily. Trust me, it's worth it.
Other Sensory Bin Filler Ideas
rice
colored pasta
water beads
aquarium gravel/rocks
I like using beans because they are inexpensive and I generally have quite a few bags on hand.
I Spy Box for Sensory Play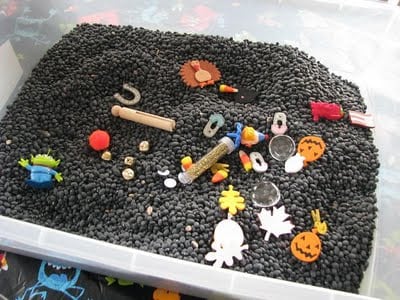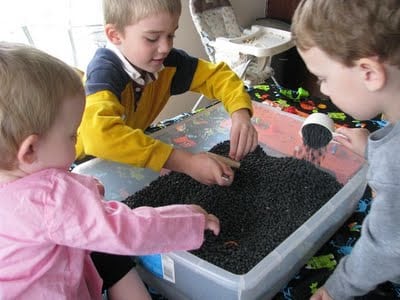 It entertained them forever! Kaylee really liked it too. She enjoyed holding the beans in her hands and also discovered that they make an amazing sound when being flung off the table and onto the floor. I knew they boys wouldn't have issues with putting the beans in their mouth, but I did stay with Kaylee (13 months) while she played just to make sure that she didn't try anything. Of course, she tried putting the beans in her mouth so it became a brothers-only activity until she is a bit older.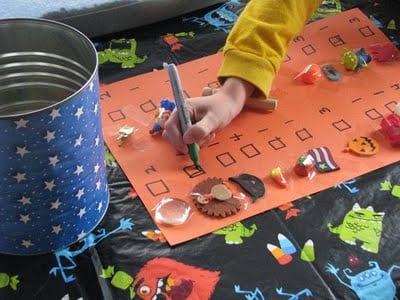 I gave the kids a chart with a sample object, a box to check it off after they have found it, and the number of objects they need to find.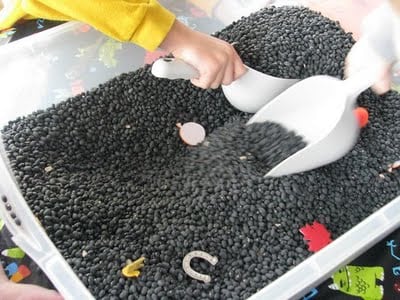 When play time is over, simply put the lid on the bucket and store it away for another day!
3 More Interactive Activities For Kids
Animal Emotions Game
Cracker Toss Game