Mini pumpkins, carved out with just enough space to add a set of vampire fangs. These little vampire pumpkins are perfect for Halloween and are absolutely hilarious!  This post contains affiliate links and was originally published in 2011, but has been updated.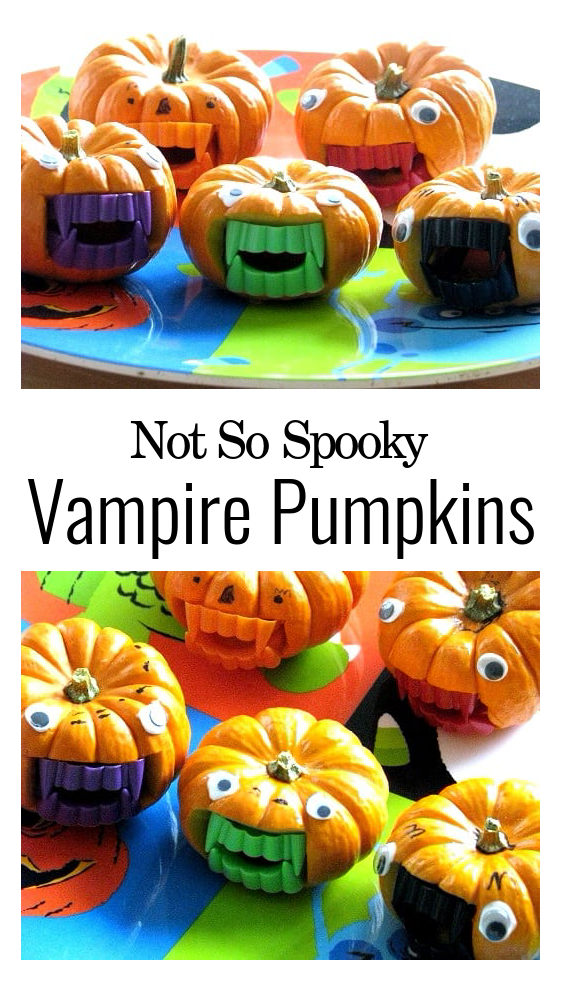 Little Vampire Pumpkins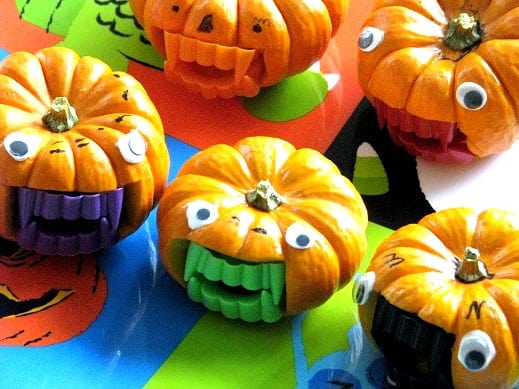 Who wouldn't want one of these little guys in their Halloween decor? 😉 I saw them on pinterest and thought they were hilarious. We had to make some!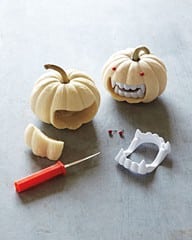 Vampire Pumpkin Supplies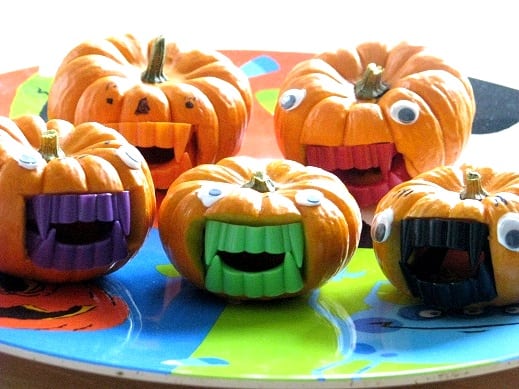 How To Make a Little Vampire Pumpkin
Step 1: Carve holes the same size as the little fangs.
Step 2: Scoop out pumpkins guts.
Step 3: Let kids decorate them with craft eyes and permanent markers.
 They are looking pretty festive on our front porch. We may have to make a few more as these won't last all the way to Halloween, I am sure.

Aaron practically ran to the bus this morning. He was excited to give Miss Jan one of the little vampire pumpkins that he made yesterday. He also brought one for his kindergarten teacher. He said that kids have brought her apples before and someone even brought her a peach. I told him that I don't think anyone has ever brought in a mini pumpkin with fangs….but I could be wrong. Dallin didn't feel the need to bring one. He's a bit too old for that 😉