Make your own painted pumpkins to match your fall decor this year! A quick and easy afternoon project.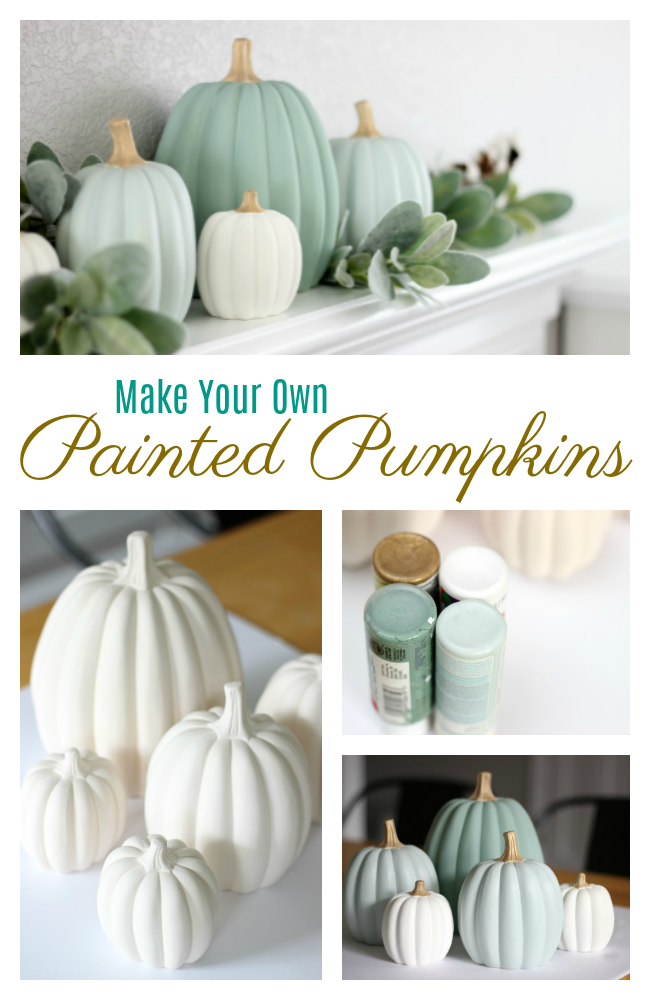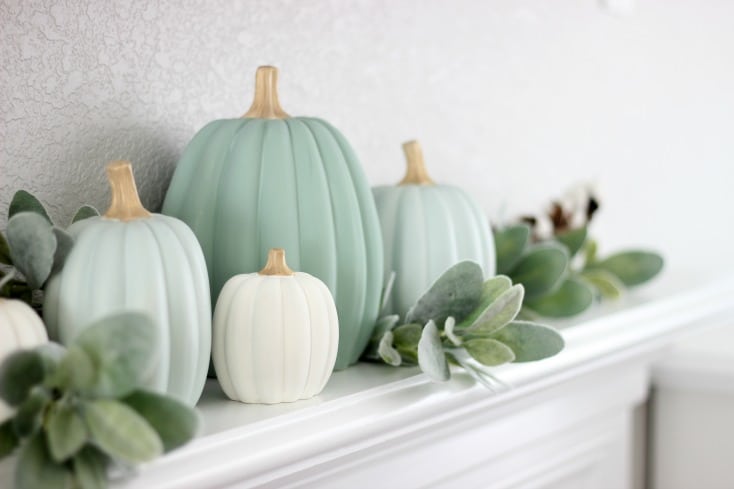 I searched all around this year for the perfect green pumpkins to buy for a bit of fall decor. I went to Target, Michael's, Joanns, and a few other places without much luck. They all had pumpkins, but either the patterns didn't match what I was looking for, they were too expensive, or they weren't the shade of green that I wanted. I even contemplated buying foam ones and painting them myself, but I was afraid that they would just look cheap.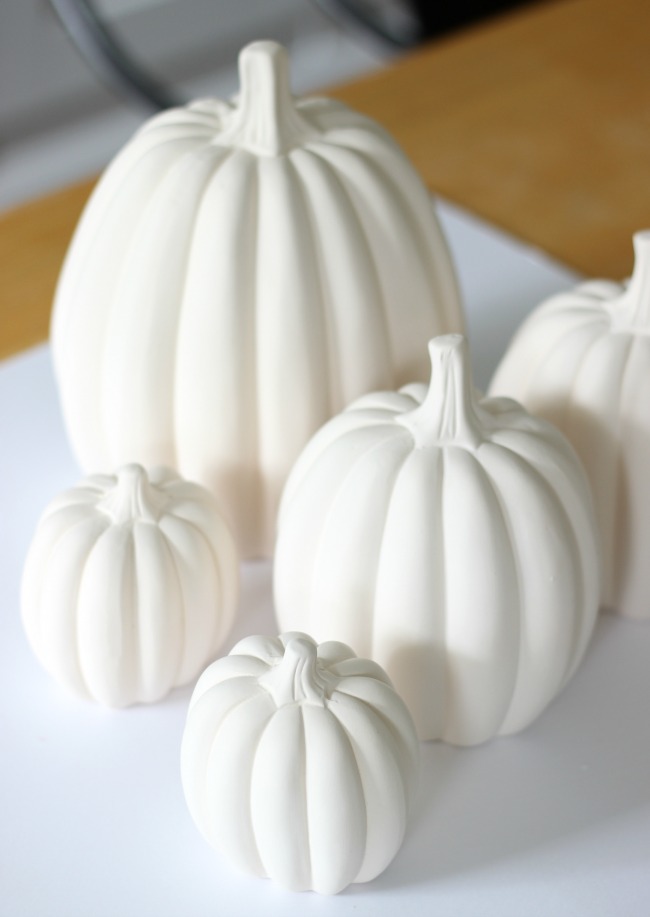 I decided to check Oriental Trading to see what they had in stock and found these sets of
unfinished ceramic pumpkins!
 They come in a set of 3 and had great reviews. I decided to give them a chance and ordered two sets.
Make Your Own Ceramic Painted Pumpkins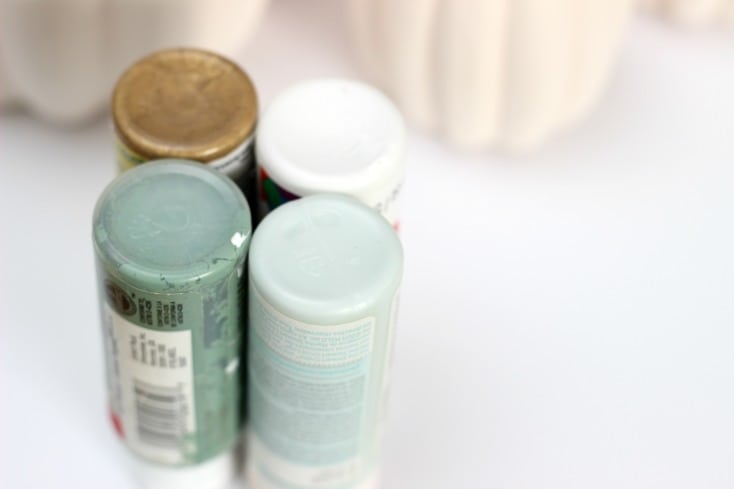 I was happy to find a few paint colors in my stash that I was able to blend to create the shades I was looking for. The sage green is over ten years old, a $.10 clearance bottle from Walmart, but still worked! Just needed to be thinned a little with white.
I added a tiny bit of white to the dark sage and a drop of yellow to the white paint so that the white pumpkins weren't too bright.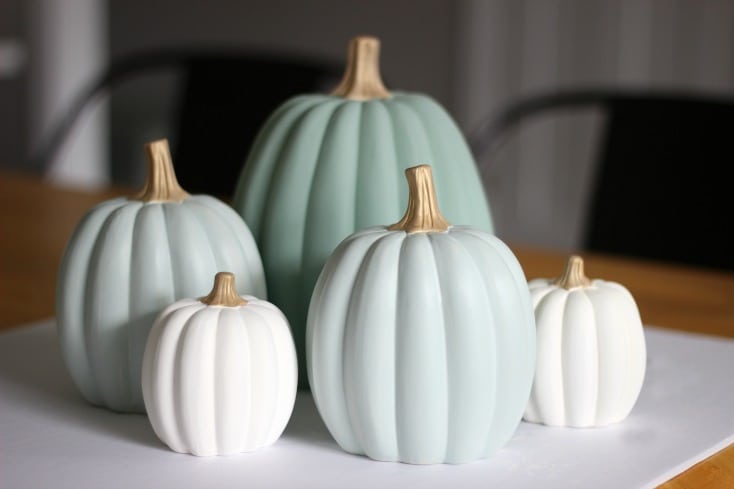 One coat gave great coverage and they dried really quickly! A thin coat of clear spray paint and they were ready to display.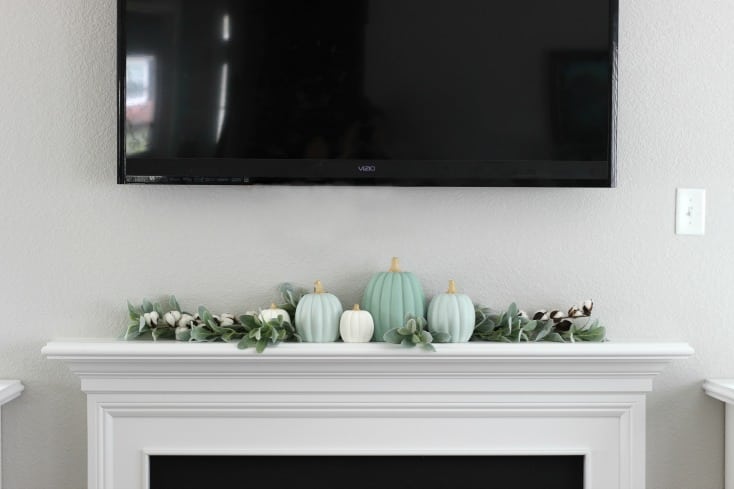 I arranged them on my mantel with a few sprays of lambs ear and cotton stems and absolutely love how they turned out! It never ceases to amaze me what I can find at
Oriental Trading
for my home, my kids' birthday parties and for our craft cupboard!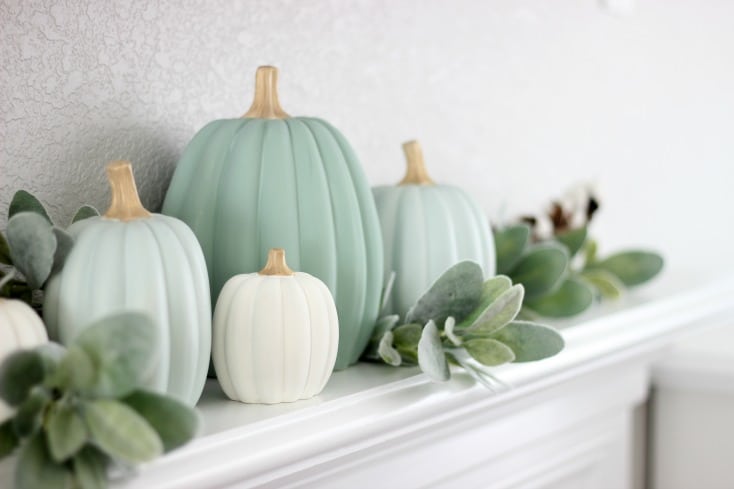 Here are a couple of other projects that I found using these same Oriental Trading pumpkins. There are so many fun ways to decorate them!
Washi Pumpkins and Terrarium Fun
You might also like…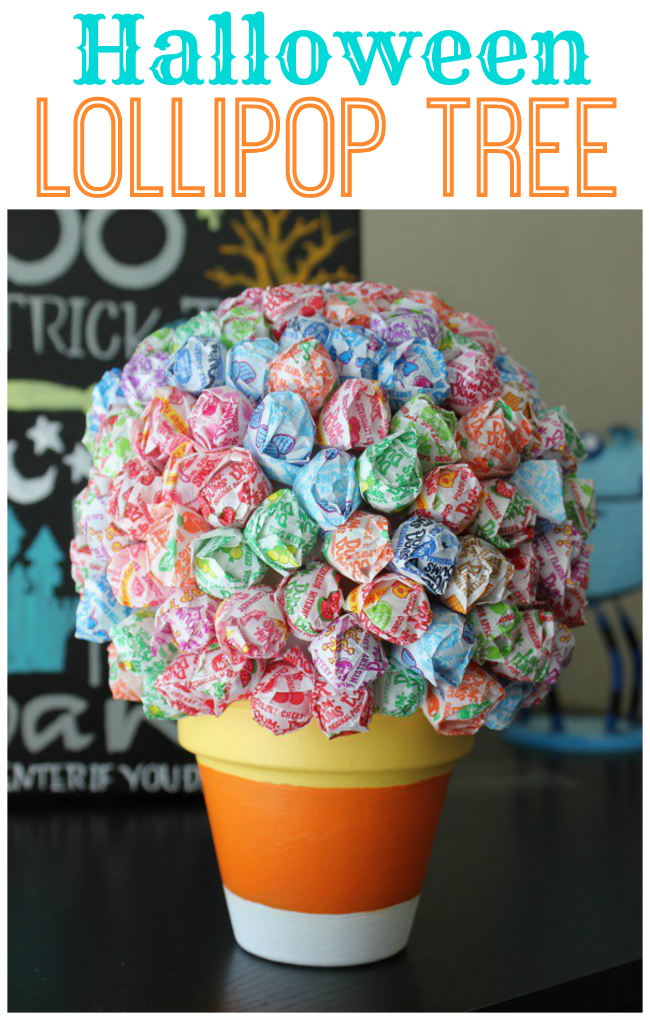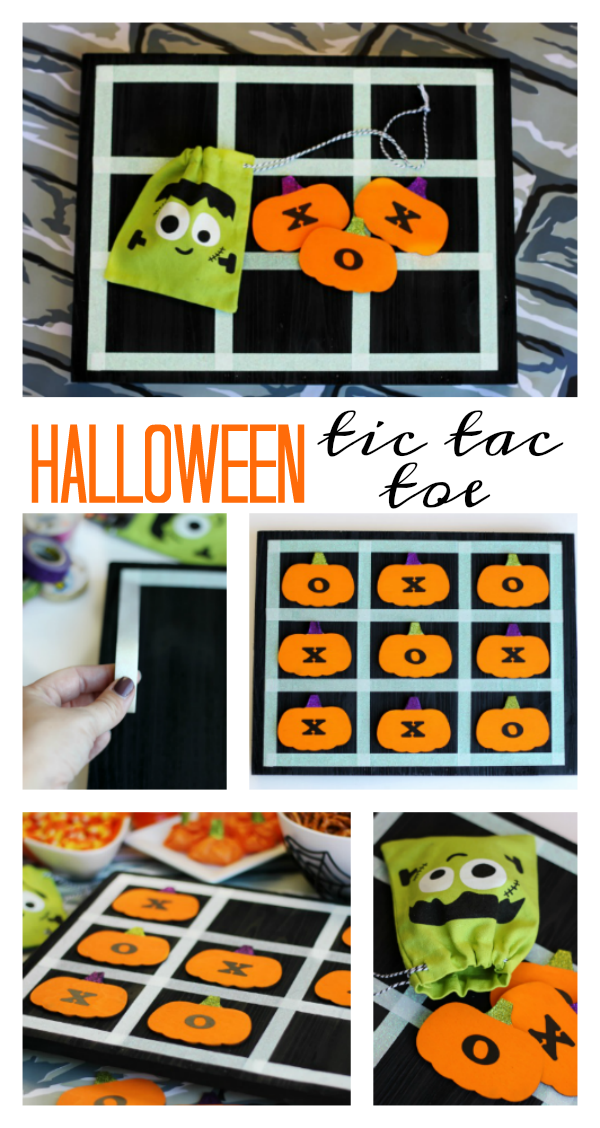 Rice Krispies Treats Halloween Boo Kits