Complete with everything needed to make 3 types of Rice Krispies Treats® pops, this BOO kit is perfect for door bell ditching or leaving on a teacher's desk this year! This shop has been compensated by Collective Bias, Inc. and its advertiser.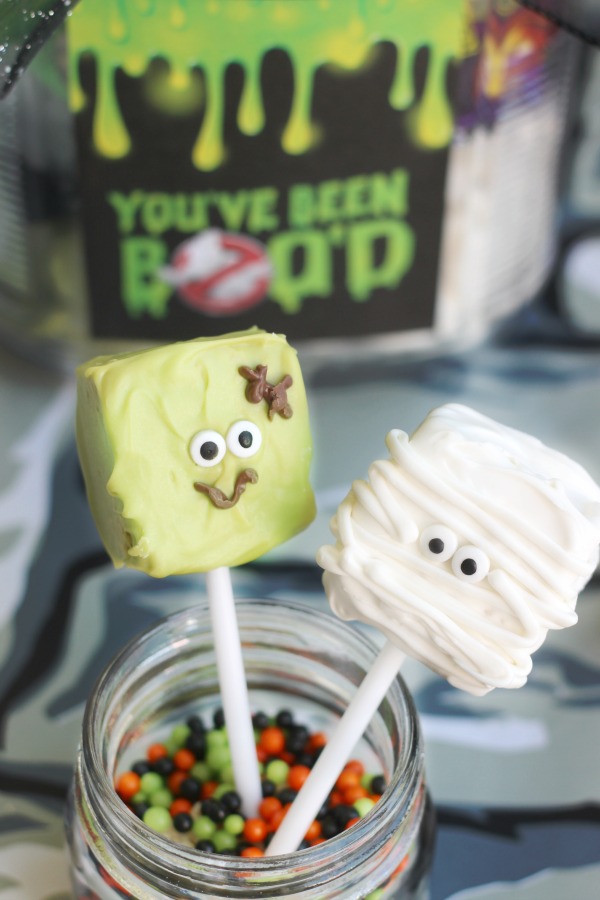 I'm a firm believer that elementary school teachers are still children at heart. My children have had some fantastic ones over the years. Ones full of energy, excitement for learning, and creative too. I love the little projects that my kids bring home, so why not create a BOO kit that is as creative as they are?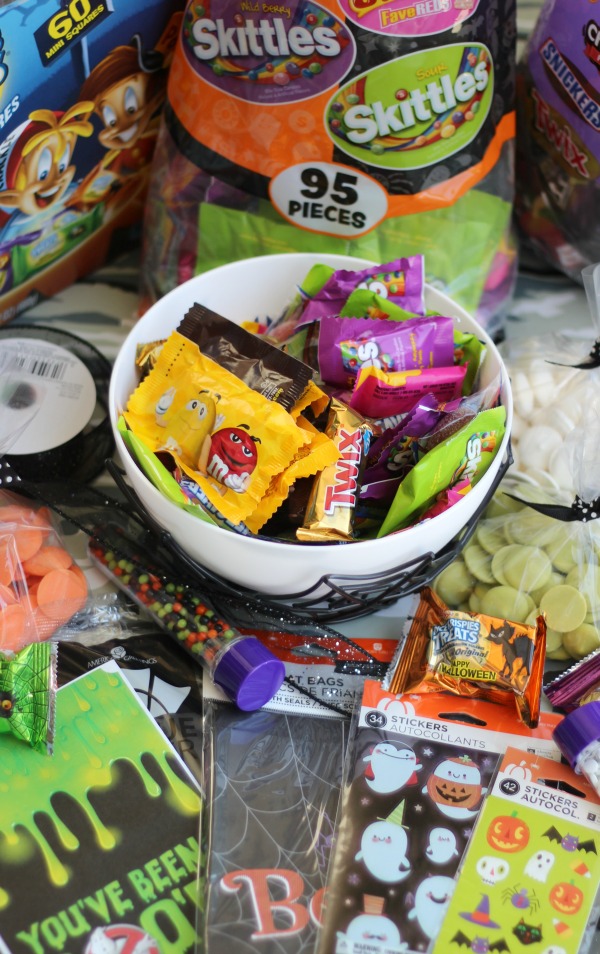 I just can't get enough of the darling Halloween decor that I found at Walmart. This Halloween pop BOO kit was so easy to put together. It comes with everything needed to make 3 types of Rice Krispies Treats®, plus a few extra goodies!
Halloween BOO Kit Supplies:
1 jar (Walmart)
melting chocolates in a variety of colors (Joann's)
lollipop sticks (Joann's)
mini cellophane bags (I've had a giant stash of these for years)
candy eyes (Joann's)
sprinkles (Walmart and Joann's)
Rice Krispies Treats® (Walmart)
American Greetings® Halloween stickers (Walmart)
American Greetings® mini treat bags (Walmart)
a variety of Halloween candies
BOO kit printable card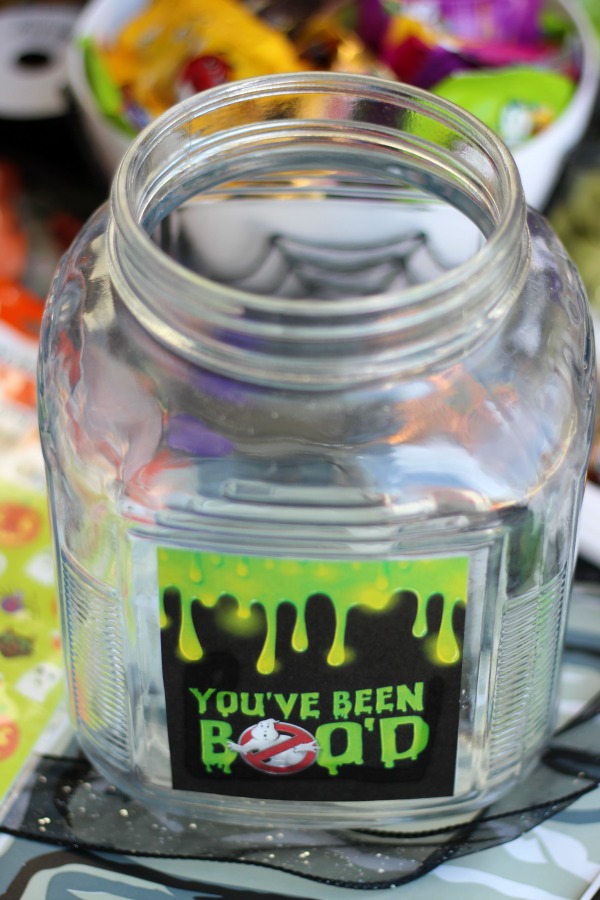 I love these jars and use them for so many things! I found this one at Walmart in the kitchen section and it was the perfect size for my BOO kit.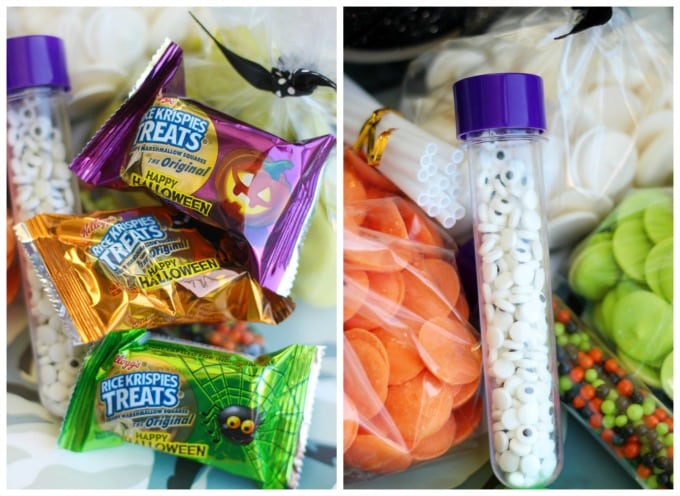 Then I began filling it up with the ingredients needed to make the Halloween pops.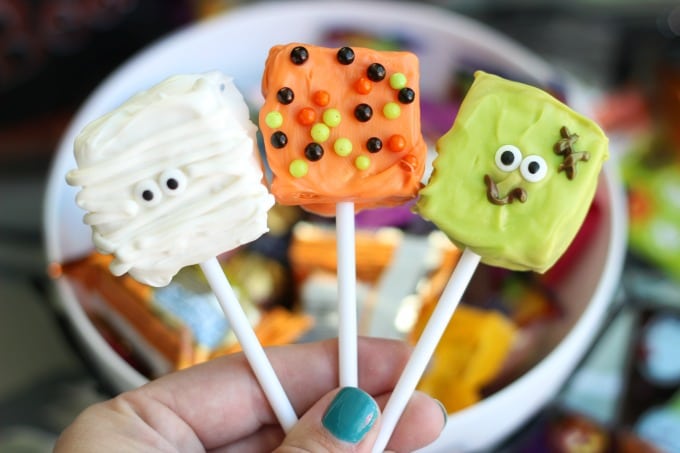 I made a sample of each so that she can see (and sample) a few examples!
These really are as simple as sticking a lollipop stick into the Rice Krispies Treats® and dip into melting chocolate. Add candy eyes and any other details you'd like!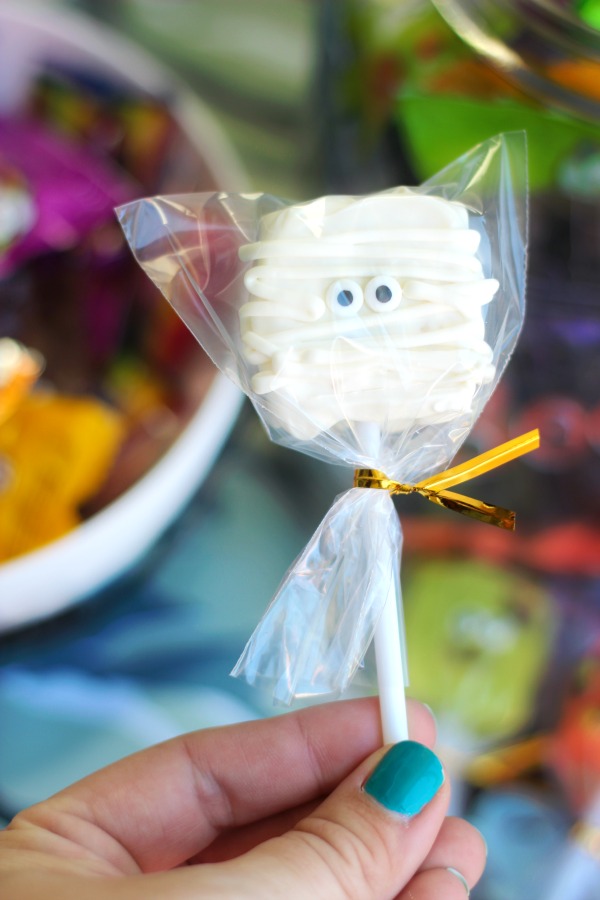 I wrapped them up and placed them into the jar along with the other ingredients.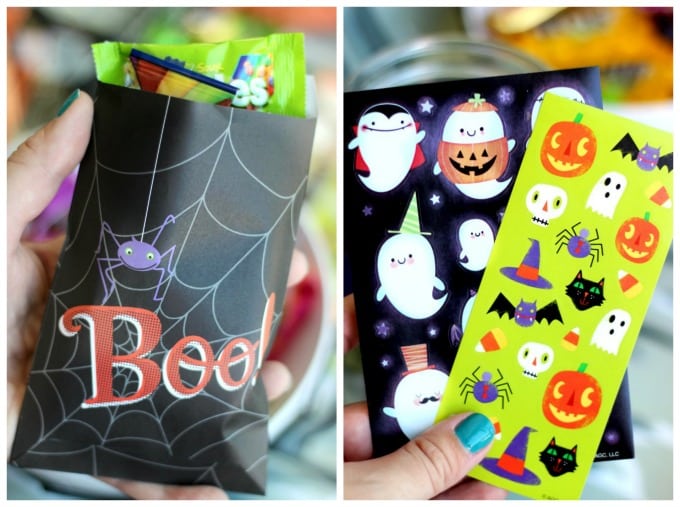 Halloween isn't Halloween without candy. I filled several small treat bags with our favorite varieties and a few sheets of stickers because all elementary school teachers need cute stickers. Ruby gets one every day as she leaves the classroom and it is seriously one of her favorite parts of the school day!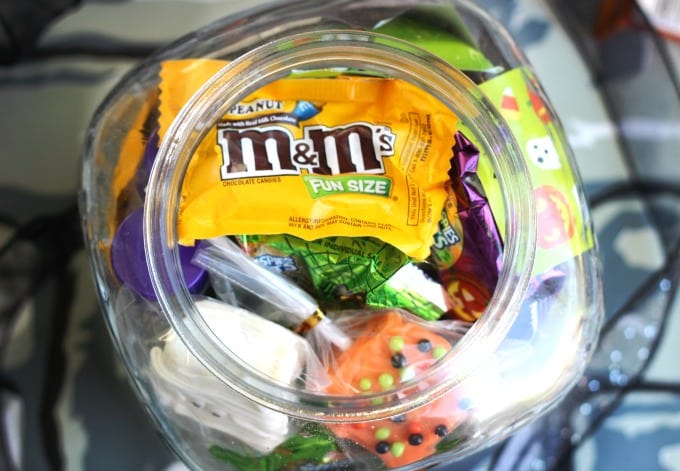 I filled in any empty spaces with candy, added a ribbon and my jar was complete!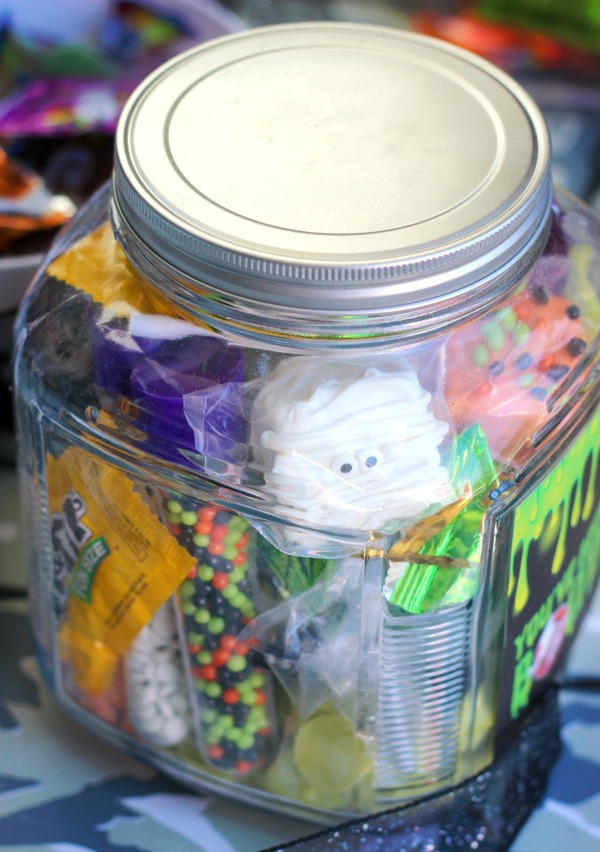 Everything needed to bring a bit of fun and excitement to the school day!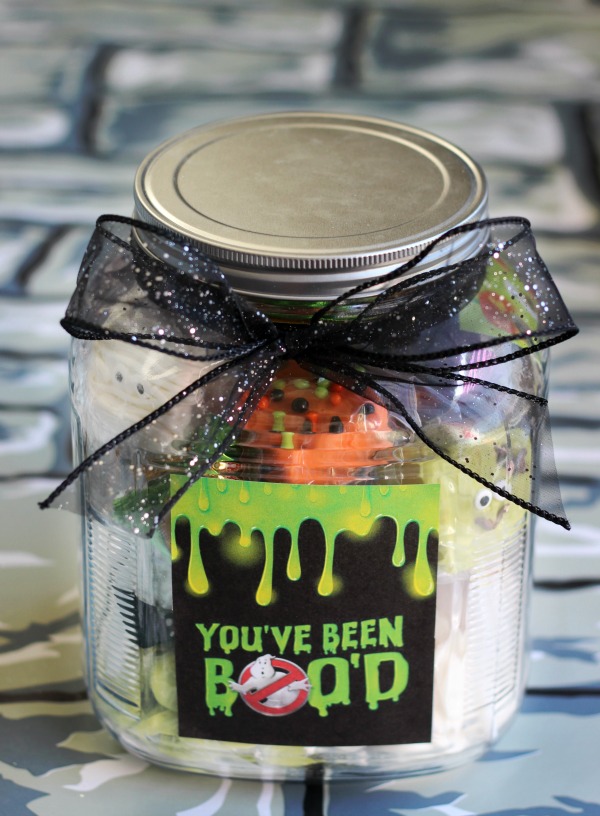 So…who are you going to BOO this year?
You might also like…