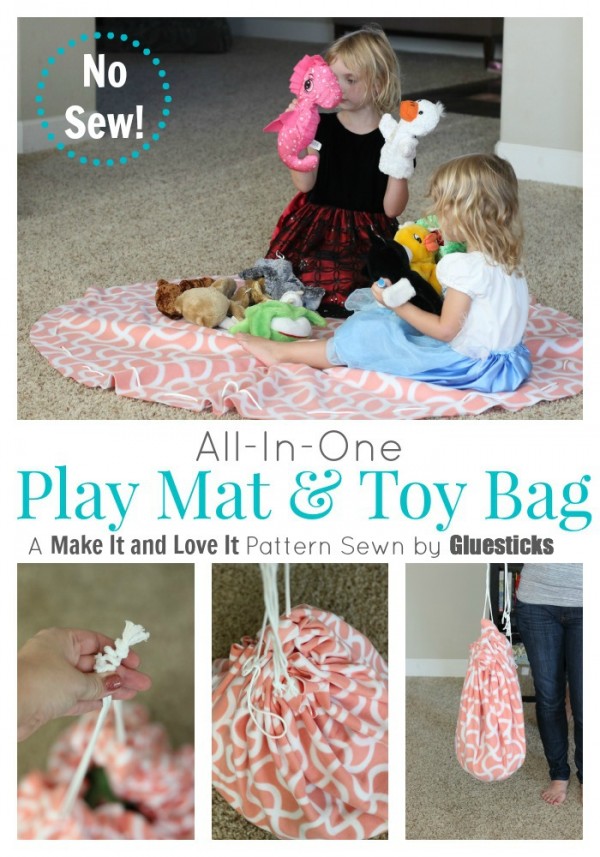 My girls LOVE setting up pretend stores and pet shops downstairs, and they are pretty good at it too. They think of everything, no detail is overlooked. Bringing all of the toys downstairs seems to be a breeze. Picking them up and putting them back seems to be a daunting task. One that they can't ever seem to do a lone, always asking for help. Hmm…is it really harder or did they just lose motivation? 😉 Â Insert: Play Mat & Storage Bag, also great for loading up toys and dragging back upstairs!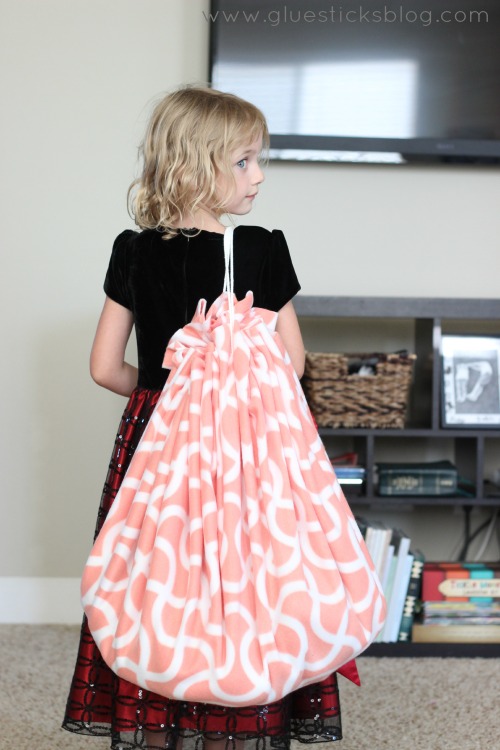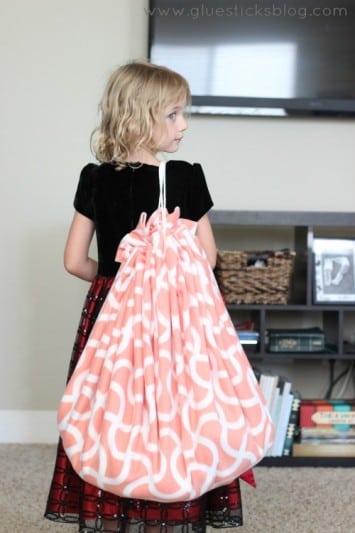 My little model likes wearing fancy clothes every day of the week.
They can play on it, load the toys inside, pull the strings and it is ready to take upstairs. This bag holds a TON of stuff too! It's nice and big. The best part? It took me about 15 minutes to make and it is a completely "No Sew" project!
The tutorial for this fun play mat and storage bag came from my new favorite book!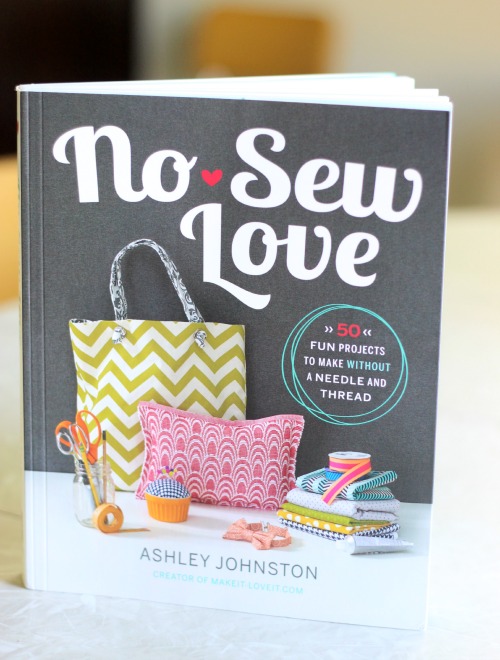 When Ashley, from Make it and Love It, announced that she had a book in the works I couldn't wait to get my hands on a copy. I've followed her blog since I started mine back in 2009 and don't think I've missed a post. I love her simple projects and clear instructions. Both of those translate into her book: No-Sew Love.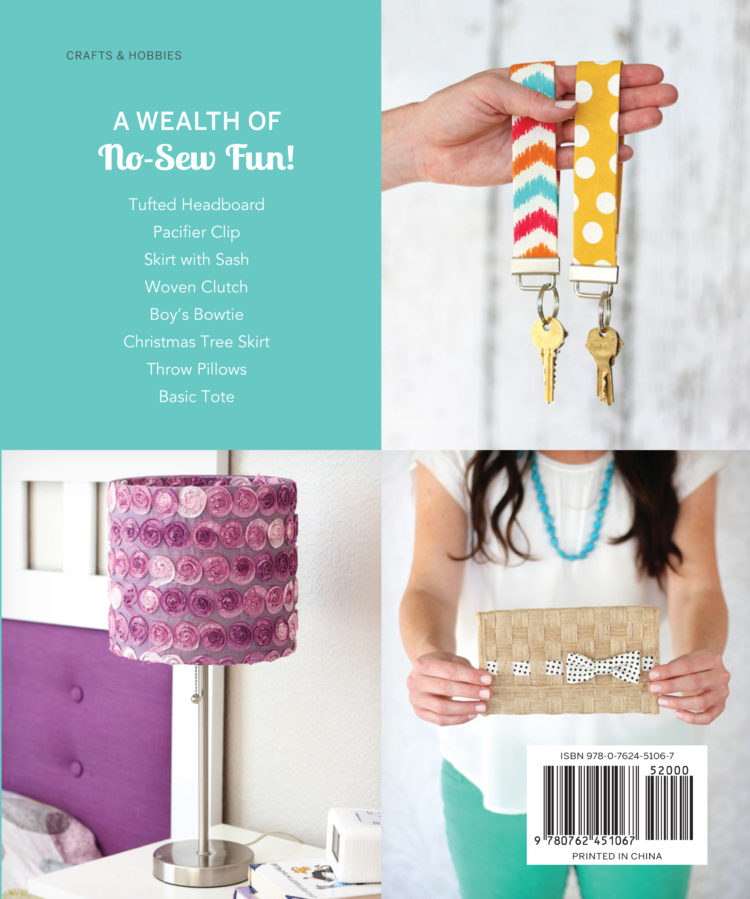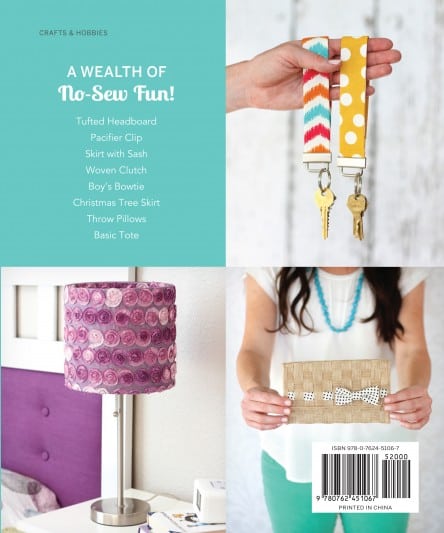 50 projects to make WITHOUT a needle and thread! I love that they are full-on projects. Beautiful fabrics, fun techniques, and quality projects. She even includes lists and links to shops for ordering your no-sew supplies. My absolute favorite sections are Re-Purposing and Home Decor. Here are some photos of other projects in the book!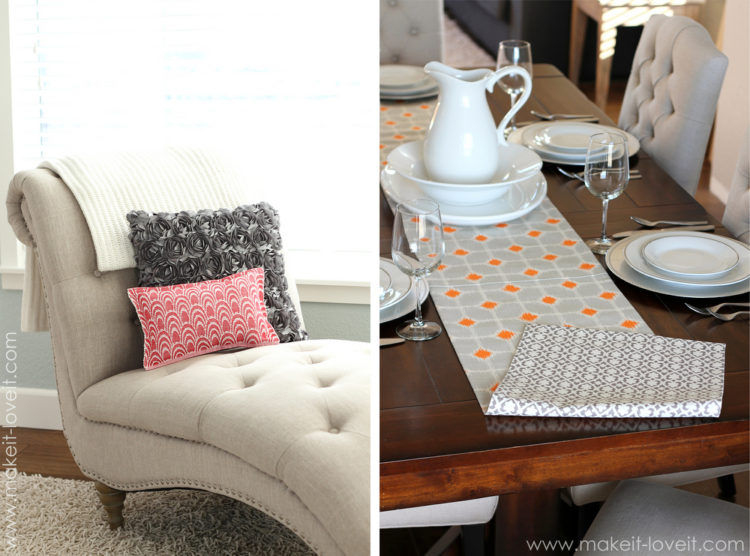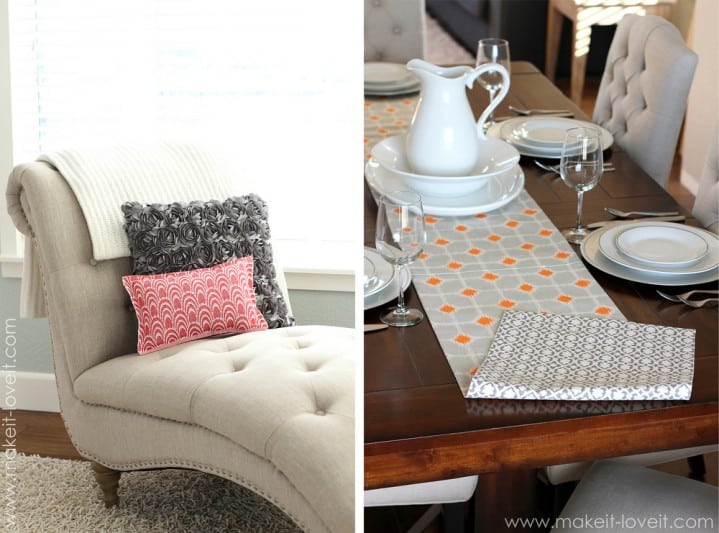 Home Decor Projects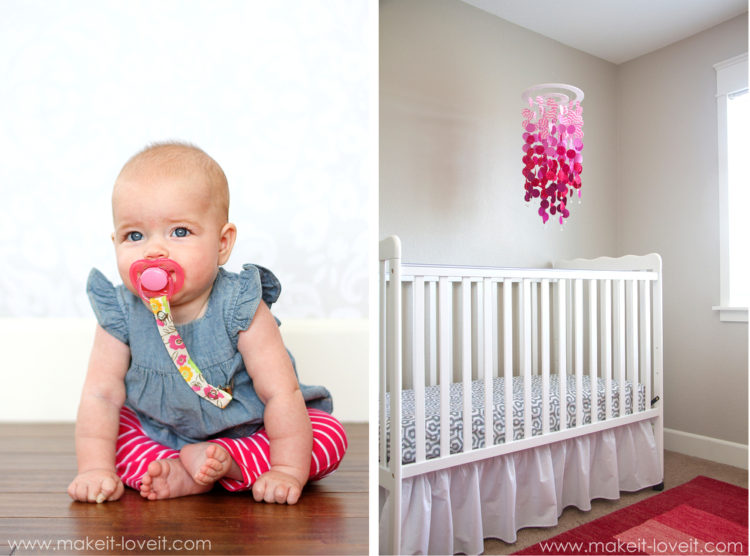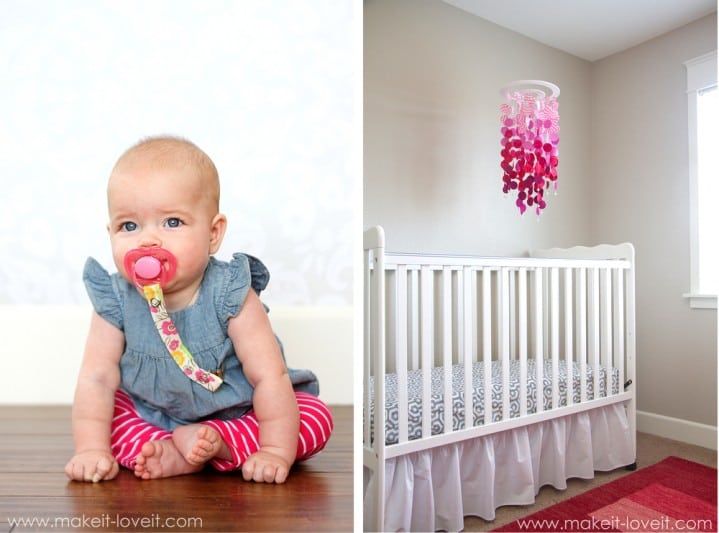 Baby Projects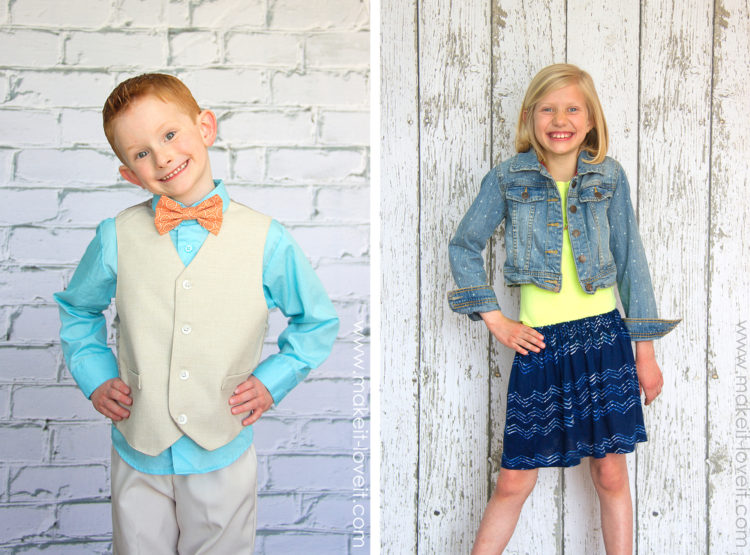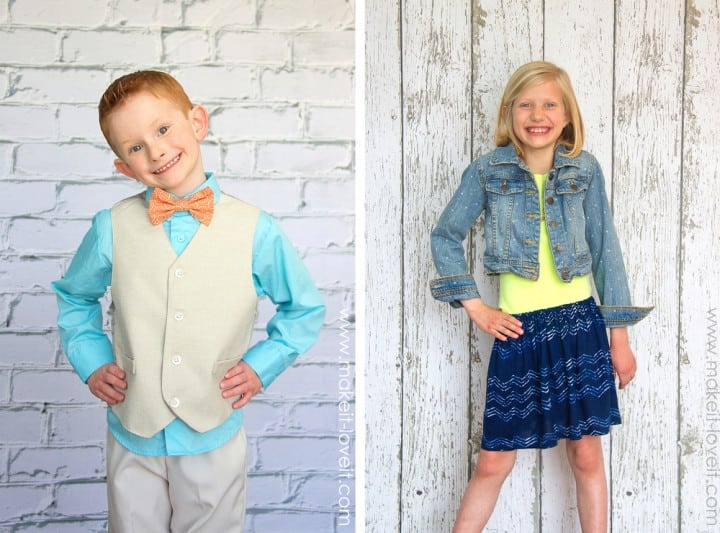 Quick and Easy Accessories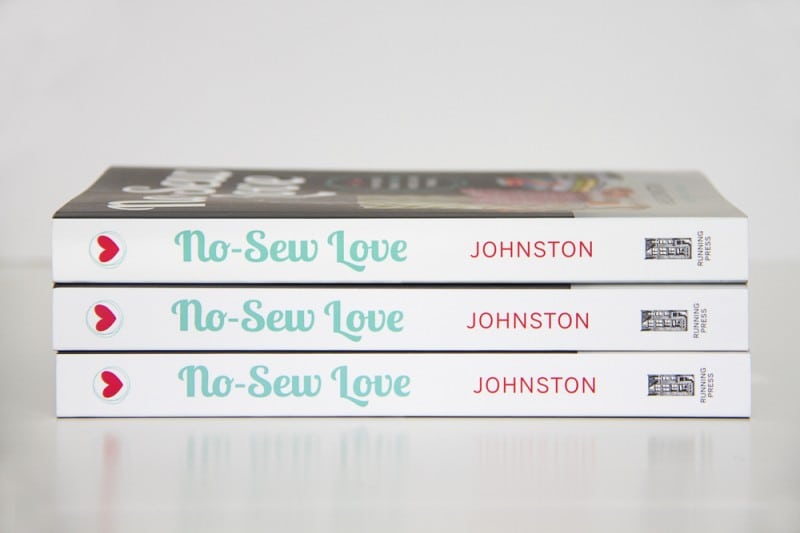 How would you like a copy? For yourself or to give as a gift! You can also order No-Sew Love here!Â
To be entered to win a copy of No-Sew Love, simply leave a comment below  letting me know what No-Sew Project you would try first!
Giveaway ends September 15th.
Congratulations to the winner, Laurie Logan!