Looking for a quick and easy printable math game for kids to play? Number dash takes 10 seconds to learn and is SO fun! Perfect for a rainy day.
Looking for more boredom busters? Check out these easy science experiments for kids using household items!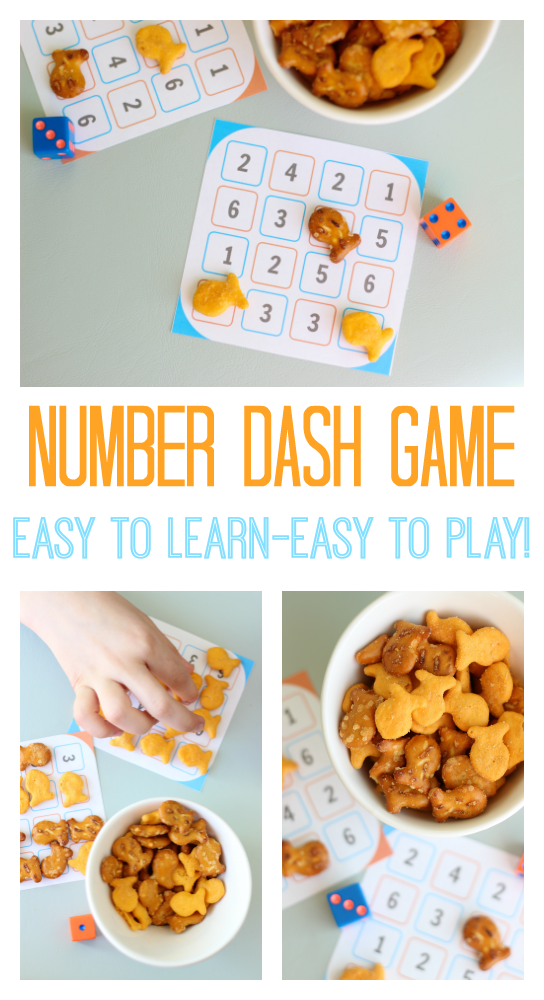 How To Play Number Dash
Number Dash is a super fast dice printable game for kids that is easy to learn and easy to play! Roll your dice as fast as you can and match the number you roll with a corresponding number on the card.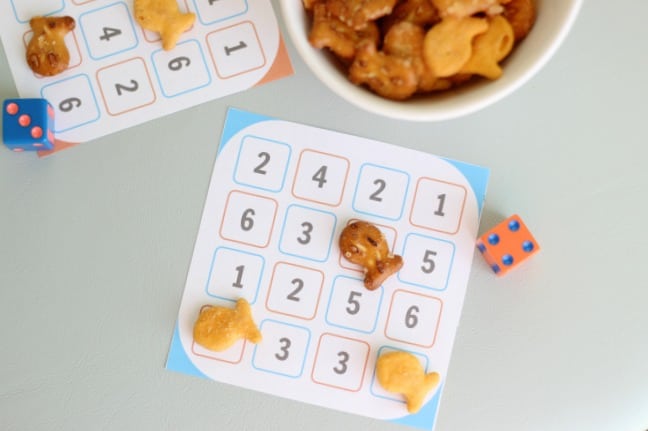 If you find a match, place a
cracker
 on top. Whoever fills up their card first, wins! There are no "turns" in this game.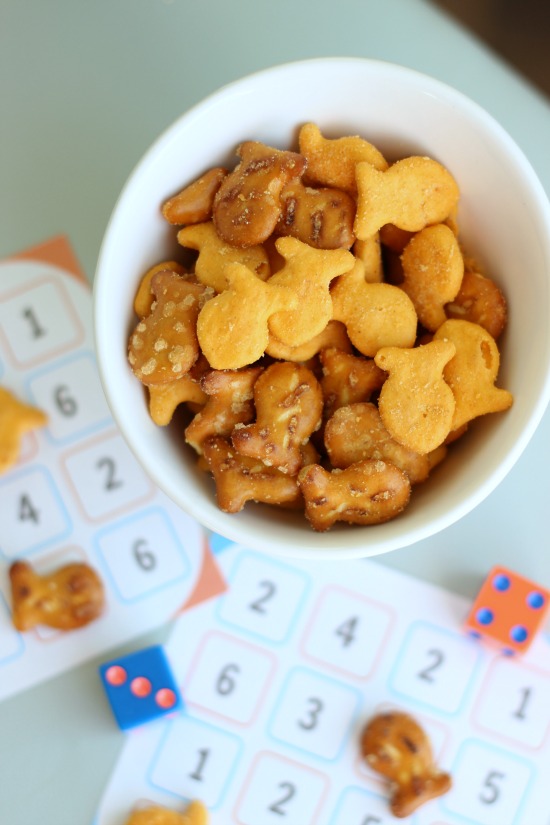 Everyone plays simultaneously so it is a FAST game! When the game is over, it's time to snack!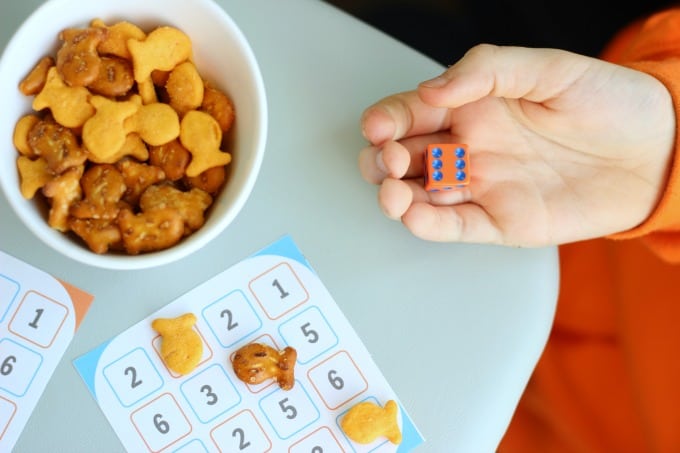 Number dash is a great game for kids on a rainy day and would also be great for traveling! Just set the game card and crackers on a small cookie sheet to prevent them from falling in the car.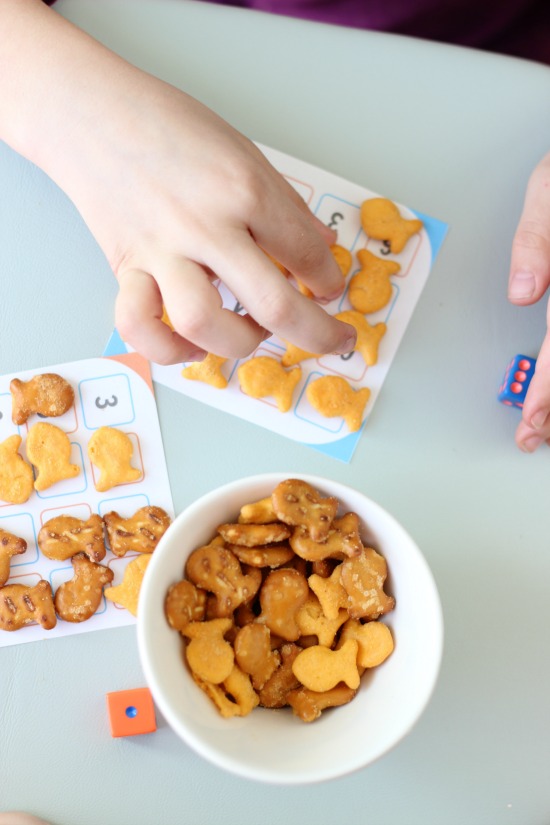 Number Dash Printable Math Game
I've created a free printable to get you started. It will print out a sheet of 4 cards at a time. Just trim, grab a die for each child, a handful of crackers and you are all set!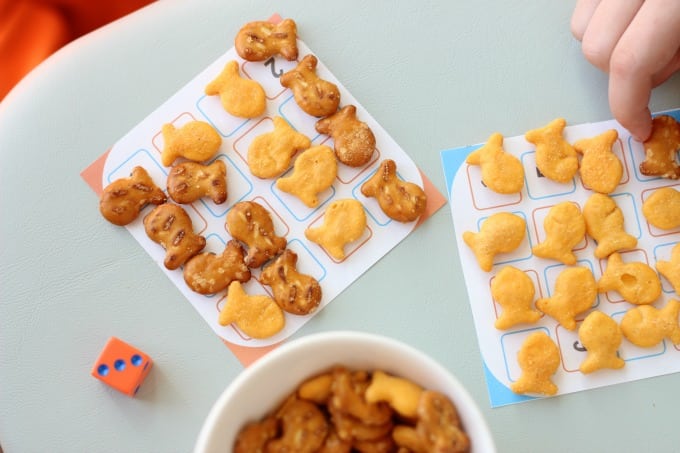 Ready, Set….Roll!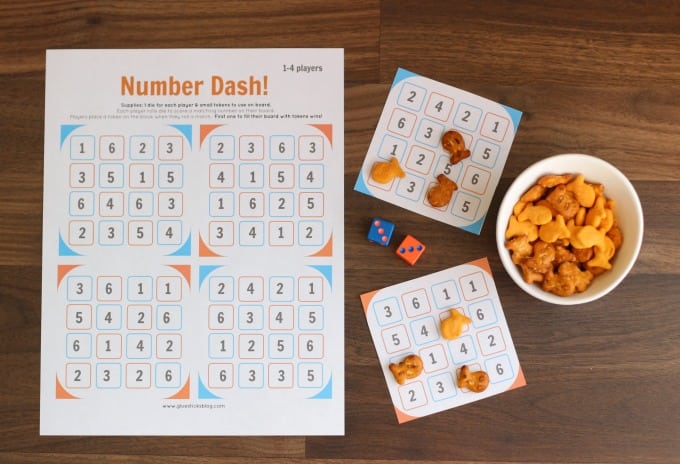 You can download and print your copy of
Number Dash here. 
You might also like…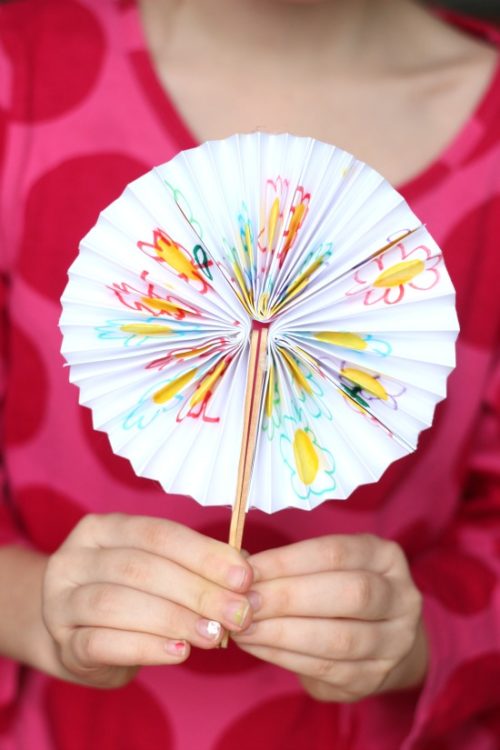 This DIY pocket fan fold up & store perfectly in a pocket for hot days. It is such a unique and fun craft idea for kids! They can decorate the front with simple artwork then secure with popsicle sticks & a rubber band!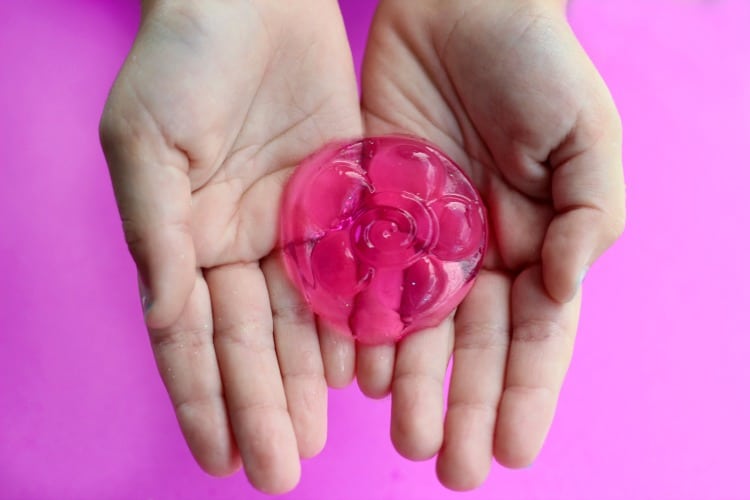 Jiggles like gelatin, but washes like soap! These DIY soap gummies are a great project for kids! Use any kind of liquid soap for endless scent options!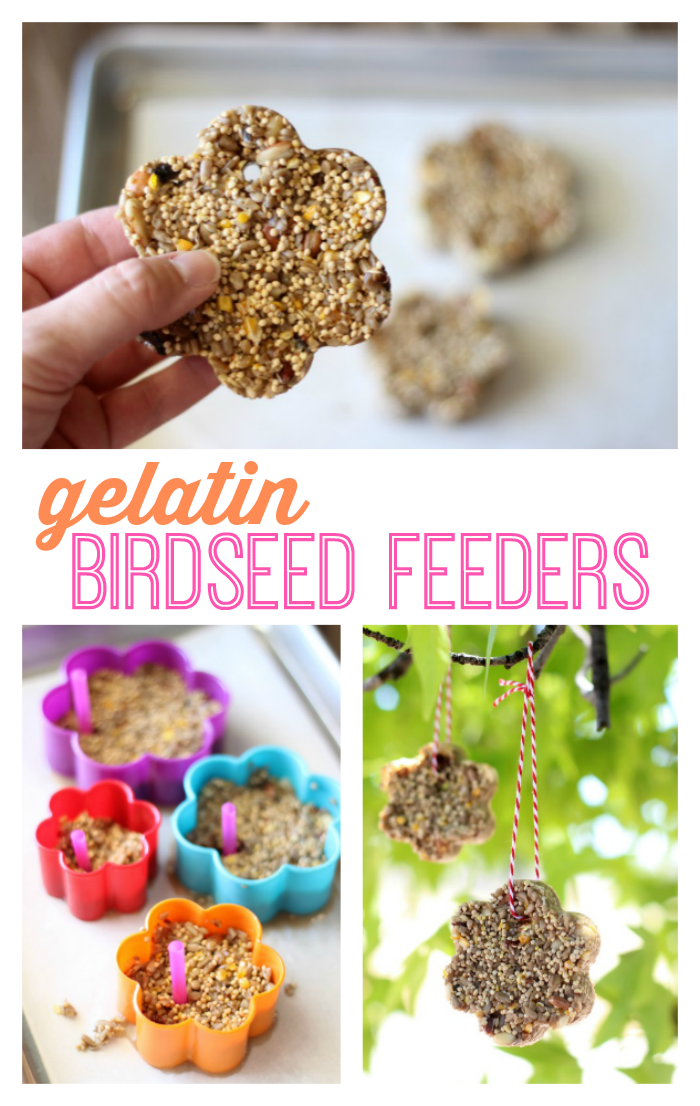 Make a bird seed feeder with only a few ingredients! Hang them in a tree and take notes on the types of birds who come along to snack on them!
Here are more fun rainy day activities for kids from Teaching Mama!
Welcome! I'm Brandy, mother to 5 darling kiddos and a cute black lab named Toby. My husband is in the Coast Guard so we've lived all over the place, turning each house into a home. I love baking, sewing, making cute things with my kids, and sharing what I've learned with all of you!