Jiggles like gelatin, but washes like soap! These DIY jelly soap gummies are a great project for kids! Use any kind of liquid soap for endless scent options! This post contains affiliate links.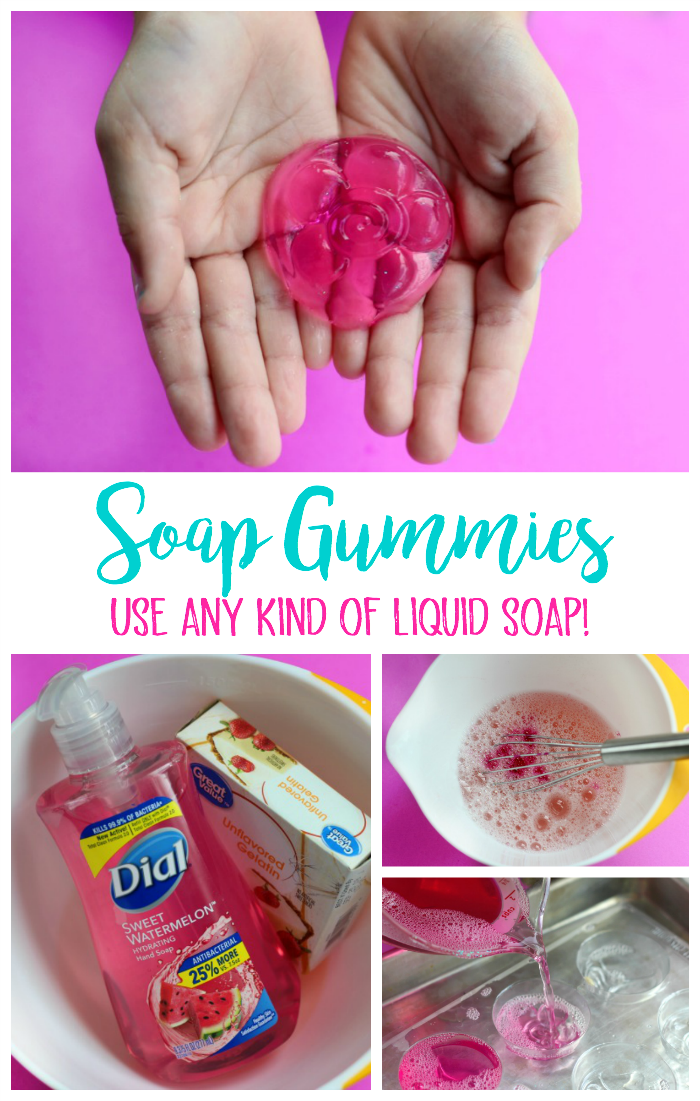 The boys are at scout camp all week so it's just me and the girls all afternoon while the baby naps. My girls love watching are obsessed with watching kids craft videos on Youtube. There are so many projects on our to-do list and we decided to give these DIY jelly soap try. The best part was that we already had all of the ingredients! Here is our adaptation!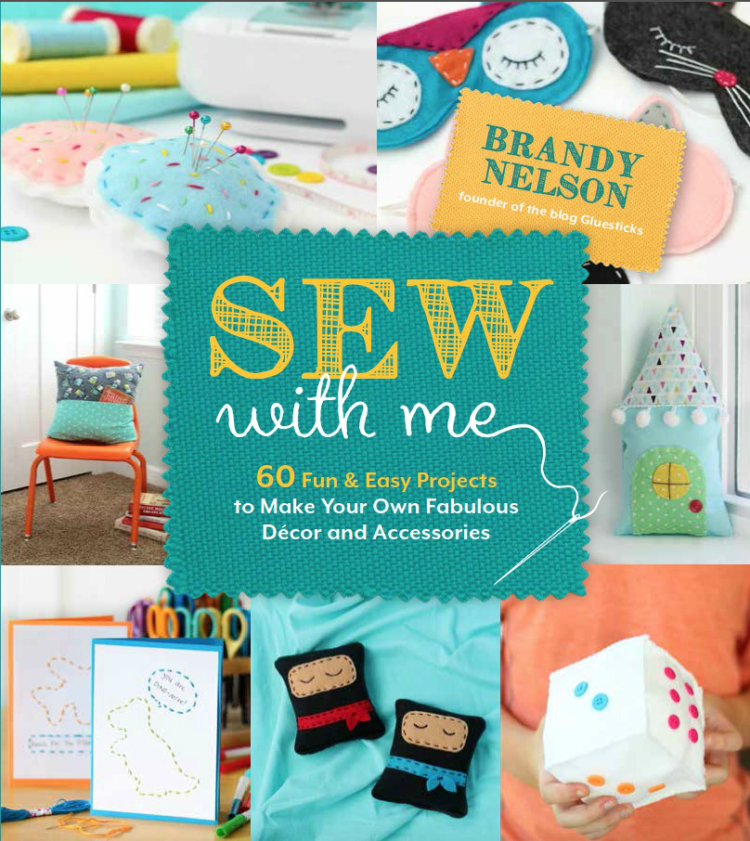 DIY Jelly Soap
Store in a container in the refrigerator. They will last 3-5 days.
Supplies:
1 envelope unflavored gelatin
1 tsp. salt
1/2 c. boiling water
1/2 c. liquid soap
1/2 tsp. beauty grade glitter
You will also need:
soap mold (silicone works best)
baking sheet
bowl
whisk
measuring cups/spoons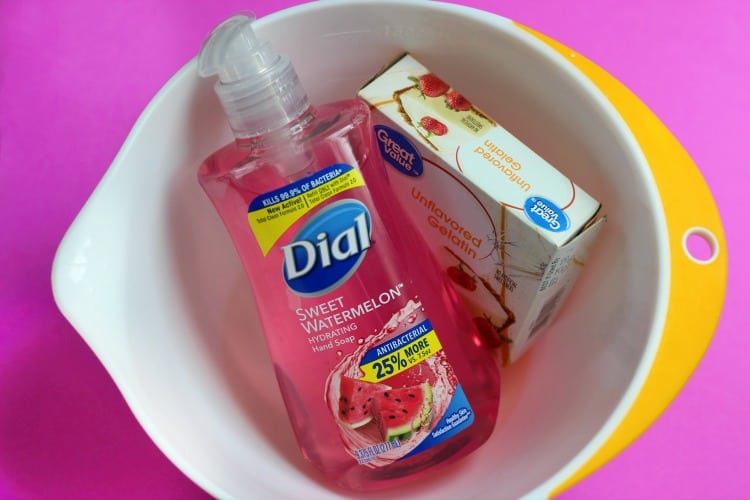 You can use whatever soap you'd like. We had a bottle of watermelon scented hand soap so we decided to use that one. After all, it was pink!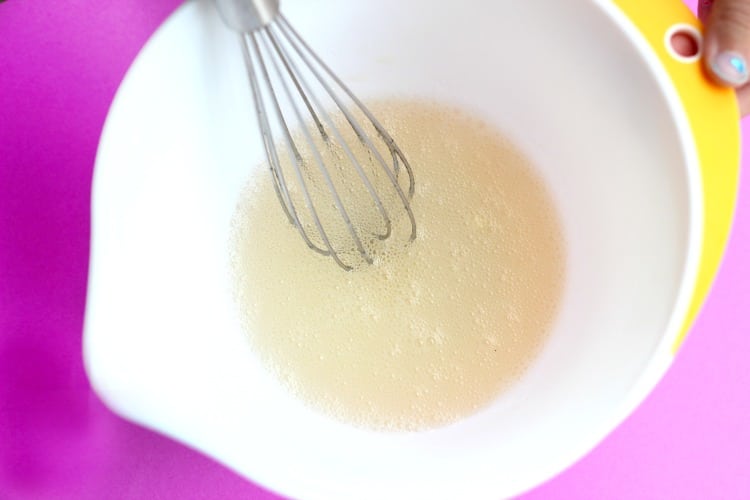 In a small pan, bring water to a boil. Add salt and give it a stir.
Empty the packet of gelatin into a small bowl. Add salt water and stir until gelatin is dissolved.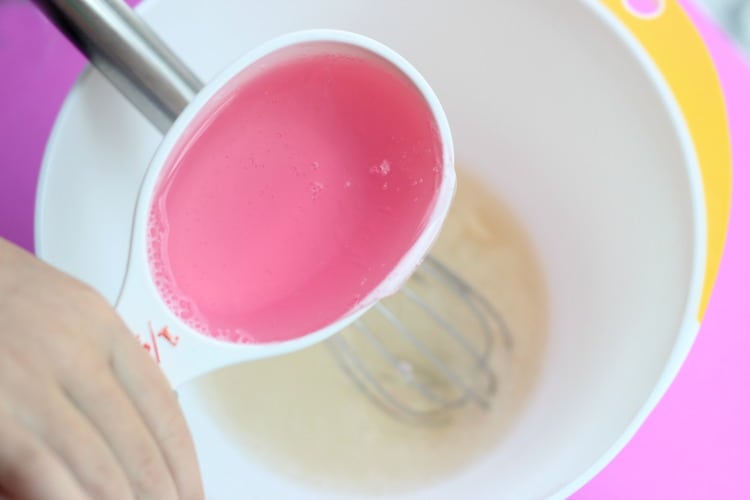 Stir in soap.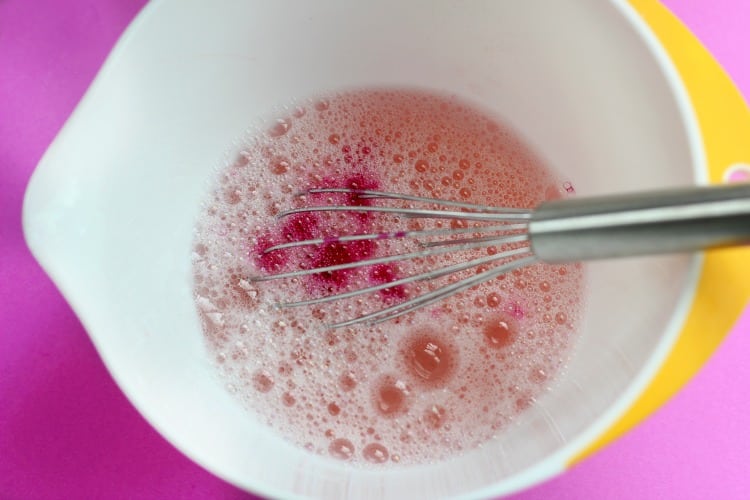 Add extra coloring (if desired) and glitter (we used a beauty grade glitter).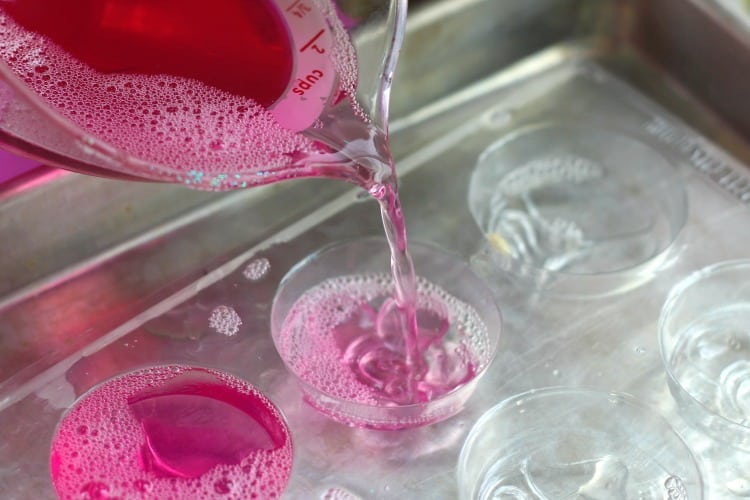 Pour mixture into a measuring cup with a spout. Spoon off any froth/bubbles.
Place soap mold onto a baking sheet.
Pour mixture into soap molds. I generally prefer silicone molds, but only had rectangle shapes and the girls wanted to make these flower ones.
Refrigerate 2 hours.
To loosen from a plastic mold simply run a butter knife around the edge of each soap mold and gently pull the jelly soap out. If you use a silicone mold, gently push from behind and pull the jelly out.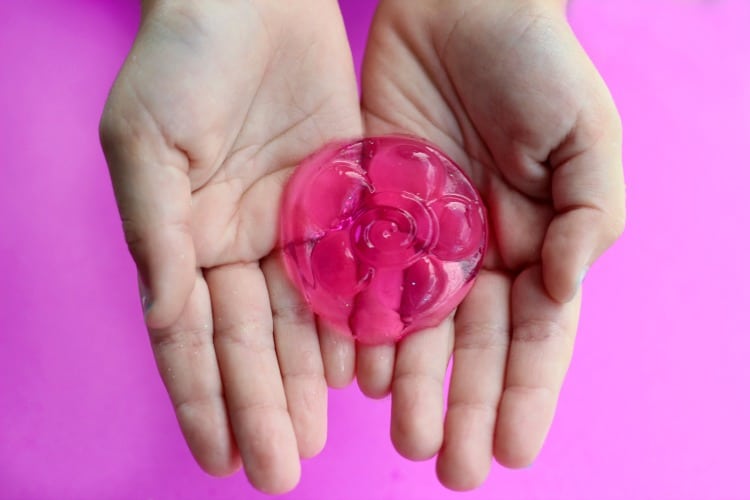 They feel like gelatin jigglers and smell amazing! So fun! We live in a warm and humid climate so we store ours in the refrigerator in a closed container. The girls had a lot of fun bringing one of the little soaps into the shower with them every day. A fun science reaction activity and craft all in one! They will last 3-5 days in the refrigerator before drying out.
You might also like…