Did you know that you can make homemade Tootsie Rolls out of basic baking ingredients! It's true! Baking cocoa, powdered sugar, dry milk, vanilla and corn syrup. They are a fun and easy treat to make with the kids.

These homemade Tootsie Rolls were a hit with the kids! Fun and easy to make, and they make a lot! I searched for a recipe that used baking cocoa (because that's what I had on hand vs. baking chocolate) and also a recipe that needed to be warmed up. I thought it might help create a smooth dough.  Couldn't find one. So I used several different recipes to come up with these. The texture was just right. Slightly softer than regular Tootsie Rolls, but still smooth and firm. Especially when pulled right out of the refrigerator.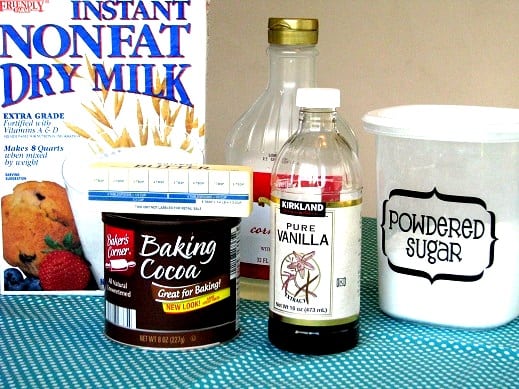 Homemade Tootsie Rolls
6 T Baking cocoa
1 tsp. Vanilla
3/4 c. Powdered Milk
2 T Butter
3 cups Powdered Sugar (divided)
1/2 c. Corn Syrup
Cooking Spray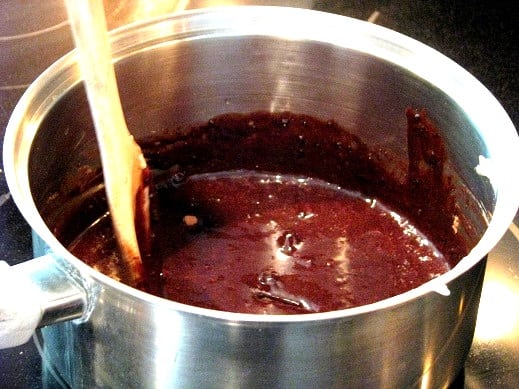 In a sauce pan (on med) heat butter, cocoa, and corn syrup until smooth and melted.
Stir in the powdered milk and the vanilla extract. Remove from heat.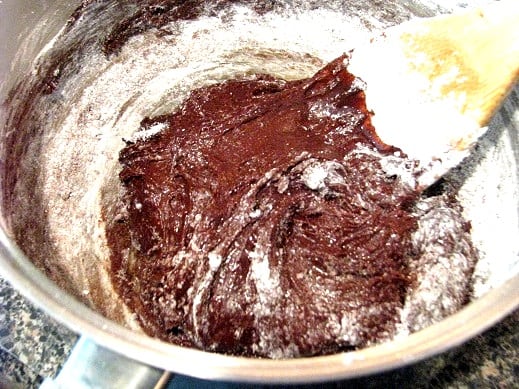 Add a cup of the powdered sugar and stir until it is incorporated. Once that sugar is mixed in, add a second cup of powdered sugar and stir to mix. At this point the dough will start getting stiff and it might be difficult to stir more powdered sugar into the candy.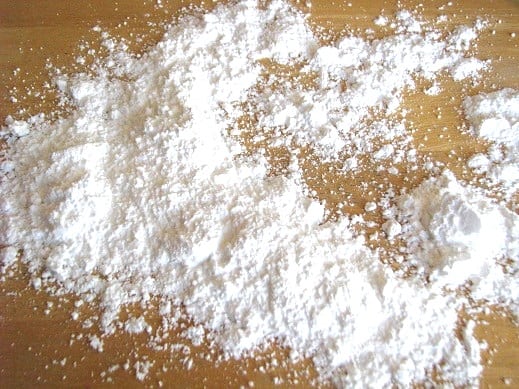 Dust your work surface with powdered sugar (using the remaining cup of powdered sugar. 1/2 cup at a time), and knead the candy until it is smooth. If it is still very soft, knead in more powdered sugar until it is firm but not dry or crumbly.
The dough might be a little sticky, but it dries as you work with it so I just sprayed my hands with a little cooking spray to keep the dough from sticking and I didn't have any issues.
 Once the homemade Tootsie Roll candy is smooth and a firm, break off a small piece and roll it into a long, thin rope. Using a sharp knife, cut it into small pieces and place them on a wax paper-lined baking sheet. Repeat until you have formed all of the Tootsie Roll dough into small pieces. We ended up with over 75 pieces.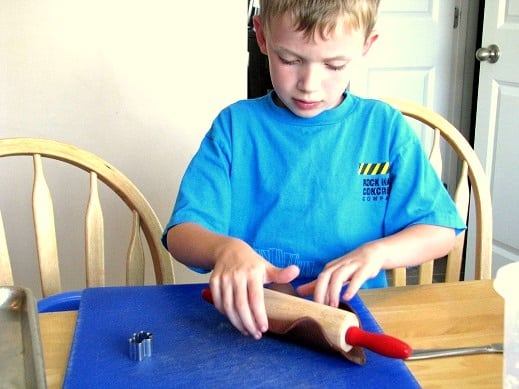 Aaron had fun making shapes with the dough that I gave him. He used cookie cutters to cut them out.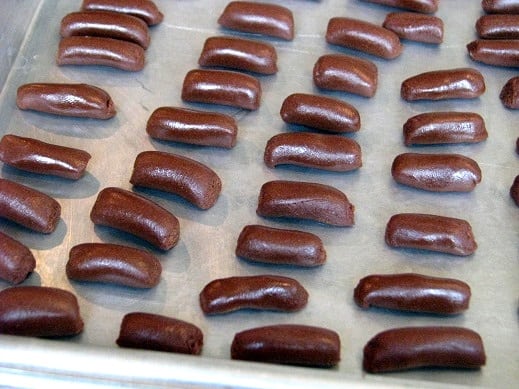 Refrigerate the tray of Tootsie Rolls until they firm up, for about 1 hour. Wrap the homemade Tootsie Rolls in waxed paper to keep them from sticking to each other. They will keep in an airtight container in the refrigerator for up to 2 weeks. I like them cold, but you can bring them to room temperature before serving.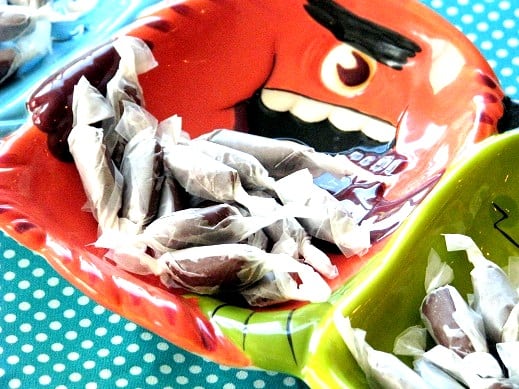 You might also like…