This post brought to you by
Picture People
. All opinions are 100% mine.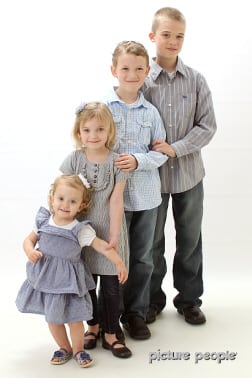 Last weekend we took our children to a photo studio for the first time! We've always done our own family portraits, but decided to try something new and fore-go the self-timer. I am so glad we did. Our experience at Picture People was great and our portraits speak for themselves.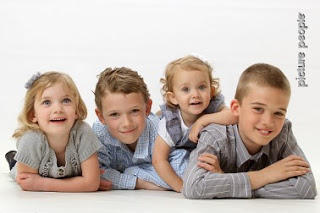 I called the Picture People at the Roseville Galleria mall in Roseville, California and was asked when we would like to come in. The associate also asked what occasion we were coming in for and if we were planning on doing clothing changes or would like to request any special props. I also gave her the names and ages of our children. When we showed up for our portrait appointment everything was set to go!
Jamie was our photographer and quickly learned the kids names. She joked around with them and they all felt so comfortable with her. They weren't used to being posed for portraits, but she was so good with them. Ruby felt so at home that instead of clinging to me (like I thought she would) she ran around and ended up being quite a stinker!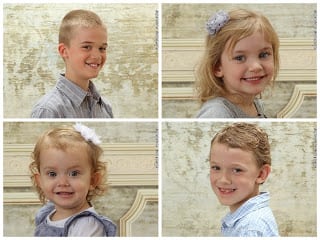 Our session lasted about 30 minutes or so and then we waited a little while for our turn to go over the proofs. Everything was on the computer and we could pick out which portraits that we wanted and any type of package deal. One thing I really liked about the Picture People experience is that they do not charge a session fee. You simple come to your appointment and take your portraits with many backgrounds and props to make your experience totally custom. You are in no obligation to purchase any certain amount or package. There are options for all sizes and sheets and you just order exactly what you need. They have lists to help you figure out what you need by filling out who you are buying them for. This was helpful since we were sending some to grandparents as well as buying them for our home.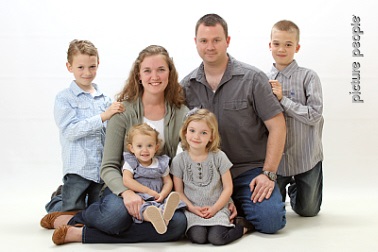 I really can't think of a more flawless photo session that we have ever had as a family. It was fun, it was quick and I am simple thrilled with the results. Thank you Picture People for helping us pause for a moment in time and creating these wonderful still shots of our children.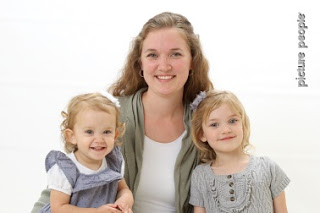 Picture People is a national portrait chain with over 140 locations so there is sure to be one near you. Easter is just around the corner and they have the most adorable props. We saw children with Easter baskets, eggs, and even a little guy taking St. Patrick's day pictures with his grandparents.