Tie Dyed Painted Toast is an art project and snack all in one! Add a few food coloring drops to milk then paint it onto your bread! When the bread has been toasted the paint will show up in bright and vivid colors and isn't soggy. Today I've partnered with Step2 to share this fun hands on activity.  


I feel like I had my kids in groups;  2 boys, then 2 girls. Lately I'm noticing that I've skipped out on doing some of the activities with my girls that I did when my boys were their age. Like Tie Dyed Painted Toast! It was time to fix that, and I had some English muffins that needed to be used up so we got busy painting them! Ruby ate 3 slices—and that's saying something for Miss Picky.
Tie Dyed Painted Toast
gluesticksblog.com
Supplies:
Milk
Food Coloring
White Bread
Paint Brushes
Toaster
The "paint" for the toast is actually just milk that has been tinted with food coloring. I like using concentrated food coloring paste because it produces such vibrant colors.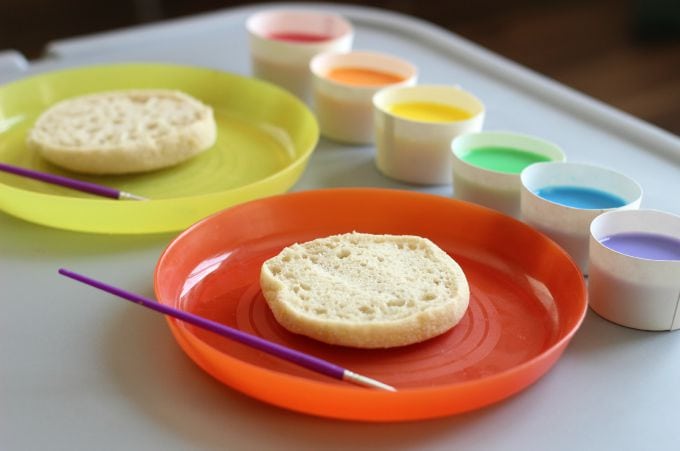 White bread works best for vivid colors after toasting. To make tie dyed toast simply have the kids paint the bread with any variety of colored milk paints.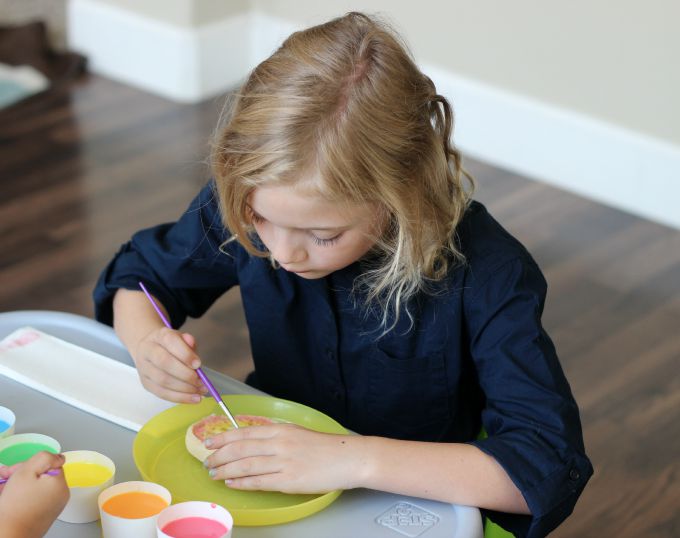 When done, toast it in the toaster, brush with butter and it's ready to eat! The more paint they use the soggier it will be so toasting it helps dry it out.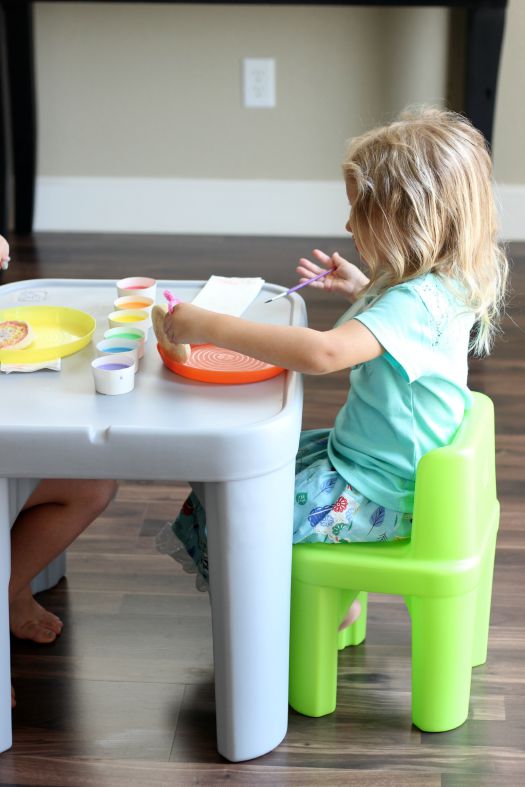 They weren't satisfied to just paint one so I gave them a whole stack and they were entertained for quite awhile. I especially love Kaylee's design. She used every color in the rainbow, beginning in the center and working her way out.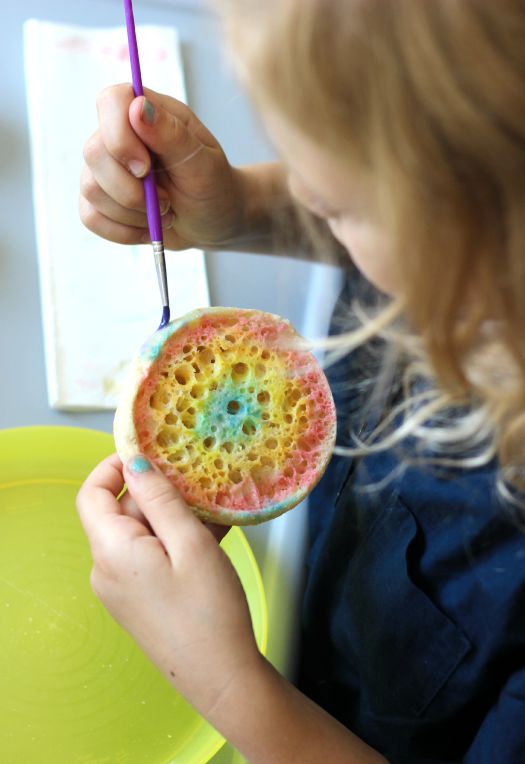 When I saw the
Mighty My Size
table and chairs set from Step2 I knew it would be great for so many activities. Within 5 minutes of pulling it out of the box (no assembly required, wahoo!) Ruby was situated with her coloring books and a box of crayons. The perfect little space for all kinds of art projects, snack time, pretend play, and a play surface for their little dolls. It easily fits 2 children (50 lbs. or less) and is durable enough to be inside or outside.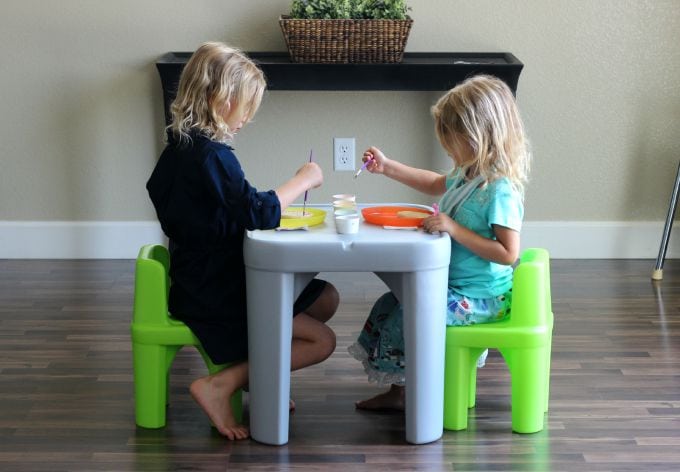 You might also like…