These chocolate dipped peanut butter graham crackers are just about the easiest dessert that you can make, but they are a FAVORITE over here! Sometimes we'll use other crackers like Club or Ritz, but the result is always the same. Delish!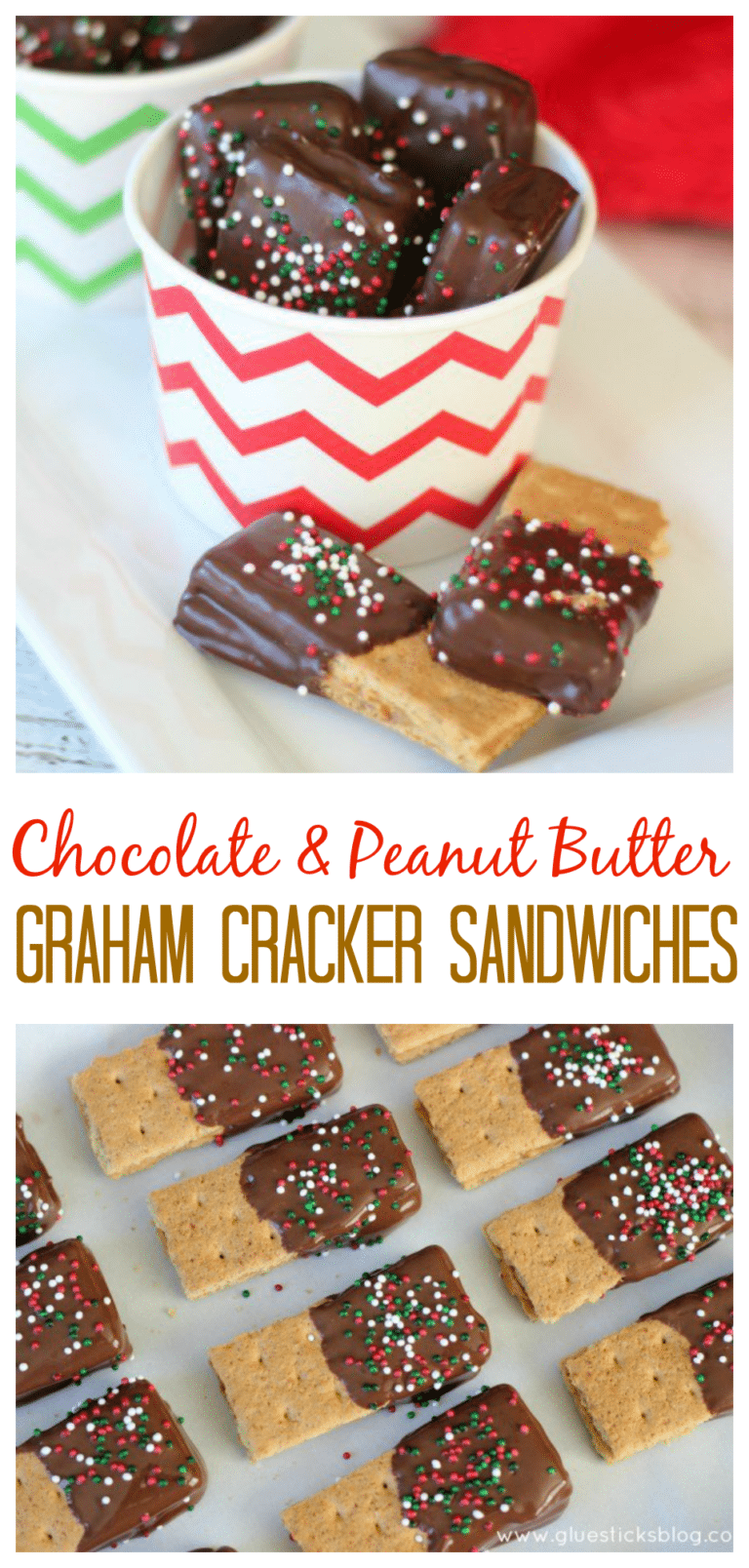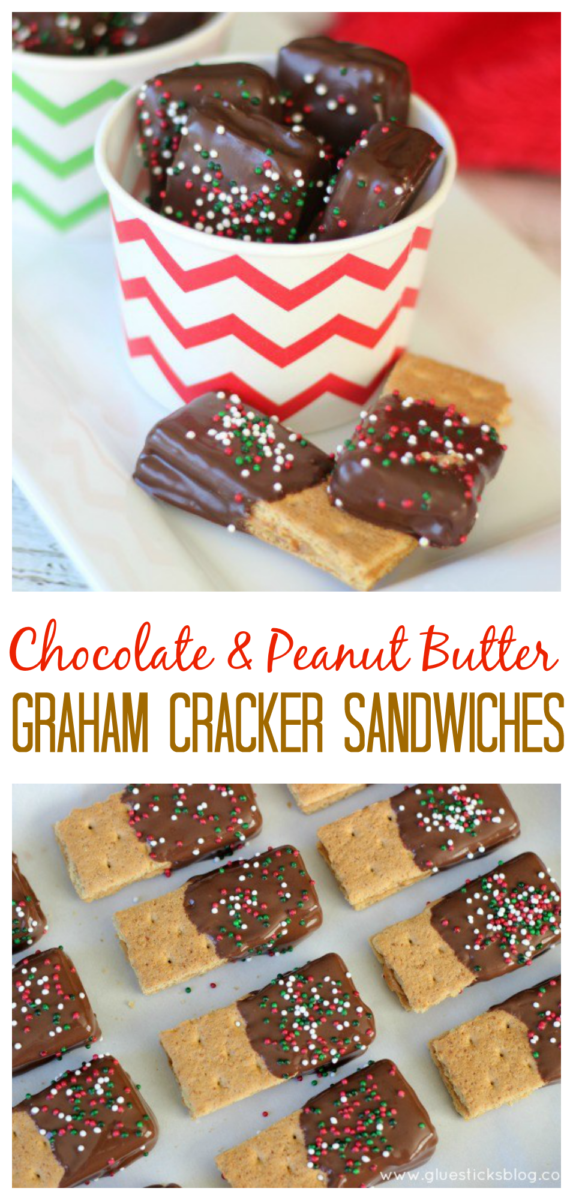 My grandma would make graham cracker sandwiches when we were little. She'd spread pink frosting in between two graham crackers and we thought it was just about the coolest snack ever. These
graham cracker and frosting sandwiches from Thoughtfully Simple
totally reminded me of her! Just frosting and graham crackers! Graham crackers seem synonymous with toddlers so we usually have a box around. I switched things up from our traditional
Ritz cracker and peanut butter
treats and used graham crackers instead. Boom—chocolate dipped peanut butter graham crackers. The kids ate them right up!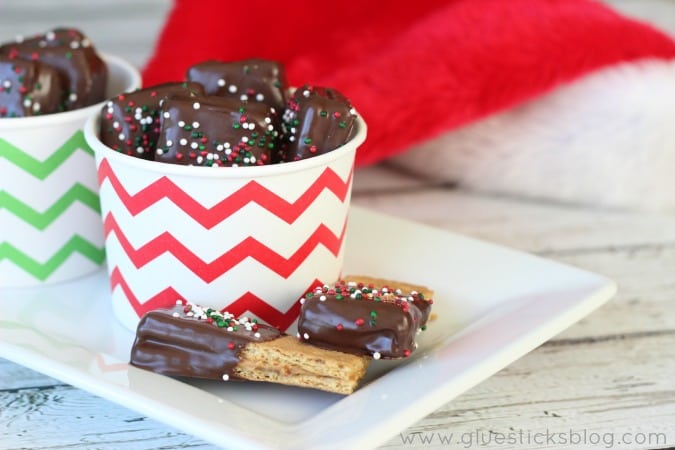 Chocolate Dipped Peanut Butter Graham Cracker Sandwiches
Ingredients
Graham Crackers
Peanut Butter
Melting Chocolate (I like Ghirardelli melting chocolate wafers, but chocolate bark works too)
Sprinkles in holiday colors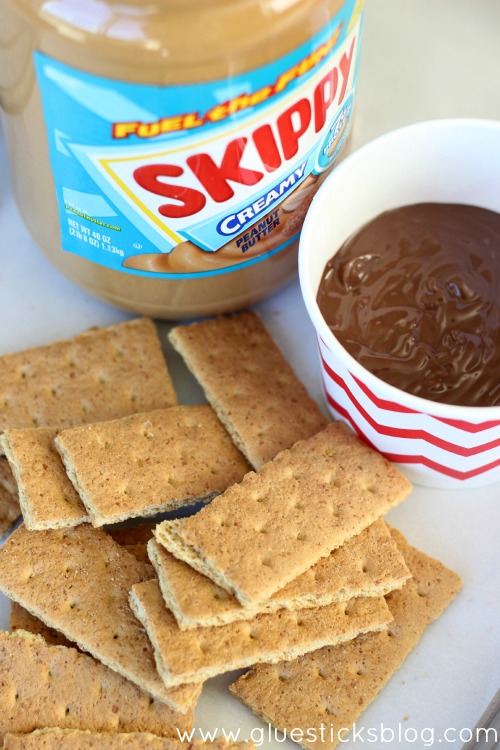 Instructions
I feel like these are pretty self explanatory, but I'll share how we make then anyway.
Step 1: Break the graham crackers into quarters.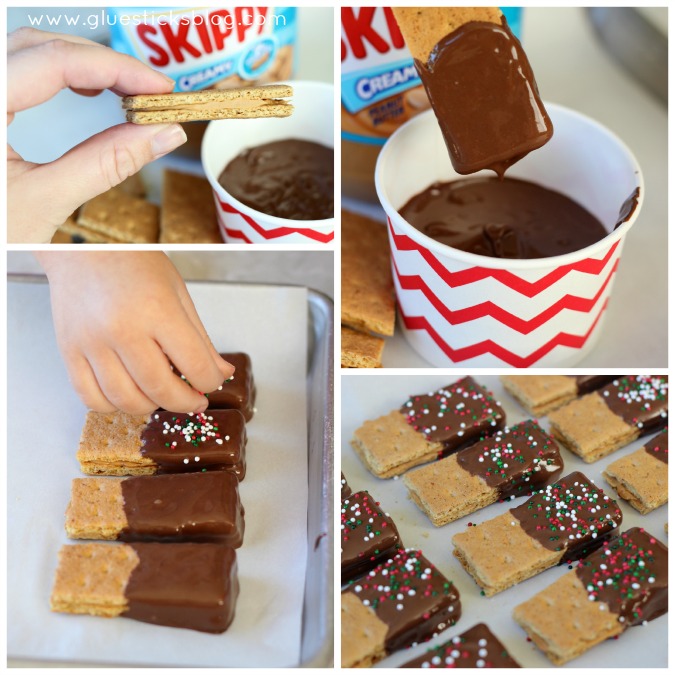 Step 2: Spread each graham cracker with a light coating of peanut butter and add another cracker on top to make a sandwich.
Step 3: Dip in melted chocolate and place on a baking sheet lined with waxed or parchment paper.
Note: you can dip the entire graham cracker sandwich into chocolate and they will stay fresh a bit longer (graham crackers when left out should be eaten within 24 hours or they go stale). To dip the entire cracker, place it in the chocolate and spoon chocolate over it to spread. Flip over and remove with a fork.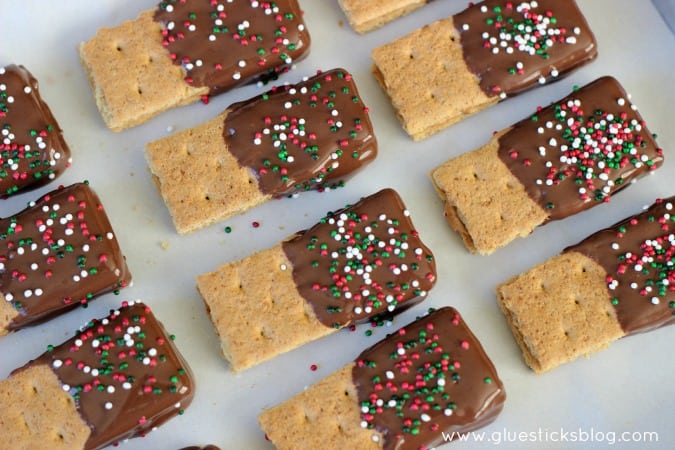 Step 4: Add sprinkles. Refrigerate until set, about 10 minutes.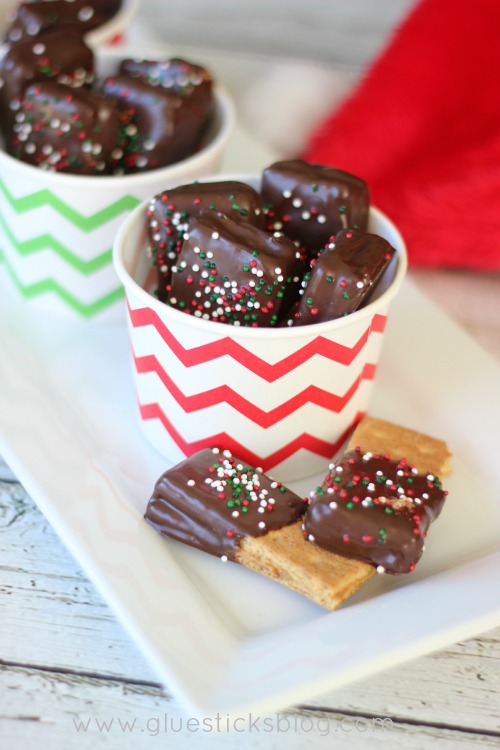 Make a big batch of these peanut butter graham crackers because these will go quickly!
What other crackers can you use to make graham cracker sandwiches?
Saltines and Ritz crackers are both delicious with peanut butter inside and dipped in chocolate.
How Long Will These Sandwiches Stay Fresh?
These are best eaten within 24 hours. Graham crackers get soft quickly when left out, especially when spread with peanut butter or frosting. Other crackers like Ritz stay fresh longer. If you dip the entire sandwich they will stay fresh a bit longer.
You might also like these holiday activities…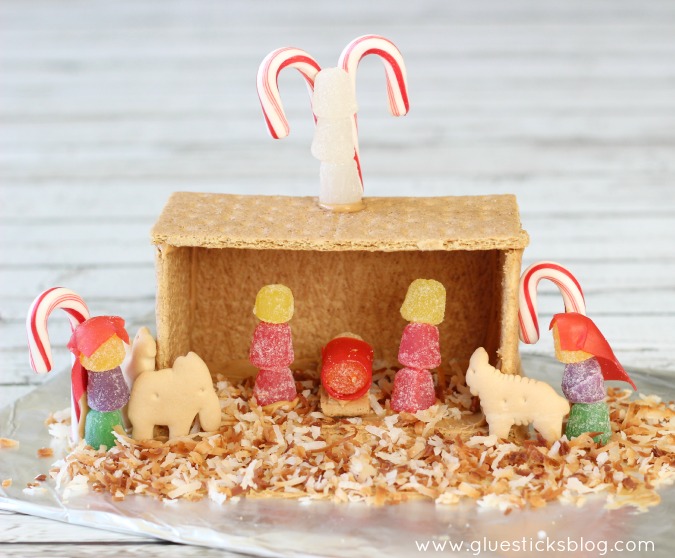 Graham Cracker House: Nativity Scenes
We switched things up and made a nativity scene instead of the traditional graham cracker house for Christmas and couldn't be more thrilled with how it turned out. A fun twist that brings the spirit of Christmas into our home. You can use the leftover graham cracker bits from this project to make the recipe above! Waste not, want not! Our church made these (using our tutorial) for our church Christmas party this year and they were a hit. They set everything out on the tables for the families to make while they waited for dinner to be served.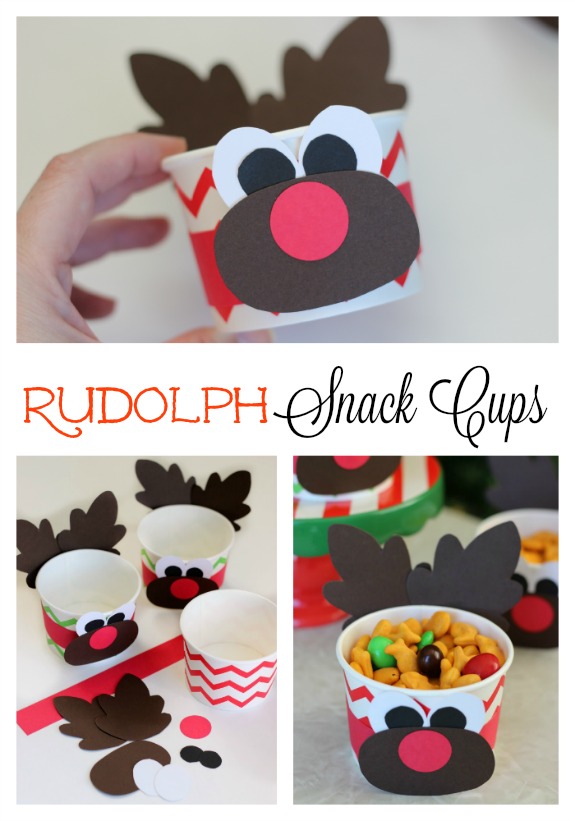 Reindeer Snack Cups with Template
These Rudolph snack cups come together easily with our printable template! Make a small herd of these this holiday season!