I'm sharing how I made a quick and easy craft and snack for the holidays with Goldfish® crackers  as part of a sponsored post for Socialstars. #GoldfishCrowd
 These Rudolph snack cups come together easily with our printable template! Make a small herd of these this holiday season!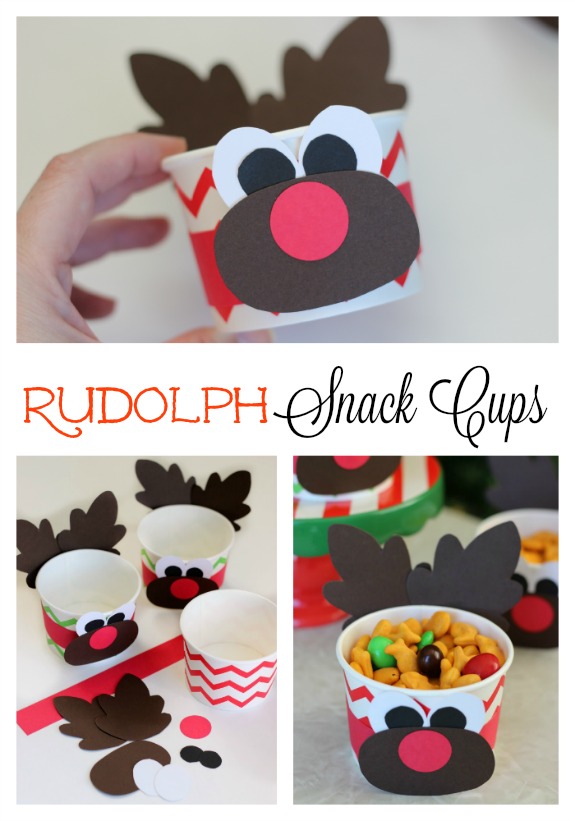 I love cute and easy crafts that serve a dual purpose! The girls had a great time making these little Rudolph snack cups with me. A holiday craft and snack all in one! I'm the room mom for Kaylee's class and that means that I not only help weekly in the classroom, but I also organize the class parties.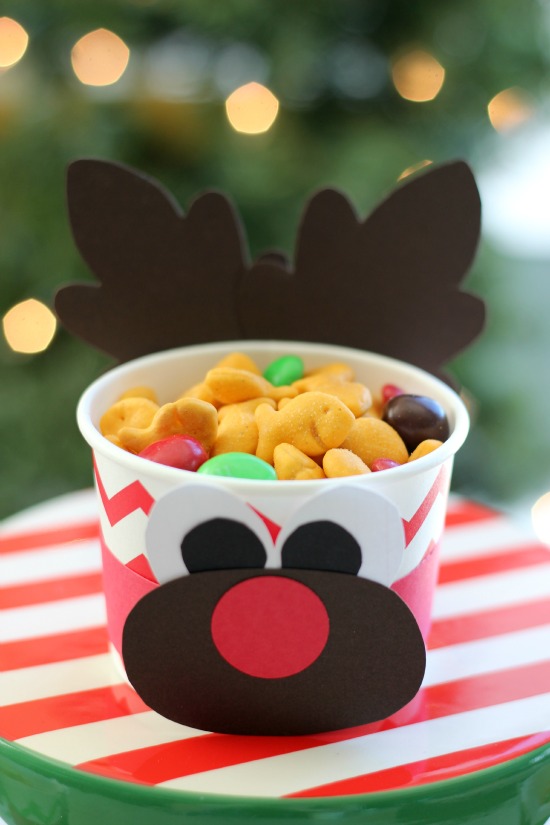 These cups are on my short list of craft ideas that would be easy to replicate for a crowd. Especially with my printable template that eliminates any guess work!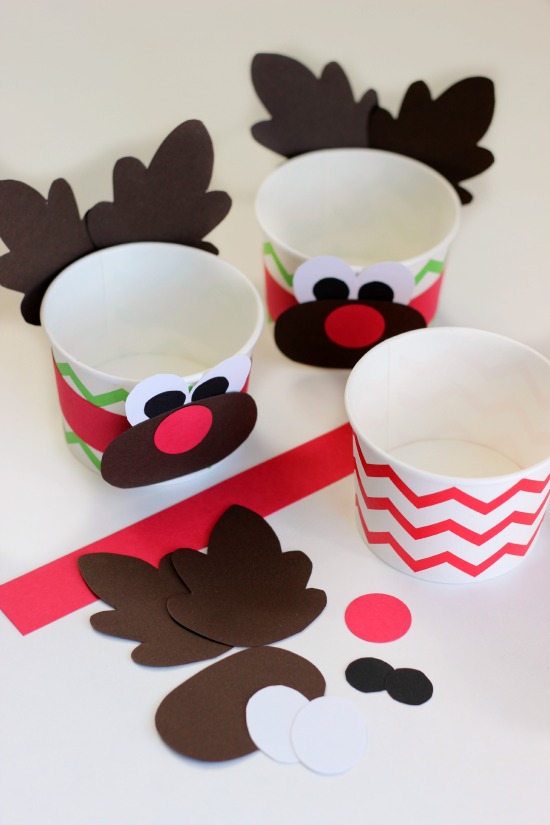 Rudolph Snack Cup
Supplies:
Small snack cup or paper cup
brown cardstock
white cardstock
black cardstock
red carstock
glue stick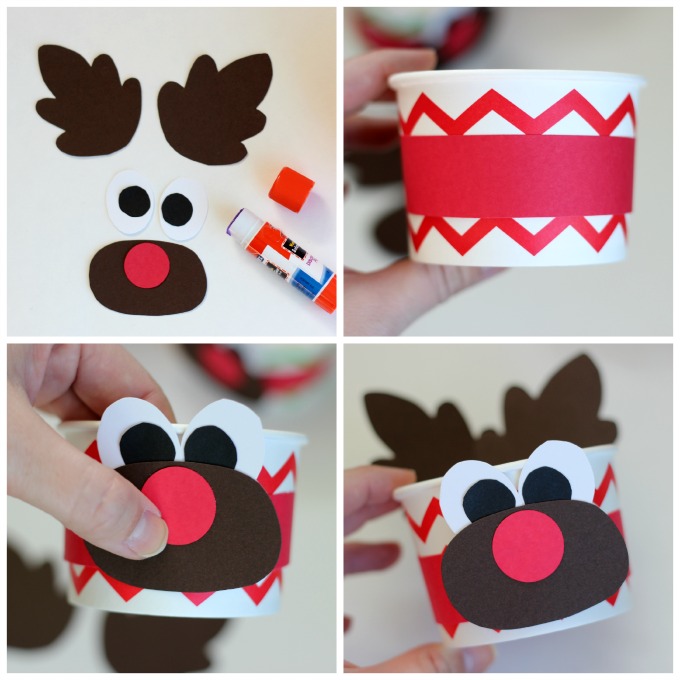 Cut out all of the cardstock details using the
template
as a pattern. We added a 1″ band of red yardstick around the cup. That is optional, but I thought it looked like a collar. Glue face details onto cup using a glue stick or glue dots. Add antlers onto the back of the cup with a glue stick or a piece of tape.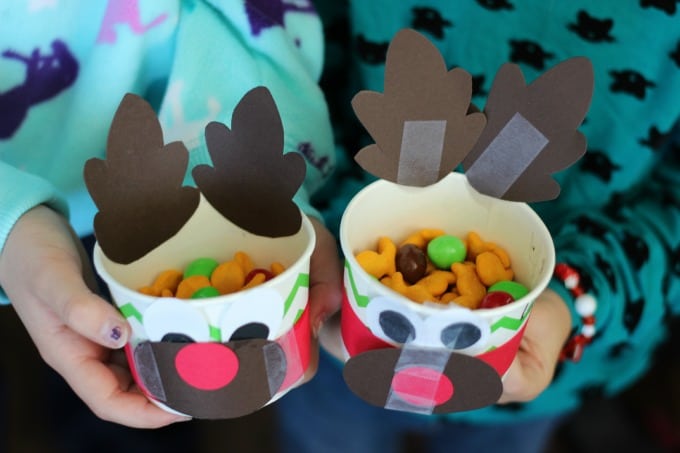 Ruby insisted on assembling her entire cup with tape. When you are 4, tape is pretty magical. She uses it on absolutely everything. Who am I to take away from their creativity? We added a serving of 
Goldfish®
Crackers and a few chocolate candies and it was the perfect afternoon snack. I love that my girls love getting crafty with me. We are a match made in heaven!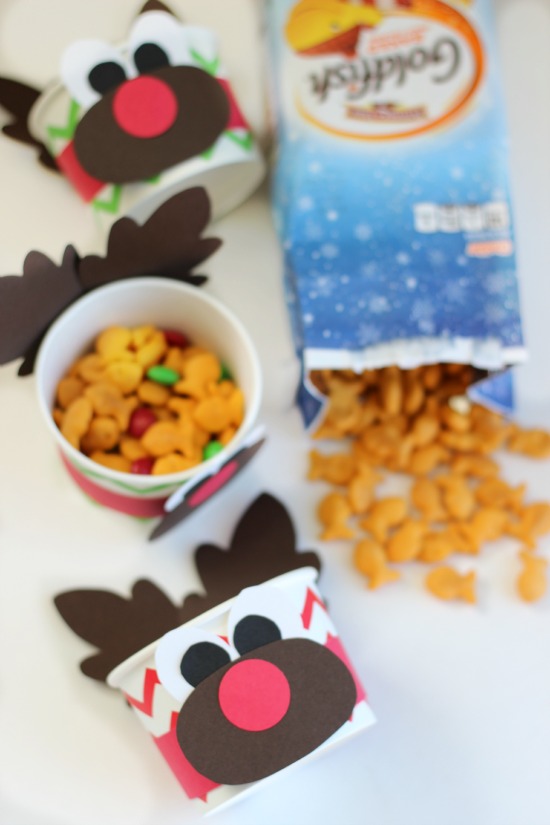 Goldfish
seasonal crackers add some extra fun around the holidays with a fun look and are a snack that my kids already love! Make some reindeer munch, snowman mix, or a special snack mix for Santa this year!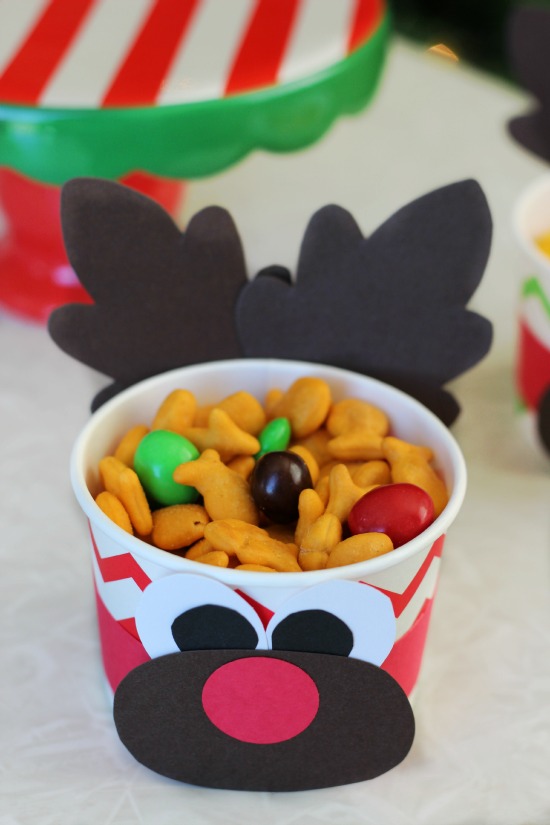 How would you make the perfect holiday mix?
Did you know Goldfish snacks has a #GoldfishTalesPromotion going on? Now through 12/31 you can create a photo or video that shows off Goldfish crackers in a holiday theme via Twitter or Instagram with the hashtag #GoldfishTalesPromotion to enter. Posts using #GoldfishTalesPromotion may appear in the gallery on GoldfishSmiles.com. No Purchase Necessary. Open only to 50 US/DC residents 18+. Ends 12/31/15. Official rules and more at www.GoldfishSmiles.com. Void where prohibited.