Make a pen pal kit to keep in touch with friends over the summer! A small tote filled with paper, envelopes, pens, pencils, and other fun writing accessories! Don't forget your address!
You might also like our mini rainbow yarn keychains, our wired fabric headbands or our tattoo soap (this is a fun one)!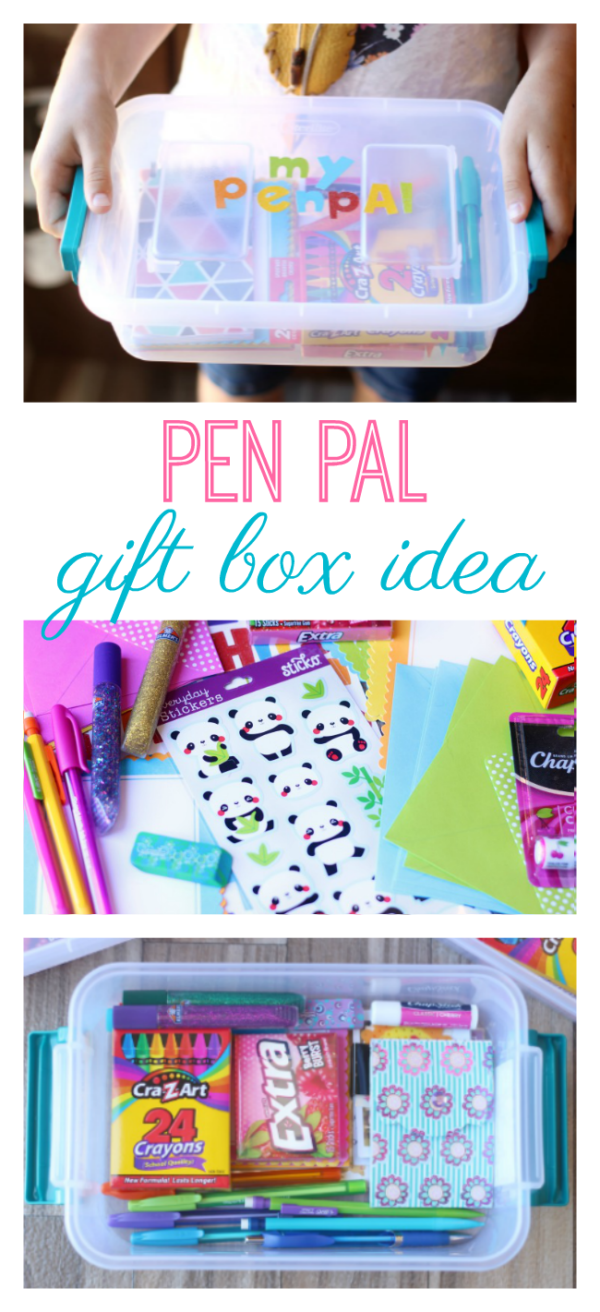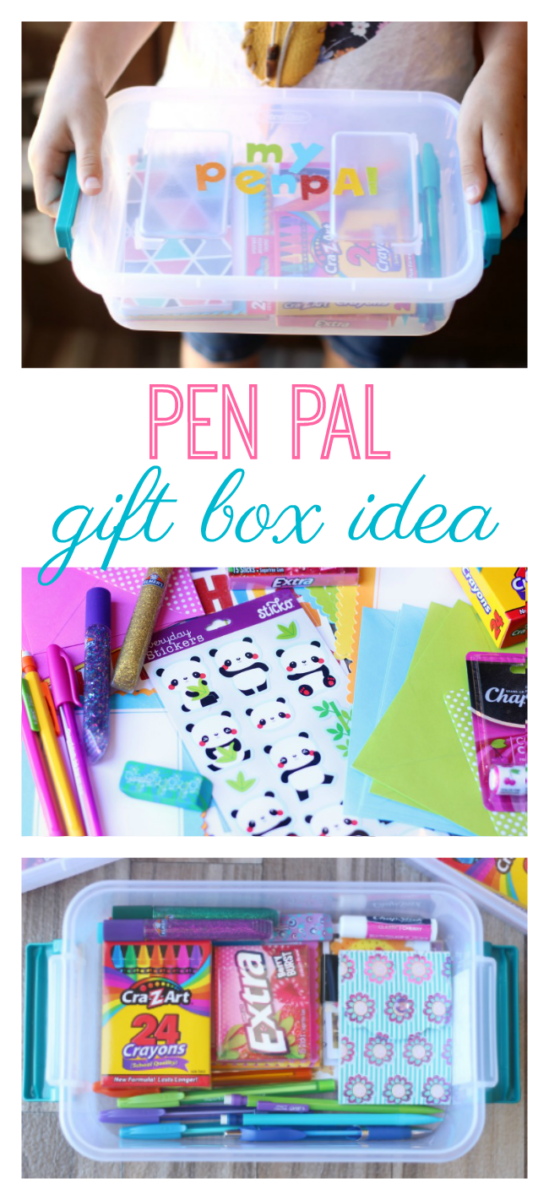 Watch our step by step video!
The girls and I went to the store to pick up diapers and water bottles one afternoon and came out with everything we'd need to make everyone a pen pal kit. Ha! That happens to everyone, right? With being in the military, and having friends in the military, we are all too familiar with "good byes". We decided to put together pen pal kits for themselves and their friends before we move to Virginia.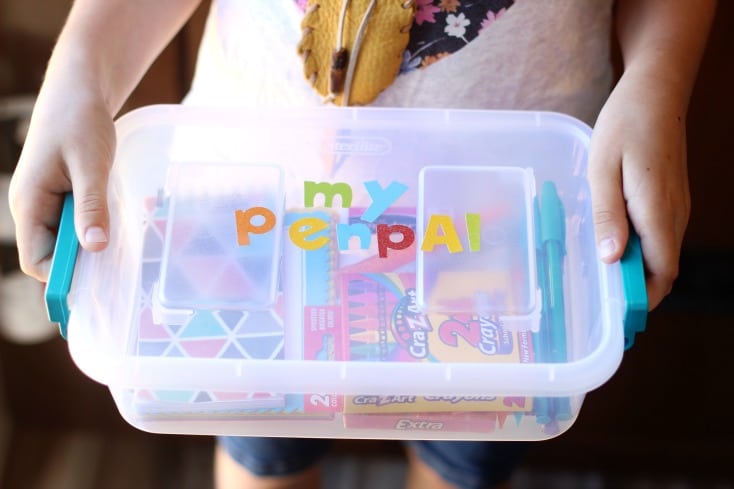 Pen Pal Kits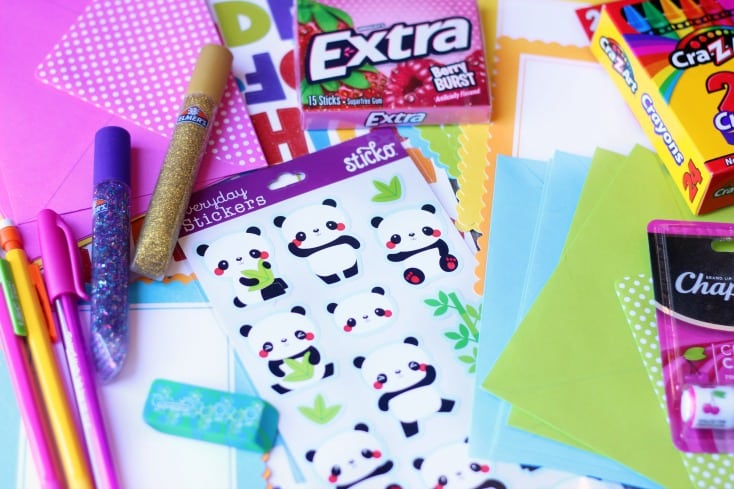 Stationary and Supplies
They picked out envelopes, cards, pens, pencils, erasers, crayons, glitter glue and stickers for their best friend, and extras for themselves. After all, they needed a kit too. It was fun to see how excited they were to pick out just the right stickers that they thought their friends would love.
I also told them that they could pick out a chapstick and a treat because—girls. These are just things that all girls like.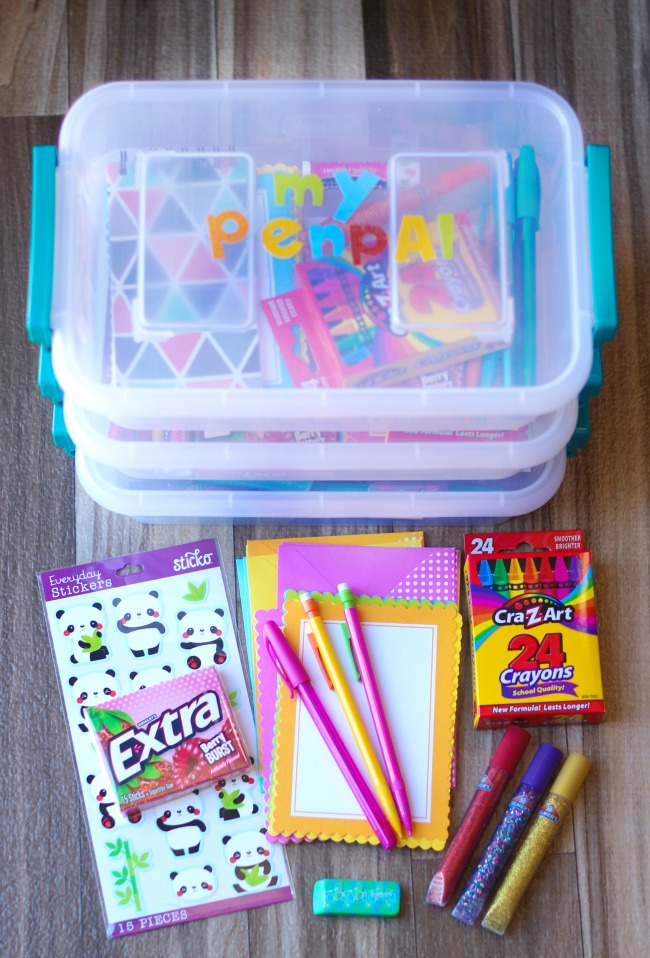 Such a colorful little assortment of letter writing supplies!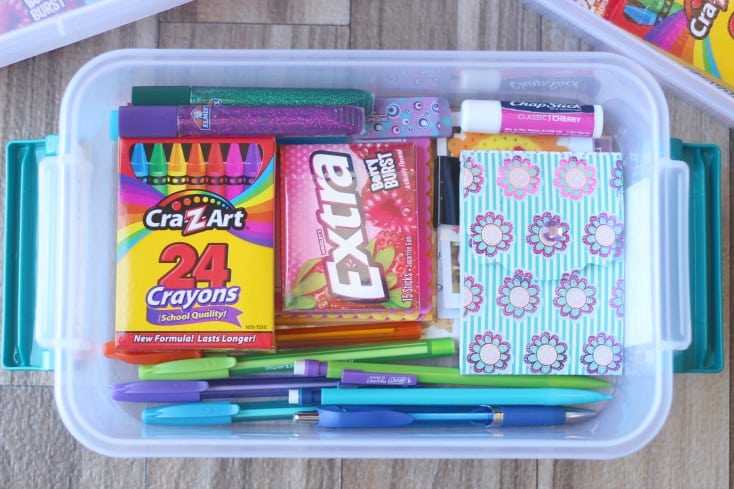 The girls divided everything up and placed them into small snapping totes.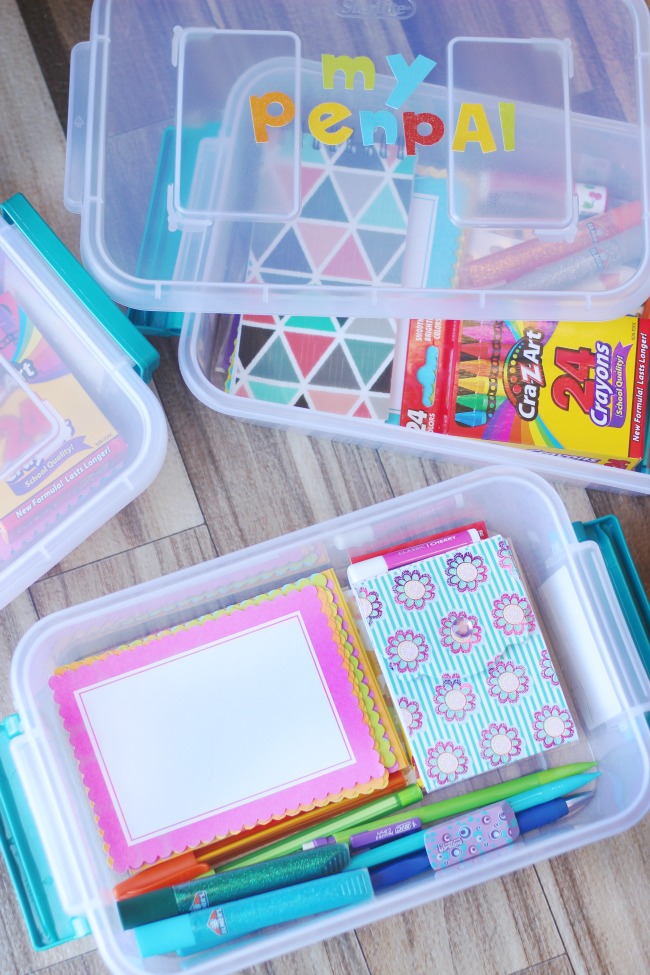 They added stickers on the lids to label them and I added a strip of clear packing tape to keep the stickers from peeling off. We also included a card with their new address on it.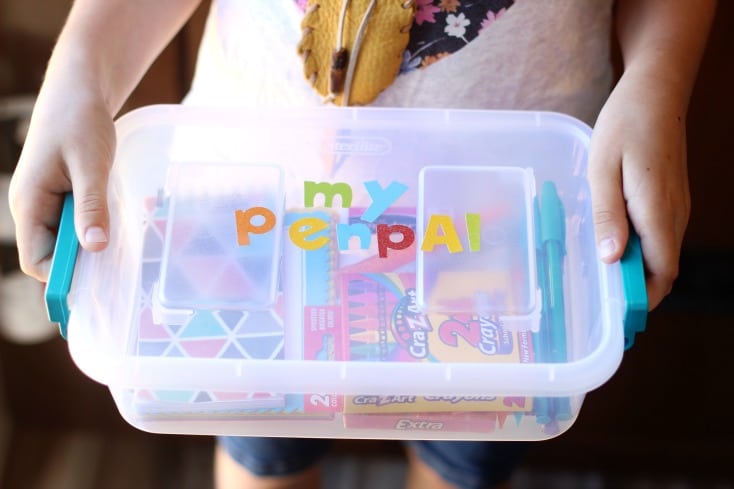 They each delivered their pen pal kit the next time they had a play date. Ruby even came home with card that her friend, Allison, had made on the spot for her using her new pen pal kit. So sweet!
Here's another cute pen pal idea!